Jeep Gladiator Towing Capacity — How Strong Is It?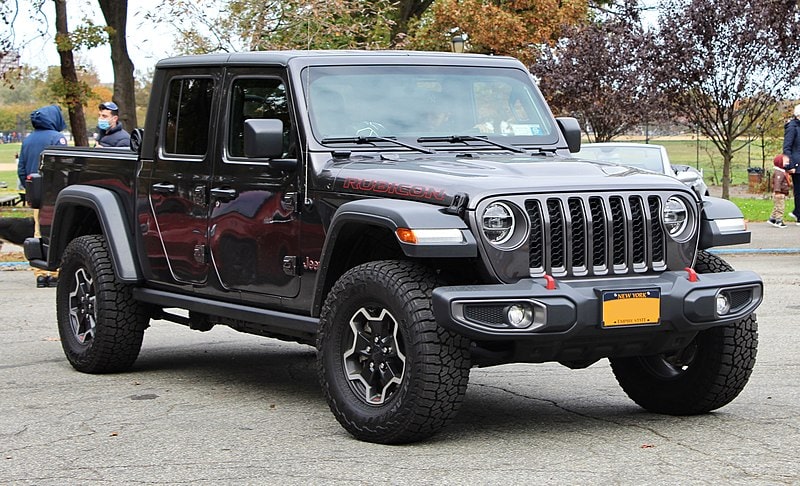 When you're in the market for a truck, one unique option to consider is the Jeep Gladiator. Not only does it have the potential for a ton of towing power — maxing out at 7,650 pounds — but it's also great for off-road situations that other trucks simply can't handle.
But just because a Jeep Gladiator can technically tow 7,650 pounds doesn't mean that every Jeep Gladiator can actually tow that much. So, how much can a stock Gladiator tow, and is it really the truck that you want? Here, we break down everything that you need to know.

General Overview of Model
The Jeep Gladiator is essentially a cross between the Jeep Wrangler and a traditional truck. IT has an almost identical engine bay and interior, but the Wrangler has a longer body and a truck bed.
Still, it takes the off-road capabilities of the Wrangler and puts them into a truck. The Gladiator has decent towing capacity too, with a standard having a 4,000- to 6,000-pound towing capacity depending on the trim level that you go with.
But while that's the standard towing capacity, if you properly equip the Gladiator, you can up that number to 7,650 pounds, which is best in class for a gasoline-powered engine in a truck that size.
The Gladiator has many trim levels and model types, though, so you must find out what you're getting and what your Gladiator is capable of before hooking anything up to the tow hitch.
What Are the Different Types of Jeep Gladiators?
| | |
| --- | --- |
| Main Model Type | Feature Comparison |
| Sport | 4,000-lb. towing capacity — up to 7,650 lbs., ParkView backup camera, removable top and doors |
| Willys Sport | 4,000-lb. towing capacity, Trac-Lok limited-slip rear differential, all-weather slush mats |
| Sport S | 4,000-lb. towing capacity — up to 7,650 lbs., power windows, heated mirrors, power locking doors, Apple CarPlay and Android Auto |
| Altitude | 4,000-lb. towing capacity, trailer tow package, remote vehicle start system |
| Willys | 4,000-lb. towing capacity, 32" mud tires, Trac-Lok limited-slip rear differential, Apple CarPlay and Android Auto |
| Overland | 4,000-lb. towing capacity — up to 6,500 lbs., 8.4" touch screen, adaptive cruise control, forward-collision warning system, Selec-Trac full-time transfer case |
| Rubicon | 4,500-lb. towing capacity — up to 7,000 lbs., Rock-Track low transfer case, electronic sway bar disconnect, locking front and rear differentials, 33" all-terrain tires, TrailCam off-road camera |
| Mojave | 4,500-lb. towing capacity — up to 6,000 lbs., desert-rated capability, FOX 2.5" internal bypass shocks, 33" all-terrain tires, proximity keyless entry |
| High Altitude | 6,000-lb. towing capacity, 20" wheels, Napa leather-trimmed seats, LED headlamps, blind-spot monitoring, ParkSense rear park assist |
Where Is It Used?
While you can drive a Gladiator anywhere you want, there's no doubt that where it really excels is off-road. It sits high off the ground, and Jeep equips it with a suspension system that's perfect for off-road situations.
Between its off-road and towing capabilities, the Jeep Gladiator is an excellent choice for camping, exploring, or being in any other situation where you need to get yourself and your gear somewhere off the beaten path for an adventurous outing.
Of course, you can simply haul things on the road or drive the Gladiator down the street. Just know that compared to other trucks on the market today, you're not going to get the smoothest ride with all the newest technological features.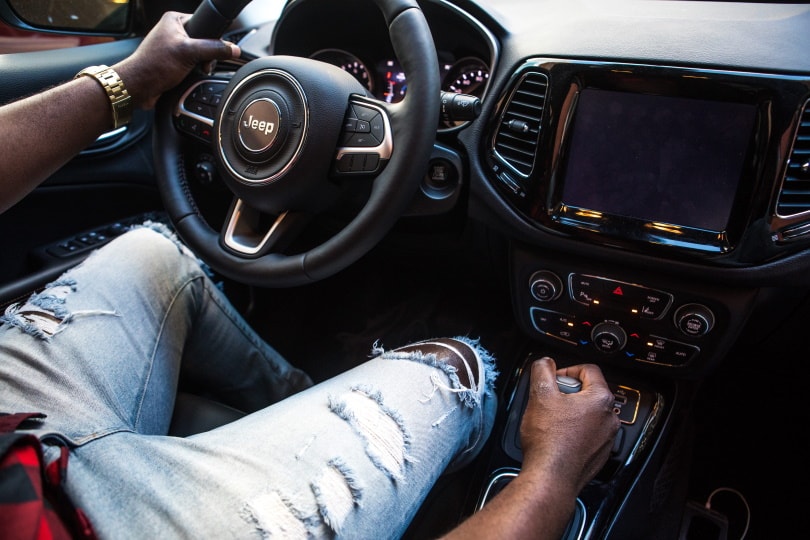 Advantages of the Jeep Gladiator
The advantage of the Jeep Gladiator is clear: You get all the off-road versatility and capability of a Jeep and the performance capabilities of a truck.
It's this extreme versatility and capability that make the Jeep Gladiator such a popular choice for off-road trailblazers and adventurists. You won't find a better built truck for off-road adventures than the Jeep Gladiator.
Disadvantages of the Jeep Gladiator
While the Jeep Gladiator is an extremely versatile vehicle, that versatility is also its greatest drawback. While it does a great job in many areas, it doesn't lead the way in any one of them.
Furthermore, with its bulky and clunky design, the Jeep Gladiator is like many trucks in that its fuel economy is far worse than standard cars and even most SUVs. Finally, while the Gladiator is a great off-road truck, it won't give you the smoothest ride on the pavement.

Frequently Asked Questions (FAQs)
Now that you know more about the Jeep Gladiator, let's go over a few of the most frequently asked questions about this vehicle.
Is the Jeep Gladiator a Good Truck?
If you're looking for a fun off-road truck, the Jeep Gladiator is great. But be sure you know exactly what you're looking for before deciding if the Gladiator is right for you.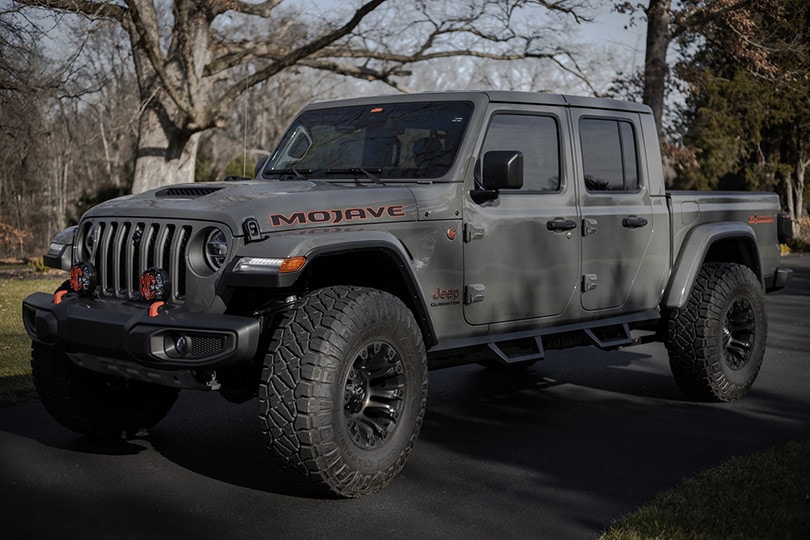 How Long Will a Jeep Gladiator Last?
It depends on how you drive and care for your Gladiator, but with the proper care and maintenance, you can get a new Jeep Gladiator to last about 200,000 miles. However, the harder you drive your Gladiator, the more you'll need to put into repairs to make it last year after year and mile after mile.
Can You Get a V8 in a Jeep Gladiator?
While Jeep currently doesn't make a V8 Jeep Gladiator, it seems like one might not be too far off. It currently has a V8 Jeep Wrangler in the Rubicon 392, and the current engine bay in the Gladiator would fit the larger engine.
The short answer is that there's not a V8 Jeep Gladiator right now, but one could be on the way soon!

Conclusion
If you want to get off-road in a small truck with an impressive towing capacity, you're not going to find a better choice than the Jeep Gladiator. It's extremely versatile, and everything about it comes geared towards great towing and off-road performance.
While you won't have the most comfortable riding truck out there, that's not why you're getting a Jeep, anyway. You're getting it for the performance specs, and the Jeep Gladiator certainly doesn't disappoint there!
---
Featured Image Credit: 2020 Jeep Gladiator (Image Credit: Kevauto, Wikimedia Commons CC BY-SA 4.0)