Juicer vs Blender: Which is Right for Your Needs?


Juicers and blenders. These appliances are often discussed in conjunction with one another. In reality, however, these two kitchen power tools serve vastly different purposes. We've compared the two to help you decide which will best suit your needs.

The Juicer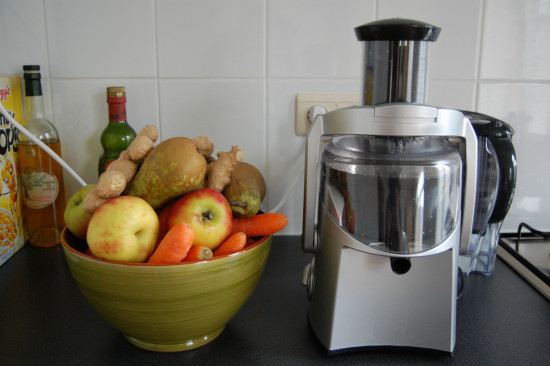 The most common and affordable juicer is the centrifugal juicer and, with this baby, it's all in the name. Fruits and vegetables feed into the top of the juicer through a funnel-like mouth in the lid. The juicer then uses a rotating blade to slice and dice the produce. But this is only the beginning of the journey your mango or carrot will take. Using centrifugal force (created by spinning), the juicer separates the juice as it grinds the fruit (or veggies). To remove any remaining pulp, the juice is strained through a filter.
There's also the masticating juicer to consider. This juicer applies a chewing-like mechanism to draw out the juice before also using spinning to filter it through a strainer. This is the slower of the juicers but is preferred by some because it leaves more nutrients in the finished product.
---
The Blender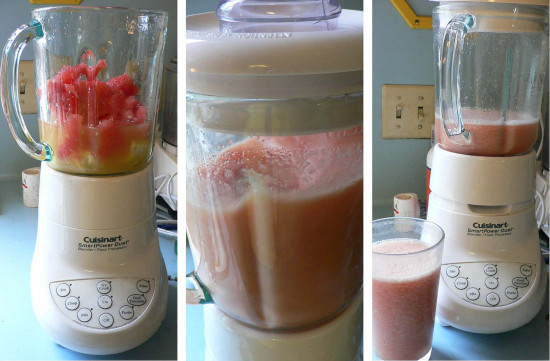 When shopping for a blender, you will likely run into 'fancy' blenders. These monsters have an obscene amount of settings and buttons. While they can be tempting to buy because they have a frappe or puree button, you're better off with a blender that sports fewer buttons and plenty of power. This simple machine will be able to do the same work as its fancier counterpart, but it will be less confusing to operate and less likely to need an expensive repair job down the line. Much like a juicer, the blender is often used for fruits and vegetables, but the blender is not built to separate the juice.
---
A Must-Have For Gardeners
Anyone who is a gardener knows there comes a point when the production rate of your plants becomes overwhelming. One day you're admiring the tiny sprouts and the next your window sill is lined with plump red tomatoes, your table piled with squash, and you've taken to wandering your neighborhood with an armful of zucchinis to pawn off on the first unsuspecting person you see. Everyone loves zucchini bread, but how many loaves can you eat before you admit to yourself that it's not healthy?
Whether you're a gardener with an over-abundance of vegetables or your grandma's orange tree in the backyard has suddenly decided to produce a plethora of citrus, a juicer may be what you need. With a juicer, you can juice that excess of oranges and make a tangy-sweet sorbet. And those tomatoes that you can't seem to keep up with? Throw them in the juicer and make a savory pot of tomato soup. From carrots to cantaloupe, transform your garden bounty with the juicer.
Speaking of transforming, the blender also holds great re-inventive power when it comes to fruits and vegetables. Salsa, sauces, and smoothies are all fantastic and delicious ways to remake veggies and berries into easy meals or snacks.
---
Fitness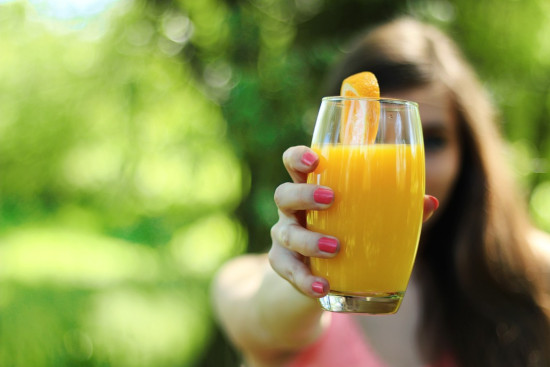 Do you want to bring your natural creativity into your health and fitness plan? Then the machine you may be looking for is a blender. This kitchen tool is ideal for throwing together a protein shake before heading to the gym for your morning workout or creating your signature salad dressing.
But wait, what about the juicer? Is it useless to the health guru or gym rat with an artistic flair? Quite the opposite. The juicer extracts the essence of your fruits and vegetables and is the perfect partner for the blender, providing unique flavors you can't get otherwise. Think cucumber juice to give your green smoothie that light and refreshing flavor you crave (without all the slippery seeds), and ginger and lemon juices to give your salad dressing a stimulating kick. The possibilities are limited only to your imagination.
---
Versatility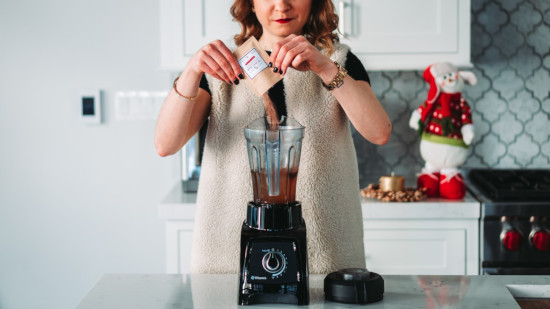 When it comes to versatility, the blender wins hands down. It's the perfect appliance for the individual who doesn't want to spend too much time in the kitchen but still wants a tasty meal or snack. The blender can be used to whip up a couple of eggs to create the perfect omelet or to make a creamy sauce for your pasta. You might even indulge your sweet tooth by dropping a scoop (or three) of ice cream into the blender with a dash of milk and cocoa to make a chocolate shake.
In comparison to the blender, the juicer is somewhat limited. While the juicer might provide a unique liquid ingredient to add to your breakfast smoothie or spice up mixed drinks with friends, it simply cannot keep up with the more complete dips, dressings, and batters the blender can churn out.
---
Storage
When it comes to counter space and storage, the blender is the simpler and more compact of these two appliances. Juicers tend to be heavier than blenders and are often cumbersome. Some juicers are fitted with strong suction cups on the bottom of them, which users can find to be an annoyance. In comparison, most blenders are easy to move and users will often keep them on the counter due to the small amount of space they occupy.
---
Cleaning
When it comes to clean up, a blender will be easier to maintain since it's pretty much just the jar and attached blades that need to be washed—though you might want to wipe off the base to avoid it becoming sticky and attracting bugs. When it comes to juicers, most have at least five pieces that need to be taken apart for proper cleaning after each use. A good number of juicer makers recommend hand washing these pieces as well, so make sure to check the directions before throwing the pieces in the dishwasher.
---
Our Favorite Models
Image
Product
Details

Best Blender

Ninja BL770

Simple interface
Several blending containers
Powerful motor and blades
CHECK PRICE

Best Juicer

Breville JE98XL

Fairly quiet
Large juice collector
High-wattage motor
CHECK PRICE

Conclusion
While it's tempting to think that these kitchen appliances are interchangeable, they aren't—a fact you'll quickly discover if you attempt to make a milkshake in a juicer. If you're looking for a more versatile addition to your kitchen, then the blender may be the choice for you. However, if you're looking to get all that delicious nutrition from your fruits and vegetables without filling up on excess fiber, then you can't get by without the juicer.
Perhaps after reading this article, you've decided you need both? Only you can know what will be most useful to you. Best of luck as you now continue your juicer vs. blender journey!
More comparisons on our blog: Nutri Ninja vs Nutribullet: Which Blender is Best?
Ninja vs Vitamix: Which Blender is Best?
Vitamix Professional Series 200 vs 5200: Which one is best?