10 Least Expensive Cars to Maintain and Repair (2023 Update)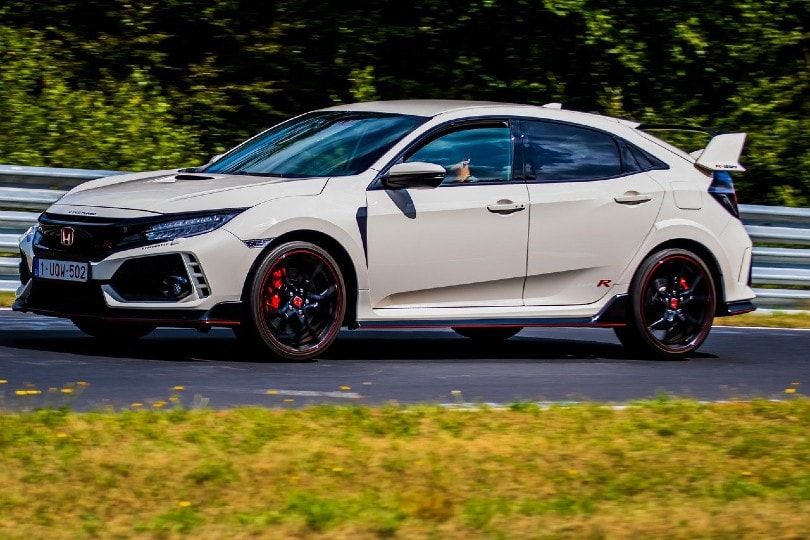 Are you in the market for a new car but don't want to break the bank? It's no secret that vehicles can be some of the most expensive purchases you'll make in your life. But with a little bit of research and a little bit of luck, you can find the perfect car for you that won't cost you excessive amounts of money over time. We've put together this simple guide to the 10 least expensive cars to maintain and repair. So, if you're looking for a reliable car without a hefty price tag, keep reading.

The 10 Least Expensive Cars to Maintain and Repair
1.

Kia Soul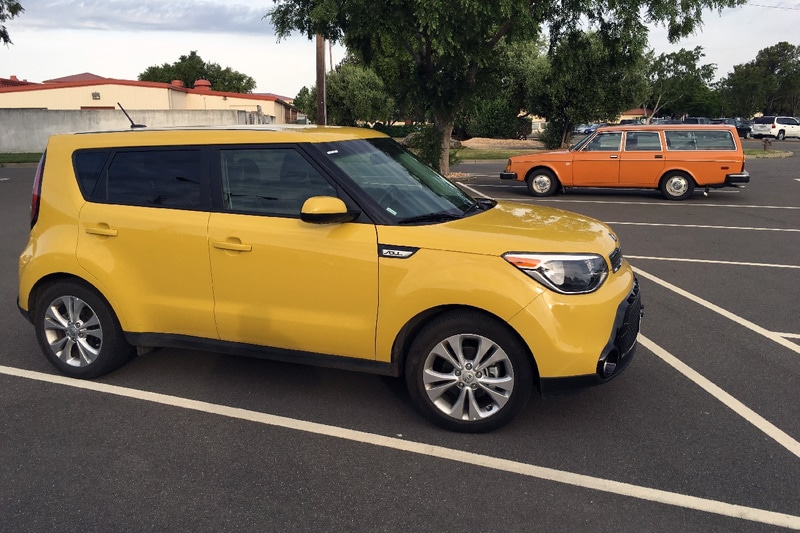 The Kia Soul hatchback is a fun and quirky vehicle to own. It has unmatched practicality, as well as a unique design. The Soul's 10-year maintenance costs are just above $6,800 according to Edmunds. This is lower than the industry average for cars of its type. An oil change can be as little as $45, but a tune-up usually runs somewhere around $170-$200.
Through a continuously variable auto transmission and front-wheel drive, the Soul's 2.0-liter four-cylinder engine produces 147 horsepower. Although it has a time of 8 seconds to go from zero to 60, it's more than enough for those who want something to drive around town.
Pros
Great gas mileage
Low-cost purchase
Maintenance is affordable
Cons
Less horsepower than bigger vehicles
---
2.

Mitsubishi Mirage ES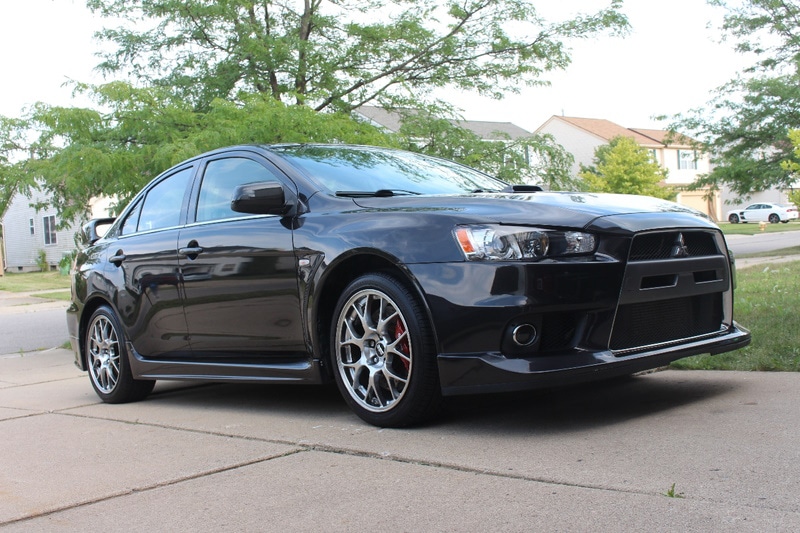 The Mirage is a compact hatchback that can seat up to five people. It has a small 1.2-liter three-cylinder engine with an auto transmission that delivers impressive gas mileage at 39 MPG – which is impressive. A tune-up typically runs about $20-$250 while an oil change can be done for as little as $55 depending upon where you take your vehicle in for service work.
They've also updated newer models with a standard 7-inch touchscreen. All trims have standard safety features including pedestrian detection and automatic emergency brake. This compact sedan offers excellent reliability at a reasonable price point when it comes time to perform repairs or maintenance work on your vehicle.
Pros
Has good gas mileage
Fuel efficient compared to larger vehicles
Easy to park and maneuver
Cons
Less inside space than similar cars
---
3.

Hyundai Accent SE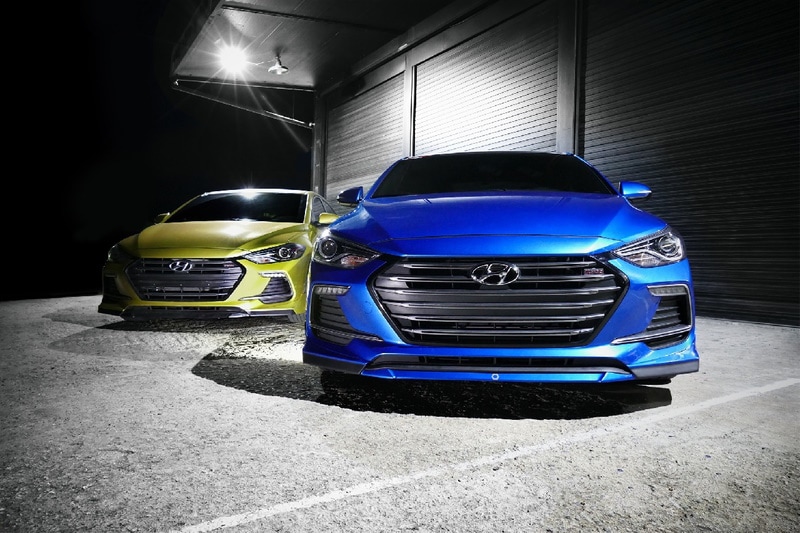 Hyundai's Accent subcompact sedan, which is Hyundai's smallest vehicle, has a 1.6-liter four-cylinder engine and an available CVT (Continuously Variable Transmission, aka "Automatic" transmission). This results in a combined fuel consumption of 36 MPG. Expect to pay around $225 for tune-ups, while an oil change will cost approximately $50.
Higher trim levels add Apple CarPlay and Android Auto smartphone connectivity, but convenience features on the base SE include power windows and locks. It also has a folding backseat, steering-wheel-mounted audio controls, and Bluetooth. This midsize sedan offers both affordability and dependability when it comes time to repair or perform maintenance work on your car.
Pros
Maintenance is low-cost and simple
It's an affordable model
A small car that's easy to drive and park
Cons
The ride may be a bit bumpy
---
4.

Nissan Versa
Nissan Versa has many active safety and driver-assist features that you won't find often at its price point. These include reverse automatic braking, high-beam assistance, and automatic emergency braking. It has a 1.6-liter four-cylinder engine that gets up to 27 city and 36 highway MPG. It also has an eco-friendly mode to help you save even more fuel.
In terms of performance, the Nissan Versa car features a four-speed automatic transmission and a 119-horsepower engine. This gives the car plenty of power and a smooth ride. It's reliable, fuel-efficient, and its parts are relatively cheap compared to other cars in its class. A tune-up for a Versa typically costs around $120-$150 and an oil change will run you about $35.
Pros
Has good resale popularity
Low-cost maintenance requirement
Great on gas mileage
Cons
The ride may be bumpy
May not speed up as fast as similar vehicles
---
5.

Kia Forte LX
The base LX model is the most affordable option, powered by a 2.0-liter four-cylinder and CVT. This compact sedan is a great commuter car, with a combined 34 MPG. A regular oil change will cost about $45 while tune-ups can range from $120-$200. It also comes loaded with standard features like Bluetooth, an 8-inch touchscreen, and automatic emergency brakes.
The Forte is an affordable daily driver.  It gets good fuel economy, so you won't have to worry about high gas prices – well at least not for its size. The downside – it doesn't have enough cargo space for riders who need more.
Pros
Easy to reach engine parts
Low maintenance cost
Affordable compact car option
Cons
Less inside and cargo space
Not as safe as similar brands/models
---
6.

Hyundai Venue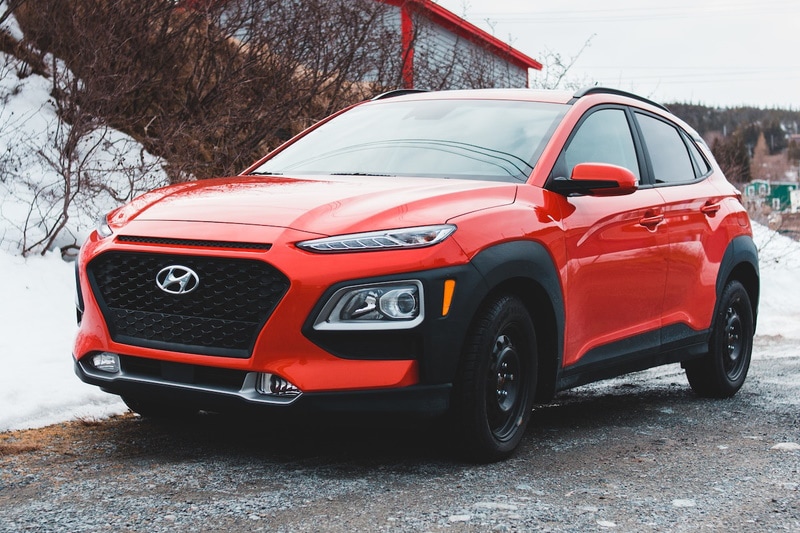 The Hyundai Venue is one of the most affordable cars on this list – and its maintenance costs fall right in line. An oil change will set you back about $35-$40 and the tune-ups are around $150. All models come standard with Apple CarPlay and advanced safety features such as pedestrian detection, automatic emergency brake, a 10-inch touchscreen display, and lane departure warning with steering assist.
All versions of the Venue are powered by a four-cylinder engine that is paired with a CVT. If you want a car that's simple, affordable, and easy on gas and maintenance, the Venue is one to consider – as are many other Hyundai car models.
Pros
Affordable car option
Has low maintenance cost
Easy to navigate and park in tight spaces
Cons
Less horsepower
Not the best resale value
---
7.

Nissan Sentra S
And of course, we have to include the Nissan Sentra S. The Sentra S is more than just a bargain purchase thanks to interior improvements and its new design. This medium-sized sedan is powered by a 2.0-liter four-cylinder engine combined with a CVT. An oil change can be done for as little as $35-$40, and a tune-up will run you around $160-$180. It achieves a combined fuel efficiency rating of 33 MPG.
Although the Sentra S is a compact sedan, it offers a comfortable ride and sharp steering. However, the CVT does not have the same giddy-up as some of its competitors. All trims include Apple CarPlay, Android Auto, and Nissan's Security Shield 360 suite, which offers advanced safety tech that includes automatic emergency braking.
Pros
Has a great resale value
Low maintenance costs
Affordable model for young drivers
Cons
Limited interior space for feet & cargo
---
8.

Hyundai Elantra
The latest Hyundai Elantras have been completely redesigned to cater to buyers with lower budgets. This also means less money when it comes to maintenance. The most affordable SE trim comes with a 2.0-liter four-cylinder engine and a capable CVT. The Elantra's impressive 37 MPG fuel economy makes it ideal for "everyday" car use. Oil changes and tune-ups run about $48 and $170 respectively, and this car is known to be perfect for young drivers.
As far as features, standard models come with a blind-spot warning system, wireless Apple CarPlay, lane-centering steering, and automatic emergency brake. This popular car comes with a standard 5 yr./60,000 mile (basic) and 10 yr./100,000 mile (powertrain) warranty.
Pros
Great budget buy
Dependable brand and model
Simple and affordable maintenance costs
Cons
Less horsepower than larger cars
---
9.

Ford Focus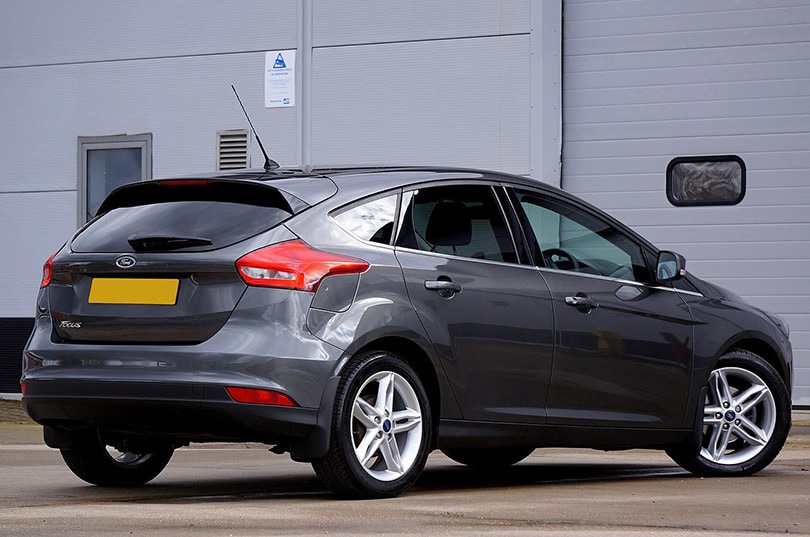 The Ford Focus is definitely a low-maintenance car worth mentioning, and one that has become increasingly popular since its introduction in 1999. For an oil change, you'll pay around $48 and for a tune-up, about $180. The Ford Focus is powered by a 2.0-liter four-cylinder engine, which provides impressive power and performance. But it's also available with an optional EcoBoost engine that offers even more power and fuel economy.
This "compact-ish" car also has an available all-wheel drive system, which can help to provide additional traction and stability in difficult driving conditions. The basic model is equipped with a number of useful features, including an advanced infotainment system and a wide range of safety technologies, such as lane departure warning and automatic emergency braking.
Pros
Low maintenance costs
Great for young or low-budget car buyers
Has great gas mileage
Cons
May be slower to reach highway speeds
Safety features could be better
---
10.

Honda Civic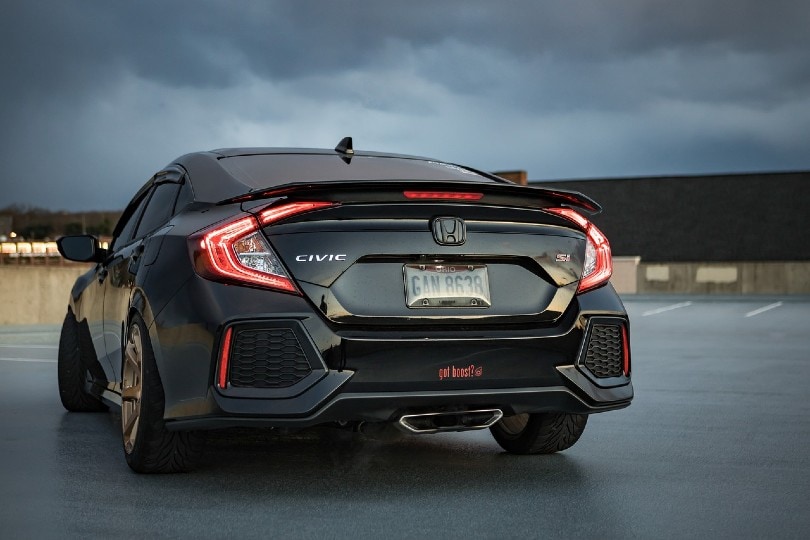 The Honda Civic is one of the most popular cars on the market and it's easy to see why. It's reliable, affordable, and doesn't break the break with yearly maintenance costs. It comes standard with auto-transmission and a four-cylinder engine. It achieves an impressive EPA-estimated 31 city and 40 highway MPG – it doesn't get much better than that. Also, the average cost for a tune-up is around $200, while an oil change costs about $40-$45.
This trendy compact car is designed for drivers who want a fuel-efficient car with plenty of features. Additionally, the Civic has a comfortable interior and plenty of cargo space. The interior is well-designed, with plenty of room for passengers and all of their belongings. In addition, the Civic has a wide range of safety features, including an advanced airbag system, electronic stability control, and lane departure warning.
Pros
Has a great resale value
Popular budget car for all driver ages
Offers great gas mileage
Cons
A bit more expensive than similar cars

How to Choose the Right Budget Car: A Quick Buying Guide
With so many makes, models, and features to choose from, it can be difficult to narrow down the right budget car for you. Here are some tips to help you learn what to look for, how to compare different makes and models, and even how to save money when buying a car.
Upfront Cost
There are a lot of factors to consider when selecting a car. However, the cost is the most important one – at least this is what most people will probably tell you. And when it comes to buying a budget car, this usually means purchasing something under $16,000 (new). The best way to find a budget car that's actually within your budget is to create a budget.
Start by writing down all your monthly expenses, including car payments. Then, determine how much you can spend each month on a car payment. Next, you'll want to consider your insurance costs. For a new car, this can range anywhere from $75 a month to close to $200 a month. Though with a budget car, you can expect a lower price point than you would with a luxury vehicle.
Fuel Economy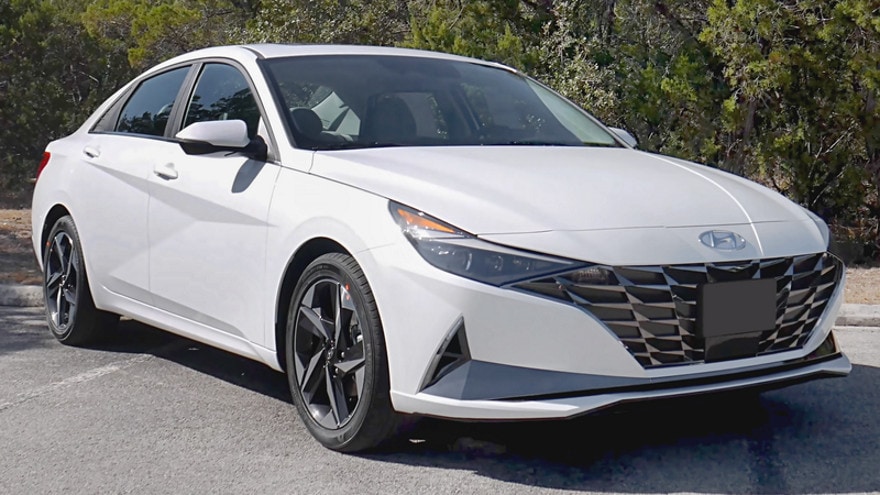 Many people also look at fuel economy when it comes to buying a budget car. This is imperative if you plan on driving the car every day to work, and if you have to drive long distances. When it comes to miles per gallon, anything above 35 MPG is considered ideal for good fuel economy.
However, it's important to know that sometimes the miles-per-gallon (MPG) figures listed on car listings can be misleading. They don't take into account things like traffic, weather, or driving style. However, they are a good general indicator of a car's fuel efficiency. The better a car's fuel economy, the less fuel it will consume.
This will help lower your monthly expenses since less fuel use means less money spent at the pump. Car makers such as Toyota, Hyundai, and Nissan have great options when it comes to fuel-efficient vehicles. If you're considering an electric vehicle, this is something that you don't have to worry about. However, you can expect to have a higher upfront cost overall.
Safety Ratings
Car safety ratings are important because they give you an idea of how safe a car is expected to be. The National Highway Traffic Safety Administration (NHTSA) rates all cars based on safety. The rating system is broken into five categories: A, B, C, D, and F. A is the highest rating, while F is the lowest. A car with an A rating is safer than a car with a B rating, and so on.
The ratings are based on the car's crash-test results and the amount of safety equipment it comes with. For example, cars with advanced safety features, like lane departure warnings, will get a higher rating than cars without them. If you want a safe car, make sure it has an A rating or above.
Technology Features
Technology is one of the biggest selling points of new cars. From infotainment systems, Bluetooth capability, and pedestrian warning signs to self-driving and auto-braking features, there's a lot to like about new cars. If you're buying a new car, keep in mind that new features are always being developed.
As such, you can usually find new models with the latest and greatest technology. So always be sure to look at what technology features come with your budget buy and determine which ones you feel are a necessity beforehand.

Wrapping Things Up
With a little bit of research and the creation of a solid budget, you can find the perfect car for you that won't bleed your bank when it comes to maintenance costs. These 10 cars on this list are some of the most affordable when it comes to maintenance and repair. But it's important to have some idea of other features that you may be looking for as far as fuel economy, size, and safety features.
---
Featured Image Credit: Domenik2212, Pixabay