What Is the Cost to Replace a Sliding Glass Door? Types, Prices & FAQs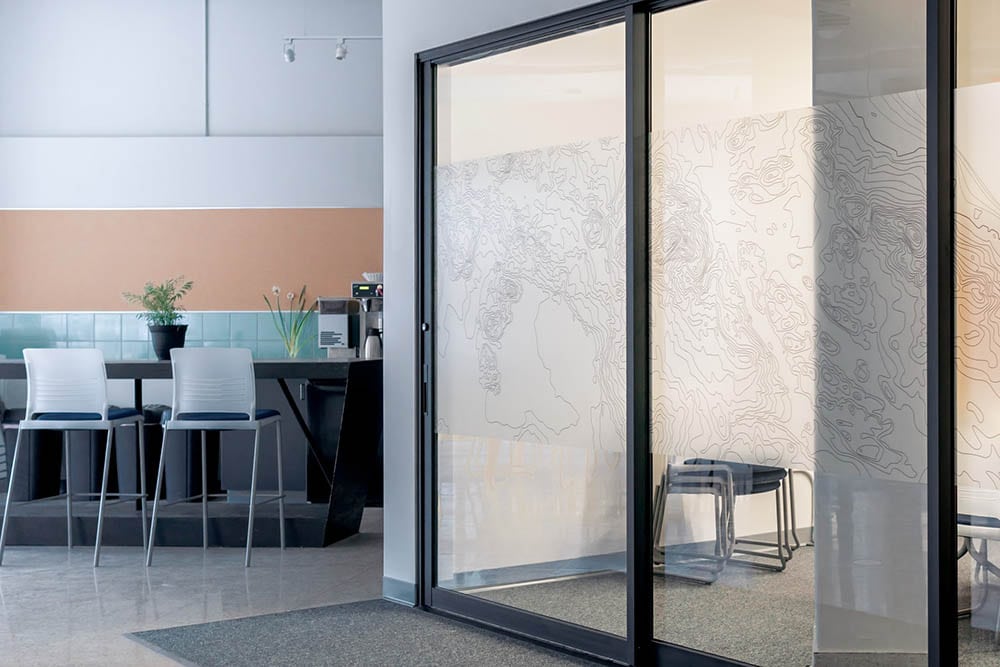 Sliding glass doors are one of the most practical options to lead into your patio. Lacking a swinging door, they make excellent space savers, and their large glass panels invite plenty of warm natural light to fill your home with comfort and calm.
If you're replacing a faulty old sliding door or a French door that's getting in the way, it's crucial to know how pricing works in today's market before you start getting quotes on a replacement. To ensure you get the best pricing for your new installation, The national average cost to replace a sliding glass door is $1,700. Keep reading as we explain further.

The Importance of Replacing a Sliding Glass Door
A working sliding glass door acts as a seal against the outside elements. Glazing, reflectivity, and other variables contribute to keeping light and heat out or letting it in, allowing you to optimize the indoor climate. When it has a proper seal, the door keeps bugs and moisture out and makes life difficult for any would-be burglars.
Sliding doors that stick or panels that don't seal properly are a few common indicators that it's time for a replacement. You can caulk minor imperfections in seals around the frame, but eventually, it won't be enough to keep water and critters out of the house. If you start feeling a draft or having trouble opening or closing the door, start shopping for a new sliding patio door.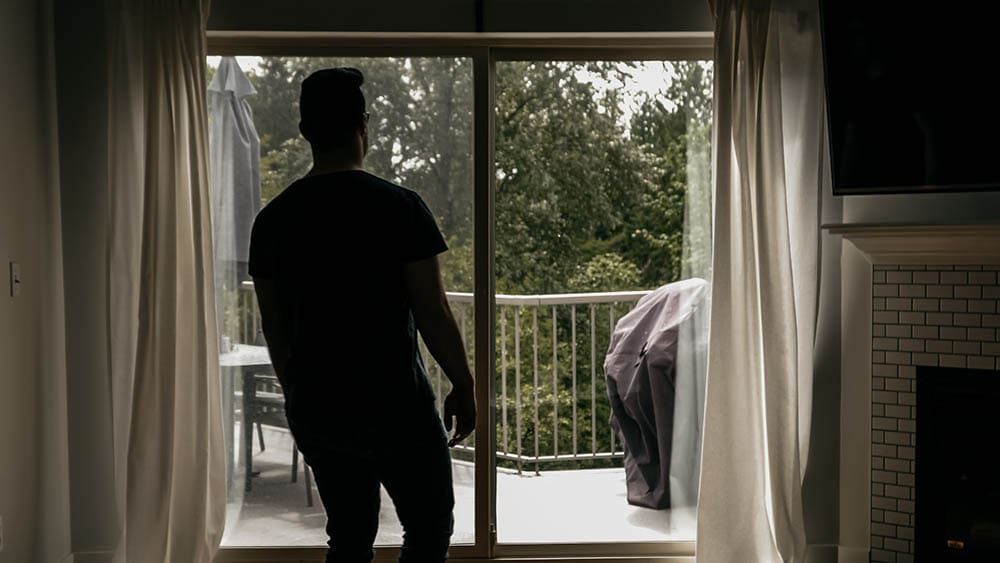 How Much Does It Cost to Replace a Sliding Glass Door in 2023?
The national average cost to replace a sliding glass door is $1,700, according to HomeGuide. Low-end pricing comes in at $700, while the highest price is $2,400. Doors cost between $400–$1800, while labor adds $200–$350.
HomeAdvisor puts the average a touch higher at $2,136, with an expected price range between $1,041–$3,242. The anticipated installation is $250–$1,620, possibly explaining the discrepancy between the two pricing guides.
The cost of materials is the most significant factor in determining your costs. Door costs can vary for several reasons, including:
Materials
Door size
Glass type
Number of panels
Door material
Brand
Additional features
The most significant factor is size. A 6' door costs $900–$1,600 before installation, and each additional square foot adds $10–$50. The following are price ranges for a standard anodized aluminum frame sliding glass door.
Costs vary significantly depending on the brand and features, with some high-end options costing over $5,500. These are the price ranges for leading patio door manufacturers for a standard 6' door, according to HomeAdvisor:
Manufacturer prices
Pella: $300–$2,400
MasterPiece: $500–$1,300
Andersen: $1,500–$3,500
High-end options like Jeld-Wen get over $4,000, while economy brands like Pella, Reliabilt, and American Craftsman start around $300–$400.

Additional Costs to Anticipate
Removing the Old Door
Taking out the old patio door costs $100–$250. If the frame is in good condition, you can reuse it for the new installation. It can cost an additional $100–$250 to replace a rotting or broken frame.
Multiple Panels
Two-panel doors are standard for patio glass doors. When you get more than two, expect to pay an additional $500–$1,500 per panel. The following are the pre-installation prices from HomeGuide:
Pre-installation prices
2-Panel: $600–$900
3-Panel: $1,000–$5,000
4-Panel: $2,500–$7,000
Materials
There are various available sliding glass door materials for decoration and performance benefits, the most common of which is aluminum. It's economical and durable, costing between $250–$1,600. Upgrades from aluminum include:
Other materials
Vinyl: $300–$2,000
Fiberglass: $400–$2,000
Clad: $800–$2,800
Wood: $1,000–$2,200
Wood is the premium choice due to its natural appeal, superior insulating quality, ease of repair, and longevity. Clad is an excellent weather-resistant alternative to solid wood that can often be cheaper but has similar durability and fewer maintenance demands.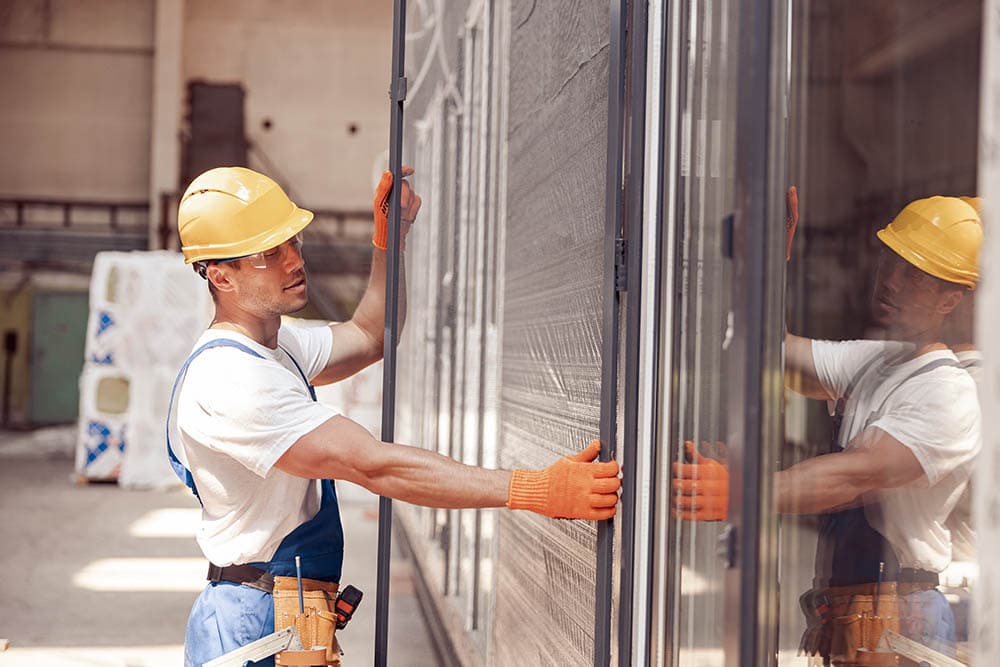 Glass Type
Depending on your region's weather and climate, you may want to upgrade to more energy-efficient or rugged materials to get the best performance. Multiple panes, for example, supply better noise and thermal insulation, while hurricane-proof glass features tempered glass that can withstand high winds and offer some sound-proofing and break-in prevention.
The following are sliding glass doors by type and their associated costs:
Types & costs
Double-Pane: $250–$1,600
Triple-Pane: $400–$2,000
Soundproof: $1,000–$2,200
Hurricane-Proof: $2,000–$3,000
Automatic: $1,000–$3,500
Specialty features such as grills, low-E (low emissivity) glass, pet panels, argon-filled double or triple-glazed glass, built-in blinds, or locks can add between $50–$400 to the price. Screens cost $150–$500 to include with your sliding door.

How Often Should I Replace a Sliding Glass Door?
A sliding glass patio door can last up to 30 years with careful maintenance. High-end materials and scrupulous attention could increase the lifespan further, even doubling it in some cases.
There is no specific replacement period for sliding glass patio doors, so it mostly depends on any defects you notice. As soon as irreparable gaps start to open up, the door stops gliding open and closed, or your needs change, you should consider replacing your door.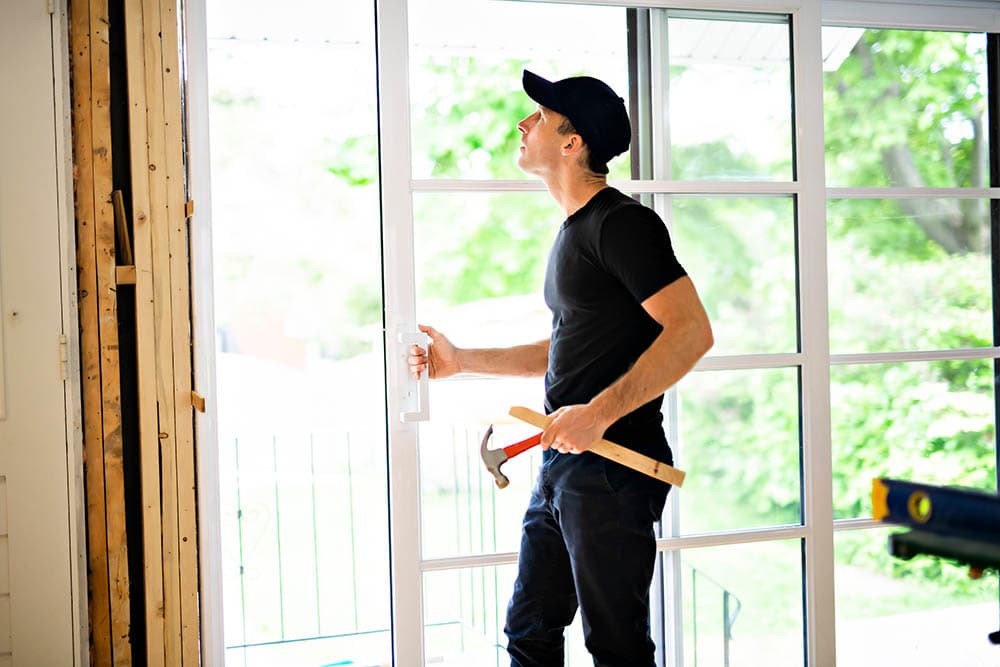 Does Insurance Cover Sliding Glass Doors?
Homeowner's insurance may cover the cost to replace a sliding glass door if it was damaged from a covered occurrence. These often include natural disasters, fire, vandalism, and theft. For instance, if a burglar breaks your door to get in, or if it's cracked from a large piece of hail, your insurance provider will likely cover it.
You won't be able to submit a claim for every weather-related incident that damages your door. Unless you include riders, extreme events such as floods or earthquakes are not part of typical insurance plans. Plus, if the damage was from an accident or poor craftsmanship, you will have to cover the costs for repairs and replacement.
How to Take Care of Your Sliding Glass Doors
Sliding glass doors are easy to maintain, but you need to clean them regularly. Hitting it with a glass cleaner weekly is essential in enhancing the look of your indoor space and allowing in more light.
Cleaning the tracks and gaskets once every few weeks will keep them from wearing out. Moisture and debris can accumulate in tracks, causing mold and rust to develop, while gaskets can dry out and crack from dirt buildup. Wash them with water and mild dish soap to keep the door sliding smoothly and sealing firmly.

Conclusion
A glance at your patio door can sometimes be all it takes to decide you need an upgrade. Maybe it's time for aesthetic changes like sidelights or window tinting, or perhaps you've noticed a chill creeping through an old panel. With new energy-efficient technology and performance features, it could be just what you need to create a seamless connection between your outdoor space and your indoor arena.
---
Featured Image Credit: Alex Perz, Unsplash