2023 Honda Civic vs. Toyota Corolla: Which One's Best For Me?
The Honda Civic and Toyota Corolla are born enemies that compete every year for dominance of the compact sedan segment. If you're in search of a compact sedan, keep reading, because we'll be touching on everything you need to know about these two and their differences. Hopefully, we can help you reach an informed buying decision that'll best suit your life.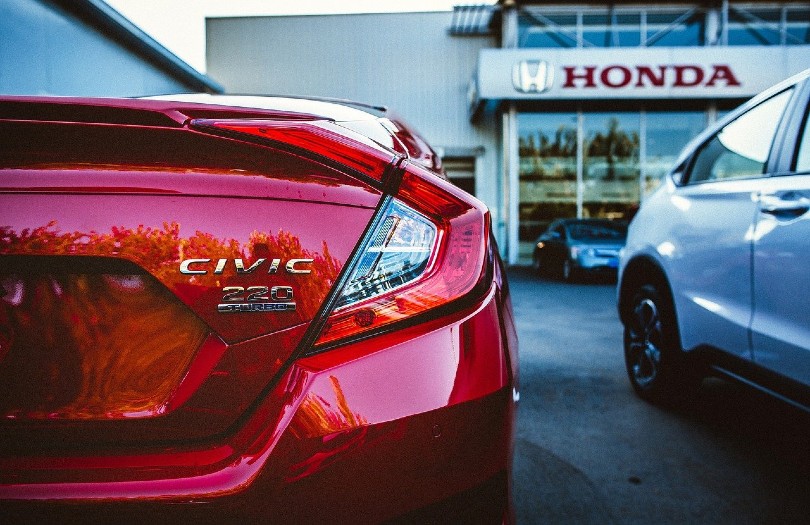 While both cars are in the same class, Honda comes out ahead with its revamped interior and focuses on a more complete package. By contrast, the Corolla offers an excellent hybrid option with great fuel economy, plus more backseat legroom for passengers. Let's take a peek at the highlights of the article.
Both of these cars offer great value to people in need of a compact sedan with good fuel economy and long-term reliability at a reasonable price.
If you have frequent backseat passengers, the Corolla offers slightly more space for them to stretch their legs. By contrast, the Civic has more legroom for the driver and front-seat passenger.
The Honda Civic offers just over a cubic foot of trunk space than the Corolla. While trunk space isn't as important in the compact sedan segment, it could be a dealbreaker for some people who value trunk space.
Overall, the Civic is a better pick than the Corolla as far as value, interior ergonomics, and ride quality.
If you're interested in a hybrid option, the Corolla hybrid boasts over 50mpg. It also has self-charging technology, so you never need to plug it into a wall.

At a Glance
While both are very reliable compact sedans, the Civic has a clear edge as far as raw specs go. As with any car, though, specs aren't everything. Here are how the two compare in some basic areas.
2022 Honda Civic
Starting MSRP: $21,700
Horsepower: 158 hp
Torque: 138 pounds per foot
Engine: 1.5 turbocharged 4-cylinder
EPA estimated fuel economy: 31 mpg city/40 highway
Safety suite: Honda Sensing with lane-keep assist
2022 Toyota Corolla
Starting MSRP: $20,075
Horsepower: 139hp
Torque: 126 pounds per foot
Engine: 1.8L 4-cylinder
EPA estimated fuel economy: 31 mpg city/38 highway
Safety suite: Toyota SafetySense
---
Overview of 2023 Honda Civic
Honda really stepped up its game for the 2022 Civic, which boasts several welcome modern updates. The turbocharged in-line engine helps the Civic quickly accelerate, and the Civic's weighted steering wheel helps make turning easier. Let's check out some other pros and cons for the Civic.
Pros
Better handling than the Corolla
Less cabin noise than the Corolla
Superior acceleration
9-inch touchscreen display
Entirely digital instrument cluster
More legroom for backseat passengers
More trunk space
Cons
Less legroom in the front seats
Less comfortable seats overall
Worse braking distance than the Corolla

Overview of 2023 Toyota Corolla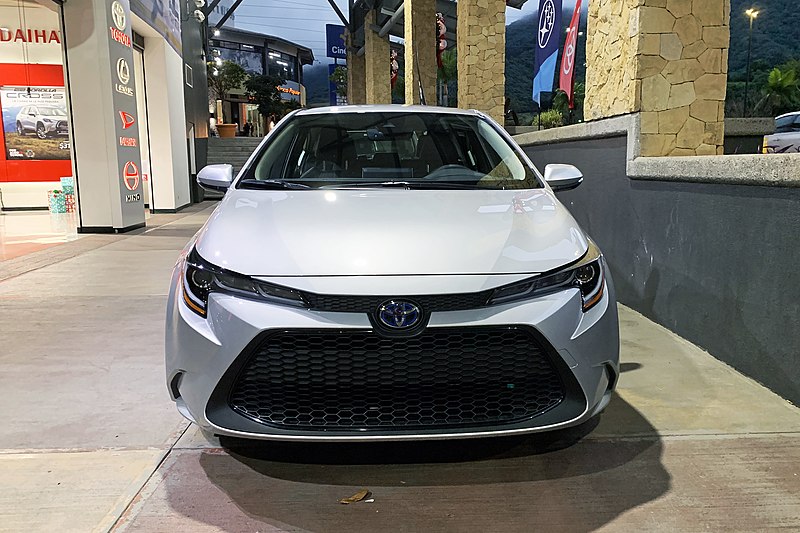 The Corolla remains very stiff competition for Honda and has several advantages over the Civic. The most obvious one for money-minded motorists is the hybrid option that offers up to 53 mpg, but that's not all. Your passengers will be more comfortable in the spacious back seat, though you'll suffer a bit in that area. Let's detail some of the other pros and cons of the Corolla versus the Civic.
Pros
More legroom for driver and front-seat passenger
Shorter braking distance than the Civic
More cushy seats than the Civic
8-inch touchscreen display
Cons
Less legroom in the back seats
The half-digital, half-analog instrument cluster is confusing and outdated
More cabin noise
Less trunk space than the Civic
USB ports are awkwardly located
---
What Are The Differences Between Them?
Both of these are great cars, it's just that the Civic has the overall edge. The Corolla remains an excellent choice if you don't have backseat passengers often, especially if you go with the hybrid. Here's a breakdown of which car wins out in several key categories.
Performance
Edge: Honda Civic
The Civic's turbocharged engine beats the Corolla by miles as far as raw performance, even if it suffers a bit in braking. For comparison, the Civic can go from 0 to 60 in just 7.4 seconds, whereas the Corolla takes 8.2 seconds. A small difference, but an important one that makes the Civic just plain fun to drive.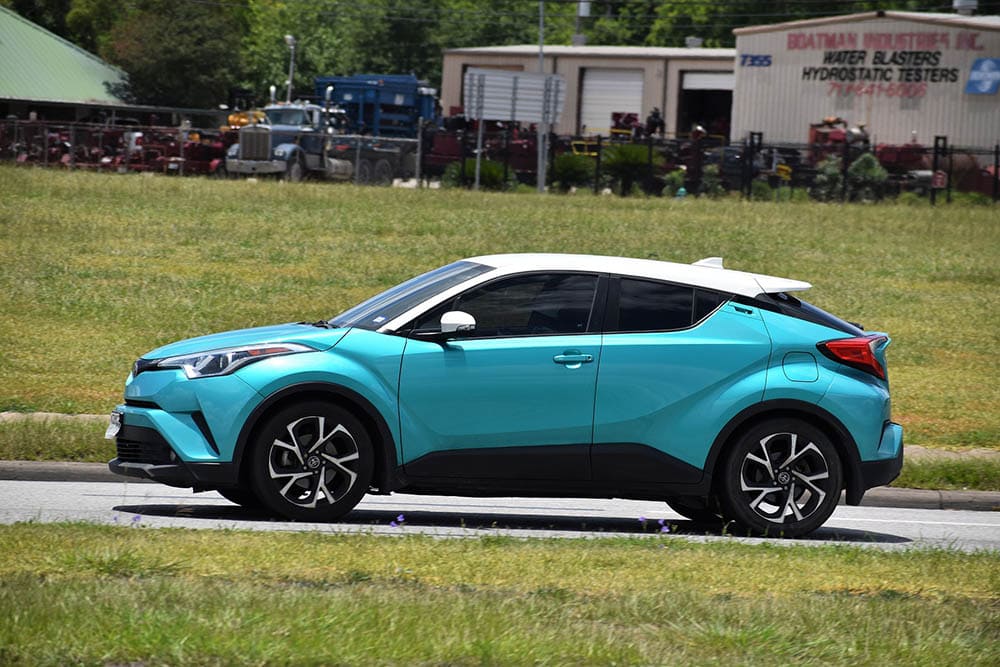 Price
Edge: Toyota Corolla
Perhaps this is a bit of a cop-out because the base Corolla only beats the base Civic by a thousand dollars or so in price. For drivers on a budget, however, that can be what makes or breaks your buying decision. The hybrid runs about $3,000 more, but there's a case to be made that you'll save money in the long run.
Reliability
Edge: Stalemate
Despite the Civic having the clear edge overall, Toyota is still legendary for its long-lasting cars. It's impossible to tell at this point in time how the cars will hold up, but we speculate you'll see similar longevity and reliability from both cars.
Fuel Economy
Edge: Toyota Corolla (hybrid)
The Corolla wins this one because of its hybrid option. Over 50 miles to the gallon and it never needs to be plugged in? Sounds like a commuter's dream. If we're discussing base models, though, the Civic has a slight edge.
What the Users Say
We searched every site we could find to collect a large sample size of drivers of both these vehicles. Now let's see what they have to say.
Users on one forum unanimously agree that the Civic is an overall better car than the Corolla, but that they're about equal as far as reliability.
Other drivers seem to agree that both are great cars but that the Corolla hybrid is better for urban commuting, and is easier on the brakes due to regenerative braking technology.
Another pool of drivers indicates that the Civic has better visibility than the Corolla, which feels 'boxy.'
Many users point out that the Civic rarely gets marked down, and that it's easier to get a good deal on a new Corolla from dealers. If getting a good deal is important to you, consider reaching out to dealers to see if they offer any good deals on new 2022 Corollas.

Conclusion
While both cars are great values for the money, the 2022 Honda Civic offers a more polished driving experience, with a suped-up turbocharged engine, better touchscreen, and superior safety suite that makes keeping your lane a cinch. However, if you value great fuel economy, you probably won't have a hard time finding a 2022 Corolla hybrid for a good price.
---
Featured Image Credit: (L) 2022 Honda Civic Sport (Image Credit: SsmIntrigue, Wikimedia Commons CC BY-SA 4.0) | (R) 2022 Toyota Corolla (Image Credit: Chanokchon, Wikimedia Commons CC BY-SA 4.0)