10 Living Room Paint Color Trends in 2023 – Design Ideas for a Modern Home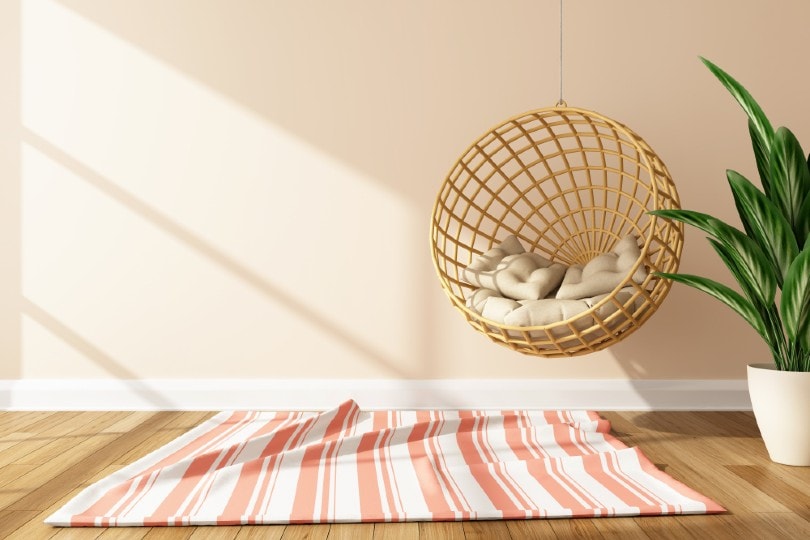 Painting your living room can be a great deal of work, but it can be well worth the effort, especially if you take the time to find a color you like that reflects your personality and makes you feel more comfortable. If you'd like to know more about the most popular colors before you make a choice, you've come to the right place. Keep reading as we look at several colors that seem to be trending so you have a better idea of what's available.
The 10 Best Living Room Paint Colors
1.

Grey
Grey is a popular color because it matches most other colors, so it's well suited for any décor. The shade of grey that Grey Owl provides will help your living room feel more casual and relaxed, as you can see in this design by Jenna Kate.
What Colors Go With It?
Most colors will go with grey, but you will find that other soft colors, especially greens and other greys, work best.
---
2.

White
White is a fantastic color that will look great in almost any living room regardless of the décor. The color is soft enough that it doesn't look dirty and bright enough that it's easier to see without requiring too much light.
What Colors Go With It?
Elder White matches well with many other colors. The only thing to be aware of is that pairing it with warmer colors, like red and orange, can bring out purple undertones that you may or may not want.
---
3.

Black Satin
Black Satin is a popular color that can look great in your living room if you need to add bold accenting colors and patterns. It's an attention-grabbing color that is quite elegant.
What Colors Go With It?
Black Satin works well with almost any color, but many people like to use it in areas with plenty of light because it's so dark. It also seems to pair well with modern light fixtures and colorful patterns.
---
4.

Laurel Woods
Laurel Woods is a dark color that pairs well with modern light fixtures. It's a dark green that helps create a comfortable and relaxing environment that's perfect for the living room, especially if gaming takes place there, as the dark color will help reduce glare.
What Colors Go With It?
White works best with Laurel Woods, as do many shades of brown, which enables you to create a natural environment, as you can see in the design by Jess Gage.
---
5.

Cloud White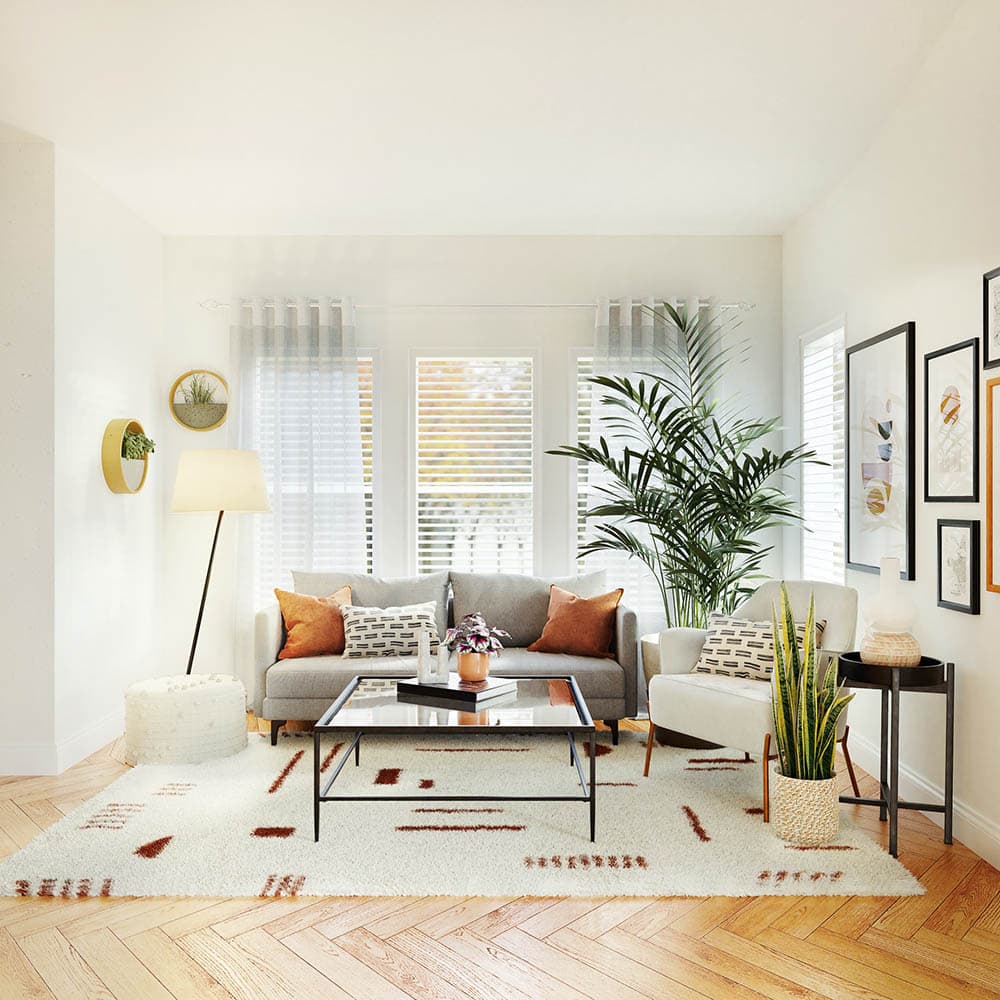 Cloud White is a color that works well in the living room because it helps produce a soft light that's perfect for conversation, watching television, and gaming. It also helps make the room feel more spacious, which can also help make it more comfortable.
What Colors Go With It?
One of the reasons that Cloud White is so popular is because it goes well with any other color, so it's easy to create something that looks great. We like to pair it with dark accents, like Black Satin, for a modern-looking design, but wood and other neutral colors also look good.
---
6.

Pink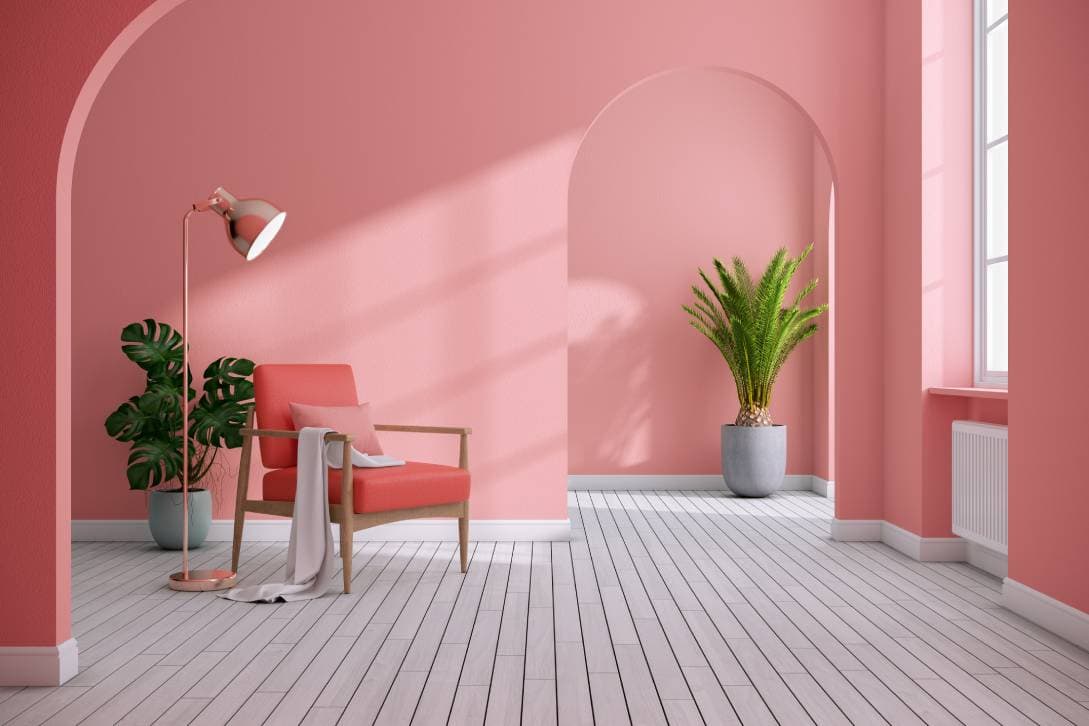 Sulking Room Pink is a muted rose color with an almost romantic feel, perfect for the living room. It seems old-fashioned, but you can make it look modern with the proper accessories.
What Colors Go With It?
Sulking Room Pink goes with several colors, but it works best with whites, greens, golds, and browns that help give it a sophisticated appearance without removing its feminine qualities.
---
7.

Sherwin Williams Dovetail
The Dovetail color is a type of grey that works with many other colors and is perfect for the living room. The slightly dark color is comforting, so it's a great choice if gaming is done in the living room or you tend to entertain guests frequently.
What Colors Go With It?
Light colors tend to accent the Dovetail color better than dark ones, so we recommend choosing white, beige, or brown shades for the best results.
---
8.

Gentleman's Grey
Gentleman's Grey is a popular shade of blue that many people use in their living room and other parts of the home. It's flexible and easy to pair with many different colors, so you won't need to do much preplanning if you choose it. It also seems to add a bit of depth to the room, helping it feel more comfortable.
What Colors Go With It?
Gentleman's Grey is a color that works well with almost any other, but you can get great designs by using light and dark shades of gray and natural tones like brown and beige.
---
9.

Golden Yellow
A golden yellow color inspired by the pottery in the Moroccans is the bright color will help the room retain natural energy while remaining comfortable and inviting.
What Colors Go With It?
While many colors will work well with Concord Ivory, we like to pair it with different shades of brown for the best results. It's also a great color to use if you want to accent a hardwood floor.
---
10.

Wimborne White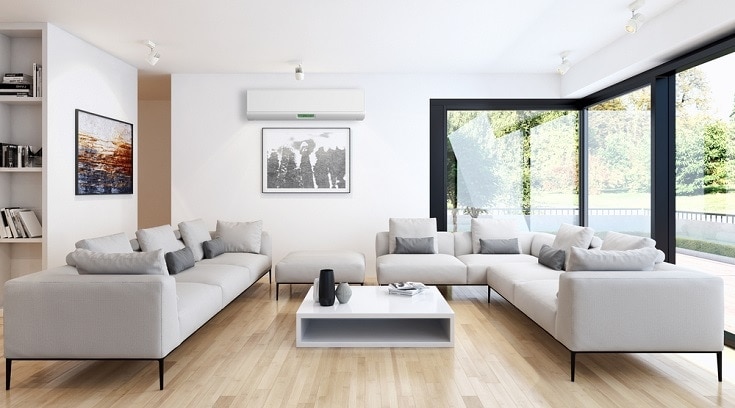 Wimborne White is a bright color that is close to natural white, so it's well suited to almost any room in the house, including the living room. It makes any environment feel clean and full of energy, so it's a great choice if you have small kids or you use your living room as your primary office for working at home.
What Colors Go With It?
Luckily, this is one of the easiest colors to pair with other colors when creating a design, and almost any color will work. However, we found that most browns and other natural colors work best.

How Do I Choose the Best Living Room Paint Color?
Unless you are considering a complete remodel, where you throw everything out and start from scratch, the best place to start is by looking at the furniture and other items that you plan on keeping in the living room. If the items are dark in color, you will likely want to choose a lighter paint, and if the items are light-colored, you will likely want to contrast them with darker coloring. We also recommend light colors for children, as it will help add more energy to the room, and dark colors for older kids who like to spend their time gaming, to help keep them relaxed and reduce glare.
Most of the colors on this list are shades of grey, but there are a few colors that work exceptionally well when paired with earthy tones like shades of brown and green. We also like to pair them with dark-colored furniture and stone.
Summary
The majority of popular living room colors are shades of grey, so you likely don't need to worry about matching the items already in your home, but there are a few bold colors too. In our experience, lighter colors work better because more light makes the room feel cleaner, can help keep you more active, and makes it easier to complete daily tasks. However, a darker room can make watching television and playing games more comfortable, and it can be easier to relax when you sit down in a dark-colored room, so some situations may call for dark colors.
---
Featured Image Credit: FreshPaint, Shutterstock