10 Basement Ceiling Ideas for Standard & Low Heights (with Pictures)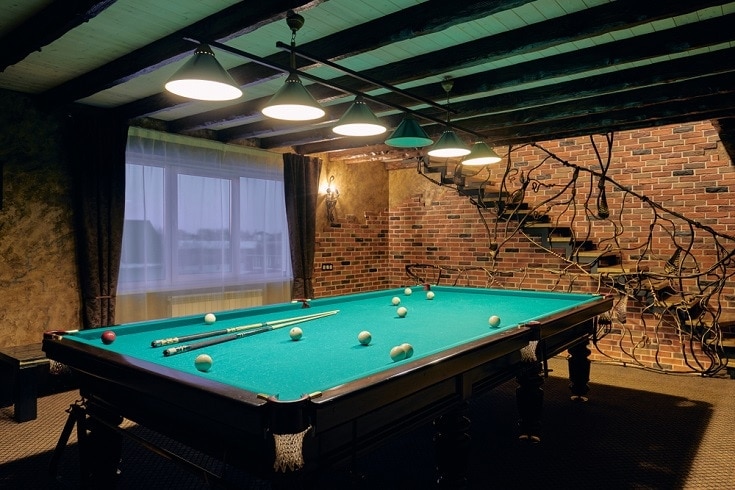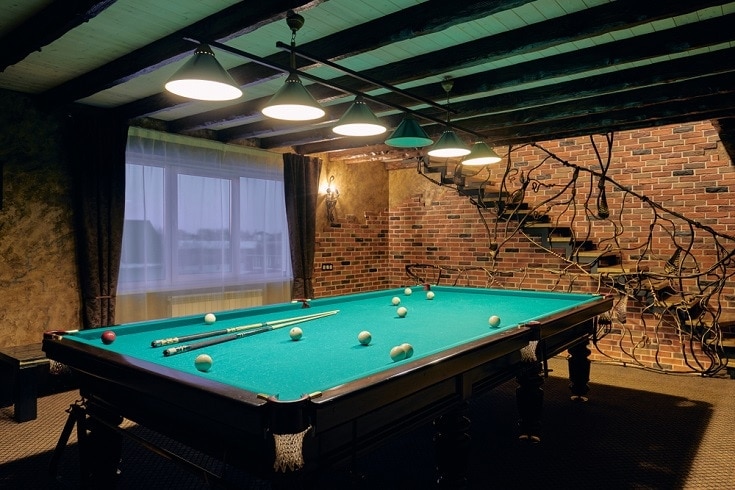 Basements are made primarily for storing and hiding away the extra stuff that you don't want cluttering up your home or garage, and as such, they typically have low ceilings with exposed beams and pipes. Nowadays, however, basements have become a popular additional living space to homes, whether as a game room, extra bedroom, or kids' playroom.
In any case, you'll want to upgrade that exposed ceiling with something more pleasing to the eye. Whether your basement ceiling is a low height or a standard height, adding extra paneling or a coat of paint can make a world of difference to the overall feel of the room and can even add a feeling of spaciousness to a low-ceiling basement.
No matter your desired use for this extra space, we've put together this list of 10 simple basement ceiling ideas for both standard and low ceiling heights to help you with the revamp.

The 10 Basement Ceiling Ideas for Standard & Low Heights
1.

Drywall
Drywall is probably one of the simplest ceiling ideas for a standard or low-height basement. It creates a smooth finish that you can easily finish off with the paint of your choice, and combined with simple lighting, it will give a modern, stylish feel to your basement. Drywall is easily damaged by moisture, so be sure you have no leaks before setting it up.
---
2.

Corrugated Metal
Corrugated metal is inexpensive and easy to install. You can purchase it brand new for a sleek and modern feel or find second-hand pieces from an old barn for a unique rustic look. The great part about corrugated metal is that it is highly reflective, especially new pieces, so with the right lighting, you can make even a low-ceiling basement have a nice, roomy feel.
---
3.

Beadboard
When it comes to installing ceilings, beadboard is about as simple as it gets, so it is a great option if you are a DIY novice. Tongue-in-groove boards are the simplest, as they come in small boards that easily slide together, but you can also buy sheets of beadboard to cover large areas quickly. Once installed, you can add a coat of your choice of paint for a modern-looking basement ceiling.
---
4.

Painted Beams & Pipes
If you are looking for cheap basement ceiling ideas, simply grab a few cans of spray paint for a modern coffee shop feel! Simply coating exposed beams, ducts, and pipes in a coat of paint can transform the feel of an exposed ceiling and give a unique aesthetic to your basement space. You can also try leaving wood beams or metal ducts unpainted to add an interesting contrast. Be sure to give all the pipes a thorough clean before painting, and be careful of exposed wiring: You may want to cover any electric wiring with paneling before painting.
---
5.

Wood Paneling
Give your basement ceiling the look of a sleek, modern, wooden floor with sanded and varnished wood paneling. This ceiling option provides a great wooden look and feel without the work of installing individual wooden planks. There are also plenty of different design and finish styles to suit the unique look that you want for your extra basement space, and it is relatively inexpensive and easy to install.
---
6.

Wooden Planks
Wooden planks are an inexpensive, great-looking option for a basement ceiling. You can purchase specially made tongue-in-groove planks for easy installation or buy individual pieces of lumber for a cheaper option. If you really want to save cash, using old pallets will take more time and effort, but you can usually find them for free!
---
7.

Painted Wooden Planks
If you decide to go with wooden planks for your basement ceiling and don't like the wood look or don't want to do too much sanding or varnishing, simply painting the wood boards the color of your choice is a simple and effective option. Again, pallets are a great option if you're on a budget, and since you'll be painting it, you don't need to worry about the appearance of the wood itself!
---
8.

Drop Ceiling Tiles
While drop tiles are not great for low basement ceilings, if you have the space, they are a great way to make your basement space feel cozier. They are easy to install, and the best part is that if one tile gets broken or water damaged, you can simply replace the individual tile, saving you the time and money of replacing an entire panel.
---
9.

PVC Tiles
PVC tiles are a great option because they are water and mold resistant, lightweight, and extremely durable, and they'll make your basement look great! They come in a massive variety of patterns and colors, and there are even options that mimic wood or tin tiles. They can vary widely in cost, depending on the design you choose, but their ease of installation and great feel is worth the extra dollars.
---
10.

Tin Tiles
If you are looking for a truly unique feel and look for your basement space, molded tin tiles are a great option. These tiles come in a ton of different intricate patterns and can create a classy feel in the basement space. This is a pricier option than the others on this list, but the result is definitely worth it, and they are lightweight and easy to install.

---
Featured Image Credit: Dimaris, Shutterstock