10 Most Affordable Cities in Florida (2023 Update)
Florida is a beautiful state brimming with things to do. It has amusement parks, pristine beaches, tropical parks, premier shopping, and tons of hiking. All of these great things have made Florida an appealing place to live. Housing costs in Florida have exploded, and the population is slated to continue to grow for the foreseeable future. These factors have made some communities in Florida more expensive than ever before. What cities in Florida are still affordable? What are the most affordable cities in Florida?
This list will highlight some great areas to live in that are affordable. Each of these cities has its charms and its quirks. Here are the ten most affordable cities in Florida this year.

The 10 Most Affordable Cities in Florida
1.

Jacksonville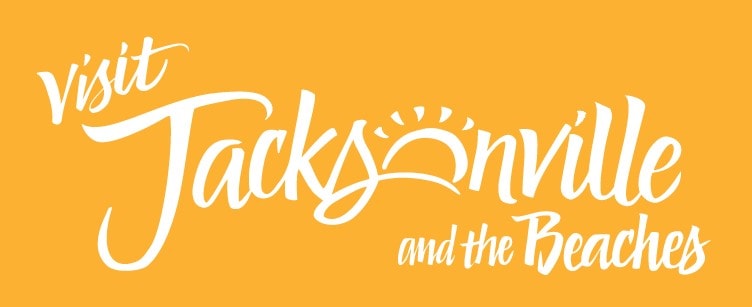 | | |
| --- | --- |
| Population: | 950,000 |
| Median Income: | $31,000 |
| Average Home Value: | $300,000 |
Jacksonville remains the largest city in Florida in terms of area and population. Jacksonville is also the most affordable large city in Florida. Duval County is markedly cheaper than similar cities such as Miami, Tampa, and Orlando. Despite its size and its history, Jacksonville always seems to live in the shadow of its more famous neighbors. The housing and cost of living in Jacksonville have remained extremely low, especially compared to other similarly sized cities. Jacksonville has all of the amenities that other large cities have, including a beach, bar scene, professional sports team, concert venues, museums, a world-class zoo, plenty of golf, and proximity to places such as Saint Augustine and Savannah, Georgia. All of that comes in at an extremely affordable price.
Many affordable cities that have low costs of living are small towns stuck in rural areas. That kind of lifestyle is not for everyone. If you are looking for a sizable city to live in that won't completely break the bank, Jacksonville should be near the top of your list and is the best option in Florida.
---
2.

Cape Coral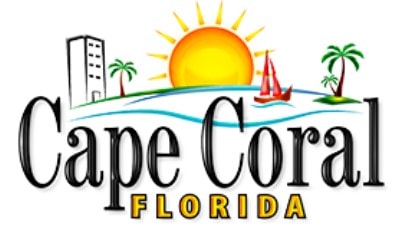 | | |
| --- | --- |
| Population: | 190,000 |
| Median Income: | $30,500 |
| Average Home Value: | $425,000 |
Cape Coral is one of the most affordable cities on Florida's west coast. It is located next door to Fort Myers, which is an affordable city in its own right, and nestled right along the coastline. It is close to plenty of beaches and cute small towns that litter the area between itself and Sarasota to the north. Recently, Cape Coral's home values skyrocketed, but they are still some of the lowest in this region. Cape Coral has amazing beaches and is located between Naples and Tampa. It is a fairly short ride from here to the Miami-Fort Lauderdale area as well.
The cost of living in Cape Coral is just 4% above the national average, which is a bargain for the location. Cape Coral has warm weather year-round, as well as access to some of the best beaches on the planet. Plenty of people would love to pay a 4% upcharge to experience that kind of living. Florida is also great because it does not have any state income tax, which helps keep the cost of living in beautiful areas like this on par with the rest of the United States.
---
3.

Gainesville

| | |
| --- | --- |
| Population: | 140,000 |
| Median Income: | $21,000 |
| Average Home Value: | $290,000 |
Gainesville routinely ranks as one of the best college towns in America and the best college town in Florida. This small city located along I-75 is home to the University of Florida. The university attracts thousands of students each semester and hundreds of professors, teachers, and administrators to go along with it. This large population of transient people with little money to their name has helped keep costs in Gainesville low for decades. Not everyone wants to live in a college town, but if you decide to give it a shot, there are some benefits.
First, housing and food costs in Gainesville are extremely low compared to the average city. Home values remain under $300,000, and rental costs are also much lower than in places like Orlando or Tampa. Second, summers are very lowkey, with much of the city's non-permanent population gone for two amazing months. You also get access to a large number of unique restaurants and famous bars to whet your whistle at. Gainesville is located a short drive from Orlando, Tampa, and Jacksonville, meaning getting out of town is fairly easy. Gainesville and nearby Alachua have continued to develop over the past decade and are getting more upgraded infrastructure, shopping, restaurants, and things to do. So far, the costs have yet to catch up fully.
---
4.

Titusville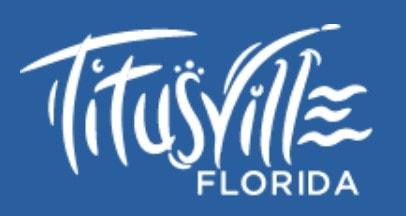 | | |
| --- | --- |
| Population: | 49,000 |
| Median Income: | $26,350 |
| Average Home Value: | $280,000 |
Titusville is a medium-sized town that anchors Florida's Space Coast. Titusville is the location of numerous services that support nearby Cape Canaveral. NASA's iconic base is not just a source of tourism; it also generates numerous jobs. Titusville is also just minutes from some of the most popular beaches in the area. It is a short hop to Orlando and has easy access to I-95, which can get you to Jacksonville or Miami in a few hours. With numerous jobs, nearby beaches, mild tourism draw, and proximity to some other great places, it is amazing that the city has home prices that are still below $300,000. You can even find homes close to or on the Indian River for less than $200,000.
Titusville is an interesting place that remains extremely affordable in a Florida market that continues to skyrocket. You get some of the best aspects of Florida living, including nice weather, proximity to the beach, waterfront property, and great amenities for a very reasonable cost. Bonus if you like NASA, SpaceX, or space exploration since you will be just minutes away from the Kennedy Space Center.
---
5.

Lakeland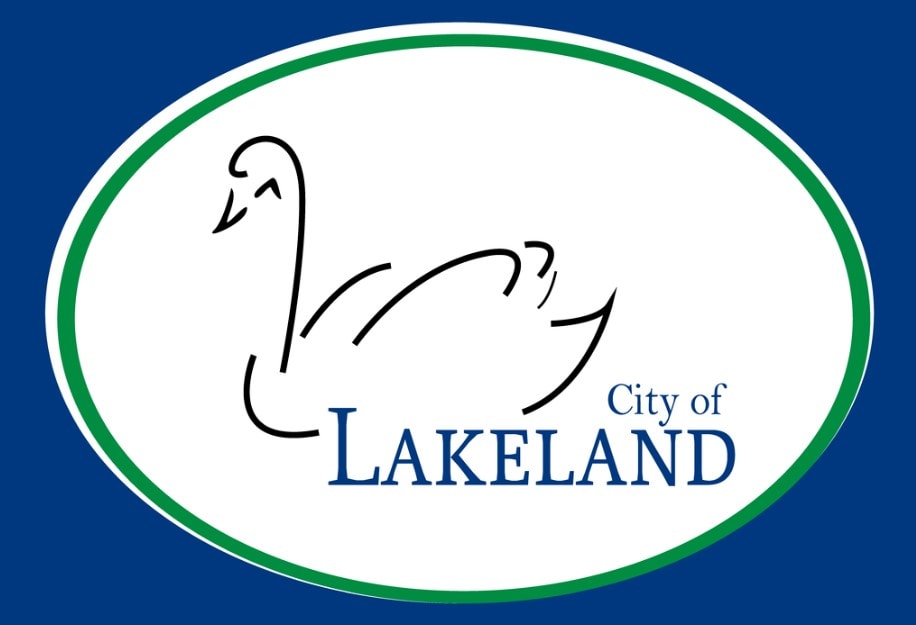 | | |
| --- | --- |
| Population: | 110,000 |
| Median Income: | $27,300 |
| Average Home Value: | $310,000 |
As nearby Tampa has grown, it has dragged Lakeland along with it. Lakeland is the largest city in Polk County, and it continues to grow. Lakeland has developed into a large commuter hub for people looking to drive into Tampa or Orlando without paying the sky-high prices that come along with living in those areas. The price of a home in Lakeland is $100,000 cheaper than in Tampa or Orlando. Orlando's average home cost is $390,000, and the average listing in Tampa has soared to $425,000. That makes Lakeland one of the most affordable cities in the area.
Lakeland has its own unique downtown area replete with a large lake and famous swans. It also has a suburban shopping area with all of the restaurants and stores you could want. It is located on I-4 with an easy jaunt into Tampa to the west or Orlando to the east, including theme parks like Disney. Lakeland is also close to lesser-known attractions like Dinosaur Land and Lego Land.
The suburban growth in and around Lakeland, coupled with its affordable housing, proximity to nearby urban centers, and highway access, makes it one of the best and most affordable cities in Florida to live in.
---
6.

Homosassa Springs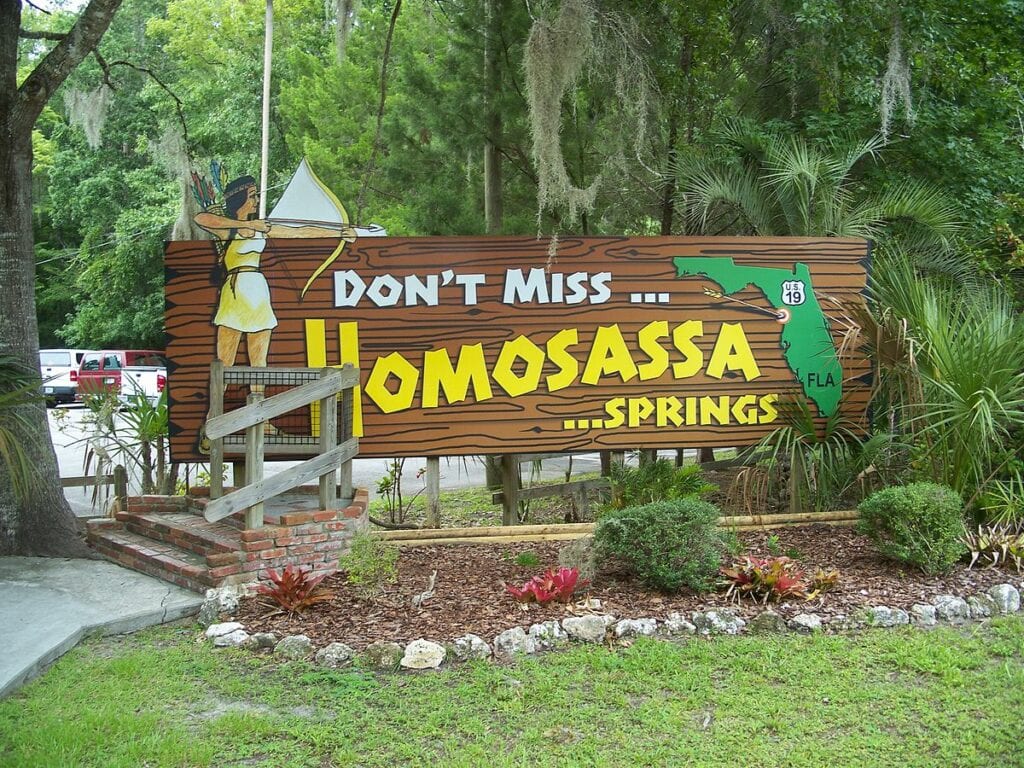 | | |
| --- | --- |
| Population: | 14,500 |
| Median Income: | $21,700 |
| Average Home Value: | $300,000 |
Homosassa (Home-UH-Sass-UH) Springs is a growing community located in Citrus County. This entire area has been slowly growing, expanding, and modernizing in recent years, giving it some incredible value. Homosassa Springs is located between Lecanto, Crystal River, and Homosassa. Local prices are still very low. Housing is affordable. The community is small and quaint. There are a series of ongoing projects in the area that are adding additional highways, road extensions, and planned communities, so the prices are only going to start going up from here. As of now, Homosassa Springs is a quiet slice of Old Florida that is still very accessible and affordable for the average family.
This region is known as the Nature Coast, and for good reason. If you like outdoor activities, this would be the perfect place for you. There are some of the world's clearest rivers nearby that are perfect for boating, swimming, or tubing. There is abundant hiking. World-class fishing at nearby Ozello and plenty of niche places to camp. This area of Florida is not as crowded as much of the state, so you can really get out into nature in mere minutes.
---
7.

Kissimmee

| | |
| --- | --- |
| Population: | 72,500 |
| Median Income: | $22,000 |
| Average Home Value: | $350,000 |
Theme parks like Disney World and Universal Studios Orlando are some of the most recognizable places in the United States and some of the biggest draws. If you have ever wanted to live in close proximity to Disney World, now is your chance. Kissimmee is just minutes away from Disney's property in southern Orlando. The city is not as well-known as Orlando, but it features all of the same amenities and has managed to remain relatively affordable. For example, the average home price in Orlando is nearly $400,000, which is 15% higher than in Kissimmee.
Kissimmee has its own city center and its own culture while being just a stone's throw from Orlando's best attractions. It is just 20 minutes from Kissimmee to Disney World, 30 minutes to Universal Studios, and 25 minutes to the Mall at Millenia. Kissimmee is the perfect place for people who like to spend time in Orlando but have no desire to actually live there.
---
8.

Lake City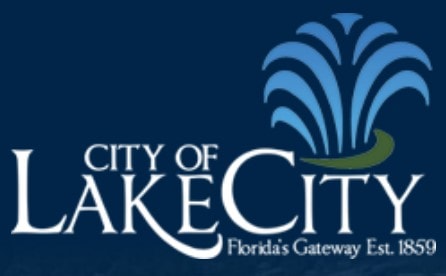 | | |
| --- | --- |
| Population: | 12,000 |
| Median Income: | $26,000 |
| Average Home Value: | $235,000 |
Lake City is an up-and-coming community located at the crossroads of Interstate 10 and Interstate 75. Previously, this small town was little more than a stop along the highway, but now people are starting to build here in earnest. The city is still in a largely rural and undeveloped area that offers affordable housing and cheap land. The average home values are just $235,000, which are some of the lowest in the state.
Lake City is just an hour from Jacksonville, which has a beach and a fantastic zoo. It is an hour from Valdosta, Georgia, which is home to Wild Adventures amusement park. Lake City is also just an hour from Gainesville, which is home to the University of Florida and plenty of eclectic shopping and dining. There are also plenty of parks, lakes, rivers, and springs in the surrounding area for those who like spending time outdoors. The amenities in Lake City are not as robust as some other cities, but it does offer plenty to do in an hour's radius and an extremely affordable cost of living.
---
9.

Fort Walton Beach

| | |
| --- | --- |
| Population: | 22,000 |
| Median Income: | $28,200 |
| Average Home Value: | $360,000 |
Have you ever wanted to live on the beach but were worried you couldn't afford it? Fort Walton Beach is a great beach town located outside of Pensacola in Florida's western Panhandle. The average home value is still well below $400,000. There are often plenty of homes for sale for less than $300,000 that are just minutes from the beach or located on the water themselves. This is the place you want to consider if you are looking for waterfront living on a budget.
The cost of living in Fort Walton Beach is also extremely low. The city ranks 110 out of 125 eligible cities in the state of Florida. That means that gas, groceries, and amenities are also blessedly cheap in this area. The result is a quaint beach town that is safe, out of the way, and still very affordable.
Just be wary of hurricanes. The Florida Panhandle is known to get hit by hurricanes every few years, which is one of the reasons this stretch of coast is not as heavily developed as some others in the state.
---
10.

Mount Dora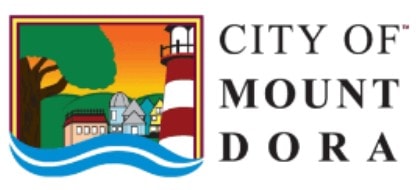 | | |
| --- | --- |
| Population: | 14,200 |
| Median Income: | $30,300 |
| Average Home Value: | $380,000 |
Mount Dora is an adorable town outside of Orlando. It is nestled in the state's lake country and is situated on the banks of Lake Dora. The city draws tourists, locals, and artists from nearby areas to come and enjoy a morning of eating, a day of shopping, or a night of drinking. There are galleries, shops, restaurants, bars, and historical places all around town. Mount Dora is just a short 45-minute drive into the heart of Orlando and an hour's drive to nearby Daytona Beach.
As of now, the housing in Mount Dora is still comparatively affordable. There are plenty of houses on the market available for less than $300,000, and the average home value is just $380,000. That is a steal considering the number of things to do in and around Mount Dora. This is the perfect small town for someone looking to get away from the bustle but still be nearby.

Subjective vs. Objective Affordability
Affordability is rarely objective. What is affordable to Elon Musk is not necessarily affordable to the average middle-class family. Similarly, what is affordable to one family might not be affordable to another. Keeping that in mind, this list tries to remain as objective as possible in making decisions about cost. Other lists have cities such as Dunedin listed on them. Dunedin is affordable compared to other beach towns in the area but is not necessarily affordable to the regular person. It would be hard to justify Dunedin as affordable on its own without comparing it to something else. This list focuses on cities that nearly anyone could afford to live in. Still, you might find numbers on this list that do not look or feel affordable to you personally.
Cost vs Amenities
Another thing to consider is the cost of living versus amenities. There are some very cheap places to live in the United States, but some of them are tiny towns in remote farming communities that are hours from anything resembling civilization. Few people want to live in places like that, which is why cities are so full. It would be easy to point to a place like Alva or Arcadia and say, "Live there, it is extremely cheap," but there are few amenities in places like those.
This list strives to list places that have a decent number of amenities or are in close proximity to neat places while still retaining a high level of affordability. Places like Mount Dora, Lake City, and Lakeland have plenty of amenities of their own but are also close to some of Florida's more recognizable places, and that is worth a lot.

Conclusion
Florida has gotten more expensive in recent years but there are still plenty of great places to live that are quite affordable. From out-of-the-way beach towns to growing communities in the state's interior and large cities with plenty to do, there are affordable communities throughout the state that nearly anyone can afford to live in. You just need to choose if you want to be close to the beach, close to shopping, or off the beaten path.
---
Featured Image Credit: David Mark, Pixabay