8 Most Anxious Cities in the U.S. (2023 Update)
Stressors seem to be bombarding us from every angle, whether social, political, or economic.
According to the American Psychological Association, current concerns like inflation, supply chains, and the war in Ukraine are causing significant stress in at least 4 out of 5 Americans. With so much unrest, it's almost easy to forget about the backdrop of COVID, which has led to a 25% increase in anxiety worldwide by itself.
Anxiety is almost impossible to escape. While everyone might experience it to some degree, certain cities across the country feel more pressure than others. If you're trying to reduce your nerves and improve your mental health, steer clear of these eight most anxious cities in the United States.

The 8 Most Anxious Cities in the United States
1.

Cleveland, OH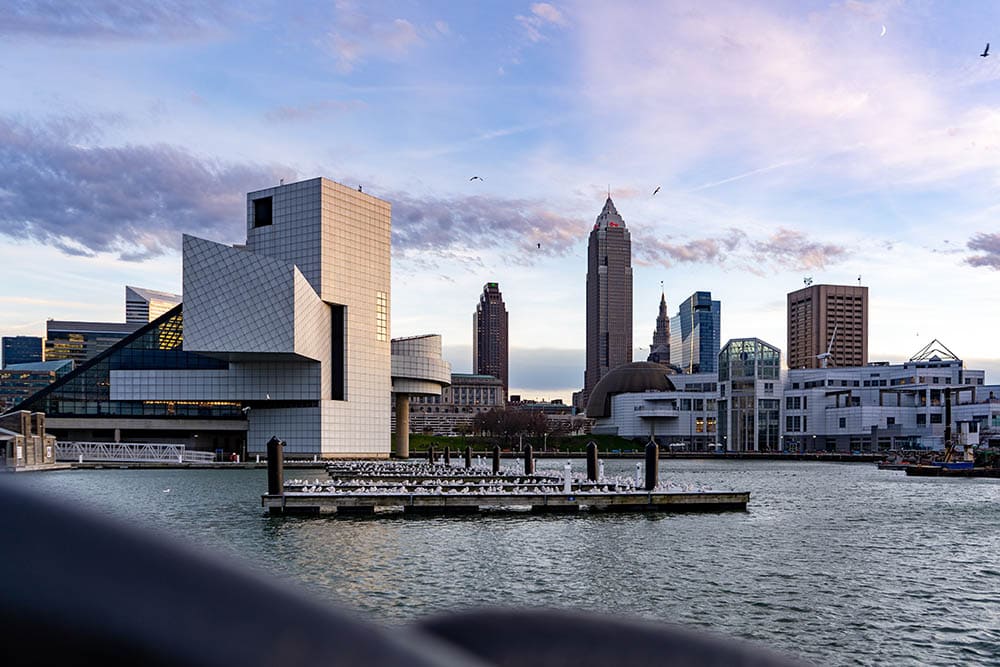 | | |
| --- | --- |
| Unemployment Rate: | 5.2% |
| Poverty Rate: | 32% |
Cleveland consistently ranks as one of the most anxious cities in the country. WalletHub's annual roundup of most-stressed urban areas has had Cleveland in its top five for several years. It took the number one spot for the past three years. In 2022, the city ranked the highest in financial stress and second in family and health stress.
Money woes are a challenge to overcome in Cleveland. With a declining population and few economic high points, save for the Cleveland Clinic and the local healthcare industry, it isn't a draw for businesses.
Cleveland's unemployment numbers are among the highest in the nation, and it often takes the top spot with rates eclipsing 6%. The city consistently has one of the highest poverty rates, even earning the unfortunate distinction as the country's poorest city in 2020.
---
2.

Detroit, MI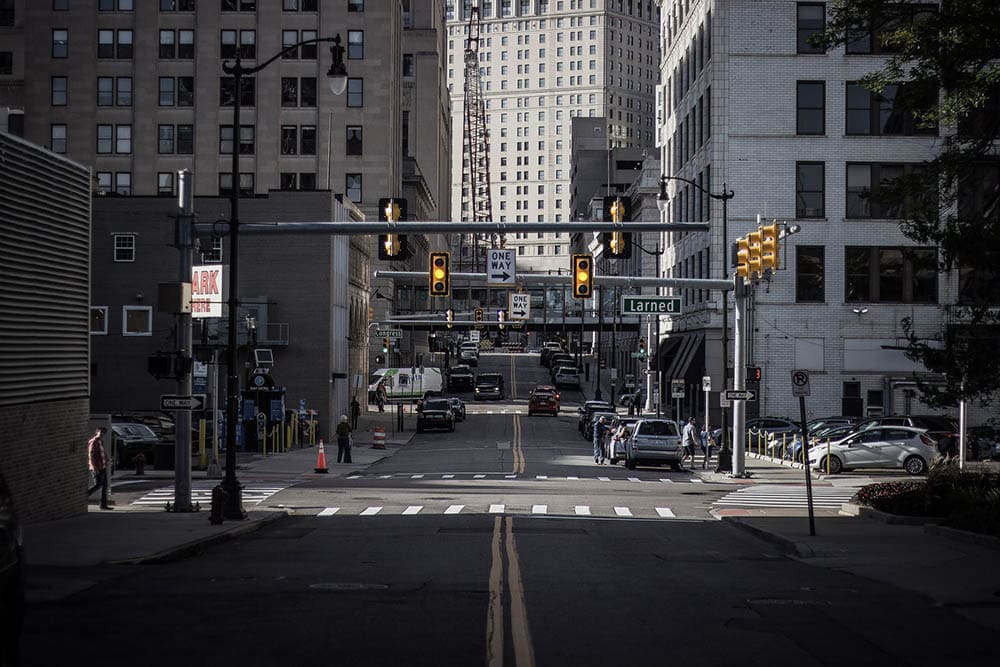 | | |
| --- | --- |
| Unemployment Rate: | 3.5% |
| Poverty Rate: | 33.2% |
Often sitting around the 40% mark, Detroit's sky-high poverty rate leads the country, hinting at a populace with plenty of financial anxiety. WalletHub's 2022 review showed the Motor City has the second-highest financial stress in the nation.
Poor job opportunities and high poverty contribute to Detroit being dubbed by some metrics as America's most dangerous city. It leads all cities in health and safety stress in WalletHub's survey. But despite still being roughly three times higher than the national average, Detroit's poverty rate has improved. Poverty percentages have decreased every year since 2015, when it posted a rate of over 40%.
---
3.

Baltimore, MD
| | |
| --- | --- |
| Unemployment Rate: | 4.1 |
| Poverty Rate: | 20.0% |
Baltimore bears a history of segregation, corruption, and violence, yet interestingly, WalletHub's survey places it high on the list of most stressful cities because of work and family stress. Nevertheless, it's hard to blame anxiety in Baltimore on anything other than increasing crime and crumbling communities.
The city's ranking hasn't improved over the last several years. WalletHub had previously placed Baltimore at number six but moved it into fourth for the previous two years.
---
4.

Philadelphia, PA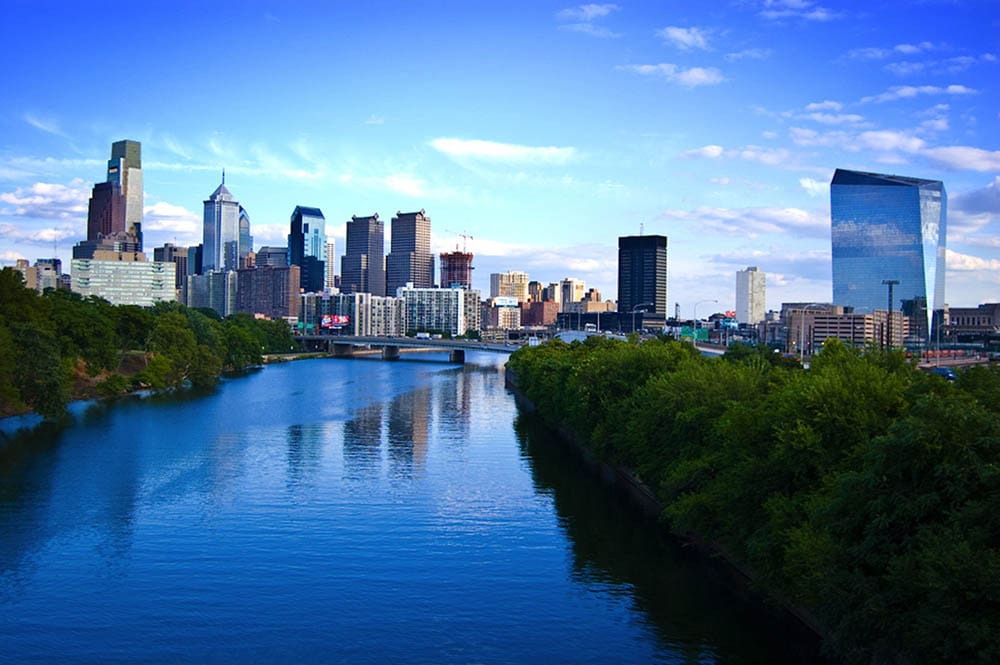 | | |
| --- | --- |
| Unemployment Rate: | 6.2 |
| Poverty Rate: | 23.1% |
Philadelphia is a common feature in the few annual studies on anxiety among American populations. The U.S. Census Bureau's Household Pulse Survey retrieves feedback from respondents across states and major metro areas to quantify aspects of their experience, including anxiety levels.
The survey refreshes data every 2 weeks, and while there are random and likely misleading spikes and dips, Philadelphia remains a relatively anxious city. A recent set of results from July 27 to August 8 revealed that over 53% of respondents felt anxiety for at least a few days over the two weeks.
WalletHub's findings also support a stressed-out Philadelphia population. It ranked as the fifth most stressed city, ranking second in employment-related stress and eighth in family stress. Considering the 6.2% unemployment rate and poverty affecting nearly a quarter of the city, it's easy to see why Philadelphians are so anxious about work.
---
5.

Birmingham, AL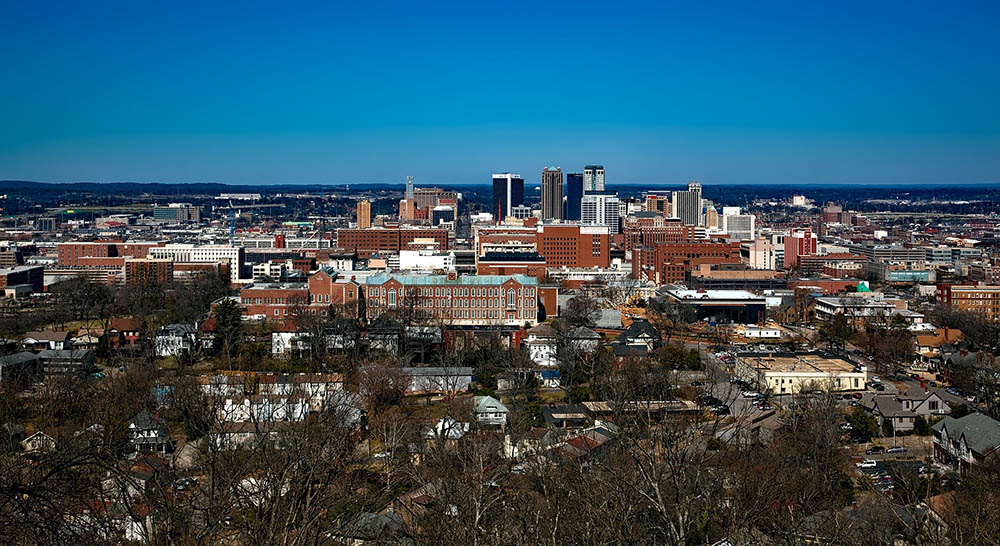 | | |
| --- | --- |
| Unemployment Rate: | 2.8 |
| Poverty Rate: | 24.7% |
Birmingham, a city of roughly 200,000 stressed-out residents, is a regular presence in WalletHub's list of top ten most anxious cities. It ranked as having the fourth-highest family stress, and a high poverty rate doesn't paint a pretty economic picture.
Fortunately, Birmingham may be on an upward trend. Despite a decrease in population from 2010 to 2020, poverty is also falling. Rates have lowered to 24.7% in 2022 from 31% in 2014. With the decline in poverty also comes less stress, and fifth place in 2022 is much better than the third place finish it took two years prior. If the trend continues, we may eventually no longer consider Birmingham one of the most anxious cities in the U.S.
---
6.

New Orleans, LA
| | |
| --- | --- |
| Unemployment Rate: | 5.0 |
| Poverty Rate: | 23.0% |
While it's another high-crime city, there's more to be anxious about than getting mugged in New Orleans. Katrina hit the city hard in 2005, and the weather is an ongoing concern and source of anxiety. Climate concerns create a stress-inducing mix with a poverty rate two times higher than the national average, as many can feel stranded and without options.
Struggles across several financial measures put New Orleans among the most stressed cities. It has been on WalletHub's top ten list for three straight years. The city took fourth place in 2021 and seventh in 2022, riding its position as the eighth most financially stressful city.
A 2022 study from SmartAsset supports WalletHub's assessment. The online financial planning and investment brand ranked New Orleans as the second most financially stressed city in America, putting it behind Augusta, GA and above Birmingham, AL. Among the top ten, it had the highest percentage of residents struggling to afford housing (23.62%) and adults experiencing food scarcity (19%).
---
7.

Memphis, TN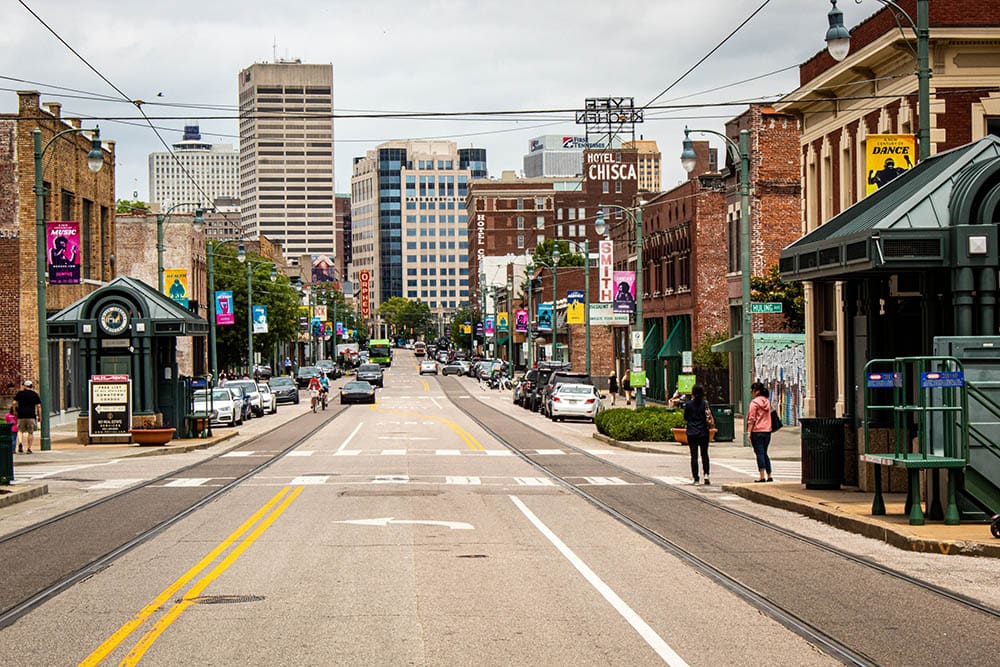 | | |
| --- | --- |
| Unemployment Rate: | 5.4 |
| Poverty Rate: | 24.6% |
Memphis is relatively new to WalletHub's list of most stressed cities, but it's been climbing the ranks since it landed at number 10 in 2021. In 2022, Memphis was the sixth most stressed city on their list, thanks to the seventh worst health and safety stress. Meanwhile, the high poverty, unemployment rates, and housing affordability issues let it squeak onto SmartAsset's top ten list.
---
8.

St. Louis, MO
| | |
| --- | --- |
| Unemployment Rate: | 3.2 |
| Poverty Rate: | 20.4% |
St. Louis is arguably the most violent city in America, boasting the highest crime cost per capita. While safety stress is relatively high, money is causing the most anxiety in the city. The city has lingered around the 8–10 spots on WalletHub's list of most stressed cities for 3 of the last 4 years, earning the ninth spot due to having the third-worst financial stress among U.S. cities.

How to Manage Anxiety
You don't have to live in one of these eight cities to feel anxiety. Everyone has reason to stress these days, and it's crucial to know your mental health and your efforts to manage it.
Start today by trying these techniques to lead a more relaxed life:
Maintain a healthy lifestyle: Daily exercise and at least 150 minutes of activity each week will improve your mental well-being
Eat better: Maintain a balanced diet while avoiding stress-inducing products like caffeine, alcohol, or processed foods
Slow your breathing: Regulate breathing during bouts of anxiety by inhaling deep into your belly for 3 seconds and slowly exhaling through pursed lips
Connect with other anxiety sufferers: Join online groups to share experiences and strategies for handling anxiety
Keep a diary: Track your most anxious moments to understand patterns of anxiety and manage their influence
Take to time to stress: Schedule 10–15 minutes each day to devote to your anxious thoughts to keep them from affecting the rest of your day
When left untreated, anxiety can create further mental distress by clouding judgment and causing poor decision-making. You may eventually experience depression and worsening physical symptoms such as chest pain, muscle tremors, and irregular bowel movements. Reach out to your doctor if anxiety is disrupting your daily life for therapist referrals or information on medications.

Conclusion
There's plenty for individuals to worry about these days, but anxiety is a way of life in some communities. High crime, poverty, and various socio-economic issues plaguing cities like Detroit and Cleveland create seemingly insurmountable conditions for many residents. But as the world continues to navigate the fallout from COVID, there's hope that at least some relief may be on the horizon.
---
Featured Image Credit: Emily Finch, Unsplash