10 Most Dangerous Cities in Alabama (2023)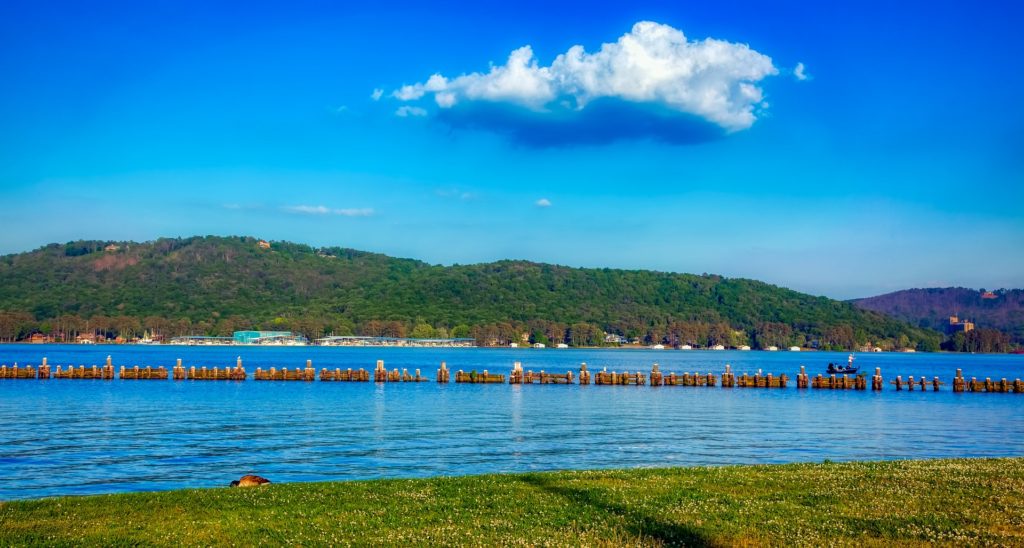 Note: This article's statistics come from third-party sources and do not represent the opinions of this website.
Known in the US and beyond as "Heart of Dixie", Alabama is one of the finest American states, with a diverse southern culture, big love for the game of football, and a predominantly conservative population. The geography is quite eclectic as well, with grandiose mountains, dense forests, and marvelous fauna. Home to five million folks, it's got a very welcoming climate and attitude, along with a unique lifestyle.
Unfortunately, crime is a big issue in Alabama and has been for many decades. It is the 14th-most dangerous US state, with a violent crime rate of 453 per 100K people, and 471 murders reported in 2020. The poverty rate is quite high as well (15.5% in 2022, 7th-highest in the United States). The low wages, high unemployment rates, and failing government incentives are some of the major reasons for the alarmingly high crime rate.
In this post, we'll go over the 10 most dangerous cities to avoid in Alabama. While these aren't the worst places in the country, they are indeed quite dangerous, and you should be extra vigilant when visiting. Keep reading to learn more about each town, why the crime rate is going up, and how to protect yourself against violent and property crime.
The 10 Most Dangerous Cities in Alabama: A Quick Look
1.

Bessemer, AL
Population: 27,000
Average median income: $32,301
Murder rate: 10.0 per 100K people
Violent crime rate: 21 per 1K people
Property crime rate: 120 per 1K people
Located in Jefferson County, Bessemer is home to 27K people. The average household income is pretty low (only 32K US dollars), while the poverty rate is very high (25.8% compared to the national average of 12.3%). The most dangerous city in Alabama has 21/1K violent and 120/1K property crime rates. The VC rate is almost six times higher than elsewhere in Alabama. The murder rate is relatively low, but still significantly higher than the US average (10/100K vs. 5/100K). Night movements around the city are permitted, but it can still be pretty dangerous, especially for women.
Right now, the total crime rate in Bessemer is 41 higher than the Alabama average, and sadly, over the last couple of years, the situation has only become worse. Real estate prices are actually 34% lower, but that's because very few people want to buy a house in the most dangerous city in the Yellowhammer State.
---
2.

Fairfield, AL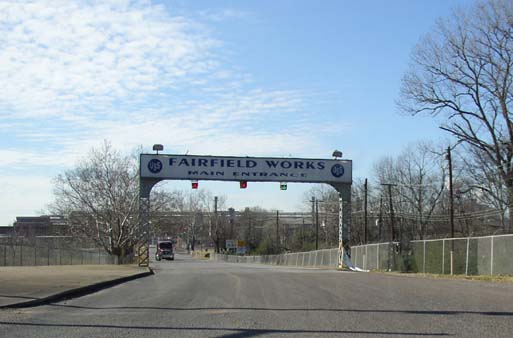 Population: 10,600
Average median income: $40,652
Murder rate: 47.3/100K people
Violent crime rate: 13/1K people
Property crime rate: 120/1K people
Fairfield is another Jefferson Country city with an above-average crime rate. While the median household income is slightly higher ($40K), the murder rate is alarming: 47.3/100K, with eight murders reported in 2021. Initially, the town was established by the Coal, Iron, and Railroad Company for its workers, and it used to be a prosperous community. Sadly, today, it has a VC rate of 13 and a PC rate of 120 (yes, just like Bessemer). You have a 1 in 12 chance of being a victim of property crime over there. In 2020, Fairfield was the most dangerous city in the Cotton State.
Today, it has the third-highest crime rate in the entire state. In the last decade, the city's population has decreased from 11.1K to 10.6K, which speaks volumes about how unsafe it is. The poverty rate is pretty bad as well (23.3%), and again, the dynamic is predominantly negative.
---
3.

Anniston, AL
Population: 21,500
Average median income: $36,000
Murder rate: 32.4/100K people
Violent crime rate: 21/1K people
Property crime rate: 107/1K people
Despite the efforts of Calhoun County and the city of Anniston to attract young specialists, tourists, and businesses, this is still one of the least safe cities in Alabama. The PC rates are lower compared to the #1 and #2 spots, but quite unsettling nevertheless. The VC rate, in turn, is almost as bad as in Bessemer. Anniston used to be two positions lower on the list in 2019; unfortunately, crime has gone up since then. The murder rate is much higher than the national average, surpassing it by a whopping 300%; it's the third highest in the state, actually. The burglary and theft rates are another major concern (646 and 1131 incidents reported in 2020, respectively).
Anniston is a fairly beautiful and well-developed city, but the all-time high crime rates are forcing more and more people to leave their homes and move somewhere safer. For women, the second-highest rape rate is an even bigger problem.
---
4.

Lanett, AL
Population: 6,200
Average median income: $34,363
Murder rate: 0.0/100K people
Violent crime rate: 16/1K people
Property crime rate: 87/1K people
Next up, we've got Lanett—one of the oldest cities in Alabama, located in the east-central region. And it's one of the three cities on today's list with a non-murder rate. The VC and PC rates are still high, though (16 and 87). Last year, there were 1,400 violent and 7,800 property crimes registered. As for the robbery rate, it's twice higher than the state average. Rape and assault also exist at a disturbing rate.
Lanett is home to 6.2K people, and in recent years, the population has been in steady decline. According to the locals, the east side is more dangerous than the rest of the city, which is why most folks don't really go there. Lanett is home to more than 300 gang members, and the officials highly recommend avoiding any contact with them. The roads, buildings, and parks could also use an overhaul.
---
5.

Selma, AL
Population: 20,000
Average median income: $27,000
Murder rate: 7.0/100K people
Violent crime rate: 13/1K people
Property crime rate: 86/1K people
Arguably, the worst thing about Selma is the scanty household income of $27K, which is 30% less than the Alabama average. That makes it one of the poorest cities—not only in the state, but in the entire country. About 80% of the population is African American, and the locals are struggling with a high unemployment rate (9.4% vs. the national average of 6.0%). On top of that, the VC rate (third highest) and the murder rate (fourth-highest) make the city quite unwelcoming. Add an outrageous poverty rate (30% of the population is poor), and you'll see why Selma is on the list.
However, Selma is still popular as a tourist destination. Known as the Queen City, Selma used to be at the forefront of the civil rights movement in the '60s. Founded back in 1820, it has a highly comfortable, enjoyable climate and beautiful sights.
---
6.

Guntersville, AL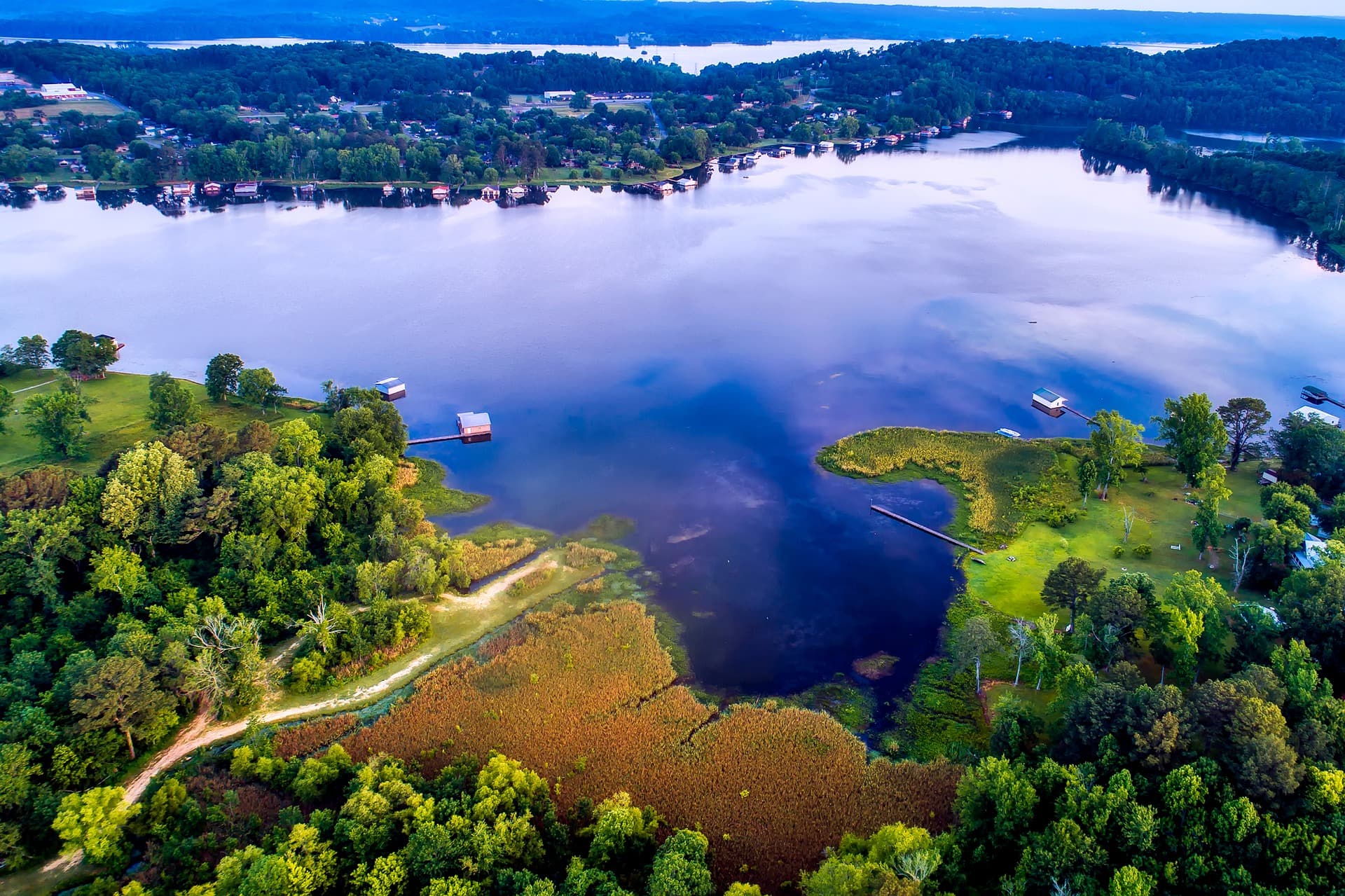 Population: 8,000
Average median income: $45,198
Murder rate: 23.6/100K people
Violent crime rate: 5/1K people
Property crime rate: 92/1K people
Guntersville has the lowest violent crime rate on the list (5/1K people), and while the murder rate is pretty high (23.6/100K), only two incidents were reported last year. Theft and burglary aren't a very big problem either. What's really bothering people that live there is, of course, the property crime rate, which is at 92/1K. In 2021, 550 cases were registered, and that's quite a lot for a town with 8,000 citizens. The PC rate is 232% higher than the national average, and, unfortunately, the locals haven't seen any significant improvements over the last decade or so.
The average income is, well, average, and puts Guntersville right in the middle by Alabama's standards. Home to the state's largest lake (also called Guntersville, by the way), it's still a big magnet for the fans of fishing not only from the US, but also across the globe.
---
7.

Gadsden, AL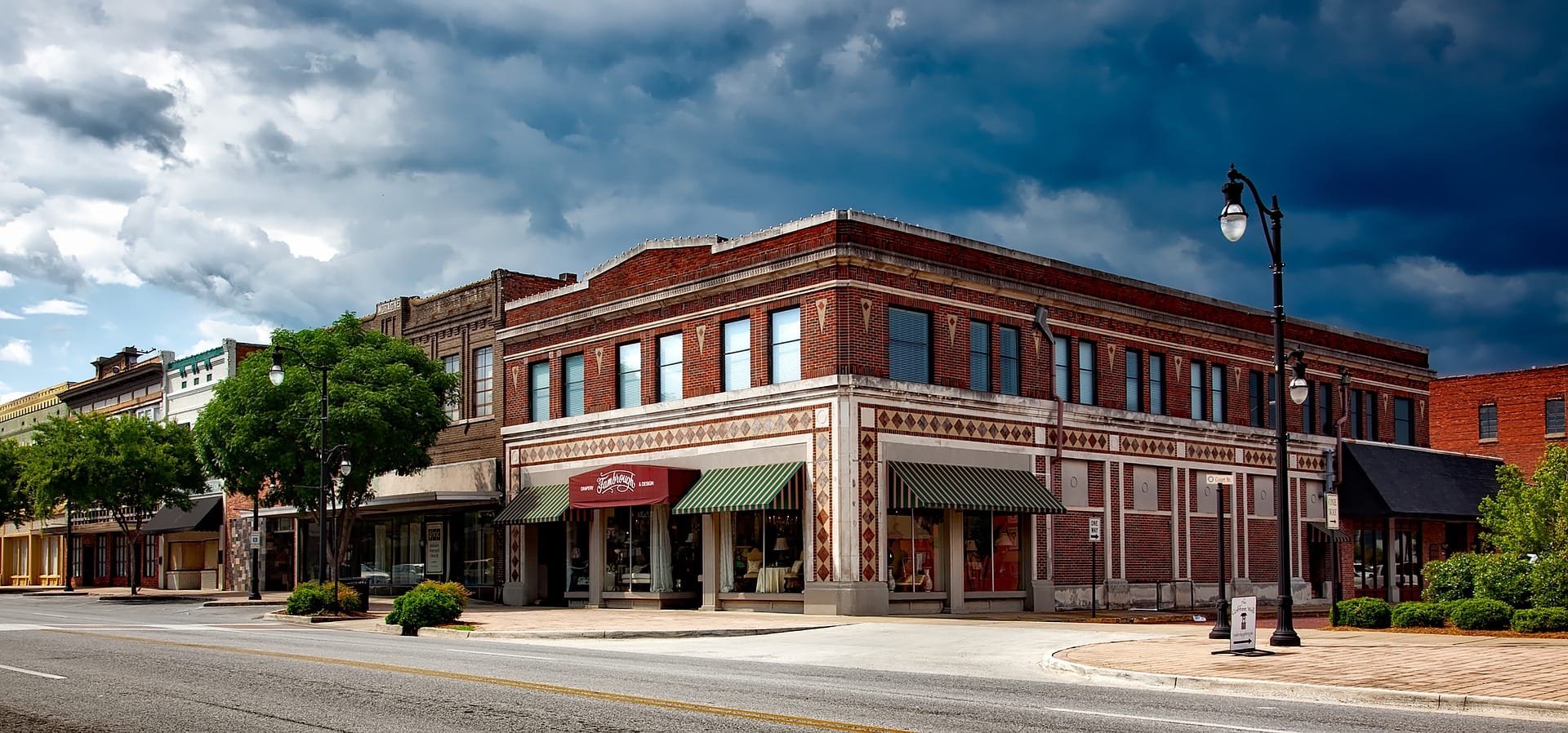 Population: 35,200
Average median income: $32,642
Murder rate: 8.5/100K people
Violent crime rate: 10/1K people
Property crime rate: 81/1K people
With a population of 35K people, a relatively low murder rate (8.5 and only three incidents in 12 months), and a strong industrial heritage, Gadsden is not the worst city to be in. It's quite beautiful and has lots of parks, festivals, and attractions. For big-city folks, it's a bit boring, and the median income is not particularly impressive (32.6K). What you should worry about is the property crime rate: it is 2.5 times higher than the US average. Last year, 2500 PC incidents were reported there, which makes it the fifth most dangerous Alabama city in that regard. Reports also show 372 violent crimes, which is partially why one out of five homes over there is empty. Theft is another issue, with almost 2K cases reported in the town. On the bright side, this year, Gadsden dropped from the #3 spot to #7, showing improvement.
---
8.

Arab, AL
Population: 8,000
Average median income: $46,500
Murder rate: 0.0/100K people
Violent crime rate: 6/1K people
Property crime rate: 85/1K people
Established in 1892 and sitting right on top of the Brindlee Mountain, Arab is another small, slow-paced town in the Yellowhammer State. It's got a 0.0 murder rate, though, which already means it's safer than most neighboring cities. Next, the VC rate is almost the same as the national average in the US (6/1K vs. 5/1K). PC can be an issue, however, as it's almost as bad as in Selma and Lanett.
But the average income is higher than you'd expect, and Arab provides several growth opportunities. The wonderful parks, recreation centers, and cultural heritage are the bright side of this beautiful city. Unfortunately, the unemployment rate has gone up over the last couple of years, and approximately 20% of the locals live in poverty.
---
9.

Talladega, AL
Population: 15,000
Average median income: $27,719
Murder rate: 26.1/100K people
Violent crime rate: 7/1K people
Property crime rate: 81/1K people
The average household income in Talladega is almost as tiny as in Selma: it's a bit north of the $27K mark. The VC rate is (relatively) low, but the murder rate and the property crime rates are rather high. This is forcing the locals to constantly look over their shoulders and fortify their homes against thieves (179 burglaries and 556 theft cases were reported last year). More than 25% of the locals live below the national poverty line. Over the last three decades, the population numbers have been steadily going down.
So, Talladega isn't a particularly bright or safe city, and there aren't many work opportunities there. But, if you still decide to move in, make sure to check out the local BBQ restaurant. And if you're a fan of NASCAR racing, you might want to visit the Talladega Speedway. It's located in Lincoln, a bordering city.
---
10.

Jasper, AL
Population: 14,000
Average median income: $49,000
Murder rate: 0.0/100K people
Violent crime rate: 8/1K people
Property crime rate: 80/1K people
Built around a coal mine, Jasper has always been one of those small, self-centered US cities. The current population is 14K, and the average income is ~50K. The good news is—no murder incidents were reported in 2021. Violent crime isn't very high, either, but the PC rate is usually what's stopping people from taking roots in this town.
On the bright side, the school system is great, so keep this in mind if you decide to move in with little kids. Now, despite the high crime rate, folks do open new restaurants, cafes, and spas. The local food is cheap and delicious (especially the produce from the farmer's market), and the locals are friendly and welcoming.

Why Has Crime Worsened in Alabama Over the Past Decade?
The short answer: it's a result of failed government programs. If we compare the number of violent crimes in Alabama back in 2010 and 2020, we'll see a 40% spike (18K cases vs. 25K). The murder statistics are even worse (275 to 475); over the past decade, the number of reported murders in the state has gone up by 70%. The property crime rates, in contrast, have actually plummeted from 168K to 131K (a 23% improvement).
As mentioned, the poverty rates in Alabama are extreme (more than 15% of the population is struggling with finances). Larceny, along with vehicle theft is another thing that bothers most Alabamians. The population has only grown by ~200K since 2010, and that's a very clear example of the shortcomings of the entire system. Yes, people are fleeing the unfortunate cities; this is especially true for the youth.
The incarceration rate has also gone up over recent years. However, that's not having a positive effect on crime. In fact, the local prisons are considered the deadliest in the nation, with the level of violence and homicides exceeding the national average by a landslide. Sadly, when all these statistics come together, they draw a pretty grim picture for Alabama.
How to Stay Safe in Alabama
With the Heart of Dixie being one of the most dangerous American states, it's only natural that people want to protect themselves by buying guns. However, the percentage of adults that own a firearm isn't as high as you might think. In 2021, there were only 194K registered guns in Alabama, which puts it on the 10th spot and well behind Ohio, Arizona, and, of course, Florida and Texas.
And, if you want to buy a gun, the local laws aren't at all strict. Some cities don't even require a thorough background check. Besides, you won't need to procure a permit to own a pistol, rifle, or even shotgun. Most Americans agree that owning a weapon allows them to feel more protected. So, having one at home could be the first step towards increasing your safety.
Sound alarm systems, advanced locking systems, and cameras will also greatly improve your security. Most criminals won't risk breaking into a house with cameras and a sophisticated lock. As for natural disasters, severe storms, tornadoes, and floods are the most common hazards in the Yellowhammer State. During a flood, remain inside your house and move to high ground the first chance you get—that's what most experts recommend. As for tornadoes/storms, you should hide in the basement, as it will provide the best protection. Also, try to pack some essentials while you're waiting for a rescue team, and stay tuned to radio/TV stations for weather updates and official statements from the authorities.
See Also:
Conclusion
And that concludes our review of the most dangerous cities in Alabama. While it's not the worst state in this regard (the Cotton State is not even in the top five), you should still think twice before visiting certain cities. They are notoriously known for their violent crime, property crime, and, unfortunately, murder rates. Robbery, vehicle theft, and rape are also major concerns in places like Fairfield and Anniston, to name a few.
The authorities are doing their best to change the situation for the better, but the dynamic is still negative, which means these towns are getting even more dangerous. If you're a local, you probably already know how to survive in this climate. And if you've moved to one of these cities recently, do your best to secure your house like we discussed earlier and think about getting a gun for protection. Stay safe out there!
---
Featured Image Credit: Pixabay