12 Most Expensive Homes in Colorado (with Pictures)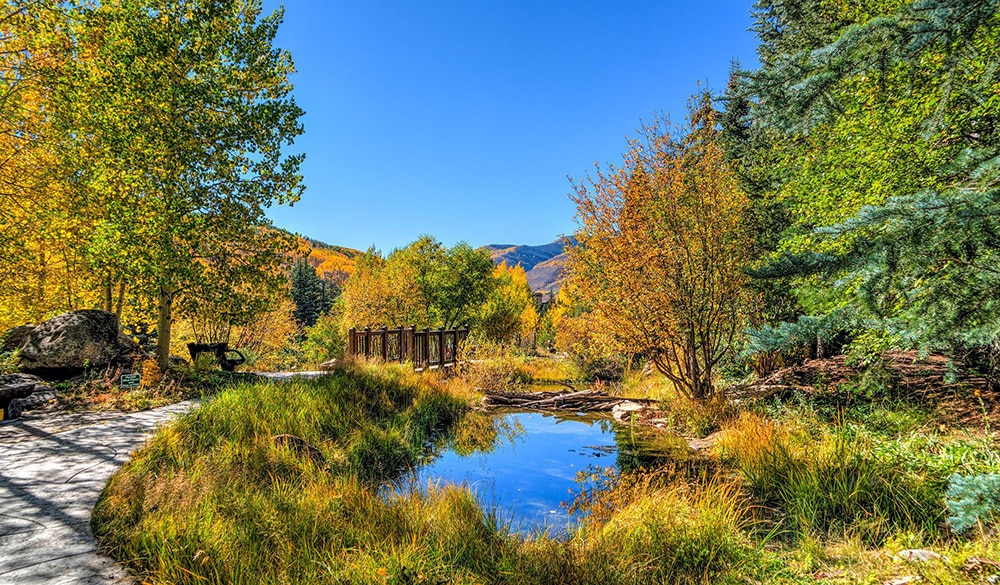 The state of Colorado is beloved for its epic tourist destinations for travelers all year round. The top destinations include the Eastern Plains, the Front Range Mountains, and the Western Slope Plateau. Aside from tourists, many people call Colorado home as full-time residents, while others own properties for vacationing in the summer or winter months. If you wish to put down roots in the state, there are fantastic real estate opportunities.
Below is a list of the priciest homes in Colorado, from the highest to the lowest-priced property. Some homes are currently on the market, while others are off the market for now.

The 12 Most Expensive Homes in Colorado
1.

155 Sabin Dr., Aspen, CO 81611
This property was built in 2007 and is popularly known as the Summit House. The home covers 18,000 square-feet and has seven bedrooms, seven full bathrooms, and an additional 4.5 bathrooms. In addition, the owners enjoy exceptional amenities like two wet bars, one in the lounge, and a media room which are ideal for entertaining friends and family over the holidays.
What's more, there is a separate guest house that spans 4,150 square-feet. If you like hosting vacations or holidays, your guests will feel comfortable in this space. Summit House also features floor-to-ceiling windows to allow spectacular views of the Rocky Mountains. You can also view the mountain ranges from the decks in the yard.
---
2.

1650 McLain Flats Road, Aspen, CO 81611
This property is only ten minutes away from downtown Aspen, a vibrant part of town full of chic restaurants and art galleries. 1650 McLain spans 21.38 acres of untamed beauty, offering guests complete privacy. These sprawling grounds house several properties including a massive 22,684-square-foot main house, barn, separate garage, a gymnasium, and a home for the caretaker.
The main house has eight bedrooms, each offering great countryside views. If you wish to buy a vacation home in Colorado, 1650 McLain is ideal for a big family. You will enjoy the extra comfort of having a 13,000-square-foot gym in the compound. Budding equestrians in the family will be happy with the barn, which has a capacity of up to eight horses. There is plenty of room to practice horse riding without leaving the compound.
---
3.

2137 Red Mountain Rd., Aspen, CO 81611
This property is located in Aspen and spans 19,200 square feet. As the name suggests, the mansion has impressive mountain range views, which is a significant pull factor for people visiting this area. Additionally, this property sits on 2.91 acres and features a private lake, which sets it apart from other homes in Aspen and beyond.
This European-style property was built by Joe Zanin, a renowned builder who started his business in the 1970s. He was inducted into the Aspen Wall of Fame as a nod to his exemplary work in the real estate industry. The Peak House features seven bedrooms, eight bathrooms, and an additional 3.5 baths. The redstone, sandstone, and granite were sourced from this mountainous region.
Some amenities that make this property unique include an oversized garage with a capacity for 12 vehicles. This wine cave can seat a dozen people, separate staff quarters, and a sauna. In addition, there is plenty of outdoor space for hosting lavish soirees. If you want to invest in an exclusive and highly secure home, the Peak House is worth bidding for, even in a volatile real estate market.
---
4.

1220 Watson Divide Rd., Snowmass, CO 81654
This property sits on 876 acres with unparalleled views of Mt. Daly, Mt. Sorpis, and Captain Peak. Plenty of amenities make this beachfront property unique, such as a waterfall cascading into three pools. This feature makes the property ideal for summer holidays, where guests can enjoy relaxing afternoons sunbathing by the pools.
If you are a wine enthusiast, you will appreciate the climate-controlled wine cellar that can hold thousands of bottles. The current owners probably have an enviable selection of wines from around the world. Aspen is beloved during winter, so people can enjoy activities like skiing in the mountains. This home has outdoor fireplaces, so you can still enjoy outdoor cooking and dining in the winter months.
Other essential home features include a putting green for golf lovers, a brick pizza oven, and a private beach. With all these remarkable amenities, it is no wonder the home comes with a high price tag.
---
5.

165 Forest Rd., Vail, CO 81657
This property is beloved for its contemporary look and feel, which is a pull factor for buyers who are not particularly drawn to old architectural elements. It was completed in 2019 and is equipped with modern green energy installations like an intelligent thermostat to control heating and cooling.
The house covers 8,801 square feet and an additional deck space spanning 6,500 square feet. A glass-bottom swimming pool completes the outdoor space, serving as an excellent space for hosting parties. The home has six bedrooms and nine bathrooms.
---
6.

314 E Hyman Ave, Aspen, CO 81611
This property features a penthouse, a club, and a suites area. It is built for entertaining guests while offering separate spaces for those who relish their privacy. According to Zillow, the property has six bedrooms and ten bathrooms and has been off the market since September 2021.
Interested buyers should be on the lookout as the real estate market in Colorado is vibrant, and this property will likely be listed again soon.
---
7.

41 Popcorn Lane, Aspen, CO 81611
This home has five bedrooms, six complete bathrooms, and 3.5 baths covering 13,000 square feet, spread across 4.32 acres along the Roaring Fork River. In addition, there is a detached guest house
There is a garage with a capacity for six vehicles and a walk-in wine cellar. The home has floor-to-ceiling windows to maximize the unmatched views of the Roaring Fork River in the front yard. The previous homeowners were avid collectors of antiques from around the world, and these too come with the home.
---
8.

705 Whiskey Ridge, Edwards, CO 81632
This property is relatively new, completed in 2009 by Annabelle Selldorf, an acclaimed architect based in New York City. Her eponymous architectural firm is credited for designing many iconic buildings, such as the Museum of Contemporary Art San Diego, La Jolla.
The 11,819 square-foot home sits on a lot size spanning more than 100 acres, and the walls are made of glass. It features seven bedrooms, nine complete bathrooms, 1.5 baths, and a two-bedroom cottage for a housekeeper. The outdoor space has a chicken coop, a barn, and a greenhouse. This property is top of the line if you are a fan of the great outdoors.
---
9.

36843 County Road 17, Meeker, CO 81641
Within the White River National Forest, the Seven Lakes Ranch is vast, with an acreage of 11,600. It is a hunter's paradise with an estimated 8,000 acres reserved for elk hunting, and it also features a long-range rifle course of 1,500 yards. In addition, the owners have access to more than two miles of the White River, and there is no shortage of beautiful hiking trails.
The property features a main house of 9 bedrooms, staff quarters, and guest cabins for extra comfort when hosting friends and family. There is also a dance hall and outdoor Jacuzzi. Horse riding is a major pastime here, and the acreage provides plenty of space to practice for beginners and pros alike. The horse stable has all the modern amenities for running a horse farm.
---
10.

109 Willoughby Way, Aspen, CO 81611
This property offers excellent views of the city and Aspen Mountain, a renowned spot for skiing and snowboarding. Securing 2.45 acres of land in a highly-coveted area makes the property attractive to buyers worldwide. It also features a pond, hence the moniker "The Pond House."
The home has six bedrooms and eight bathrooms, boasting floor-to-ceiling windows to maximize the views. There is also an outdoor pool, a spa, and a hot tub, which makes this property a haven for lavish parties in the summer or winter.
---
11.

2245 Blake St Unit M, Denver, CO 80205
This property is a luxury penthouse on the top two floors, covering 7,204 square feet. Each level has ample living space, and the floor-to-ceiling windows ensure unparalleled views of the city and surrounding mountain ranges. There is a gourmet kitchen on each level too, which is ideal for entertaining a large gathering.
While the penthouse features just two bedrooms, one per level, they can easily be configured to four or five bedrooms as needed. A gaming area and a wet bar are also designed to maximize comfort when entertaining friends and family at the penthouse.
Parking is not an issue here; there is ample parking in the underground structure of the building. Convenience is critical, and the architects factored this in the design phase of this project. There is an elevator outside the penthouse leading you down to the parking structure.
---
12.

12795 Oak Cliff Way, Colorado Springs, CO 80908
This historic property is nestled away in Ponderosa pines and spans 15 acres. The home can be credited to Robert Norris, who gained infamy as the original Marlboro Man. In 1961, Norris was a rancher seeking a tranquil place to set up a ranch and a personal residence in Colorado. He settled for the Front Range, only a few minutes from the I-25 and Colorado Springs
Norris built a magnificent home with eight bedrooms and ten bathrooms. The kitchen has an island and a breakfast bar for the family. The mansion has changed hands several times, and renovations followed. The property now has a detached ice hockey rink measuring 5,300 square feet, and the primary bedroom has a ceramic gas fireplace, separate walk-in closets, and showers. There is also a saltwater pool in the backyard.

Final Thoughts
Colorado has a lot to offer regarding real estate. However, the market is very competitive, and buyers must always look for iconic properties. Apart from the popularity of Aspen, there are other cities with beautiful properties, such as Denver and Pueblo.
---
Featured Image Credit: Michelle Raponi, Pixabay