9 Most Expensive Homes in Kentucky (with Pictures)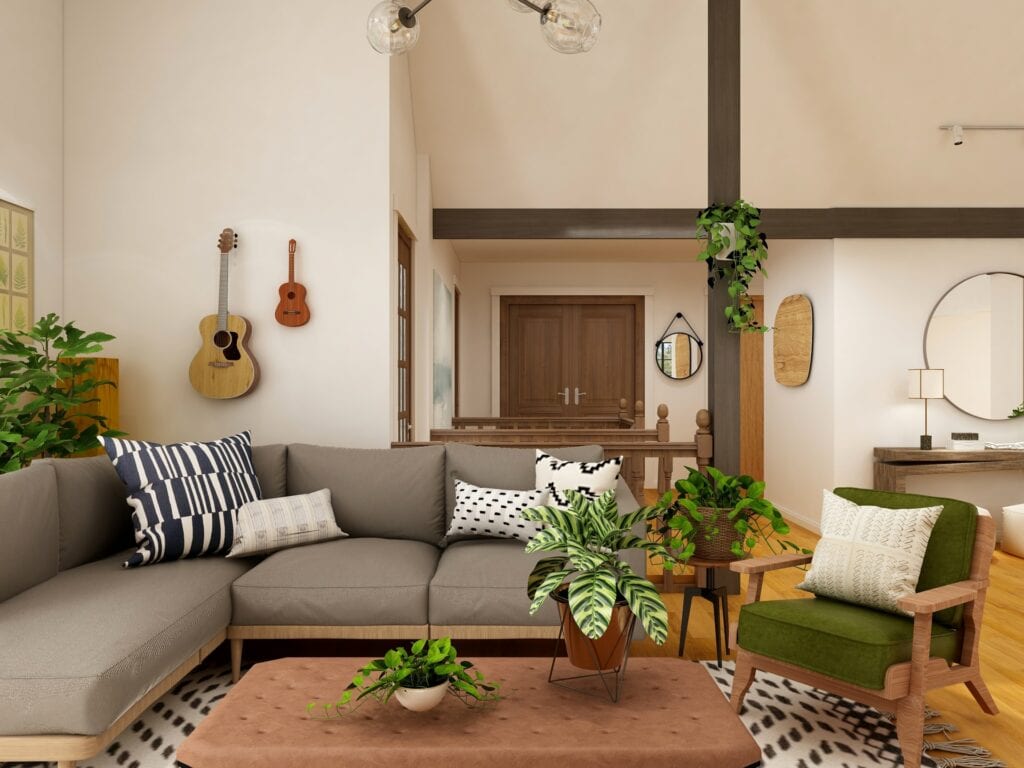 Kentucky is hardly one of the first places you consider when thinking of the country's wealthiest homes, but a closer look reveals distinct benefits for the right person with deep pockets.
Home to America's premier sporting event, the Kentucky Derby, the state is an equestrian haven, featuring homes and farms with hundreds of surrounding acres for riding and training. You can buy an enormous luxury mansion for a few million dollars, but more importantly, you gain loads of land.
The prospect of an expansive property has been irresistible for many high-end buyers. As a result, several of the country's most luxurious houses sit in some of the most unexpected places. Follow along as we take you on a tour of the extremes of extravagance with this list of Kentucky's nine most expensive homes.

The 9 Most Expensive Homes in Kentucky
1.

3899 Georgetown Rd, Lexington, KY 40511
| | |
| --- | --- |
| Sold Price: | $9,000,000 |
| Year Built: | 1780 |
| Size (Sq. Ft.): | 4,558 |
A restored 1780s home is the hub of this gigantic 382-acre thoroughbred farm in Lexington. The 5-bedroom residence, which made its way onto the National Register of Historic Places, sold for $9 million in 2008. The home features an updated interior that retains most of its traditional charm in the nailed-down wood floorboards and the kitchen brickwork.
It's an attractive house, but the grounds are what makes the property so pricey. An oak tree-lined drive acts as a stately introduction to the residence. Beyond the home, key features include three 20-stall barns, a stallion complex, 25 paddocks, a mile-long Euro-style gallop, and two employee houses.
---
2.

3371 Rushing Wind Ln, Lexington, KY 40511
| | |
| --- | --- |
| Sold Price: | $7,350,000 |
| Year Built: | 1989 |
| Size (Sq. Ft.): | 10,698 |
The mansion is the highlight of Rushing Wind Farm, a 30-acre property in Lexington. Though built in 1989, the 6-bedroom, 6.5-bathroom home was remodeled recently by well-known designer Matthew Carter Interiors. It sold for over $7 million in 2022, nearly $5 million more than what it went for only four years prior.
The grounds and the home are immaculate, featuring flawless landscaping and high-end details around every corner. High ceilings and large windows add even more scale to the already enormous interior. On the back side of the house, a massive furnished patio and firepit area create the perfect hangout spot to take in the beautiful country setting.
---
3.

35 Poplar Hill Rd, Indian Hills, KY 40207
| | |
| --- | --- |
| Sold Price: | $6,500,000 |
| Year Built: | 1970 |
| Size (Sq. Ft.): | 8,741 |
Sitting on 40 acres of land, this property in Indian Hills provides plenty of privacy for residents yet is still conveniently located only minutes away from downtown Louisville. The 8,000-square-foot primary residence has all the features of a classic mansion. It features 18 rooms, including eight bedrooms and 10 bathrooms (nine full, one half).
An inground swimming pool and a private tennis court are essential elements outside the house, as are the natural features. The expansive property divides grassy fields with wooded borders, offering the owner plenty of landscaping and parceling opportunities. The home sold for $6.5 million in 2020.
---
4.

600 The Grange Ln, Lexington, KY 40511
| | |
| --- | --- |
| Sold Price: | $5,300,000 |
| Year Built: | 2001 |
| Size (Sq. Ft.): | 11,104 |
It only contains five bedrooms and five bathrooms, so the 11,000-square-foot residence on these 20 acres uses the rest of its space for every luxury you could want in a multi-million-dollar home, including a billiards room, fitness area, and wine cellar. Construction details are phenomenal. Throughout the mansion, you'll see gorgeous blends of hardwood and tile floors, carved fixtures, and ornate wallpaper for an air of traditional refinement.
Nothing is missing from this modern palace, inside or out. A walk through the perfectly manicured landscaping takes you past an enormous in-ground pool, tennis court, croquet court, and a six-stall horse barn. The mansion is a picture of faultless majesty and grace that sold for $5.3 million in 2021.
---
5.

3337–3353 Rushing Wind Ln, Lexington, KY 40511
| | |
| --- | --- |
| Sold Price: | $5,000,000 |
| Year Built: | 2019 |
| Size (Sq. Ft.): | 9,542 |
There are two separate 5-bedroom houses on this farm in Iron Works Pike. The beautifully appointed buildings offer high-quality comforts without a ton of luxury amenities. The property is for horse lovers, and it makes excellent use of its 29 acres to cater to every equine-related need.
Two barns, one a modern Jack Hart barn and the other a renovated tobacco barn, split 26 horse stalls. The larger building also includes a spacious tack room, laundry facilities, two bathrooms, and an upstairs guest house.
---
6.

1720 Highway 2141, Stanford, KY 40484
| | |
| --- | --- |
| Sold Price: | $5,000,000 |
| Year Built: | 1836 |
| Size (Sq. Ft.): | 7,453 |
Shelby Manor, home to Kentucky's first governor, is a spectacular two-story plantation home oozing with refinement, from its original hardwood floors to its 14-foot-high ceilings. The fully restored home built in 1836 sold for $5 million in May 2022.
Though large and lavish, the primary residence is still but a footnote among the many features across the 679 acres that make up Arcadia Farm. Five barns, over 65 stalls, numerous horse-training amenities, and two staff houses complete the historic property to make it a true equine paradise.
---
7.

1916 Iron Works Pike, Lexington, KY 40511
| | |
| --- | --- |
| Sold Price: | $4,150,000 |
| Year Built: | 1786 |
| Size (Sq. Ft.): | 6,883 |
The 6,800-square-foot 5-bedroom residence is attractive enough, but the incredible farm features allowed Lexington's Crown Colony Farm to sell for over $4 million in 2021. Its 183 acres are postcard picturesque, a collection of rolling pastures broken up by three ponds. The horse farm and training facilities include a breeding barn, four additional barns with over 60 stables, and a 62,000-square-foot arena.
---
8.

3651 Old Frankfort Pike, Lexington, KY 40510
| | |
| --- | --- |
| Sold Price: | $4,060,000 |
| Year Built: | 1965 |
| Size (Sq. Ft.): | 4,020 |
The two-story home at Windhaven Farm is a stunning blend of traditional Southern charm and modern sophistication. But again, the value of this Kentucky property, which sold for over $4 million in 2022, is in the land.
The 138-acre property includes various equestrian facilities and vast stretches of lush rolling fields. Numerous fence-lined pastures fill the landscape alongside three horse barns that provide 37 stalls.
---
9.

1202 Delon Pl, Lexington, KY 40515
| | |
| --- | --- |
| Sold Price: | $4,000,000 |
| Year Built: | 2001 |
| Size (Sq. Ft.): | 28,596 |
It may be the most inexpensive house on this list, but Bloomfield Manor is the closest place to an American castle that you can find in Kentucky. The 28,000-square-foot mansion is pure grandeur. Boasting a 17th-century style, the interior is overflowing with intricate details, from rich hardwood paneling to high-end stone and tile fixtures.
Fayette County's grandest mansion sits at the center of a modest 11 acres. But while the outdoor space is limited, it's a fitting match for the mansion's magnificence. The gardens and hardscaping even won the Merit Award for "Landscape Design Achievement."
Conclusion
The most expensive homes in Kentucky pay tribute to the state's storied tradition as the heart of America's equestrian culture. The primary focus among these pricey properties is the land. The residences themselves may seem modest compared to similarly priced homes around the country, but the vast stretches of graceful pastoral beauty supply an authentic rural charm that is hard to find anywhere else.
---
Featured Image Credit: Collov Home Design, Unsplash