8 Most Expensive Homes in Massachusetts (with Pictures)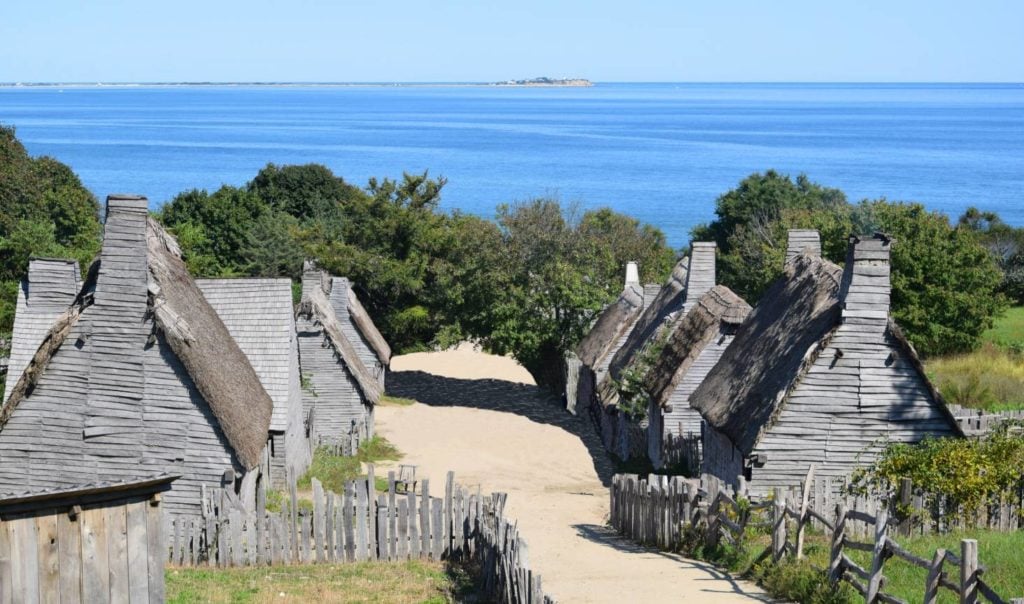 It flies under the radar, but Massachusetts quietly contains some of the country's most expensive houses. As the home of Cape Cod and its many islands, it doesn't take much to understand why it commands such high prices.
Idyllic destinations including Martha's Vineyard and Nantucket play host to the most opulent mansions in the state. Several seaside homes have sold for over $20 million in recent years, and more than enough are still on the market for twice that amount. Get to understand the appeal of this coastal paradise with our rundown of the eight most expensive homes in Massachusetts.

The 8 Most Expensive Homes in Massachusetts
1.

4 Middle Valley Rd, Nantucket, MA 02554
| | |
| --- | --- |
| Sold Price | $25,000,000 |
| Size (Sq. Ft.) | 18,012 |
| Year Built | 2013 |
A bright white ribbon drive introduces you to this 4-acre parcel in Nantucket and its enormous 18,000-square-foot modern mansion. The state-of-the-art residence, featuring 11 bedrooms, 17 bathrooms, a fitness center, and a home theater, sold for $25 million in 2022.
Situated on a private beach across the water from Brant Point Lighthouse, the modestly sized property offers all the comforts of a country club. Outside the 11-bedroom residence, an inground pool, shaded tennis court, and two spas complete the ultimate luxury home.
---
2.

34 Washing Pond Rd, Nantucket, MA 02554
| | |
| --- | --- |
| Sold Price | $25,000,000 |
| Size (Sq. Ft.) | 6,126 |
| Year Built | 1930 |
The 6,000-square-foot home at Whispering Pines Golf Club in Nantucket sits only a few steps from a private beach overlooking the endless expanse of Nantucket Sound. The summer home built in 1930 maintains original design details, including its hardwood paneled walls and multiple fireplaces.
The home includes six bedrooms, seven bathrooms, and a billiard room. Large windows throughout provide unbroken panoramic views of the sea. Outside, the estate offers the rare benefit of a private golf course. Nine tee boxes dot the property, all aimed at a large green with multiple hole positions.
---
3.

146 Quenames Rd, Chilmark, MA 02535
| | |
| --- | --- |
| Sold Price | $25,000,000 |
| Size (Sq. Ft.) | 6,726 |
| Year Built | 2006 |
Even with the living space split between three houses, there's still plenty of room to roam on this enormous 60-acre property in Martha's Vineyard. The estate, which stretches over 800 feet to a private beach, sold for $25 million in 2021.
The property divides nine bedrooms and 6,000 square feet of living space among a primary residence, farmhouse, and bunkhouse. The relatively new main house has all the traditional charm of a classic cottage. Premium hardwood appointments throughout, high vaulted ceilings, and a large farmhouse kitchen are only a few of the features that perfectly blend rural tranquility with discerning taste.
---
4.

248 and 250 Polpis Rd, Nantucket, MA 02554
| | |
| --- | --- |
| Sold Price | $23,500,000 |
| Size (Sq. Ft.) | 7,686 (248)/3,304 (250) |
| Year Built | 2016 |
The posh pad at 248 Polpis Road in Nantucket is a collection of sleek contemporary design elements and spa-like luxuries on 10 acres of land. Its outdoor pool and hot tub area is gorgeous. It's a high-end build with a bright stone patio sitting within a stone's throw of the waterfront.
Sitting next door to 248 Polpis Road is 250 Polpis Road, the second half of this multi-million-dollar estate. The open floor plan creates a delightful continuity from the gourmet kitchen to the screen porch. A step out the back door puts you on the patio leading to a private inground pool and gas firepit. The two homes were sold as a package for $23.5 million in May 2020.
---
5.

40 Shawkemo Rd, Nantucket, MA 02554
| | |
| --- | --- |
| Sold Price | $23,183,349 |
| Size (Sq. Ft.) | 10,442 |
| Year Built | 1956 |
One look at the residence at Sea Meadows makes it clear that this estate is exceptional among its peers. Over 10,000 square feet are devoted to the richest building materials and features, giving guests and residents a wondrous experience unlike any other in the state.
Leaving the enormous gourmet kitchen, you enter a grand, open living space, where you can exit toward the patio and private swimming pool or retreat to the beach. The harborfront home, sold for over $23 million in 2019, includes a guest house and studio above the garage.
---
6.

150 Woodland Rd, Chestnut Hill, MA 02467
| | |
| --- | --- |
| Sold Price | $23,000,000 |
| Size (Sq. Ft.) | 26,623 |
| Year Built | 1999 |
You don't have to take a ferry trip to visit all of the expensive homes in Massachusetts. The nearly 27,000-square-foot residence on Woodland Road is only five miles outside Boston and one of the state's more magnificent pieces of property. The gigantic 8-bedroom, 12-bathroom home was designed by acclaimed firm Shope Reno Wharton and built in 1999. It went on to sell for a cool $23 million in August 2020.
The design features only the finest building materials, from the limestone exterior to the hardwood flooring. Exiting the mansion, residents enjoy the immaculate patio area and manicured landscaping that fill the remainder of the estate's 7.2 gated acres.
---
7.

5 Heather Ln, Nantucket, MA 02554
| | |
| --- | --- |
| Sold Price | $22,250,000 |
| Size (Sq. Ft.) | 7,329 |
| Year Built | 1940 |
You know we couldn't escape Nantucket for too long. Heading back to the island paradise, you'll find this 7,000-square-foot home that commanded over $22 million in October 2021.
As an older home, the residence was updated in 2008, giving it all the luxuries of a contemporary castle while retaining the Nantucket cottage appeal. Although the lot barely covers more than half an acre, the house design and location make it well worth the price tag.
Four floors bring together the essential features of a luxury mansion. Beyond the high-end appliances and fixtures, the home includes a media room, a gym with a full bath, and a custom wine cellar. Several private decks offer unobstructed ocean views, and a staircase takes you down to an exclusive spot on the beach.
---
8.

776 Boylston St, Penthouse 2E, Boston, MA 02199
| | |
| --- | --- |
| Sold Price | $22,250,000 |
| Size (Sq. Ft.) | 7,329 |
| Year Built | 1940 |
A significant divergence from the rest of the most expensive homes in Massachusetts, this downtown Boston penthouse in the Mandarin Oriental earned its enormous $22.25 million price tag because of its incredible modern details. The 4-bedroom home covers nearly 7,000 square feet and sits 15 stories above the street, giving residents an unmatched view of the city skyline.
The magnificent floor plan includes a gourmet kitchen and chef's kitchen, a bar/lounge area, and beautifully furnished living areas. Outdoor decks cover 3,000 square feet of space, providing tons of room for entertaining inside and out.
Conclusion
Seaside escapes define the limits of luxury in Massachusetts. A trip across the water puts you among a bevy of pricey private paradises, opulent estates in a land of storied beauty, rich history, and proud tradition.
Wealth reveals itself in many forms in Massachusetts, from those palatial beachfront retreats to magnificent modern apartments in downtown Boston. It may not be well known for extravagance, but the Bay State offers one of the most diverse showcases of lavish lifestyles as you can find anywhere in the country.
---
Featured Image Credit: Michael Sean Oleary,Shutterstock