12 Most Expensive Homes in the US (with Pictures)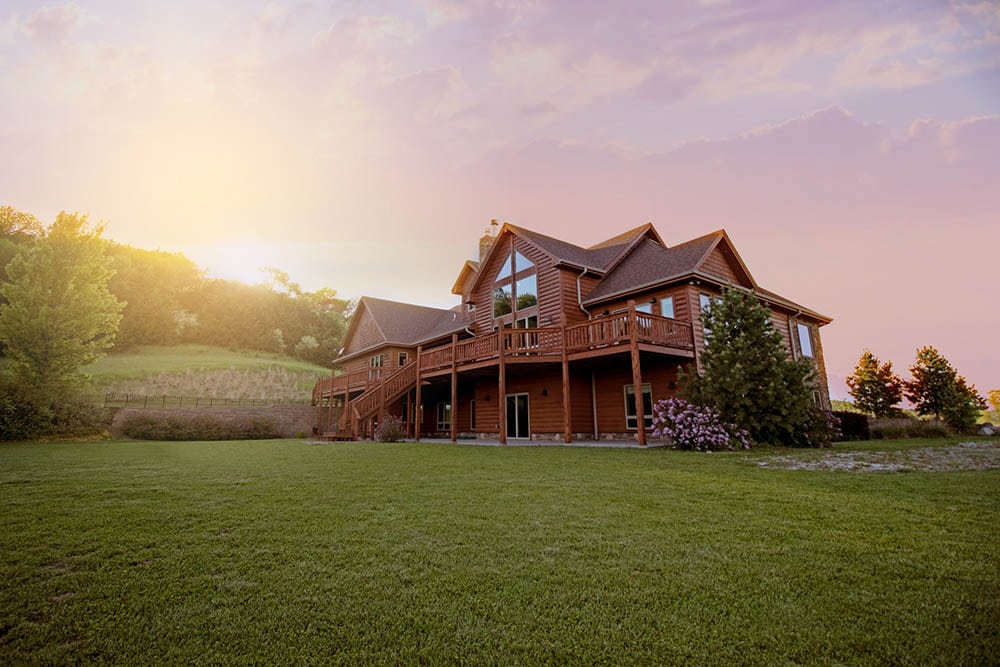 The US is home to some of the richest people in the world, so it only stands to reason there are some outrageously expensive homes catering to the ultra-rich. While the prices of homes fluctuate wildly, even by the day, we've done our best to compile some of the most expensive homes in the US.

The 12 Most Expensive Homes in the US
1.

The Manor at Holmby Hills – $120 Million
594 S Mapleton Drive, Los Angeles, CA 90024
With over 56,000 square feet of interior space alone, the Manor certainly lives up to the moniker. It has 14 bedrooms, 27 bathrooms, as well as a full-sized swimming pool and tennis court. Once valued at $200 million by the designer, it sold in 2019 to Canadian billionaire Daryl Katz.
---
2.

Beaverhead Ranch – $200 Million
775 East Bench Rd, Twin Bridges, MT 59754
Originally owned by Fred Koch, the founder of Koch Industries, this gorgeous and expansive ranch sold for a staggering $200 million in 2021. The buyer? None other than Ruper Murdoch, owner of Fox News and all-around media tycoon. Little is known about his plans for the plot, which is especially odd considering it's the largest land purchase in Montana history, both in size and price.
---
3.

Manalapan Megamansion – $195M
2000 S Ocean Blvd Lantana, FL 33462
Originally built in the 1940s, this prime beachfront property has no less than 22 bedrooms and 47 bathrooms. With 1,200 feet of beachline, the mansion is also home to a botanical garden, sports complex, and treehouse. It's currently listed for $195 million but will most likely sell for less at some point.
---
4.

Climbing Arrow Ranch – $136 Million
11511 Madison Rd, Three Forks, MT
With picturesque rolling hills and awe-inspiring mountains, it's no wonder this Montana ranch was the backdrop of the 1992 film A River Runs Through It. The owners died in the past decade, and their children sold it for a cool $136 million to an undisclosed buyer. It has numerous staff houses for ranch hands as well as a massive herd of 2,000 Angus cattle.
---
5.

Il Palmetto – $137 Million
1500 S Ocean Boulevard, Palm Beach, FL
Perhaps the Renaissance home in the US, Il Palmetto has 10 bedrooms, two wine cellars, an infinity-edge pool, a home theater, office, butler's pantry, billiards room, and a spa/exercise room. We know that was a lot of commas, but there's more! The house itself encircles a fountain, and there's even a secret tunnel that leads to the beach house. Did we mention there's also a boathouse with two motorized boat launches?
---
6.

220 Central Park South Condos – $157 Million
In 2019, an anonymous buyer purchased two units in this extremely prestigious skyscraper overlooking Central Park in Manhattan. In recent years, other affluent people have dropped dozens of millions of dollars on units in the building. The names include Ken Griffin, a hedge fund manager, and Sting, the legendary rock musician.
---
7.

Paradise Cove – $177 Million
28128 Pacific Coast Highway, Malibu, CA 90265
This record-breaking mansion in Malibu was purchased for $177 million by Marc Andersson, a billionaire and early investor in Instagram and Facebook. It is the most expensive home ever sold in California and comes with 10,000 square feet of interior space along with two guesthouses, a car collector garage, and poolside cabana.
---
8.

County Road – $122.7 Million
535 N County Rd, Palm Beach, FL 33480
Once owned by former US President Donald Trump, the property was developed into an ultra-exclusive beachfront mansion by a Russian businessman in 2016. With over 21,000 square feet of space among its nine bedrooms, 12 bathrooms, and seven half-baths, the home also features a guest cottage and oceanfront swimming pool. It sold under its asking price of $140 million at a relative bargain in 2019.
---
9.

Great Island – $100 Million
Just outside Manhattan sits the 60-acre Great Island, which the city of Darien, CT has offered to buy for $100 million. The sale would include the entire island and everything on it, including a private beach and palatial Italian-inspired villa. If the island and villa aren't enough, there's also a giant equestrian facility, polo field, and deep-water marina.
---
10.

Owlwood Estate – $88 Million
141 South Carolwood Drive, Los Angeles, CA
Originally listed at $180 million, this estate has a star-studded history. Cher and Sonny fell in love and bought it from actor Tony Curtis after visiting it for a party, and Marilyn Monroe was rumored to have visited it to see her boyfriend, Joe Schenck, former president of 20th Century Fox. It sold to a Chicago-based investment firm for well under the asking price in 2021 after being on the market for years.
---
11.

834 5th Avenue Condo – $96 Million
This sprawling condo takes up two full floors at 834 5th Avenue, with a killer view of Central Park. The maze-like condo consists of 24 apartments, complete with a library decked out in 17th-century leather, a wine cellar, and a full dressing room style bathroom. It was once owned by Solomon Brothers CEO John Gutfreund, and consistently ranks as the most expensive apartment in NYC.
---
12.

  2727 Benedict Canyon Drive – $85 Million
Previously owned by both Cher and Eddie Murphy, this estate is an equestrian paradise situated near numerous horse trails. With no less than five stables and two horse rings, plus tack room, this Beverly Hills mansion is no slouch inside either. In its 20,000 square feet lie 11 bedrooms, 17 bathrooms, atrium, maid quarters, and sauna.

Conclusion
Millionaires and billionaires are abundant in the richest country in the world, and they create some of the most spacious, beautiful homes money can buy. Most of us can only dream of living in any of these homes, but it's absolutely incredible to even get a peek.
---
Featured Image Credit: Bailey Anselme, Unsplash