Sand vs Cartridge vs DE Pool Filter: Which is Best?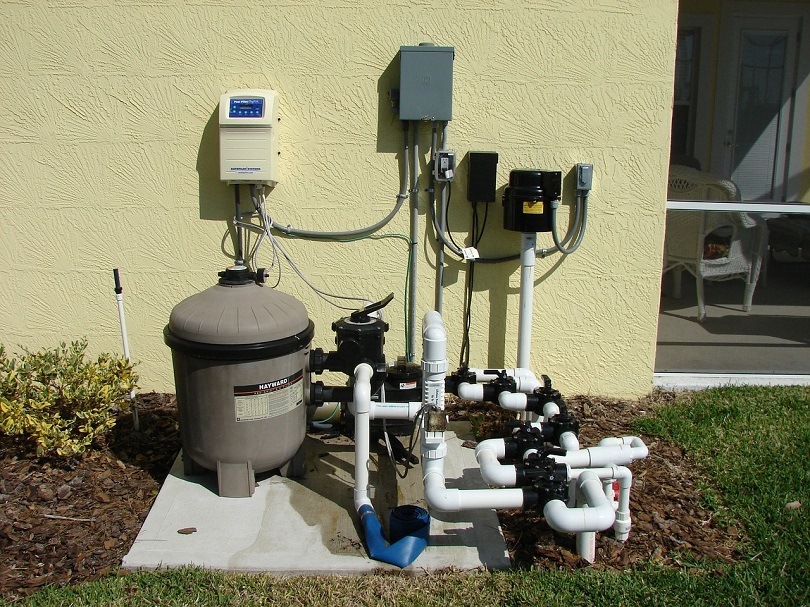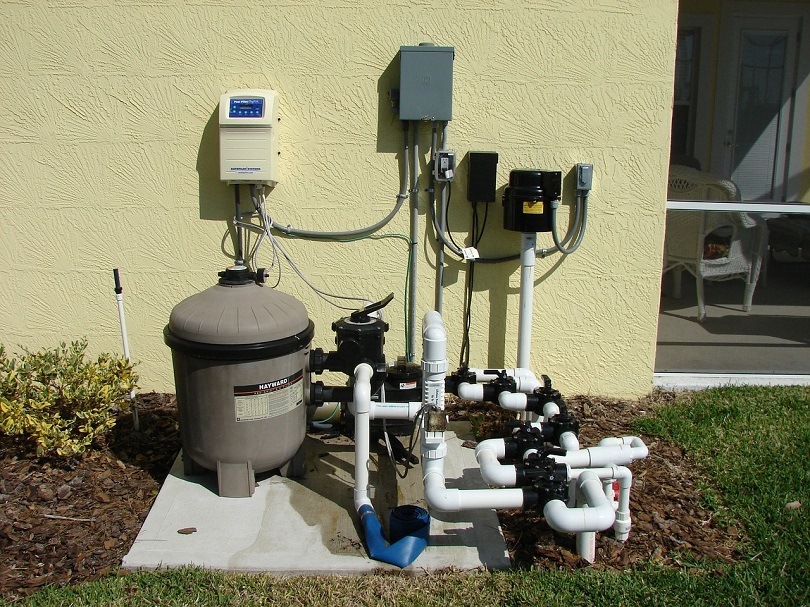 Let's discuss pool filters for both above ground pools and inground pools to see which is the best. If it's time to replace your pool filter or you're new to maintaining a pool, you may have several questions about which kind you should use. We'll take an in-depth look at each kind and list all the pros and cons so that you could get a better idea of how they work, what the differences are between them, and which one is the best for you.
Join us while we go over the initial cost of installation, maintenance, microns, and many other features of pool filters to help you make an educated decision concerning your pool filter system.
Gauging Effectiveness of Pool Filters
To test the effectiveness of a pool filter, we check to see what the smallest size particle it can remove from the water is. We measure this tiny particle size in microns. The more microns, the larger the object. A pool filter that can remove particles down to 10 microns is better than a filter that can only remove particles larger than 50 microns.
Here's a small chart showing you the size of a few items in microns.
| | |
| --- | --- |
| Coffee ground |  355 microns |
| Table salt |  125 microns |
| Pollen |  90 microns |
| Human Hair |  75 microns |
| White blood cells |  25 microns |
| Red blood cell |  6 microns |
| Bacteria |  2 microns |
Our eyes can see particles down to about 45 microns, depending on your eyesight. It's important to keep in mind that the filter isn't the only item responsible for keeping the pool clean and clear of bacteria, the chlorine destroys bacteria and other organic material that's only a few microns in size.
Filter Types
The three main types of pool filters are sand, cartridge, and diatomaceous earth, which is also called DE.
Sand Filters
Hayward W3S220T ProSeries Sand Filter for , 22-Inch, Top-Mount
BALANCED FLOW & BACKWASHING: The Hayward ProSeries 22-Inch Top-Mount Filter features efficient, multilateral underdrain assembly with...
MAXIMUM FILTRATION: Integral top diffuser ensures even distribution of water over the entire sand bed for optimal use of filtration...
ALL-WEATHER PERFORMANCE: Unitized, corrosion-proof filter tank is molded from rugged polymeric material, delivering dependable...
Sand filters are by far the most common type of pool filter for swimming pools. These filters use a large canister filled with fine sand. The pool pump forces water through the sand, which traps contaminants. Sand filters are popular because they are easy to maintain and only require occasional backwashing. The sand is relatively cheap, and it will last for several years. Sand filters can filter the water for above ground and in-ground pools. The sand will last from 5 to 7 years, depending on how much activity the pool sees during that time.
The downside to sand filters is that they require several pounds of sand, and many pumps will require more than 100 pounds. The sand is extremely heavy when it's full of water, and moving the filter or performing any maintenance will be a struggle. Another downside to the sand filter is that it only filters down to about 20 microns. Filtration will improve the second and third year as more small particles get trapped in the sand. You can see some sand filters removing particles down to 10 microns or less in their third year.
One final downside to sand filters is that they require occasional backwashing to clean them out if the water pressure becomes too high at the pump. Backwashing is essentially reversing the flow of water, and pushing it out into the street to remove debris that has become trapped in the sand. Backwashing your pool will waste quite a bit of water, and you will also need a place for that water to go. You may also need to replace the water if you noticed the water level has dropped too low after backwashing, and you may also need to rebalance your chemicals and pH.
Pros
Inexpensive
Easy to maintain
Filtering improves with age
Cons
Wastes water
Doesn't filter smaller than 10 microns
Backwashing can throw off the chemical balance
Heavy
---
Cartridge Filters
Hayward W3C5030 SwimClear Cartridge Pool Filter, 525 Sq. Ft.
ECONOMICAL PERFORMANCE: The Hayward SwimClear 525 sq. ft. pool filter provides excellent filtration and hydraulic performance for...
NO BACKWASHING REQUIRED: Cleanable cartridge elements eliminate the need for backwashing
DURABLE DESIGN: Filter tanks are made from the most durable materials to meet the demands of the toughest applications and...
Cartridges can look like a sand filter, or they can take many forms. Cartridge filters remove particles from the water using cartridges that are very similar to a HEPA filter you might find in an air purifier. Cartridge filters do not require backwashing. You can hose off cartridge when you notice a pressure increase at the pump. Cartridges usually last about three years, and while they're a little bit more expensive than sand, they're not too expensive. Cartridge filters can filter down to 5 microns out of the box, so that is a significant improvement over a sand filter. There's no wasted water or heavy bulk to push around. You can find cartridge filters for inground pools, hot tubs, spas, and The occasional above ground pool.
The downside to cartridge filters is that they're a little bit more expensive than sand filters to start using. They're always clogging, so you need to hose them down every few weeks. You will also need to replace your cartridges twice as often as you would need to replace sand. The price per cartridge usually more than sand, and you may need several in your filter system.
Pros
Filters down to 5 microns
Easy to maintain
No wasted water
No heavy sand
Cons
Requires frequent cleaning
More expensive than sand
Cartridges only last a few years
---
Diatomaceous Earth
Hayward W3EC65A Perflex Diatomaceous Earth DE Pool Filter
REDUCED MAINTENANCE: The Hayward Perflex Extended-Cycle Diatomaceous Earth Pool Filter features a patented Flex-Tube design for longer...
DURABLE CONSTRUCTION: Heavy-duty filter tank injection molded from high-strength thermoplastics provides dependable, corrosion-free...
INSTANT CLEAN: Exclusive bump handle automatically removes dirt and debris from Flex-Tubes
The last type of pool filter we're going to look at is the diatomaceous earth filter, more often called a DE filter. DE filters are the most effective, and removing small particles from the water these filters can remove particles down to two microns in size, making this the only pool filter available that can remove bacteria from the pool. With fewer tiny particles in your water, you might be able to run the pump less and use fewer chemicals. Diatomaceous earth filters are usually only found on high-end pools or pools where the occupants have a lot of sensitive allergies. There are models for above and below ground pools.
The downside to the DE filter is that it's more expensive than the other two. It's also a hassle to fill and maintain due to it being a sedimentary rock similar to limestone. You need to add the diatomaceous earth into the filter through the skimmer. You will also need to backwash this type of filter, and when you do, you will lose a lot of the diatomaceous earth and need to refill it. Diatomaceous earth can wind up as sedimentary stone in storm drains or along the street, and in many cases, you need a city's permission to use this type of filter. We recommend checking up on local laws before installing a diatomaceous earth filter.
Pros
Filters down to 2 microns
May decrease the amount of chlorine required
Cons
Very expensive
Wastes water
May need city or town approval
Causes a hard stone build-up

Conclusion
In almost every case, we recommend going with the typical sand filter. Chlorine removes the worry that it doesn't filter down to as small a particle as the other two. The filtering also gets better as time goes on, and in some cases, can rival that of the cartridge filter. The sand will also last several years and requires minimal year to year maintenance. That's not to say there's anything wrong with the other two. Cartridge filters can be great, especially if you're out in the garden often and don't mind hosing off the filters. For many people, the removal of small particles is worth replacing the filters every few years.
If you have an extreme sensitivity to chlorine, the DE filter may help you reduce the amount you need to maintain a clean pool. However, you must consult your local lawmakers about where you dispose of the back washed DE sediment.
We hope that you have enjoyed reading and learned what type of filter is best for your pool. If we have helped you, please share this guide to the different kinds of pool filters on Facebook and Twitter.
---
Featured Image Credit: jbeaty, Pixabay