10 Most Popular Car Brands in America (2023 Update)
From the ruggedness of Jeep to the family-friendliness of Honda, scores of automakers run in constant contention to win over new car buyers, each offering unique value in comfort, cost, and performance.
So, which one is hitting all the right notes with American consumers? In a rapidly changing industry subject to evolving technology and new economic hurdles, the answer isn't as definitive as it once was.
To give you an idea of which manufacturers are pushing the industry forward today, let's look at the best-selling car brands in America.

The 10 Most Popular Car Brands in America
1.

Toyota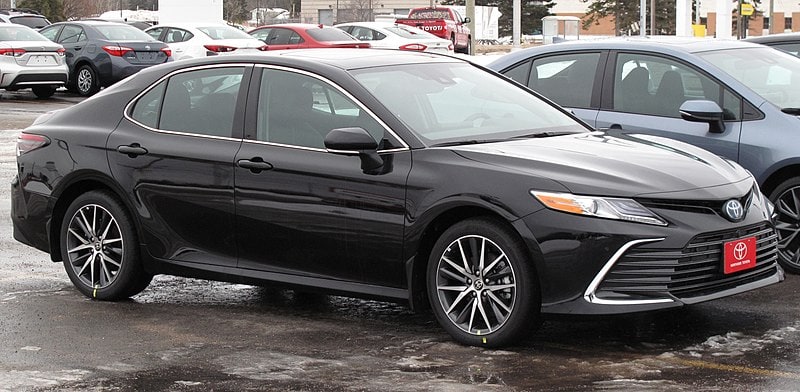 | | |
| --- | --- |
| Popular Models: | Camry, RAV4, Highlander |
For the first time in 90 years, GM lost the American sales volume race in 2021. It was also the first year that a foreign brand took the top spot. As the leading brand and automaker, Toyota ruled 2021, thanks in no small part to their navigation of the chip shortage that cut production across the industry.
The Toyota brand led the field with over 1.9 million sales in 2021. Meanwhile, the Lexus line enjoyed a 10.7% sales increase, and the company sold 2.3 million vehicles overall, edging GM brands by 114,034 units.
While it may not be sustainable, Toyota's position at the top nevertheless signifies its prowess among mass-market vehicles. The brand leads in safety, and with its lengthy lineups and foothold in the hybrid market, Toyota caters to anyone needing a practical vehicle.
---
2.

Ford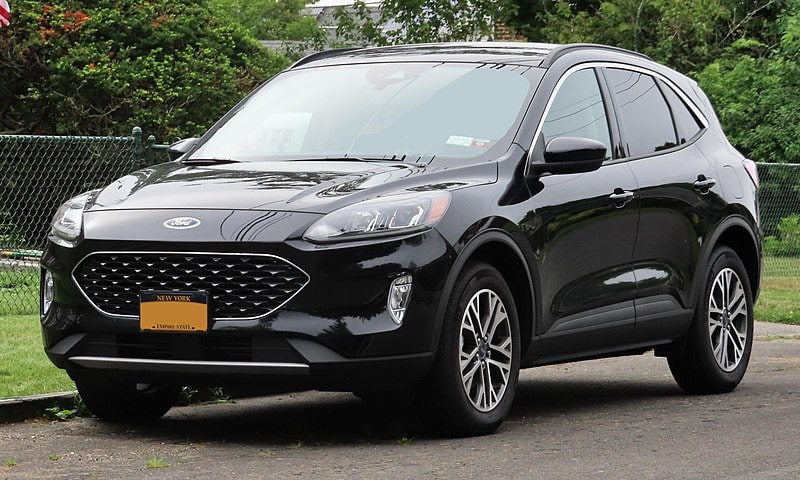 | | |
| --- | --- |
| Popular Models: | F-Series, Escape, Explore |
Ford sales fell by 6.2% in 2021, reflecting common supply chain issues. That didn't stop it from holding a solid second-place position among best-selling car brands, as it still managed to produce over 1.8 million vehicles.
The brand anchors itself with its F-Series lineup, an American icon that has remained the country's best-selling vehicle for 40 straight years. Ford sold over 725,000 of its popular pickups in 2021, roughly 156,540 more than its closest competitor, Ram.
Ford is also poised for a successful EV transition, as more states lean toward cutting gas-powered vehicle sales by 2035. The Mustang Mach E is making waves as the next evolution of the famed pony car, and the acclaimed F-150 Lightning is already leading the relatively young EV pickup market.
---
3.

Chevrolet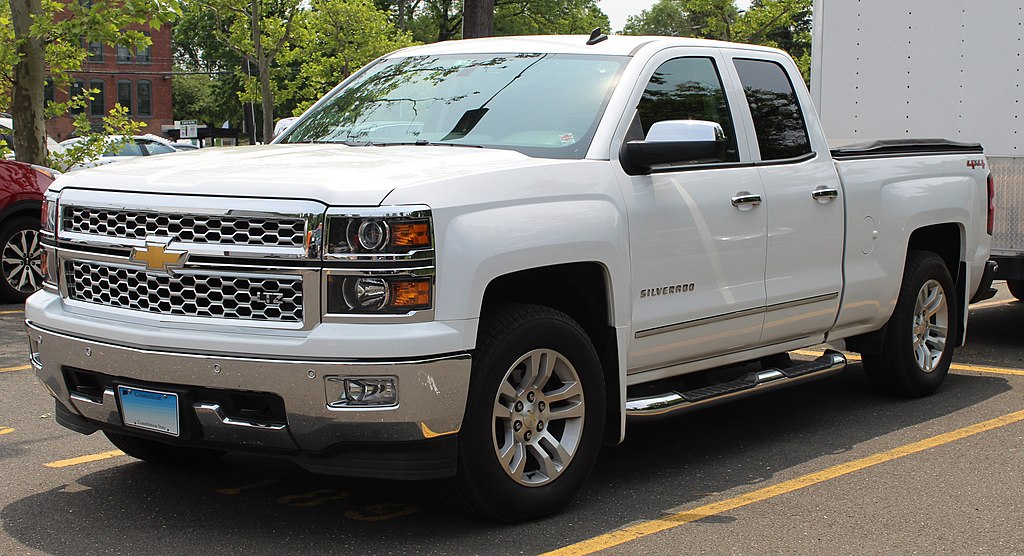 | | |
| --- | --- |
| Popular Models: | Silverado, Equinox, Malibu, Blazer |
Chevrolet is GM's leading brand, delivering nearly 1.5 million sales in 2021. As with other GM names, like Buick, Cadillac, and GMC, Chevy's inventory and sales fell from the previous year, causing the parent company to tumble to number two in overall sales.
Lowering sales are nothing new for Chevy, as they haven't posted sales gains since 2015, and market share has been steadily falling since 2011. The brand's leading vehicle, the Silverado, had the worst decline among best-selling models from the prior year. Posting an 11% year-over-year loss, it lost the number two pickup truck spot in 2021 to the Ram Pickup.
It isn't all bad for Chevrolet. The release of an EV Silverado will keep it competitive in a new arena. Due to a redesign, the pickup enjoyed a sales revitalization in 2022, allowing the lineup to retake the number two spot behind Ford's F-Series.
---
4.

Honda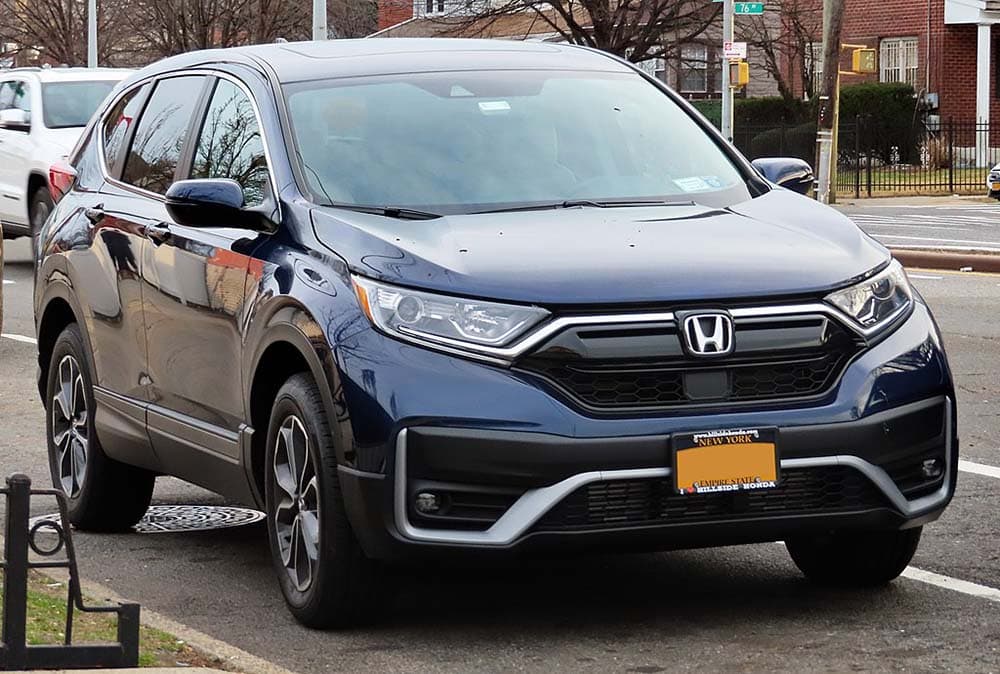 | | |
| --- | --- |
| Popular Models: | CR-V, Civic, Accord |
Honda may not be close to matching Toyota's sales numbers, but it enjoys a healthy advantage over the third best-selling non-domestic car brand, Nissan. The Honda brand sold just over 1.3 million vehicles in 2021, a 9% increase over the previous year.
Thanks to supply chain issues, the minor sales bump didn't carry into 2022 despite a redesign for its popular Civic lineup. Still, upcoming updates to the brand-leading CR-V and popular HR-V crossover may have had stalled interest in 2022. With the arrival of new models, the CR-V should find its way back into its usual spot among the top 10 best-selling cars.
---
5.

Nissan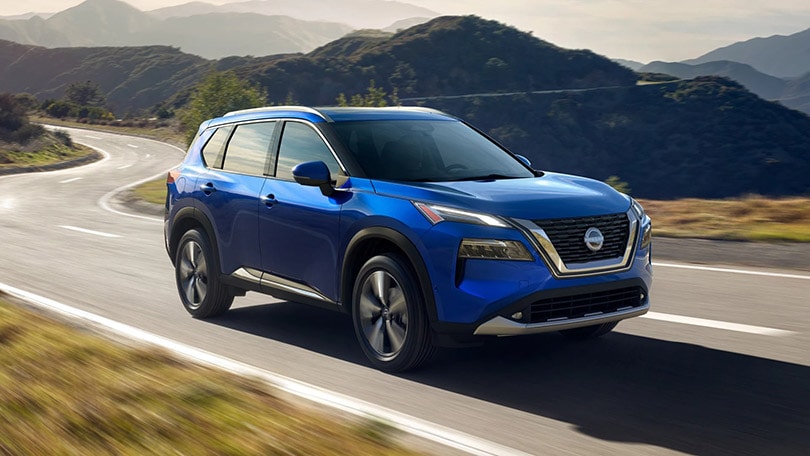 | | |
| --- | --- |
| Popular Models: | Rogue, Altima, Sentra |
With only 919,090 sales in 2021, Nissan is in a distant fifth place among America's most popular car brands. But that's about par for the course for the Japanese brand, as it also posted a modest gain in 2021 while American brands took a step back.
Perhaps it was the fading excitement of the redesigned 2021 Rogue, but the brief uptick cooled as Nissan again began to show gradual sales declines in 2022. Year-over-year sales of America's third best-selling SUV fell by over 50% to start the year.
With the minute contributions of the Rogue Sport disappearing from the line in 2023, Rogue sales numbers could fall even further in the coming years. But with recent redesigns in the subcompact Kicks and midsize Pathfinder, Nissan has a plan in place to maintain its spot with a strong SUV lineup.
---
6.

Jeep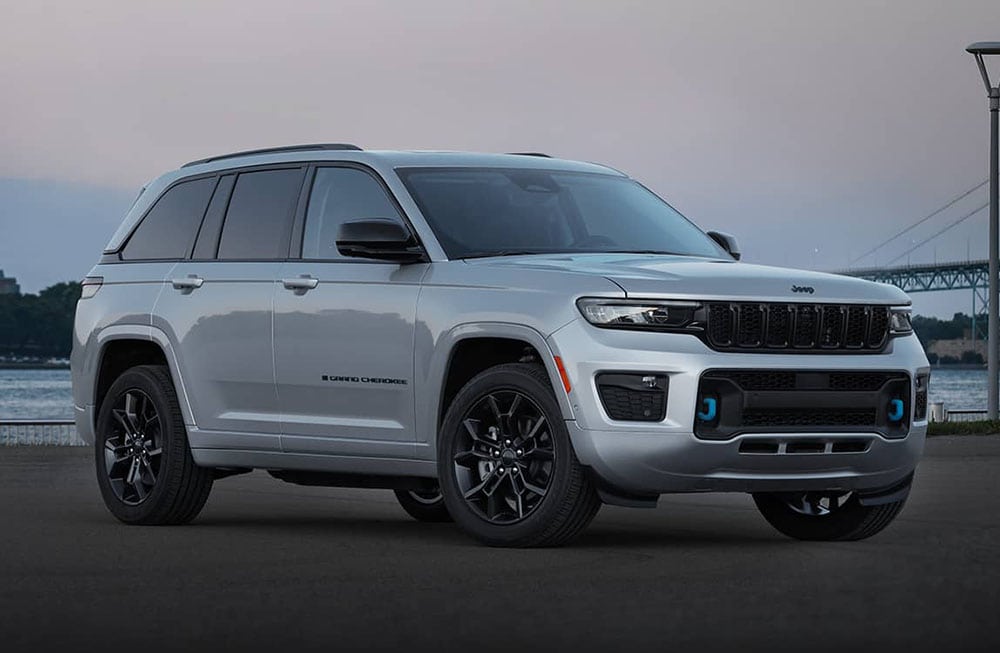 | | |
| --- | --- |
| Popular Models: | Grand Cherokee, Wrangler |
Jeep gets by more on its iconic status than on any industry-pushing technology or performance specs. The Wrangler is as popular as ever despite stouter competition from newer faces like the Bronco. Meanwhile, the Grand Cherokee enjoyed a 26% sales increase from 2020 to 2021, a higher bump than any other top ten vehicle.
The Grand Cherokee joined the top ten list of best-selling cars in 2021 and 2022 following the introduction of a three-row model and new two-row options. With a relatively minor downturn from the previous year, the brand even managed to eclipse Nissan in sales to start off 2022.
Alongside the Grand Cherokee L, Jeep is shaking up the Wrangler to keep it attractive in a shifting landscape. The recent 4xe hybrid and the announcement of an all-electric model for 2024 should broaden the lineup's appeal for the foreseeable future.
---
7.

Hyundai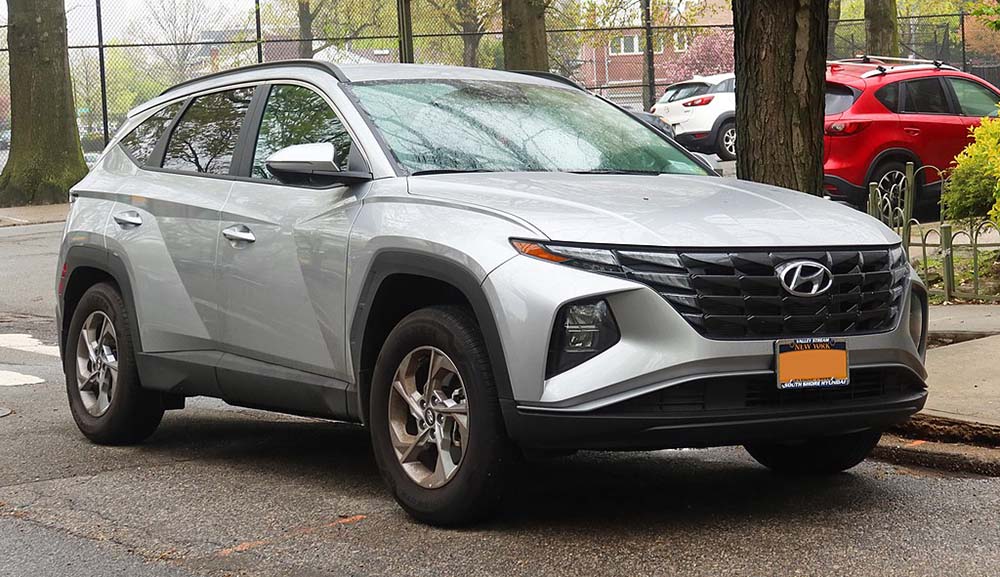 | | |
| --- | --- |
| Popular Models: | Tucson, Santa Fe, Elantra |
What's bad for the industry has been more or less shrugged off by Hyundai. The historically budget-minded brand has been earning high marks for quality in recent years without forgoing affordability, which might explain its relative success through the pandemic.
Hyundai moved 726,715 vehicles in 2021, a roughly 20% increase from the prior year, to lead all top ten car brands in year-over-year sales increases. And while 2022 showed Hyundai wasn't immune to the downturn plaguing the industry, movement in its focus models gives reason for excitement.
Sales of its most popular models, the Tucson and Santa Fe, enjoyed sales increases in 2021. The redesigned Tucson, a new face among the top 25 cars in America, set monthly sales records in June of 2022. With HEV options in the Elantra and, more recently, the Santa Fe posting positive growth, the future is bright for the South Korean brand in America.
---
8.

Kia
| | |
| --- | --- |
| Popular Models: | Forte, Sportage, Telluride, Optima |
Hyundai's sister company yet again proves the resiliency of South Korean brands in the new decade, posting a nearly 20% increase in 2021 to leapfrog Subaru into the number 8 spot among America's best-selling car brands. If a 97% jump in demand for its HEV and electric lines is any indication, Kia's popularity should only continue to rise.
Kia's downturn in YTD sales for 2022 is far from the worst in the industry. Ford had fared the best to start 2022, boasting an impressively low 0.2% decline after the first half of the year. But Kia was a clear second, with only a 9.1% decrease compared to 2021.
---
9.

Ram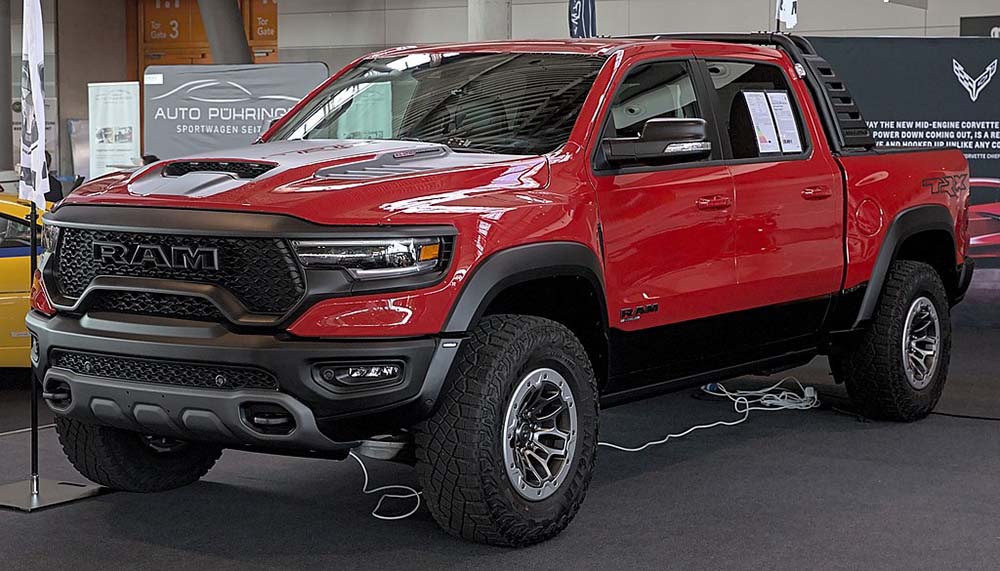 Ram and Chevy have been jockeying for the title of America's second-favorite vehicle for years. Although it barely trailed the Silverado in 2022, the Ram was the clear winner of the two in 2021. The Ram 1500 is a perennial favorite for "truck of the year" awards, and many consider it the best full-size pickup of all time.
While established brands have shifted to EVs to keep consumer interest alive, Ram has held onto a conservative yet effective formula, keeping it competitive with top-selling car brands despite a limited lineup. With an EV 1500 slated for 2024, it won't be long before the brand takes over an entirely new market.
---
10.

Subaru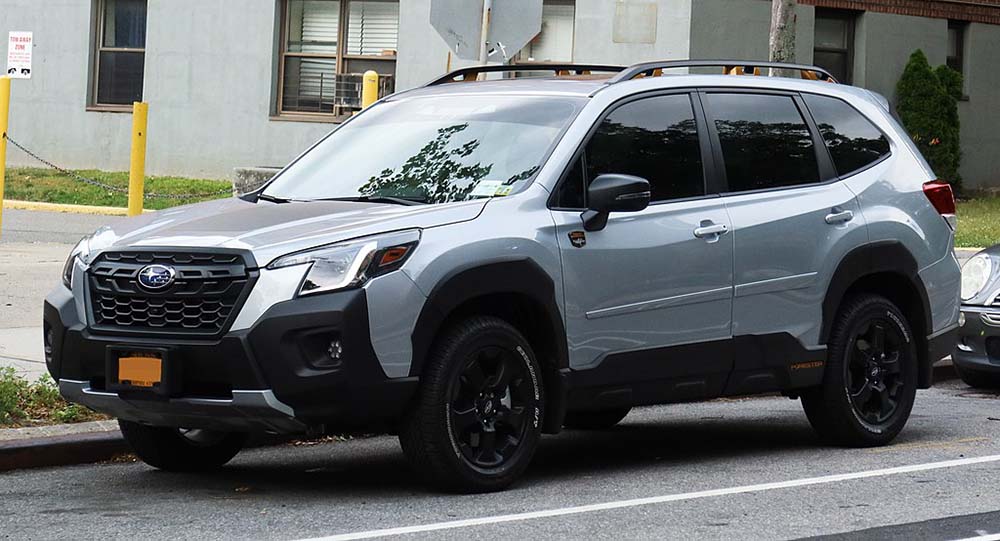 | | |
| --- | --- |
| Popular Models: | Forester, Outback, Crosstrek |
Subaru rounds out the top ten best-selling car brands and managed to post nearly 600,000 sales to end 2021. Unfortunately, 2021 saw a sales slide for the Tokyo-based brand, and the bad luck only seemed to continue in 2022. Its most popular model, the Forester, fell out of the top 25 vehicles, primarily due to its poor fuel economy in an increasingly competitive and hybrid-rich compact SUV segment.
That isn't to say Subaru won't get back on track. America's go-to station wagon, the Outback, continues to stay strong, as does the Crosstrek. With the new Solterra EV coming for 2023, and a revolutionary AI-powered safety system for its lineup in 2025, the brand should return to the success it has enjoyed for the better part of the last decade.

Conclusion
Coming off a strong 2022, select brands are again seeing troubles arrive in the way of low inventories. With EVs taking over the market, a whole new array of brands headed by Tesla are quickly stealing market share from the old guards. The game is changing, and with a full-blown transition to electric on the horizon, the next few years will frame a new era for America's best-selling car brands.
---
Featured Image Credit: Shilin Wang, Pixabay