9 Most Populated Cities in Australia (2023 Update)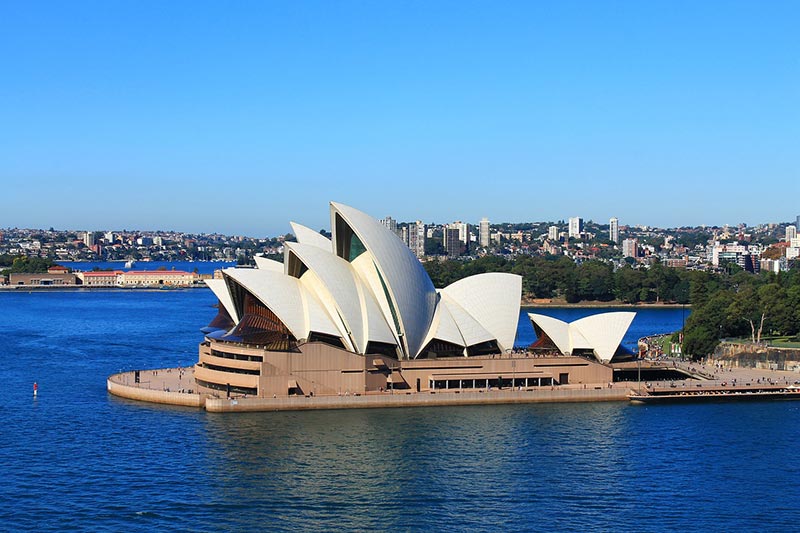 It's no surprise Australia has plenty of populated cities. After all, the country ranks the 6th largest in the world¹, covering a massive ground of about 7.7 million square kilometers. Travelers from around the globe visit Australia to enjoy beautiful landscapes and delicious food and meet kangaroos.
From Sydney to Sunshine Coast, Australia has a lot to offer to tourists and residents. But if you're planning to go there on a quick trip, that wouldn't be enough. The cities in Australia are pretty big and populated, so you might need weeks to explore them fully.
Good planning can help you capture as many memories as possible. Below is the list of the nine most populated cities in Australia, along with the must-visit places, so you won't miss out on the greatness!

The 9 Most Populated Cities in Australia
1.

Sydney
| | |
| --- | --- |
| State: | New South Wales |
| Population: | 5.3 million |
Also known as "The Harbour City," Sydney is the largest city in Australia in terms of both population and area. For years, it has been the favorite tourist spot for people from across the world.
According to an estimate, around 10 million visitors come to Sydney every year. However, the latest consensus tells us that there are currently 5.3 million permanent residents in Sydney.
The city is famous for its world-class monuments and buildings, including the Opera House and Harbour Bridge. Not only that, but Sydney also has unique dining, shopping, and amusement opportunities. You'll also find well-maintained zoos there.
---
2.

Melbourne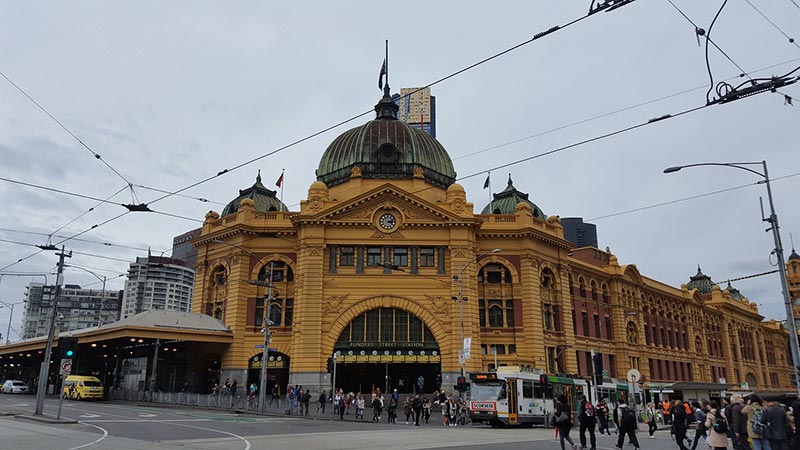 | | |
| --- | --- |
| State: | Victoria |
| Population: | 5 million |
As Australia's cultural and sporting capital, Melbourne is expected to soon leave Sydney behind in terms of population. Currently, 5 million people live in the city, with almost 10 million visitors annually. So maybe, Melbourne can even surpass Sydney in tourism too!
The city is one of the coolest destinations for tourists. It has everything a fun-loving traveler would want – calmness and pace at the same time. So, whether you prefer slow traveling or fast, you'll indeed find something according to your style.
Melbourne is popular for its buzzing lifestyle, finger-licking food, quirky neighborhoods, top-class coffee, and whatnot. The people are famous for their unique fashion sense and style. If you're a sports enthusiast, don't forget to visit the all-famous Melbourne Cricket Ground (MCG) and attend an AFL game.
---
3.

Brisbane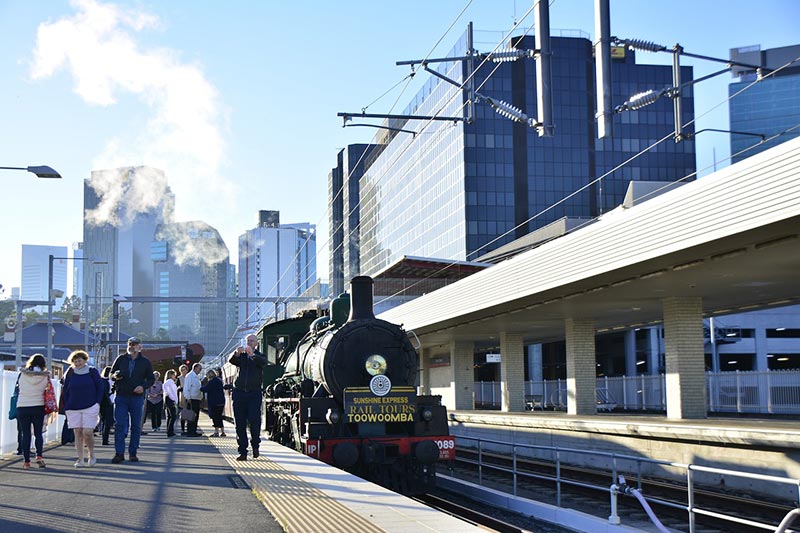 | | |
| --- | --- |
| State: | Queensland |
| Population: | 2.5 million |
Brisbane has almost half the population of Melbourne but is emerging as a rapidly populated city in Australia. Also known as "Brisvegas" among locals, the city has a cozy, laidback lifestyle, mild climate, lower cost of living, and, more importantly, friendly residents.
Brisbane also has a unique balance of city buzz and the calmness of the islands. For some, it's a fun city; for others, it's the best place to unwind at the beach after a long day. You'll be surprised to know that despite being positioned near the ocean, Brisbane also has its own man-made beach! Crazy, right?
What's more, the city has other island options, including the beautiful Stradbroke Island or Straddie. Apart from the beaches and islands, the city also has some exceptional bargain shops, malls, and leisure activities. Undoubtedly, Brisbane is the perfect city to live in!
---
4.

Perth
| | |
| --- | --- |
| State: | Western Australia |
| Population: | 2.1 million |
Perth is the West Coastal city in Australia, popular for its ideal "big country" vibe. But it is way less busy than the biggest cities with a population of 2.1 million. The environment is suitable for those visitors who prefer a city buzz with a natural landscape.
Perth hosts more than half a million international visitors and entertains them with serene oceans, aesthetic parks, and gorgeous valleys. Some popular islands in the city include Seal, Rottnest, and Penguin Islands.
Upon visiting the city, you'll be welcomed by lazy rivers rushing through the city's center and white sand beaches with clean water from the Indian Ocean. It also has multiple tropical island destinations, mesmerizing wine areas, and many spell-binding places.
If you're a fan of sand dunes, don't forget to surf through Lancelin Sand Dunes. Also, visit the Indian Ocean to say hello to some friendly sharks.
---
5.

Adelaide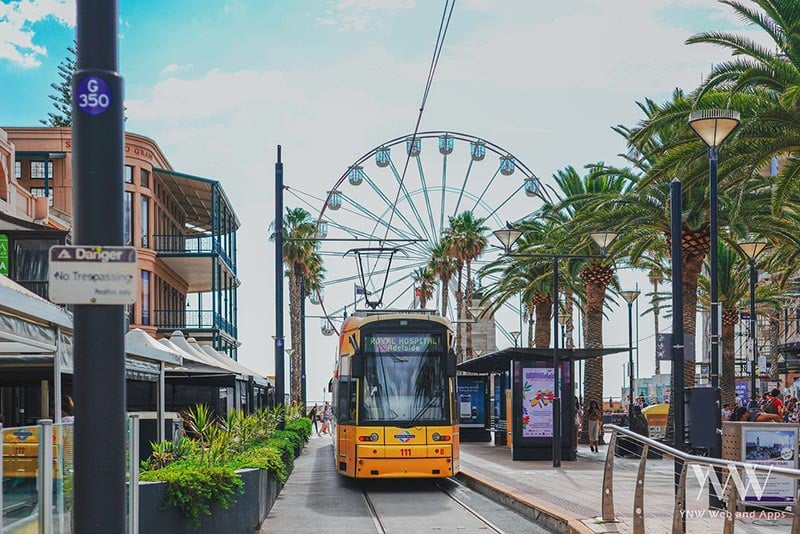 | | |
| --- | --- |
| State: | South Australia |
| Population: | 1.3 million |
"The City of Churches," Adelaide is known to all because of its beautiful and historical religious landmarks. It is the capital of South Australia and is comparatively very small than other contenders on the list. It only has a population of 1.3 million.
Adelaide has many landscapes, stunning beaches, and hip cafes to enjoy. It also has some of the country's top-notch wine regions present in rolling hills. Not only that, but the city also has some fantastic island destinations to help the tourists unwind from all their stress.
Going north of the city, you'll join the tourist trail toward the Red Center. No matter where you go, don't forget to visit Adelaide Zoo, Glenelg and Henley beaches, and Gorge Wildlife Park.
---
6.

Gold Coast
| | |
| --- | --- |
| State: | Queensland |
| Population: | 560,000 |
Gold Coast is an attractive holiday destination for families and solo travelers. The city has everything someone would want. It is located near the New South Wales border, slightly away in the South-Eastern region of Queensland. Yes, that's the perfect location to spend time with your partner and cherish their company.
The warm weather of Gold Coast is the primary reason the city always looks busy. Even with a population of just 560,000, it seems one of the most dynamic cities, with thousands of tourists booking resorts and homes to stay close to the beaches.
The city also has some amazing amusement parks for kids. Gold Coast's central hub, Surfers Paradise, consists of the best bars, cafes, restaurants, shopping malls, and clubs for adults to enjoy their time. In Gold Coast, the fun has no limit!
---
7.

Newcastle
| | |
| --- | --- |
| State: | New South Wales |
| Population: | 450,000 |
Newcastle is heaven for people looking to relocate to a beautiful, less-crowded city in Australia. With a population of only 450,000, the city is ideal for slowing down your life and returning to nature. However, this New South Wales city is seeing peak popularity in tourism, with thousands of people visiting it for its picturesque aesthetic locations.
Newcastle also has a wide array of beaches for divers, swimmers, and sun lovers. These include Redhead, Newcastle, Stockton, and Merewether Beach. Not only that, but it's also an ideal place for hikers and walkers to continue their adventure in front of some irresistibly gorgeous views. Wine-lovers are also in for a treat in Newcastle, as it has some of the leading wineries in the Hunter Valley, located just a few miles away.
You can also quickly access some of Australia's East Coast cities, such as Sydney and Byron Bay, from Newcastle. So, if you want to stay connected to most of the East Coast, take a trip to Newcastle today.
---
8.

Canberra
| | |
| --- | --- |
| State: | Australia Capital Territory (A.C.T) |
| Population: | 405,000 |
Many people only know Canberra for its political affairs. But little do they know that it's one of Australia's coolest and trendiest cities. With a population of just above 400,000, Canberra's neighborhoods now consist of world-class restaurants and tourist spots.
It is the country's capital city, named after the famous rivalry between Sydney and Melbourne for bragging rights. Surprisingly, Canberra outclassed both since it is located between the two biggest cities in New South Wales.
So, if you want to travel Sydney, Melbourne, and Canberra in one go, land in Canberra as it's located just seven hours from Melbourne and three hours from Sydney. This way, the entire New South Wales stays on your traveling radar.
The weather of Canberra makes it unique. It gets super-cold in winter and becomes ideal in summer because of the cool breeze coming from Lake Burley Griffin. Tourists mainly visit the city to see the Parliament House, galleries, museums, national parks, and the Floriade flower festival.
---
9.

Sunshine Coast
| | |
| --- | --- |
| State: | Queensland |
| Population: | 350,000 |
Sunshine Coast is no different than Queensland's Gold Coast, but with a more relaxed and settled aura. With a population of just 350,000, the city also has some incredible landscapes and picturesque locations.
True to its name, Sunshine Coast stays hot throughout the year, ideal for vacationing in any season. The city also has natural waterfalls, freshwater spots, warm water, and white sand beaches to have a worry-free time.
If you get bored with the serenity, head to Sunshine Coast's buzzing towns like Noosa to enjoy the terrific nightlife in a laidback style. Don't forget to relish the delicious fresh food. Once you visit the city, you'd know why it is the most-loved destination in Australia.

Conclusion
Australia has many rare animal species, gorgeous beaches, and highly populated cities. Regarding population, Sydney and Melbourne top the list with just a mere difference. They are followed by Brisbane, Perth, and Adelaide, which are famous for their calming and vibrant lifestyles.
Queensland's Gold Coast and Sunshine Coast are also among the most populated cities in Australia. But no matter what city you visit, the oceanic breeze, delicious food, and gorgeous beaches will welcome you.
See Also: 10 Most Populated Cities in the World
---
Featured Image Credit: NatasaInsightMagazine, Pixabay