12 Most Densely Populated Cities in the World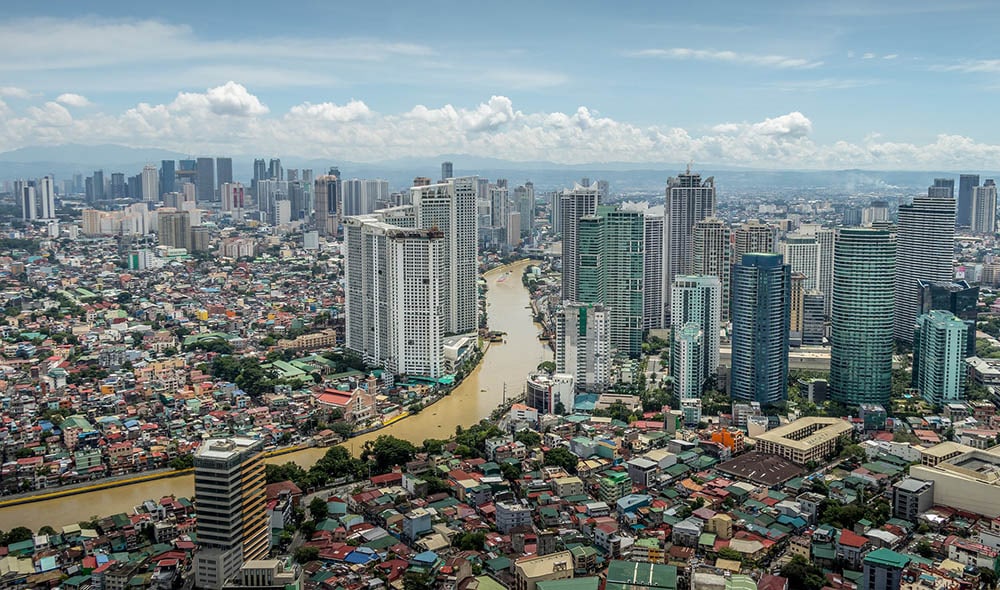 In 2020, the world population reached 7.76 billion people—a 12% increase compared to 2010. Our species is reproducing at a rapid pace, setting new records. But what about population density, though? Which cities around the globe have the highest concentration of citizens per square mile?
That's what we're here to find out! So, is it Beijing or Mumbai? Or maybe it's Tokyo? None of the above! And now that we got you excited to find out which city took the top spot, let's get right to it. A quick note: our focus will be on the entire city proper, not urban or metropolitan areas. Alright, now we begin!

The 12 Most Densely Populated Cities in the World
1.

Manila, Philippines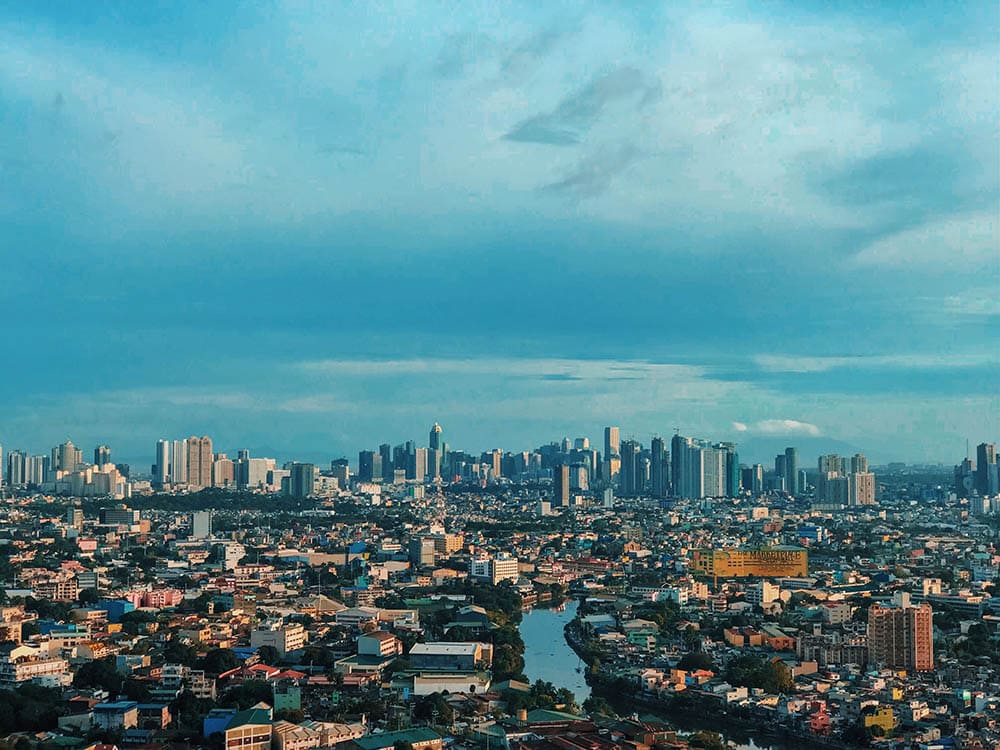 | | |
| --- | --- |
| Population (city proper): | 1.85 million people |
| Population density: | 43K km2/111.5K sq. mi |
| Area/Size: | 43K km2/16.5 sq. mi |
| Founded in: | 1571 |
Established in 1571 by Spanish conquistadors, Manila is one of the most vibrant, diverse, and culturally rich places in the world. On top of that, the capital of the Philippines has been the most densely-populated city since 2019: 111.5K sq. mi. Home to 1.85 million people, it's among the richest regions in Southeast Asia and is a very popular tourist destination.
The parks, museums, historical landmarks, and delicious food attract hundreds of thousands of foreigners every year. However, with the city already being overly crowded, visitors put an even bigger strain on local authorities. The living standards aren't very high in Manila, either; furthermore, it's prone to earthquakes.
---
2.

Mandaluyong, Philippines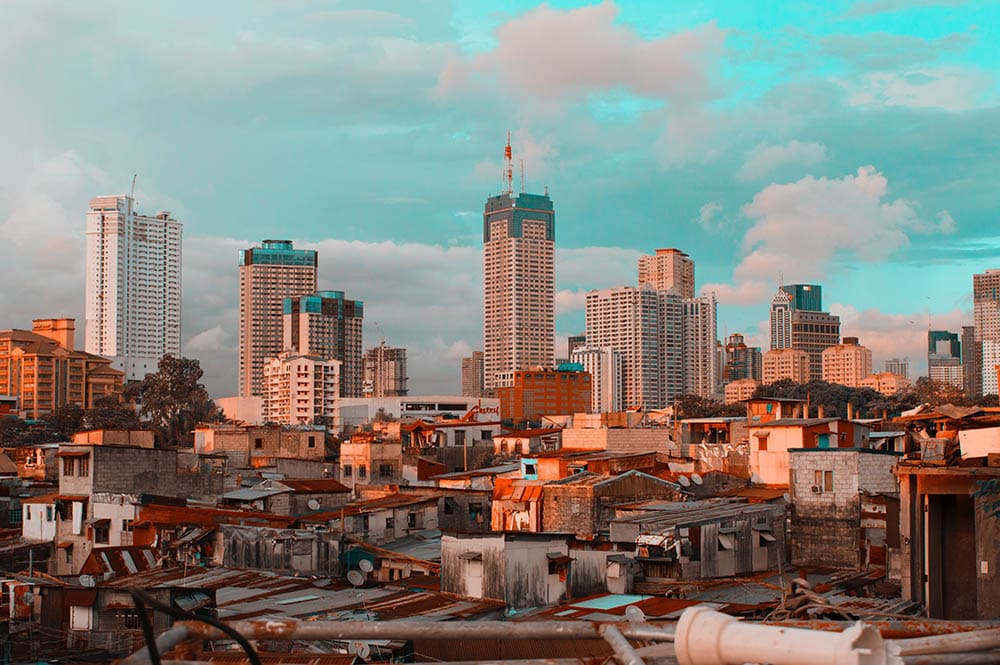 | | |
| --- | --- |
| Population (city proper): | 425.7K people |
| Population density: | 38.5K km2/99.7K sq. mi |
| Area/Size: | 11K km2/4K sq. mi |
| Founded in: | 1841 |
A highly urbanized city with a population of 425K people, Mandaluyong has been an independent town since 1841 and got its name in 1931, during the US invasion. Mandaluyong is not very big (only 4K sq. mi) but it's currently ranked as one of the most densely-populated cities: 99.7K sq. mi. There are lots of business HQs, banks, and malls there. The local infrastructure is, indeed, quite impressive.
Speaking of the malls, the city is known as the "Shopping Capital of the Philippines". Now, while it's not nearly as popular among tourists as Manila, during the holiday, Mandaluyong is often "taken over" by shoppers from all over the country, which temporarily boosts population density, making it even more crowded.
---
3.

Pateros, Philippines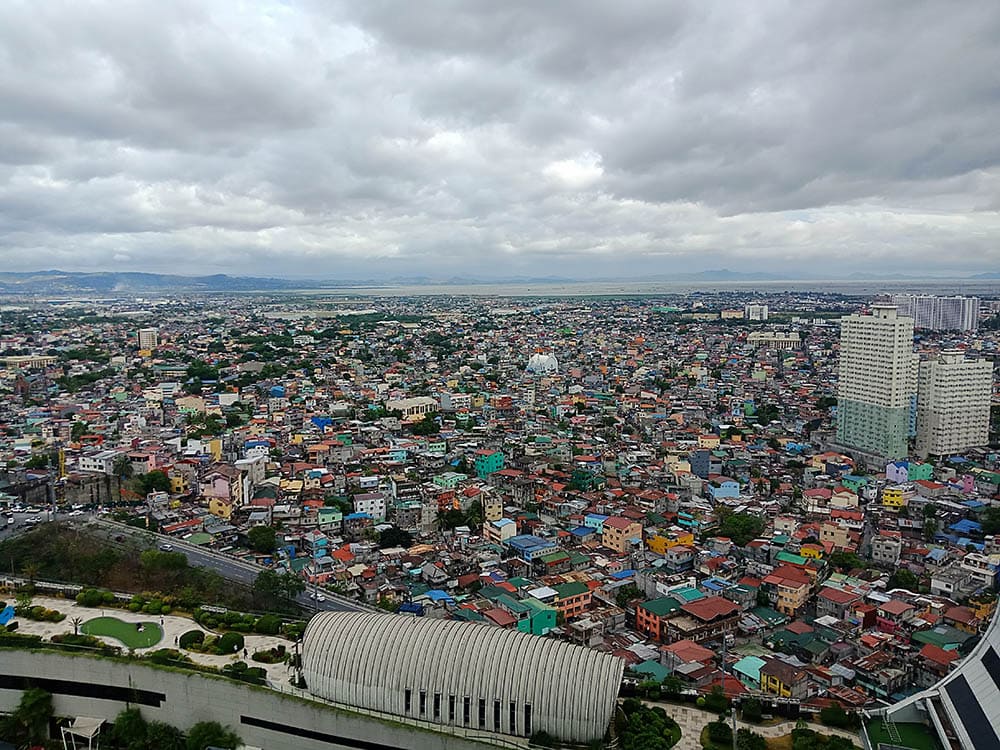 | | |
| --- | --- |
| Population (city proper): | 65.2K people |
| Population density: | 37K km2/96K sq. mi |
| Area/Size: | 1.8K km2/0.7K sq. mi |
| Founded in: | 1770 |
Pateros is one of the smallest towns in the Philippines. With an area of 0.7K sq. mi and a population of 65.2K persons, it's the third-most densely populated place in the world (almost as busy as Mandaluyong). So, what can you expect to find there? Is Pateros worth a visit? Well, if you're interested in ducks, then you'll definitely find it to be a great destination for your next trip.
Pateros raises ducks and produces various delicacies with duck eggs, including balut. In Tagalog (the language of the locals), "pato" means duck.
---
4.

Caloocan, Philippines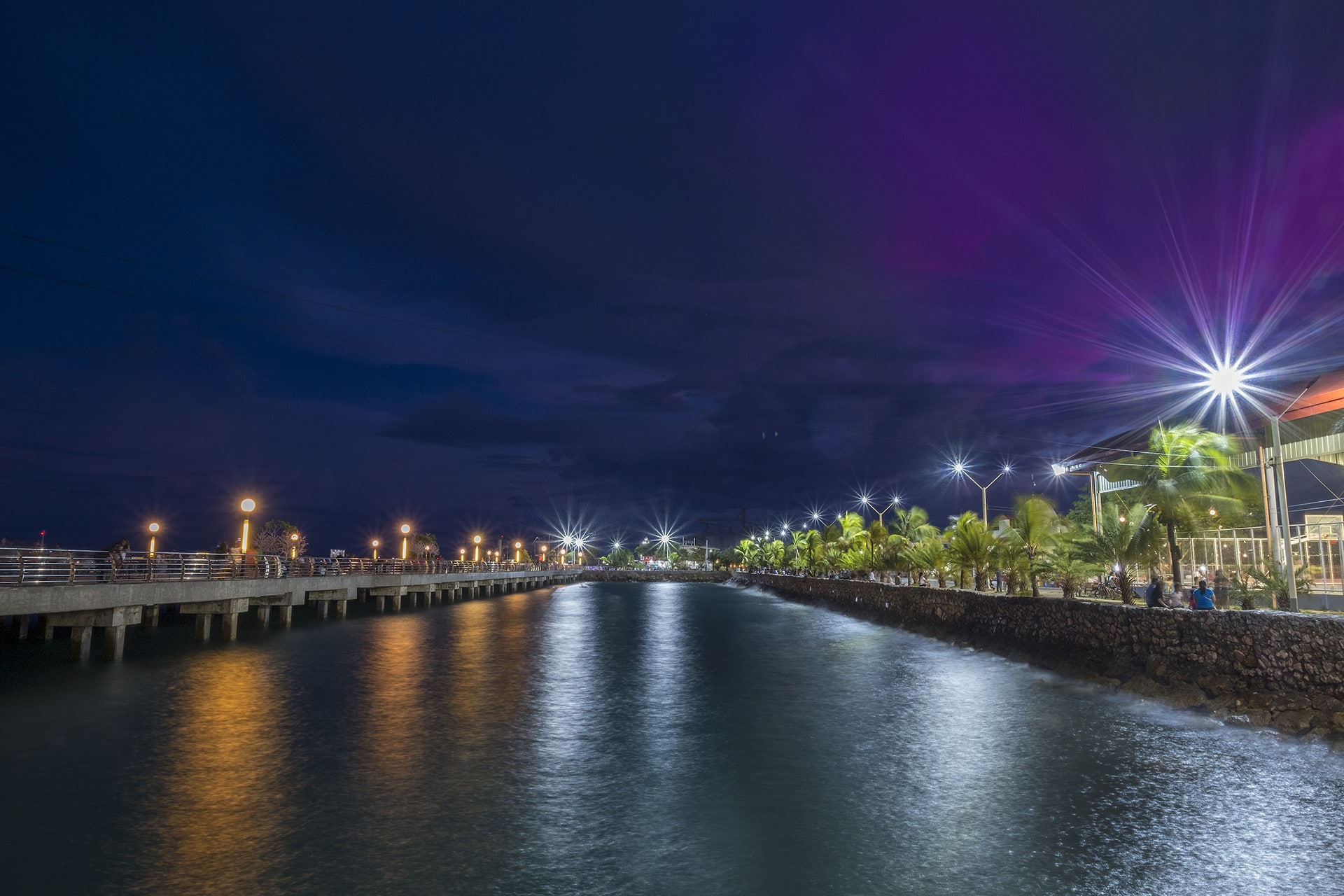 | | |
| --- | --- |
| Population (city proper): | 1.66 million people |
| Population density: | 31.2K km2/80.9K sq. mi |
| Area/Size: | 53K km2/21K sq. mi |
| Founded in: | 1802 |
At the #4 spot, we have Caloocan, a chaotic, fast-paced city that houses 1.66 million citizens. It's actually bigger than Manila and feels a bit less noisy. Much like Mandaluyong, Caloocan is an industrial and business center. The combination of beautiful residential areas and commercial properties turns it into a bustling "hive".
Before the 19th century, there was no city or even a settlement in this area. However, in the early 1800s, fishermen from neighboring communities turned it into a full-fledged town (in 1802, to be exact). The people of Tondo also found a shelter in Caloocan, away from the oppression.
---
5.

Bnei Brak, Israel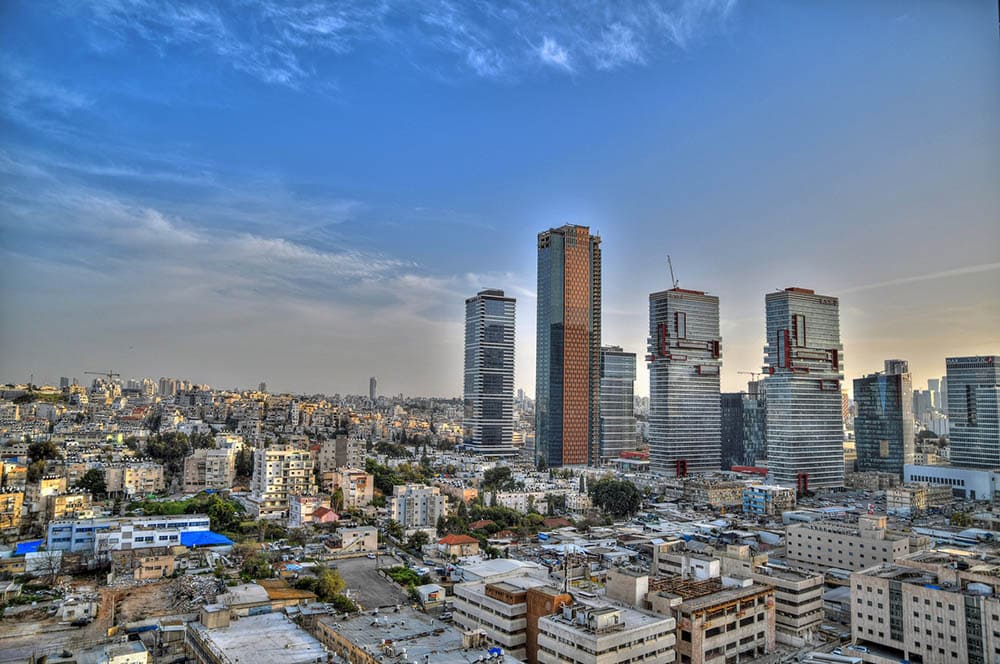 | | |
| --- | --- |
| Population (city proper): | 212K people |
| Population density: | 30K km2/77.7K sq. mi |
| Area/Size: | 7K km2/3K sq. mi |
| Founded in: | 1924 |
Moving on from the Philippines, we've got Bnei Brak, a city located in Israel. While it was technically founded in 1924, the city's origins date back to ancient times. Bnei Brak has always been a center for Haredi Judaism and is today home to 212K people (95% of the locals are ultra-orthodox Jews). Sadly, despite its beauty, Bnei Brak is an underdeveloped, poor town.
This is the most densely-populated city in all of Israel but it has been struggling economically ever since the local food and cigarette factories were closed. If you ever visit, make sure to check out the famous Coca-Cola plant and the women-only department store.
---
6.

Kathmandu, Nepal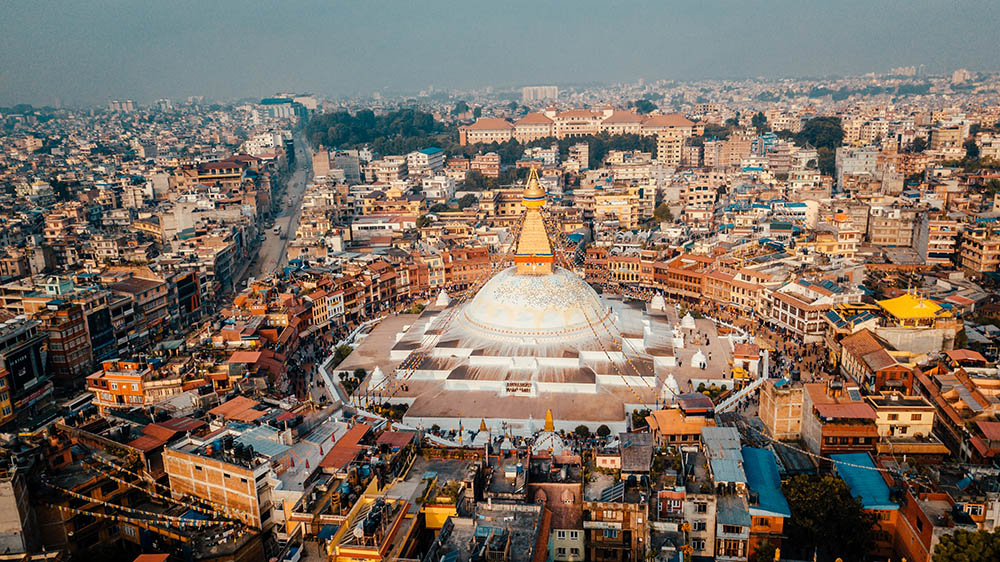 | | |
| --- | --- |
| Population (city proper): | 1.44 million people |
| Population density: | 29.1K km2/75.5K sq. mi |
| Area/Size: | 49K km2/19K sq. mi |
| Founded in: | The 2nd century BC |
If you want to get a taste of South Asia, Kathmandu will be a perfect destination. This is the capital and the most crowded city in Nepal. So, what makes it stand out? First, Kathmandu is located at an altitude of 4.6K feet. Second, it's largely recognized as one of the oldest cities ever built. Third, Kathmandu is a cultural and historical marvel.
With 1.444 million inhabitants, it's a tourist-favored city. And, it's constantly ranked by the likes of TripAdvisor as one of the best places to visit in Asia. This is a densely populated city, however. You'll have to learn how to navigate the narrow streets of Kathmandu like a local!
---
7.

Dhaka, Bangladesh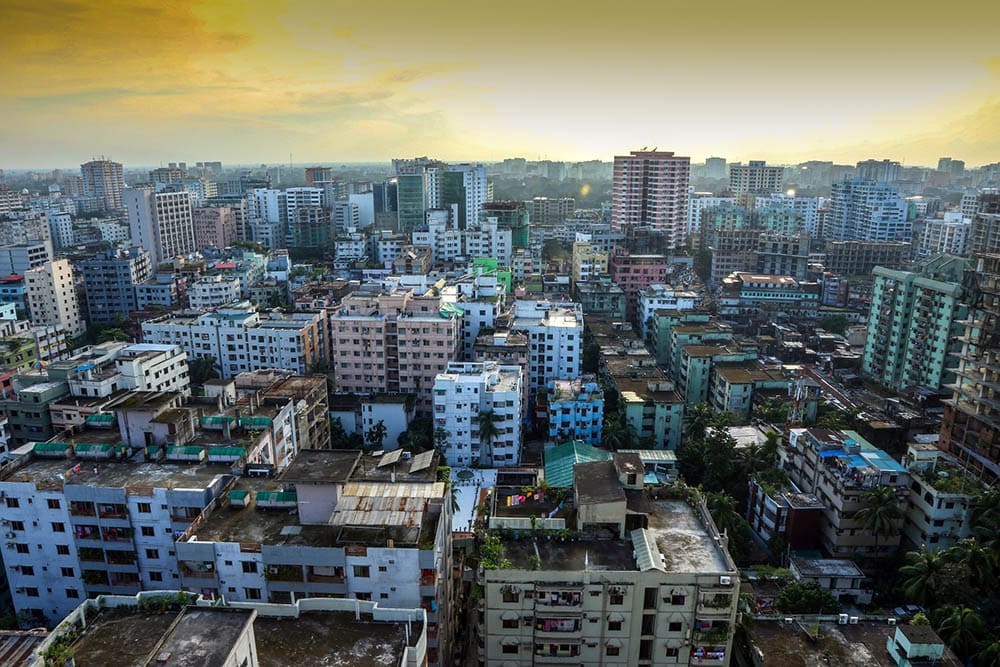 | | |
| --- | --- |
| Population (city proper): | 8.9 million people |
| Population density: | 29K km2/75.2K sq. mi |
| Area/Size: | 306K km2/118K sq. mi |
| Founded in: | 1608 |
Dhaka is the largest and most populated city on the list. With an area of 306K square kilometers/118K square miles, it has an impressive demographic: 8.9 million people. Dhaka is also the capital and the biggest city in Bangladesh and the most densely populated built-up urban area in the whole world.
The strong economy (the 2nd-best in South Asia), advanced infrastructure, and exotic cuisine make it worth a visit. Last, but not least, Dhaka (also spelled Dacca) has a record-high number of Bengali speakers. It's a cultural and spiritual home for Muslims as well—has been for over 400 years.
---
8.

Makati, Philippines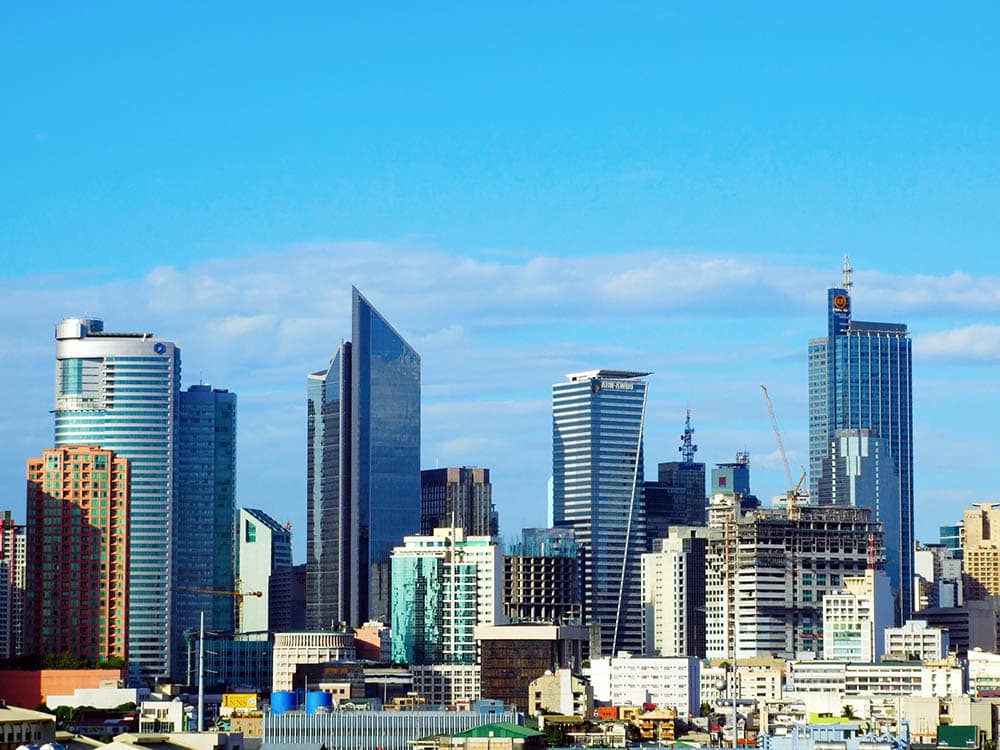 | | |
| --- | --- |
| Population (city proper): | 629.6K people |
| Population density: | 28.9K km2/75K sq. mi |
| Area/Size: | 22K km2/8K sq. mi |
| Founded in: | 1670 |
Alright, let's go back to the Philippines and see what Makati is all about. It's a rich, multicultural and multinational city with an impressive line-up of local and foreign businesses. Next, Makati's architecture is a beautiful mix of European and Asian styles. The skyscrapers, in turn, confirm its title as the corporal center of the Philippines.
As for population density, it's slightly lower than that of Dhaka and Kathmandu. The city is relatively small (only 8K sq. mi) and currently, 630K people live there.
---
9.

Port-au-Prince, Haiti
| | |
| --- | --- |
| Population (city proper): | 987K people |
| Population density: | 27.4K km2/71K sq. mi |
| Area/Size: | 36K km2/14K sq. mi |
| Founded in: | 1749 |
The capital of Haiti, Port-au-Prince, relies heavily on its harbors. Home to almost one million people (2.6–3.7 million if we count the metropolitan area), it's been an economical hub in the Caribbean for many centuries. It was the French that built the harbor back in 1749 and it's still a major source of income not only for the city but the whole country.
As for the downsides, there are too many slums in the residential areas, and most are dangerous and overpopulated. In this city, while the commercial buildings are located near the ocean, the residential districts all sit on the hills. Port-au-Prince was devastated by a horrible earthquake back in 2010 that took the lives of 230K people.
---
10.

Levallois-Perret, France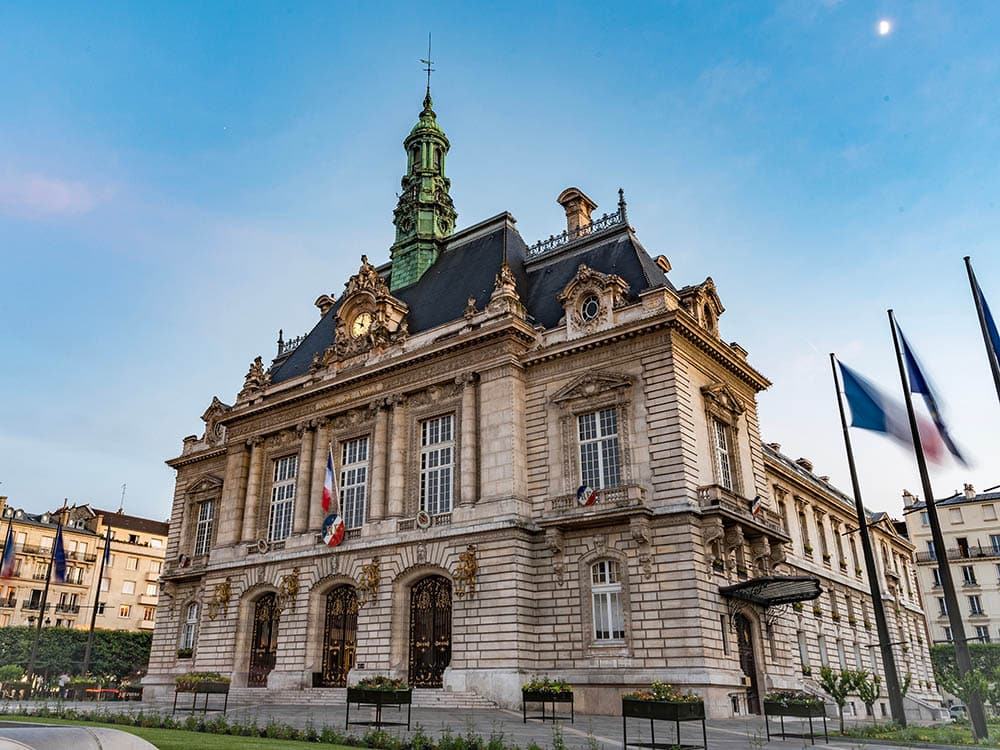 | | |
| --- | --- |
| Population (city proper): | 64.3K people |
| Population density: | 26.7K km2/69.1K sq. mi |
| Area/Size: | 2.41K km2/0.9K sq. mi |
| Founded in: | 1822 |
In contrast to popular belief, there are some densely populated cities in Europe as well. Coming in at the #10 spot is the lovely Levallois-Perret in France. Founded 200 years ago (in 1822), it's a small (0.9K sq. mi), yet a beautiful and well-developed town. The population is 64K, but for a commune this tiny, it's rather high. In fact, Levallois-Perret is the most densely populated city in the EU.
---
11.

Vincennes, France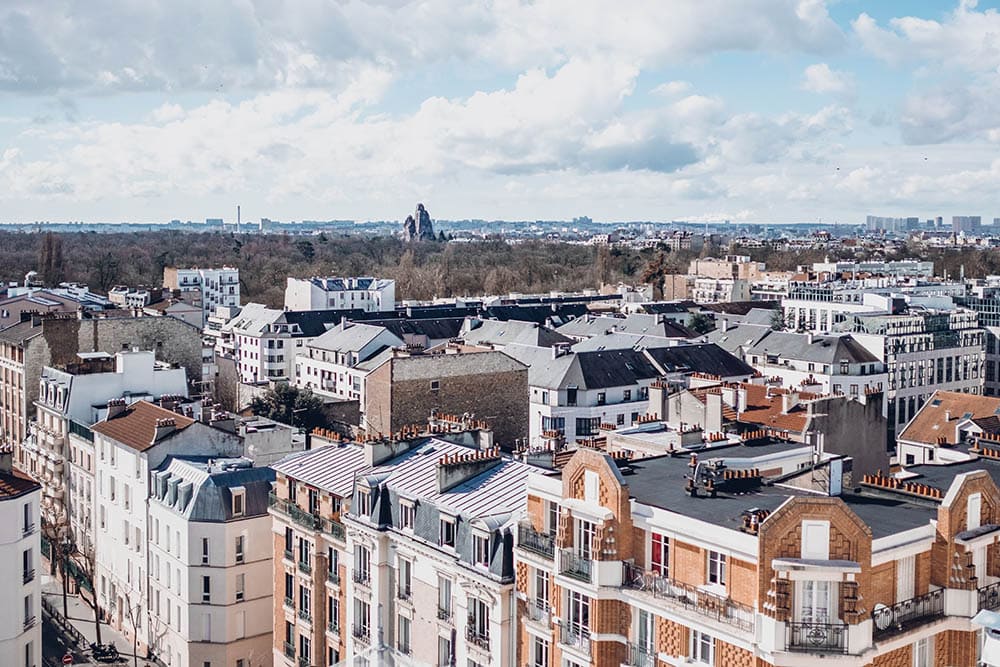 | | |
| --- | --- |
| Population (city proper): | 49.8K people |
| Population density: | 26.1K km2/67.6K sq. mi |
| Area/Size: | 1.9K km2/0.74K sq. mi |
| Founded in: | 1732 |
If Levallois-Perret is a bit too expensive for you, Vincennes might be the right destination. The area, population, and density are slightly smaller which equals a more comfortable time there. Vincennes is an older city, too (established 90 years earlier, in 1732). The beautiful thing about this commune is that you'll be able to reach Paris in 5–10 minutes (it's just 4.2 miles away).
While still in Vincennes, don't forget to visit the breathtaking park and castle.
---
12.

Le Pré-Saint-Gervais, France
| | |
| --- | --- |
| Population (city proper): | 18K people |
| Population density: | 25.6K km2/66.4K sq. mi |
| Area/Size: | 0.7K km2/0.27K sq. mi |
| Founded in: | 1911 |
People looking for a quiet, picturesque, and rich community in the center of Europe will like what Le Pré-Saint-Gervais has to offer. Now, 18K citizens are quite a lot for a town this tiny (0.27K square miles). And, the vast majority of the locals are French in the second or third generation: everyone knows each other. The population hasn't changed much over the years, by the way. It was 14.7K back in 1968.

How Do Cities Get Overcrowded?
Since the dawn of humanity, we've had a tendency of huddling together in one spot. Scattered all over the place, people aren't very productive. In contrast, when they're all living and working in the same area, that leads to prosperity. These days, the most crowded cities are usually the capital or the industrial, financial, and entertainment centers.
Younger people are naturally drawn to places with better jobs and more ways to express themselves. That puts a lot of pressure on the city, though, especially the roads, the housing system, and the labor market. World governments introduce various incentives to make people move to the suburbs, but that doesn't always work.
Living in a Densely-Populated City: Pros and Cons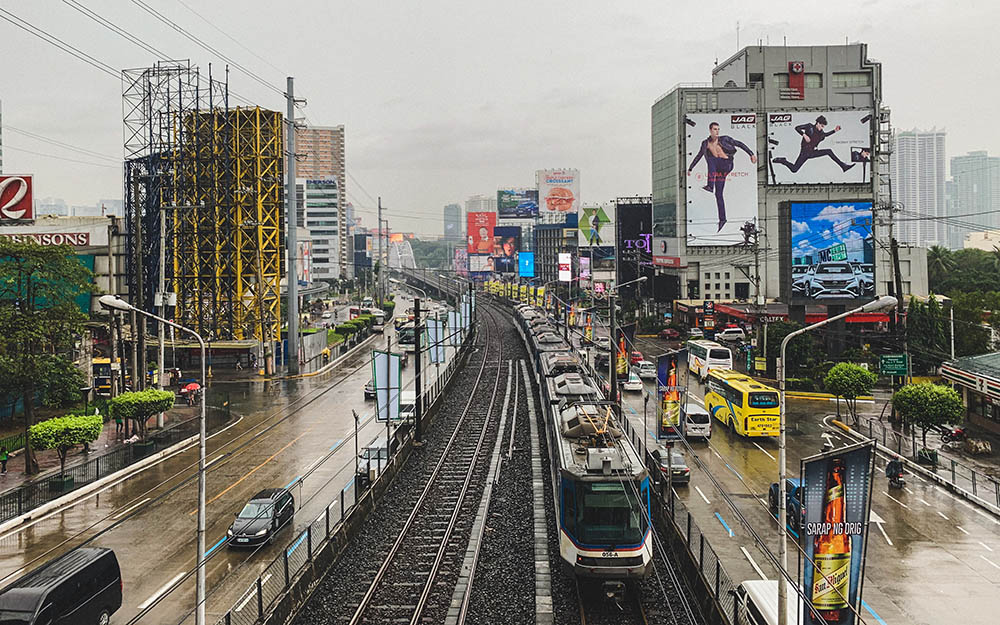 Back in the day, it used to be that the bigger the city, the more opportunities it holds. In many ways, that's still very much true. A densely-populated area can offer better job prospects, a well-developed public transport system, and a diverse environment. Better health care is a factor, too.
As for the cons, the higher the number of people per square mile, the harder it will be to move around. Busy, loud streets, heavy traffic, and congestion: that's what you can expect. High living costs and crime rates will be a part of the deal as well. People aren't that happy in overcrowded urban environments, either.
Most Densely-Populated Countries: A Quick Look
Before we wrap things up, check out the most crowded countries on the planet:
Monaco (Europe): 19.3K km sq./50K sq. mi
Singapore (Asia): 8K km sq./20.7K sq. mi
Bahrain (Middle East): 2.1K km sq./5.4K sq. mi
Maldives (South Asia): 1.8K km sq./4.6K sq. mi
Malta (Europe): 1.6K km sq./4.1K sq. mi
Bangladesh (South Asia): 1.2K km sq./3.1K sq. mi
Vatican City (Europe): 900 km sq./2.3K sq. mi
Barbados (the Caribbean): 668 km sq./1.7K sq. mi
Lebanon (Middle East): 667 km sq./1.7K sq. mi
Mauritius (East Africa): 624 km sq./1.6K sq. mi
This is important: if we add territories to the list, Macau (a Special Administrative Region of China) will take the lead with a population density of 19.7K km sq./51K sq. mi. The #4 spot will be seized by Hong Kong (also a SAR of China): 7.1K km sq./18.3K sq. mi. Finally, Gibraltar (a British Overseas Territory) will be ranked #5 with 3.3K km sq./8.5K sq. mi.

Conclusion
Population density is often confused with the total number of people living in a city, state, or country. However, it's not the same thing. You can have a big city with millions of citizens yet low density, and vice versa. As we learned today, the Philippines is the undisputed champ, with five cities on the list. France is the second-best with three chart-toppers.
The world is moving at a very fast pace, and it's hard to tell which cities will take the lead in 10–15 years. But right now, if you're planning on relocating, you might want to think twice before moving to Manila or Mandaluyong, as you'll probably be overwhelmed by the number of people on the streets!
See Also: 10 Most Populated Cities in the World
---
Featured Image Credit: AGDProductions, Pixabay