11 Motorcycle Theft Statistics in the UK (2023 Update)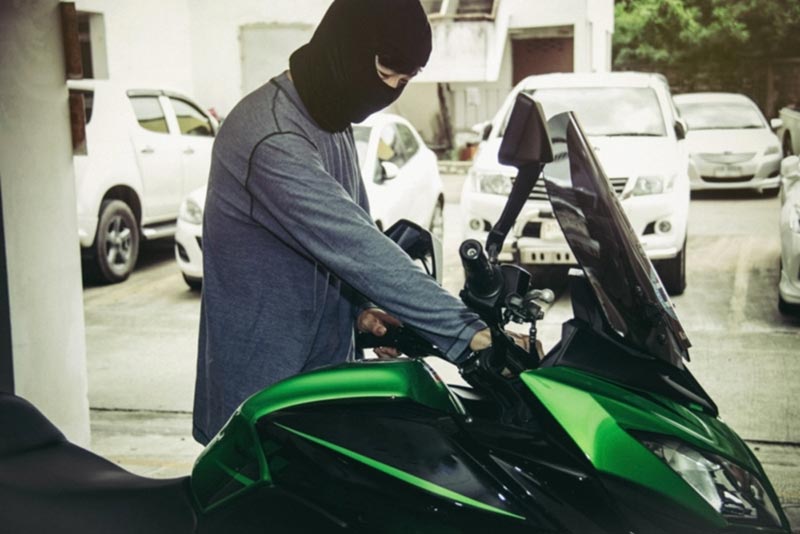 Note: This article's statistics come from third-party sources and do not represent the opinions of this website.
Motorbikes can be a convenient way to get around and a lot of owners buy them because of the extra freedom that they offer compared to cars. They can also be cheaper to buy and have lower petrol costs. However, it isn't all good news for motorbike owners and potential owners.
As well as being more likely to be involved in road accidents, motorbike owners are also substantially more likely to have their vehicles stolen than owners of other types of vehicles. This is especially true for those that live in England. The majority of bikes are taken from outside people's homes with only around half of motorcycle owners saying that they lock their vehicles when they leave them.
Unfortunately, a lot of the statistics regarding motorbike theft are old. The UK government only reports on the number of vehicles stolen and doesn't differentiate the vehicle type. Some police forces, primarily the Metropolitan Police, have released figures in the past couple of years, but not all.
Read on for statistics and data on motorcycle thefts in the UK, including the regions where thefts are most likely and the full extent of bike theft in the country. We have used information as up-to-date as possible, although it is likely that the Covid pandemic and subsequent lockdowns will have seen a change in figures.

11 Motorcycle Theft Statistics in the UK

Motorbikes and Motorbike Theft
1.

There are 1.25 million motorbikes registered in the UK.
(Statista)
The year 2020 saw a slight drop in the number of cars that were registered in Great Britain compared to 2019. The drop was likely due to the Covid pandemic. Showrooms were closed, sales were prohibited, and there was a shortage of new cars being manufactured. Despite this, there was actually a slight increase in the number of motorcycles registered. In 2019, 1.25 million motorbikes were registered, but this figure rose to 1.27 million in 2020. This still isn't quite as high as the 1.28 million that were registered in 2009 but is substantially higher than the less than one million that were registered at the start of the century.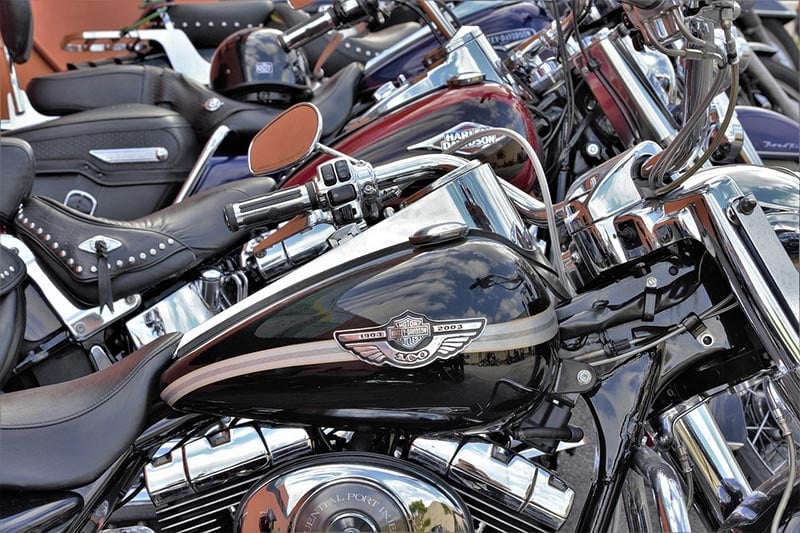 ---
2.

Approximately 40,000 bikes are stolen every year.
(Nimble Fins)
When it comes to actual vehicle theft numbers, there are no separate official figures for motorbikes. The Office for National Statistics records all vehicle thefts together without separating according to vehicle. However, according to surveys and research, 40,000 motorbikes are stolen every single year. This means that roughly 1 in 33 motorbike owners will have their bikes stolen. Despite a significant drop in 2014, the number of bikes stolen has remained roughly similar every year since 2012.
---
3.

£3 million of motorbikes are stolen from UK streets every month.
(Asgard SSS 1)
Motorcycles cost in the range of £1,000 to £20,000 depending on their age, make, and model. According to research, even the most expensive bikes are not fitted with any aftermarket security devices. Taking into account theft numbers and average bike values, £3 million worth of motorbikes are stolen from UK owners every single month.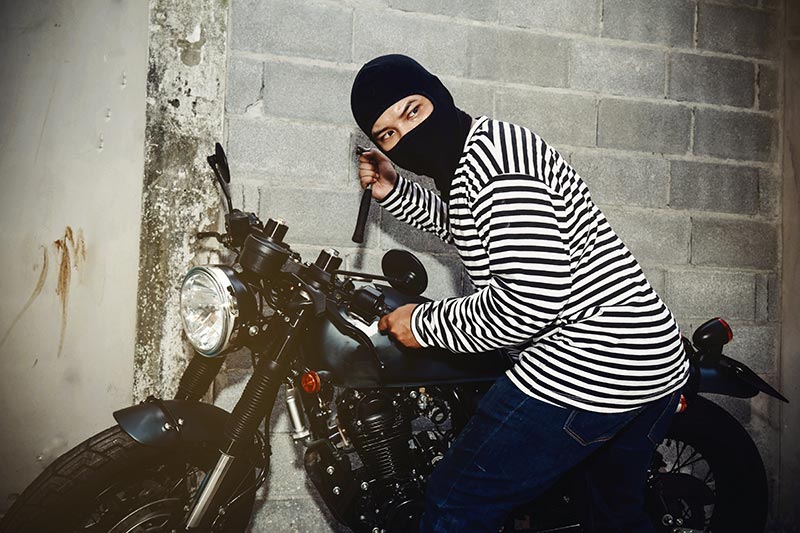 ---
4.

More motorbikes are stolen than are bought new.
(Devon and Cornwall Police)
Motorbikes are easier to steal than cars and thieves use a variety of techniques to take them. This includes simply walking up and stealing unattended bikes using the keys, but also by simply lifting the bikes into waiting vans. Such is the high rate of motorcycle theft that more motorbikes are stolen than the number of new motorbikes that are registered in the same period.
---
Regions
5.

Motorbike owners in England are 500% more likely to have their bikes stolen than bike owners in Scotland.
(Biker Rated)
When it comes to the countries of the United Kingdom, 95% of all UK bike thefts occur in England. Residents of England are 60% more likely to have their bike stolen than bike owners in Wales and 500% more likely to be the victim of motorcycle theft than owners in Scotland. Northern Ireland only accounts for 0.3% of the motorcycle thefts that occur in the UK.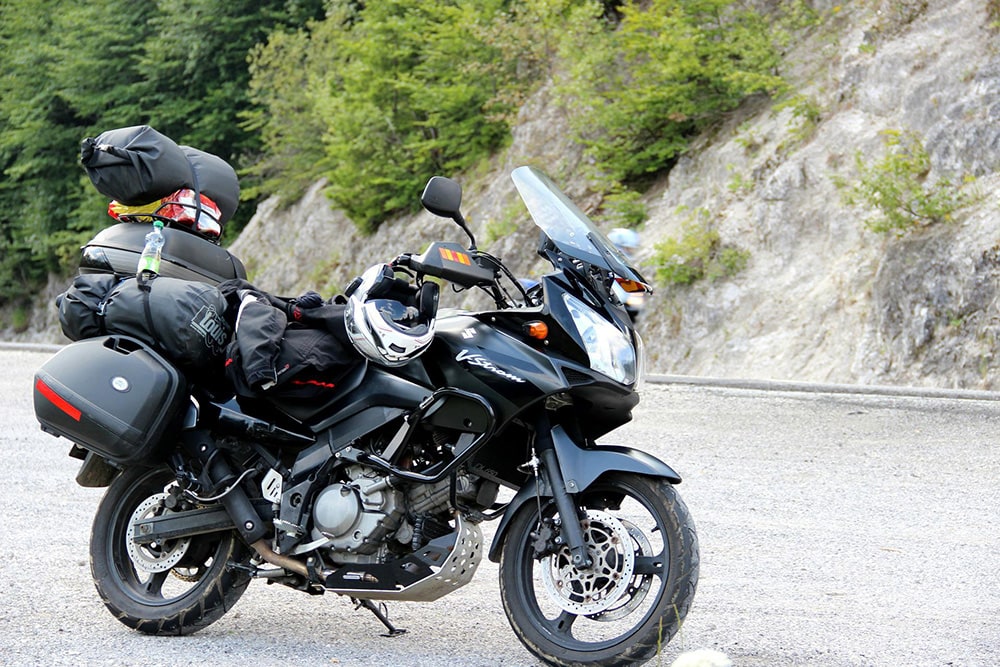 ---
6.

More than 5,600 bikes were stolen in London in 2021.
(Met Police FOI)
According to a freedom of information request showing bike theft details in London boroughs, more than 5,600 bikes were stolen in the capital in 2021. This is despite the fact that the country was under lockdown for several months of the year, effectively restricting people's movements around the city.
---
7.

40% of bikes stolen in London are not recovered.
(Met Police FOI)
The same request also showed that of the bikes stolen, 40% are not recovered at all with the bike likely sold whole or stripped down and the parts sold individually online or in person. Only just over 30% of bikes were recovered intact and 29% were recovered but were damaged.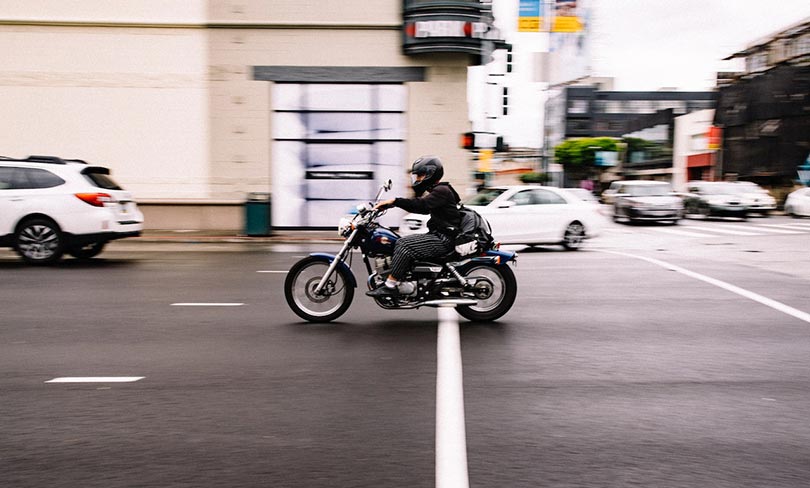 ---
8.

Bristol, East Yorkshire, and Herefordshire have the highest number of bike thefts per capita.
(Biker Rated)
While London has the highest total number of bike thefts of any region, this is likely because a large portion of the country's population lives in the city. When looking at per-capita theft rates, or the number of thefts per person, Bristol has the highest rate, followed by East Yorkshire and then Herefordshire. The region with the lowest thefts per capita is Rutland.
---
Theft Details
9.

80% of bikes stolen are taken from the owner's home.
(Asgard SSS 1)
Figures suggest that the majority of thefts occur in large urban areas, and many are committed by organised gangs that specifically target motorbikes and scooters. Around 80% of all stolen motorbikes are taken from the owner's property, rather than from car parks or other locations. One way to help prevent this kind of theft is to ensure that the bike is locked or hidden away in an existing or new bike store.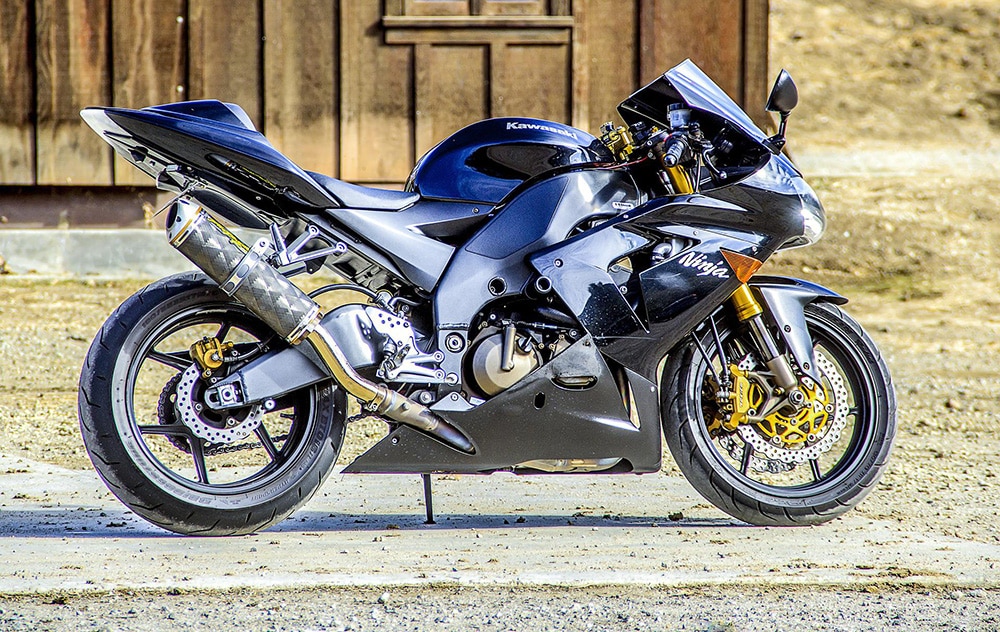 ---
10.

50% of motorbike owners do not lock their bikes.
(Asgard SSS 2)
Even some of the most expensive high-end bikes come with minimal security features. However, additional security features wouldn't help the 50% of bike owners that say they do not even lock their bikes when they leave them unattended. According to research, while motorbikes are taken by professional gangs and stripped down to be sold as parts, scooters are more commonly taken by opportunistic thieves.
---
11.

It takes around 20 seconds to steal a £10,000 motorbike.
(Asgard SSS 1)
One of the most common methods of stealing motorcycles is for a group of thieves to drive up to a motorbike in a van. The doors of the van are opened, scaffolding poles are placed through both wheels of the bike, and the bike is lifted into the van. This method of lifting bikes takes only around 20 seconds, and the thieves drive off in the van, typically without being spotted.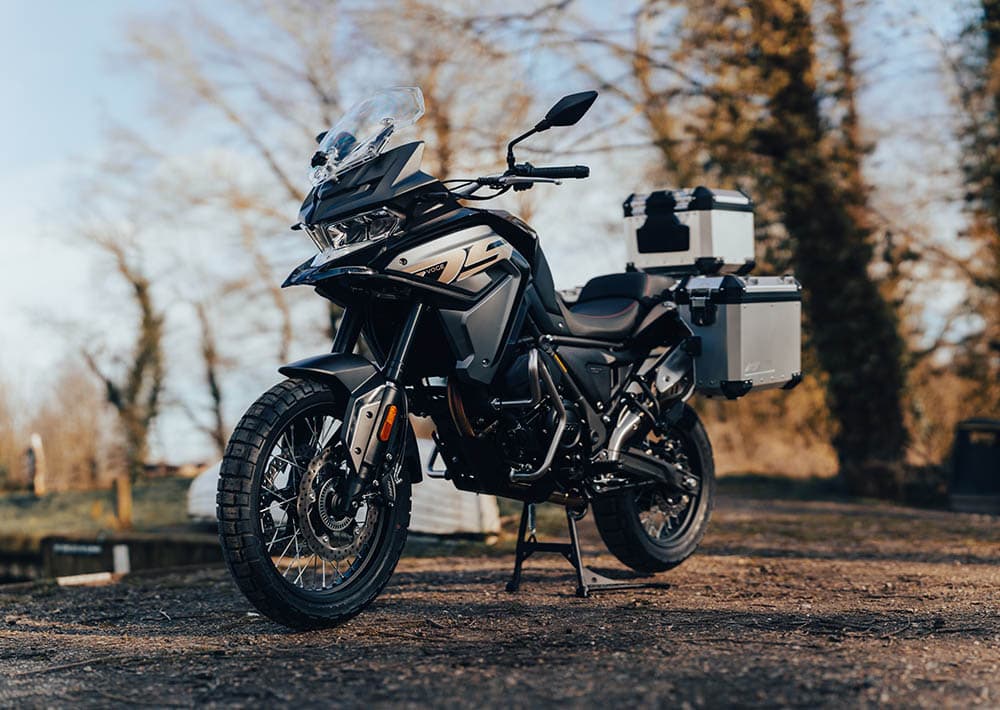 Frequently Asked Questions
What motorcycle gets stolen the most?
It's not that surprising to learn that Honda, Yamaha, Kawasaki, and Suzuki make up 85% of the total bikes stolen, considering they are the four most popular bike brands in the UK. The Honda CBR is the most widely stolen motorbike with a typical retail price of around £5,000. (Asgard SSS 1)
Where are motorcycles stolen from?
Motorcycles can be stolen from virtually anywhere, but 80% are actually taken from outside the owner's own home. The bikes are rarely started, which means that the owner won't hear them being stolen, and the bikes are often put straight into the back of a van before being taken away.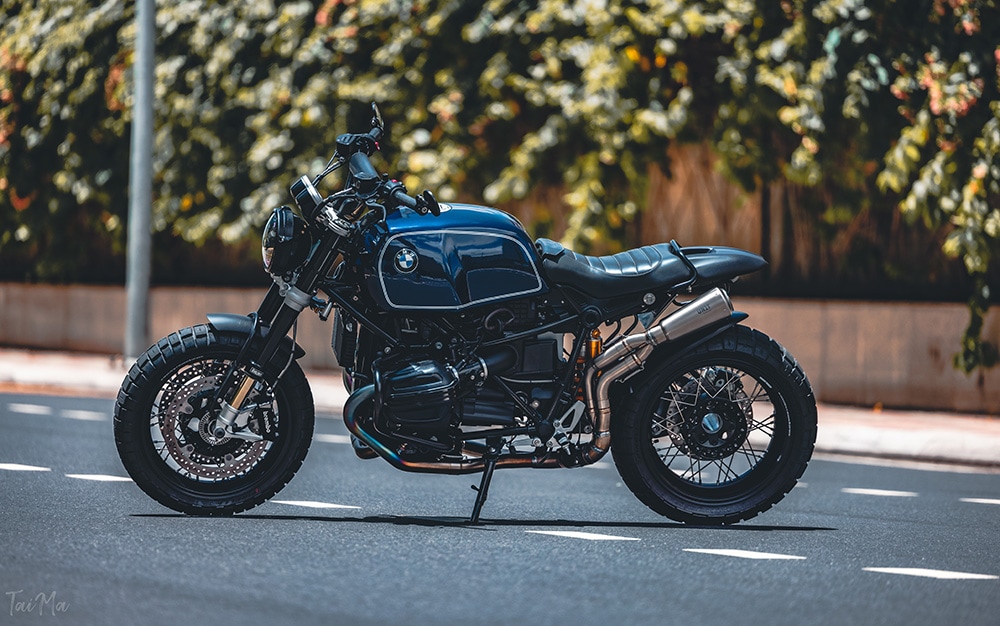 What percentage of stolen motorcycles are recovered?
If your bike is stolen, it might seem like a lost cause to report the theft. Most owners believe that there is no chance of the bike being recovered. However, approximately 46%, or nearly half, of all stolen motorbikes are eventually recovered. Unfortunately, they are often damaged when recovered, however, and may be unrideable. (Motorcycle Rider Coverage)
What do thieves do with stolen motorcycles?
Although joyriding is a common reason for motorcycle theft, it is more likely that a bike is stolen to be sold as is or stripped and the parts sold. It is possible to strip a bike down for parts without having the key and without having to start the engine and while the parts may only fetch a fraction of the total retail value of the bike, this doesn't matter to thieves who can steal multiple bikes in a day.

Conclusion
There are over 1.25 million motorcycles registered in the UK, including scooters and mopeds. The number of bikes owned did actually increase slightly in 2021 compared to 2020, despite the Covid pandemic. Unfortunately, motorbikes are easier to steal than cars, with thieves using scaffolding pipes through the wheels to lift them into vans before stripping the bike down to its constituent parts and selling them. It is estimated that bikes worth a total of £3 million are stolen every month in the UK.
---
Featured Image Credit: chalermphon_tiam, Shutterstock