12 Motorcycle vs Car Accident Statistics in Australia (Updated in 2023)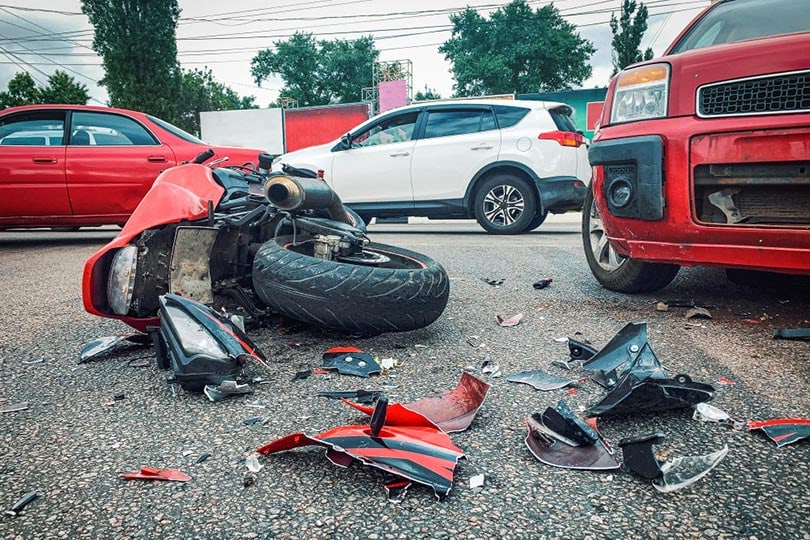 Note: This article's statistics come from third-party sources and do not represent the opinions of this website.
It seems that motorcycle and car accidents are on the rise in Australia. It is important to be aware of the facts surrounding these types of collisions so that you can better protect yourself and others while out on the roads.
The following 12 motorcycle vs car accident statistics in Australia provide an insight into the state of affairs in this regard.
The 12 Motorcycle vs Car Accident Statistics in Australia

Motorcycle Accident Statistics
1.

Fatal motorcycle accidents are up 42% in Australia.
(MCNews)
Over a 10-year period, fatal motorcycle accidents have increased by 42%. This is a worrying figure for riders and other road users alike, suggesting that the roads are becoming increasingly dangerous in Australia.
As of 2022, Australia is the most dangerous it's been in terms of fatal motorcycle accidents in the last decade. If this trend continues, it could become even more dangerous for motorcycle riders in the coming years. This could affect insurance costs and other safety measures, as well.
---
2.

Motorcycle fatalities have reached 222 in 2022.
(Statista)
In 2022, the total number of motorcycle fatalities so far is 222 in Australia. This number has remained largely the same since 2018 and is slightly higher than the historical average.
To date, 2022's statistics are down compared to the year prior, which saw 227 motorcycle-related deaths in 2021.
This could indicate an upward trend in motorcycle safety, although further research is needed to determine the cause. Once updated reports come in after the close of 2022, the trends in motorcycle fatalities should be more apparent.
---
3.

Men are killed most in motorcycle accidents.
(Transport Accident Commission)
In a shocking statistic related to motorcycle fatalities, men make up 96% of all casualties related to two-wheeled vehicles, with the remaining 4% being women.
Furthermore, more men than women are killed in car accidents, as well, although this number is much lower. While car fatalities involving men are at 67%, this statistic is far from the 96% figure related to motorcycle accidents.
It's speculated that a combination of risk-taking, lack of protective measures and less experience when it comes to two-wheeled vehicles is what contributes to this startling number.
---
4.

Nearly half of all motorcycle injuries are men over 40.
(Transport Accident Commission)
An equally surprising report shows that nearly half of all motorcycle injury victims in Australia are men over the age of 40. This is likely due to the fact that many of these drivers have experienced a lack of training and knowledge about motorcycling safety best practices.
Additionally, since baby boomers and Gen Xers account for most riders, their lack of influence also contributes to this statistic. With a growing elderly population, more riders need to understand the importance of safety when riding.
Car Accident Statistics
5.

Most senior Australian drivers worry about being in a wreck.
(Global Travel Media)
According to a recent study, a staggering 70% of all Australian drivers ages 65 and over have expressed worry about being involved in a road accident. Whether they drive cars, motorcycles, or any other vehicle, this fear is shared by most types of senior drivers.
The younger segment of drivers, aged 35 to 44, are nearly just as concerned. The study showed that almost 60% of drivers in that age bracket feared being involved in a crash.
These statistics show that Australians of all ages are aware of the dangers associated with driving, but they also demonstrate the importance of staying vigilant while on the road. When it comes to safety, no matter your age or mode of transport, it pays to stay alert and follow basic traffic rules.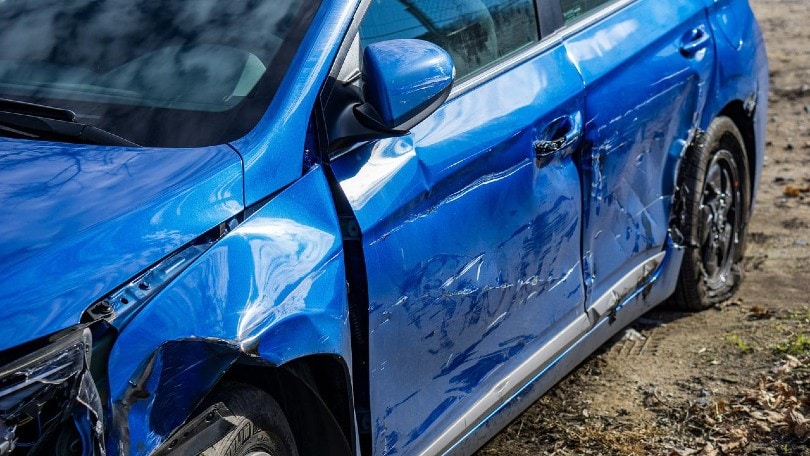 ---
6.

Drivers aged 40 to 64 are in the most car accidents.
(Savvy)
The age group of 40 to 64-year-old drivers were the most frequent victims of car accidents in Australia, making up 33% of vehicle incidents. This same segment was also more likely to be involved in an accident that resulted in injury or death than younger drivers.
After the 40-to-64 age group, drivers between the ages of 17 and 25 are the most probable segment to get into an accident.
In general, younger drivers are more likely to cause an accident due to their inexperience, while older drivers are more likely to be involved in a fatal accident due to age-related physical and mental deterioration.
---
7.

Men get in more car accidents than women.
(Savvy)
Men account for two-thirds of all motor vehicle injuries and fatalities, according to the latest statistics coming out of Australia.
This is probably due to men's higher risk-taking behavior compared to women and their greater likelihood of speeding and not wearing a seatbelt.
As of March 2022, there have been more than 850 deaths resulting from car accidents in Australia. Men accounted for 67% of these fatalities, whereas women accounted for just 33%.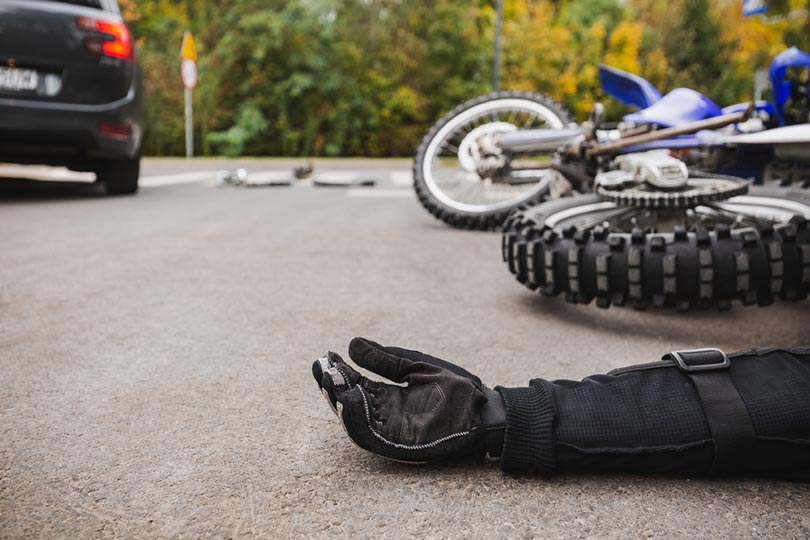 ---
8.

In the first 6 months of 2022, there were over 1,200 car fatalities.
(Statista)
As of July 2022, there were approximately 1,200 road deaths in Australia. This is a slight increase from the previous year. If this trend continues, then it is expected that the number of fatalities will increase in the coming months and for 2022 as a whole.
Road safety shows improvements in some areas but still has work to be done. For example, seatbelt use is at an all-time high, but there is still room for improvement when it comes to distracted driving and other dangerous habits.
General Motorcycle and Car Accident Statistics
9.

Road rage makes up more than 30% of accidents.
(MCNews)
Between car and motorcycle accidents, 31% of all fatalities related to road accidents are the result of road rage. What's more, reports indicate that two-wheeled vehicles account for 44% of all road rage fatalities, a spike that's higher than it's been in 10 years.
This segment is largely attributed to Baby Boomer and Generation X drivers. This age group is more likely to be involved in a road rage incident, and these drivers have been shown to have an increased risk of fatal injury.
---
10.

Vehicle accidents have increased this year.
(Global Travel Media)
From 2021 to 2022, road accidents resulting in deaths have increased by 2.7% in Australia. Although this is an alarming statistic, it's a good reminder that more caution is needed while driving.
Motorcycle accidents have seen the most significant uptick in fatalities, although it's still a problem for all drivers. The trend is attributed to the increased availability of high-speed and powerful motorcycles, as well as the prevalence of distracted drivers on the road.
Drivers are reminded to always stay alert when behind the wheel and be mindful of other vehicles on the road.
---
11.

There were over 1,100 deaths on the road last year.
(Global Travel Media)
Since the start of 2021, there have been 1,138 road-related fatalities in Australia. Of those deaths, 559 were the vehicle driver.
This figure is up from the previous year, which had 545 vehicle driver accidents in Australia for the previous year.
What's more, speeding is the primary cause of fatal crashes. After that, distracted driving is the next highest cause of road accidents resulting in death in Australia. Fatigue also plays a role in these fatalities.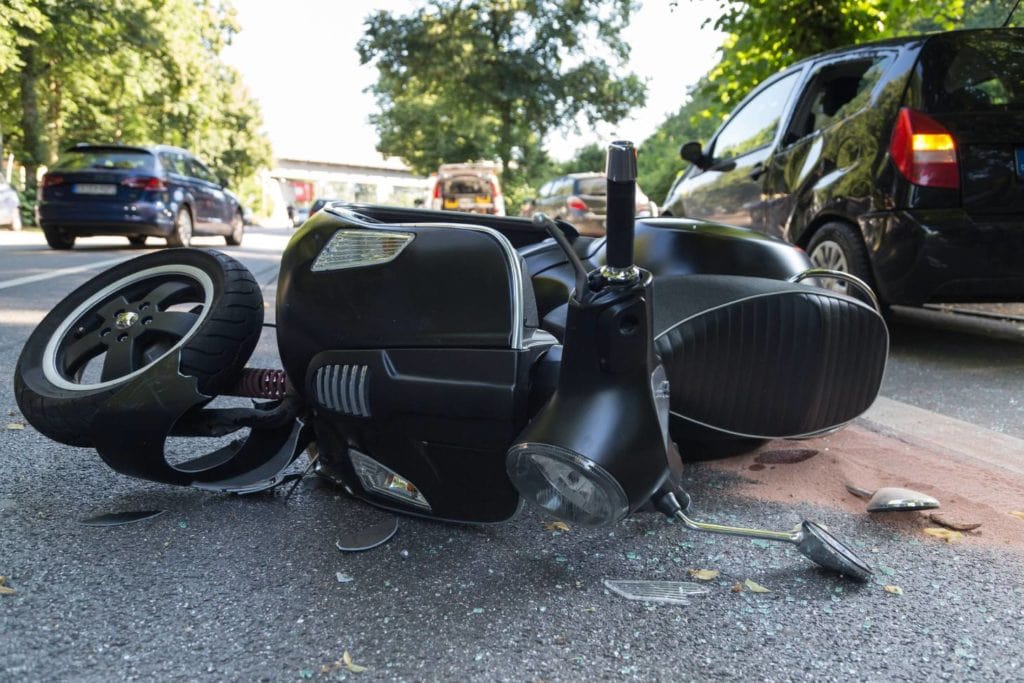 ---
12.

Fatal accidents are more likely to occur on Saturdays.
(MCNews)
According to data, nearly 18% of vehicle-related accidents take place on Saturday in Australia. This statistic holds true for both motorcycles and cars, but it's of particular concern when it comes to the safety of motorcyclists.
Saturday is traditionally a time when people are off work and out having fun, which can lead to reckless behaviors on the road. Motorcycles are especially vulnerable because their smaller size makes them difficult for other drivers to spot in traffic.
Frequently Asked Questions About Motorcycle and Car Accidents in Australia
What percentage of fatal road accidents in Australia involve motorcycles?
Motorcycles are involved in around 20% of all fatal road accidents in Australia.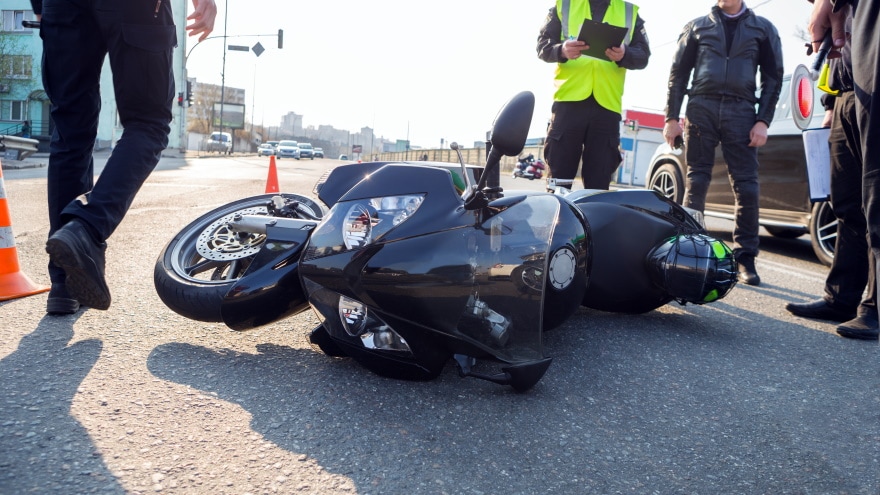 How many motorcyclists are typically killed in car versus motorcycle collisions?
Motorcyclists are 27 times more likely to be killed in a car vs motorcycle accident compared to the occupants of the car.
What is the average age of motorcyclists involved in fatal accidents in Australia?
The average age of motorcyclists involved in fatal road accidents in Australia is 37 years old, with the age bracket 40 to 64 being the most likely to be involved in a fatal road accident overall.
What is the average speed of motorcycle accidents?
The average speed of motorcycle accidents in Australia is approximately 50 km/h (31 mph), but this varies depending on the type of collision and whether or not alcohol was involved.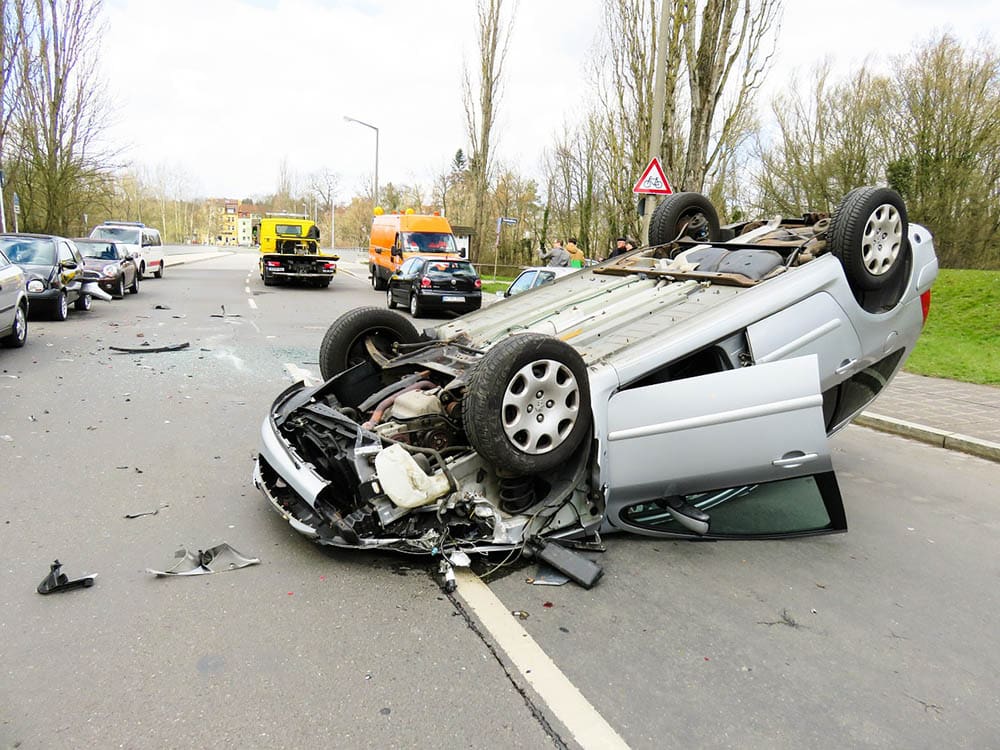 What can drivers do to reduce the risk of a fatal motorcycle and car accident?
Drivers should always take extra caution when driving near motorcycles and be especially aware of the speed limit and other road users. Always be sure to check your mirrors, maintain an appropriate gap between vehicles and use indicators when turning.
Furthermore, drivers should never drink and drive or text while on the road. Finally, wear a helmet when riding a motorcycle and make sure that you're visible to other drivers on the road at all times.
If I am involved in a motorcycle or car accident, what should I do?
If you are involved in an accident with either a car or motorcycle, it is important to remain calm and assess the situation. Make sure to get the contact details of any witnesses, take pictures of the scene, and seek medical attention if you are injured.
You should also contact your insurance company as soon as possible so they can help you with filing a claim.
What is the law in Australia regarding motorcycles and car accidents?
In Australia, all drivers are responsible for their own actions on the road. If a driver is found to be at fault in an accident, they can face financial penalties or even criminal charges.
Depending on the severity of the incident, this could include fines, license suspension, or demerit points being added to their license.
In addition, the driver will be liable for any damage or injury caused to another person as a result of their negligence.
Therefore, it is essential that all drivers take care while on the road and follow the rules of the road at all times. This includes obeying speed limits, not drinking and driving, and always wearing a seatbelt.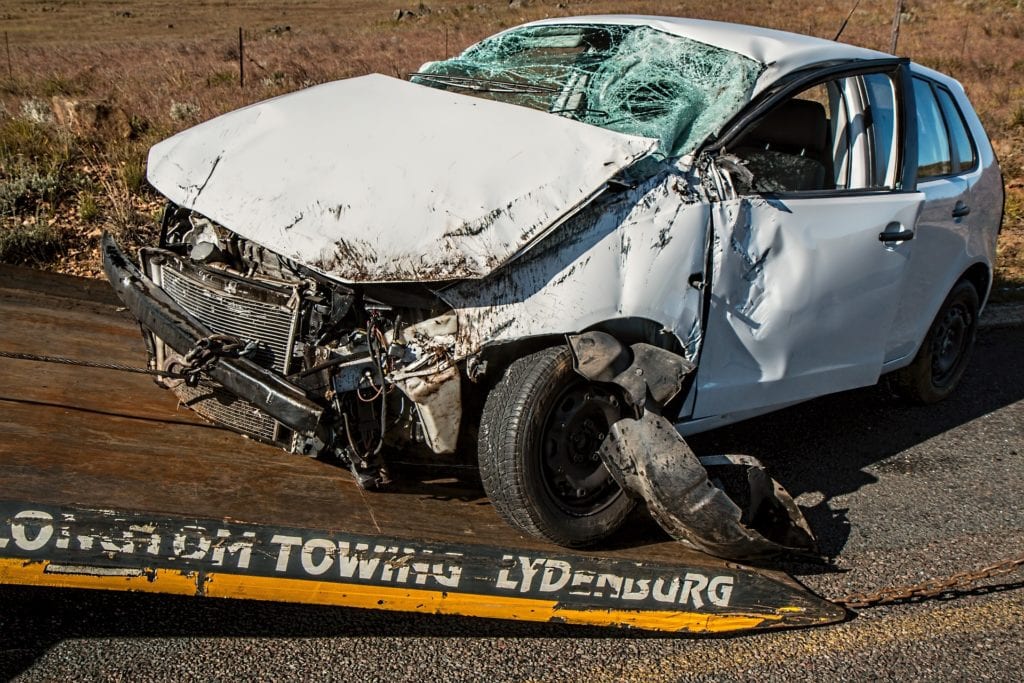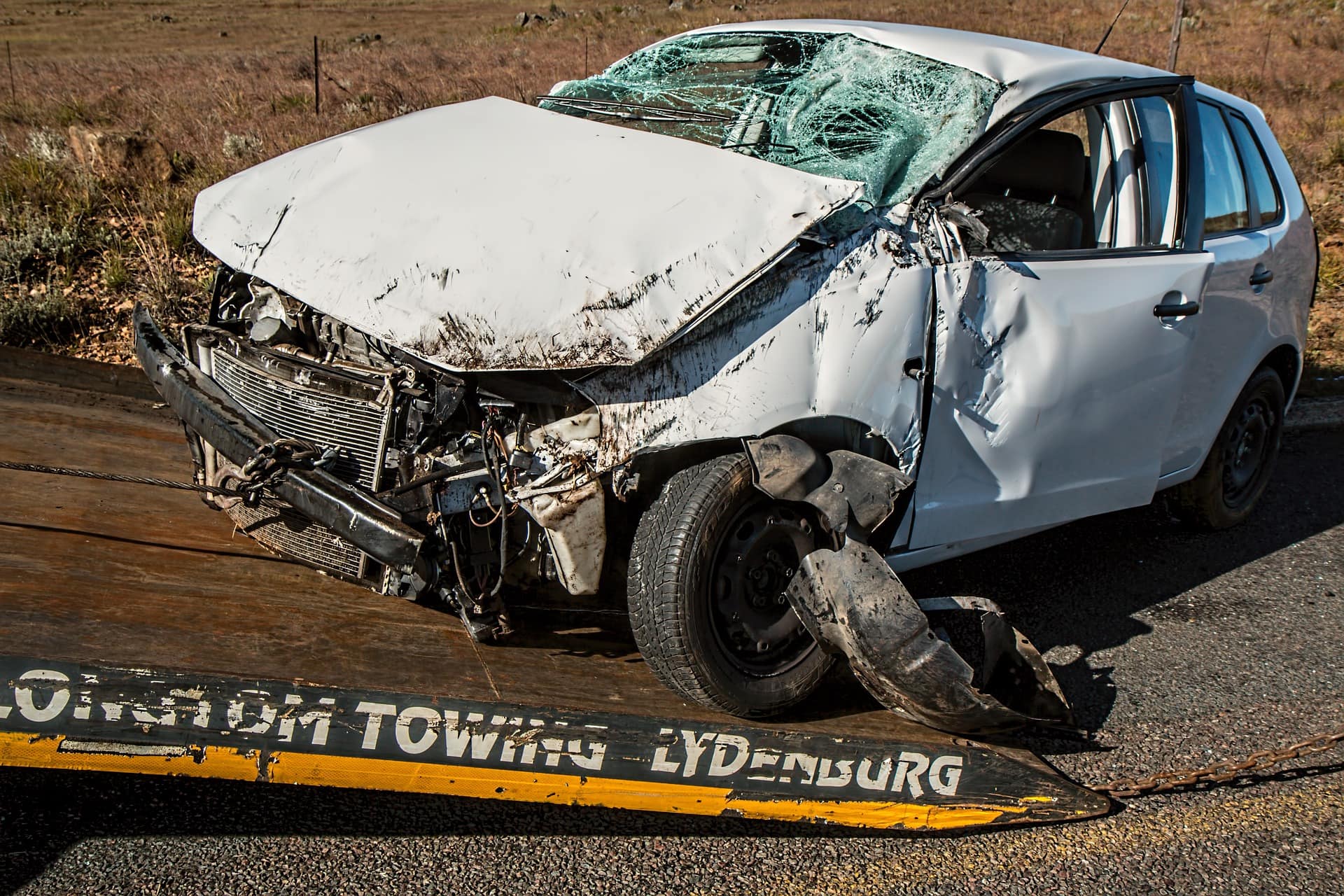 What advice would you give to someone who is considering riding a motorcycle?
Riding a motorcycle can be dangerous and should not be taken lightly. It is important that you have the proper training, wear appropriate protective gear such as a helmet and other protective clothing, obey all traffic laws and drive defensively at all times.
Additionally, always be aware of your surroundings and never ride while under the influence of alcohol or drugs.
Lastly, make sure to have quality insurance coverage in case of an accident. This will help ensure that any damages or medical bills can be taken care of in the event of an incident.
Conclusion
When it comes to motor vehicle accidents, cars and motorcycles can both be dangerous. However, the statistics show that motorcyclists are at a much greater risk of injury or death in a crash than car drivers.
This highlights the importance of safety measures for motorcycle riders, such as helmets and protective gear, in order to reduce the number of serious and fatal accidents. However, it's equally important for all drivers to stay alert and drive safely in order to prevent accidents from occurring.
With your efforts, you can help reduce the number of motorcycle and car accidents in Australia, making the roads a safer place for everyone.
---
Featured Image Credit: DedMityay, Shutterstock