8 Motorcycle vs Car Accident Statistics in Canada (Updated in 2023)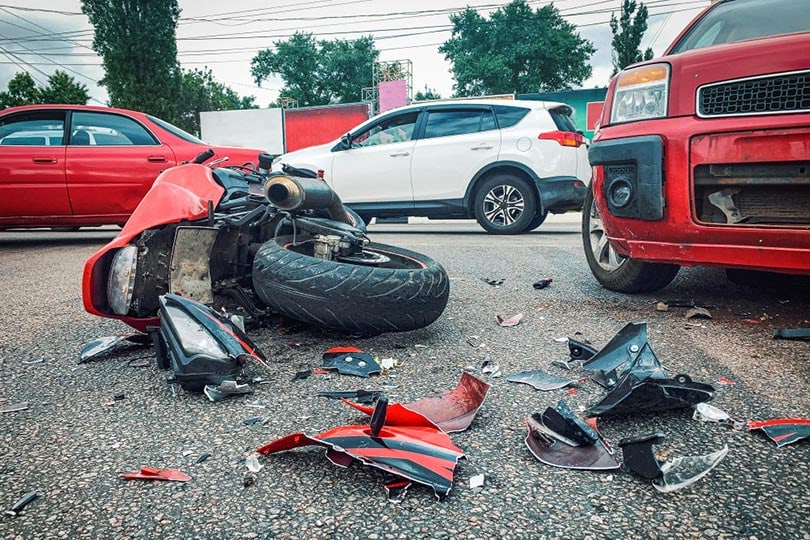 Note: This article's statistics come from third-party sources and do not represent the opinions of this website.
Each year, hundreds of people lose their lives on Canadian roads, while thousands more sustain serious injuries. Most of these accidents involve either motorcycles or cars, with several contributing factors.
In this article, we'll look at eight statistics that show the frequency and severity of fatalities and injuries and the factors contributing to motorcycle and car accidents.
The 8 Motorcycle vs Car Accident Statistics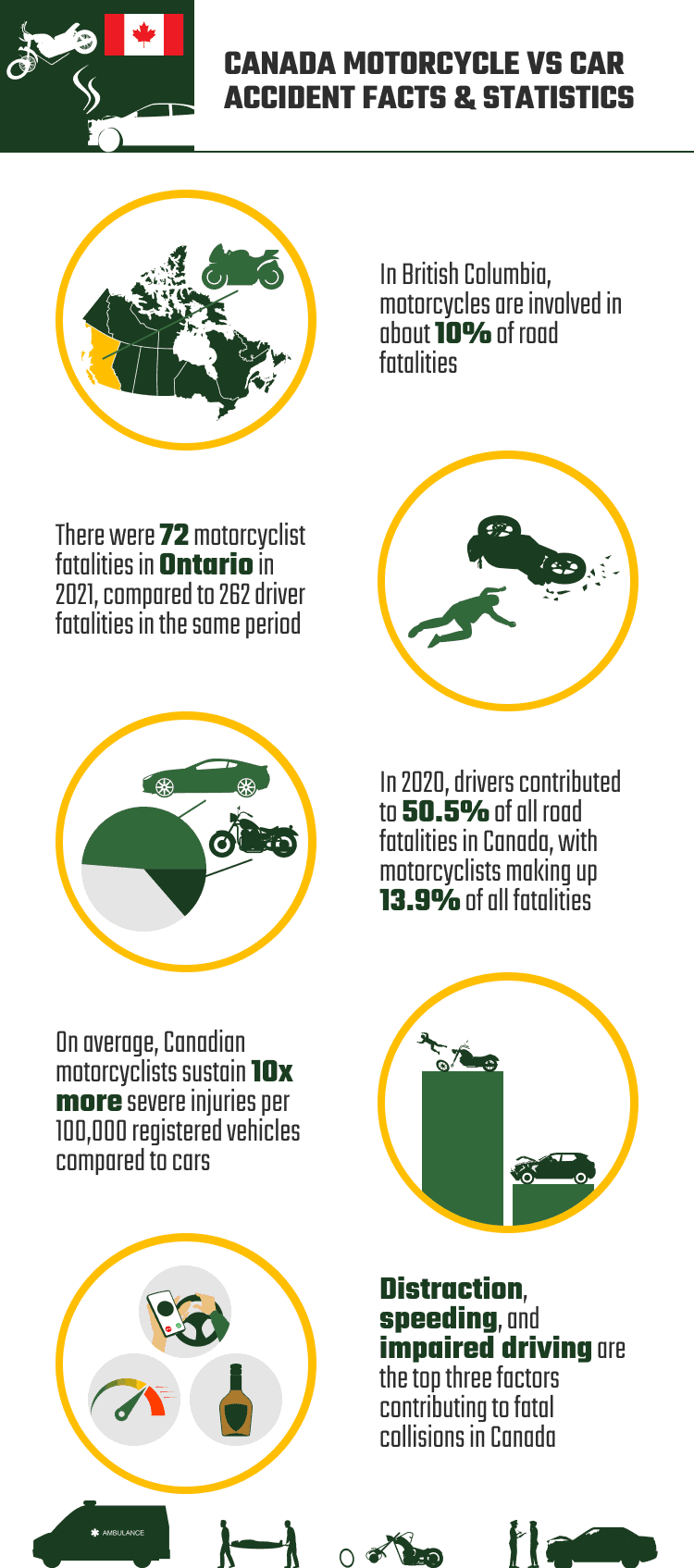 Frequency of Fatalities
1.

In 2020, drivers contributed to 50.5% of all road fatalities in Canada, with motorcyclists making up 13.9% of all fatalities.
(Government of Canada)
There were a total of 1745 motor vehicle accident fatalities in Canada in 2020. There were 881 driver fatalities, making up 50.5% of the total fatalities. Over 240 motorcyclist fatalities made up 13.39% of the total.
Both figures were an increase in fatalities from 2019, where there were 867 driver fatalities and 187 motorcyclist fatalities. The rest of the fatalities involved other road users, including passengers and pedestrians.
---
2.

In British Columbia, motorcycles are involved in about 10% of road fatalities, and yet they only make up 3% of insured vehicles.
(Government of British Columbia)
This stat shows that while motorcycles contribute a smaller percentage of fatalities compared to cars, their frequency is higher.
Motorcycles make up a small percentage of insured vehicles, but they contribute to a high number of fatalities. There's a higher ratio of insured motorcyclists getting into fatal collisions compared to the ratio of insured drivers doing the same.
---
3.

There were 72 motorcyclist fatalities in Ontario in 2021, compared to 262 driver fatalities in the same period.
(Ontario Road Safety Annual Report)
The motorcyclist versus driver fatalities in Ontario reflect the figures seen countrywide. Naturally, cars throughout the provinces and territories result in more fatalities because of the higher number of registered cars compared to motorcycles.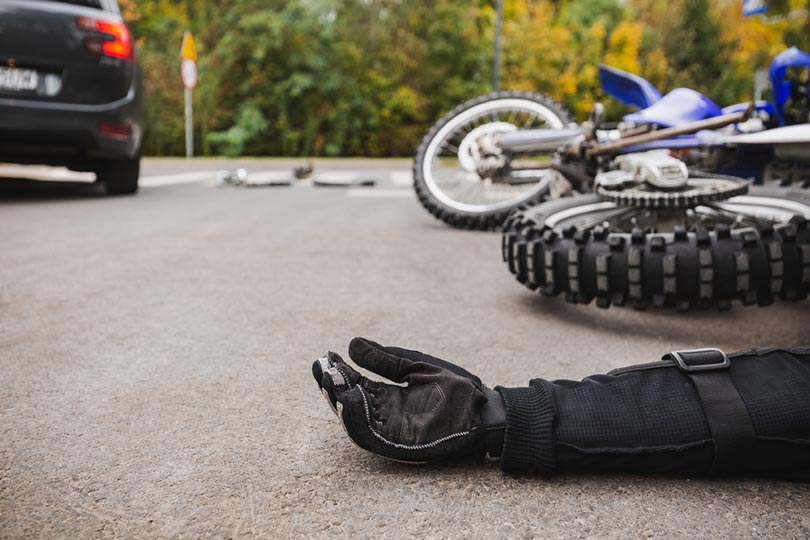 ---
4.

Drivers who were not wearing seatbelts at the time of the accident made up 33.2% of total fatalities in 2020.
(Government of Canada)
This statistic shows the importance of seatbelts in protecting drivers and car occupants from serious injuries and fatalities during collisions.
33.2% is a third of all fatalities, and this implies the probability of fatalities increases when drivers don't wear seatbelts. This explains why all provinces in Canada have laws enforcing the use of seatbelts for both drivers and passengers.
Injury Rates
5.

Motorcycles have a high injury rate per 100,000 registered motorcycles compared to the rate of injury per 100,000 registered cars.
(Canadian Medical Association Journal)
Between 2007 and 2013, the average annual rate of motorcycle injuries was 2,194 per 100,000 registered motorcycles.
In the same period, the average annual rate for car accidents was 718 injuries per 100,000 registered cars. This shows that motorcyclists are far more likely to be involved in accidents and sustain injuries than car users.
---
6.

Motorcyclists sustained ten times more severe injuries per 100,000 registered vehicles compared to cars.
(Canadian Medical Association Journal)
Besides having more injuries per 100,000 vehicles, motorcyclists also sustained more severe injuries compared to car users.
There was an average of 125 severe motorcyclist injuries per 100,000 registered motorcycles, while there were only 12 severe car user injuries for every 100,000 registered cars. This is a very high disparity that sheds light on the more dangerous nature of motorcycle accidents compared to car accidents.
The higher injury frequency and severity among motorcyclists can be attributed to the fact that motorcyclists have less protection from impact compared to drivers.
Another factor is that since motorcycles are small and narrow, other road users often have trouble seeing them, leading to crashes that often end with more injuries and damage to the motorcyclist.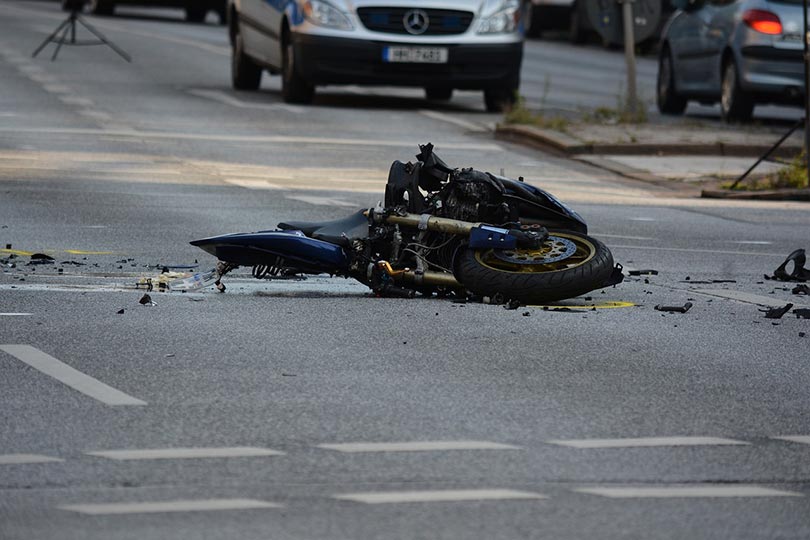 Contributing Factors
7.

Distraction, speeding, and impaired driving were the top three factors contributing to fatal collisions in 2020.
(Government of Canada)
There were many human, vehicle, road, and environmental factors involved in fatal collisions in 2020. Distracted driving, speeding, and driving under the influence of either alcohol or drugs are some of the most common factors.
Distracted driving refers to when a driver focuses on other activities, such as texting, eating, or talking to passengers while driving. Activities such as checking the navigation system can also cause enough distraction to result in an accident. These statistics show that a huge number of fatal collisions are a result of driver negligence and can be easily avoided.
---
8.

In British Columbia, impairment crashes had the highest fatality rate, whereby 2.0% of all crashes had at least one fatality.
(British Columbia Road Safety Report)
Reports show that the type of contributing factor to an accident also has an impact on the fatality rate. In 2018, 2.0% of crashes involving alcohol impairment ended up with fatalities, which was the highest fatality rate among all contributing factors. 1.8% of crashes involving speed resulted in fatalities.
The top contributing factors in British Columbia in the same period were aggressive driving, driver distraction, and driver error.
Aggressive driving includes behaviors such as tailgating, running red lights, and refusing to yield right of way. Once again, this shows that most accidents on Canadian roads would be preventable if only drivers adhered to basic road regulations.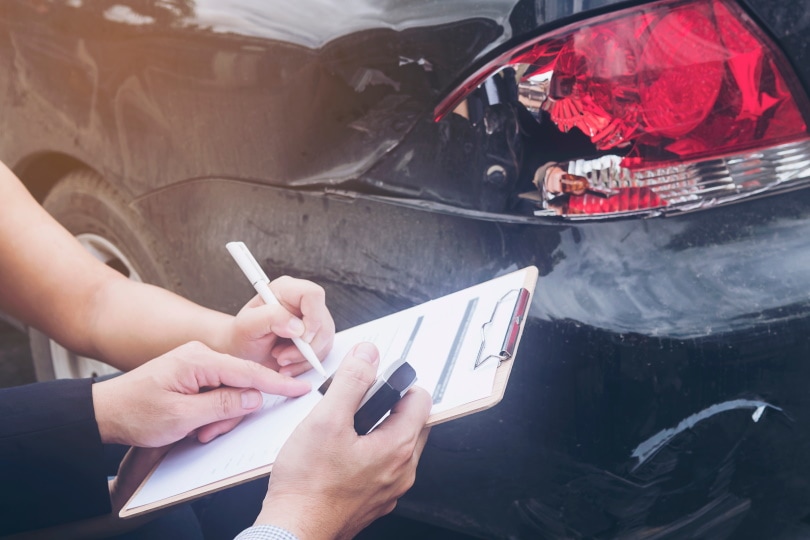 Frequently Asked Questions About Motorcycle vs Car Accidents in Canada
Are Motorcycles More Dangerous Than Cars?
Motorcycles are more dangerous than cars in regard to road safety. However, due to the higher number of car accidents in comparison to motorcycle accidents, many people may erroneously think that cars are more dangerous.
Two main reasons motorcycles are more dangerous in car accidents are one, they offer less protection to riders, and two, since they only have two points of contact with the ground, they are less stable than cars.
Are Helmets Mandatory in Canada?
All Canadian provinces and territories require motorcycle riders and passengers to wear a helmet.
Further, each jurisdiction provides guidelines on the safety standards that a helmet should meet. Therefore, not just any helmet will suffice on Canadian roads; you need to make sure your helmet is in compliance with established safety standards.
Safety standards usually look into whether the helmet will stay in place during a collision, its shock absorption abilities, and the amount of head area it protects.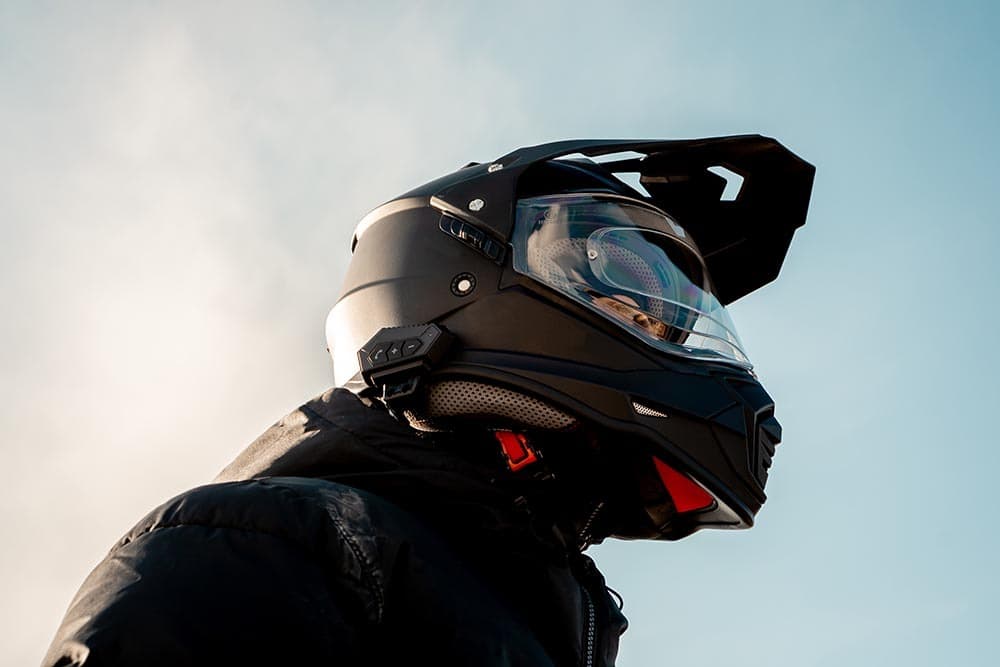 Do Helmets Help During a Motorcycle Accident?
Helmets have been shown to largely reduce mortality risk and head injuries during motorcycle accidents. They also protect against facial injuries. Riders without helmets are more likely to suffer severe head injuries that may lead to death.
Which Between Motorcycle and Car Accidents Are More Costly?
Medical costs incurred due to motorcycle accidents are often higher in comparison to car accident-related costs. This can be attributed to the higher risk of serious injuries among motorcyclists compared to car drivers and passengers. Some studies have shown the mean medical costs of motorcycle crashes to be almost twice those of car crashes.
Do Seat Belts Help in Car Accidents?
Seatbelts dramatically reduce the risk of injuries and fatalities during car accidents. First, they prevent car occupants from being ejected out of the vehicle during a crash, resulting in severe injuries.
Second, they significantly reduce the risk of injuries for front-seat passengers and drivers during head-on collisions. Car occupants unrestrained during crashes are more likely to sustain serious injuries or die.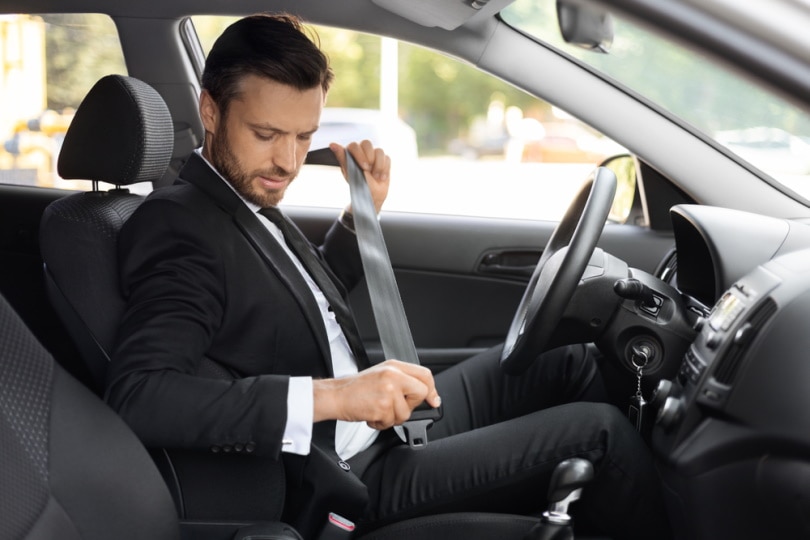 What Are the Most Common Injuries in Motorcycle and Car Accidents?
The most common injuries sustained in motorcycle accidents are broken limbs, broken ribs, lacerations, head injuries, facial injuries, and spinal injuries. In car accidents, common injuries are soft tissue injuries, head injuries, scrapes, chest injuries, limb injuries, and internal injuries.
Conclusion
Generally, the rate of road accidents in Canada has significantly decreased over the past two decades. As we've seen from the statistics, these numbers can go even lower if drivers and motorcyclists are more responsible and careful on the roads.
These stats also show that motorcyclists should take extra caution on the roads because they are at more risk of sustaining injuries or suffering fatalities. Both drivers and motorcyclists have a huge role to play in making Canadian roads safer for all road users.
---
Featured Image Credit: DedMityay, Shutterstock