8 Refreshing Watermelon Juice Recipes (with Pictures)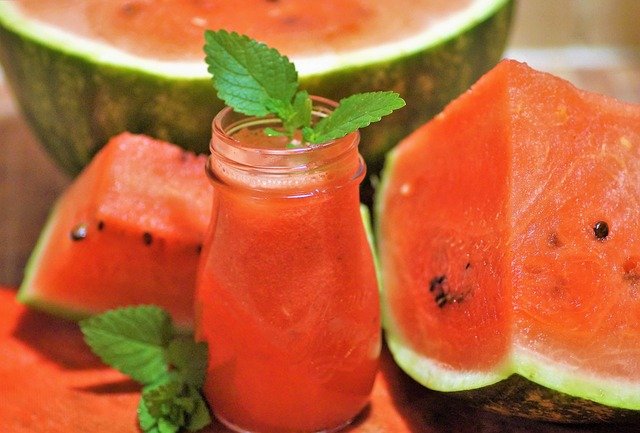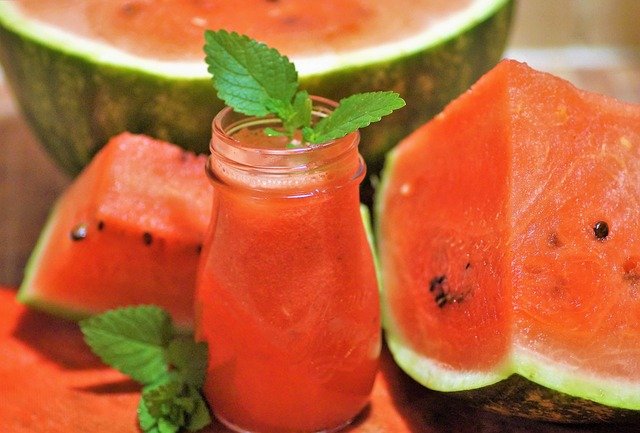 Watermelon is always a hit on a hot summer day. It's essentially a tall drink of water served as a delicious and crunchy fruit. The only downfall, you ask? It manages to drip down our hands and often onto our clothing. Nothing like a few pink dots to really pull an outfit together! To this, we offer up a solution that allows you to safely and cleanly enjoy the wonderful flavors of this super melon, without any hassle!
Although juicing recipes are quite common, finding one that tastes great all while highlighting the shy and subtle watermelon can be tricky! Rest assured – there are recipes out there that do just that and we have listed them below as a quick and convenient guide to watermelon juices! Each varies in ingredients giving you a blast of refreshing and diverse flavors. Great for all seasons, watermelon lovers can now enjoy this treat on the go all year round!
Health Benefits of Watermelon
As you might have guessed, the primary benefit of watermelon is that regular consumption can keep you hydrated. This light and fleshy fruit is made of 92% water! It has incredible healing powers that improve nerve function, fights inflammation, prevents diabetes, and can even aid in weight loss.

Top 8 Refreshing Watermelon Juice Recipes :
1.

Watermelon Lime & Mint Juice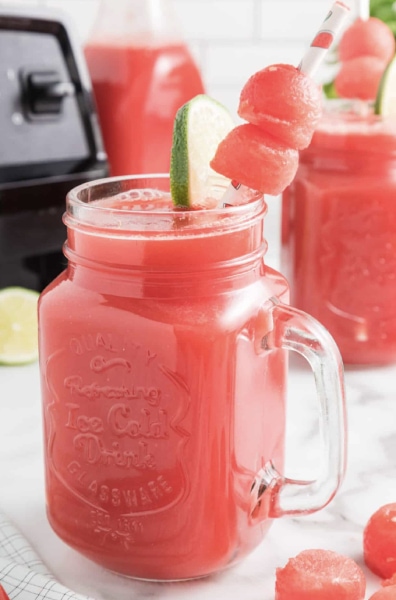 The combination of these three delightful ingredients creates a refreshing drink packing a flavor blast sure to get your day started right. This blog uses a blender to quickly prepare their juice but it can easily be tossed into a juicer for a similar drink, but pulpless!
---
2.

Watermelon Juice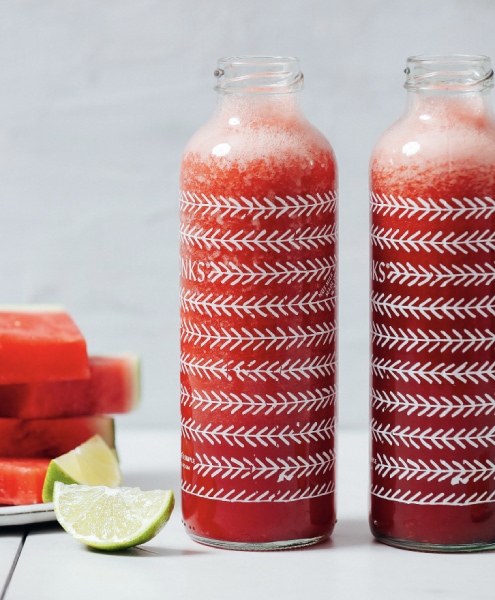 Simplicity is key when it comes to this juice. One ingredient and you are set! This watermelon juice is made in a blender and offers up the idea to strain out any pulp or if you like your juice smooth. They also suggest a few helpful tips for storing your watermelon juice and how to incorporate it into other recipes!
---
3.

Salted Watermelon Juice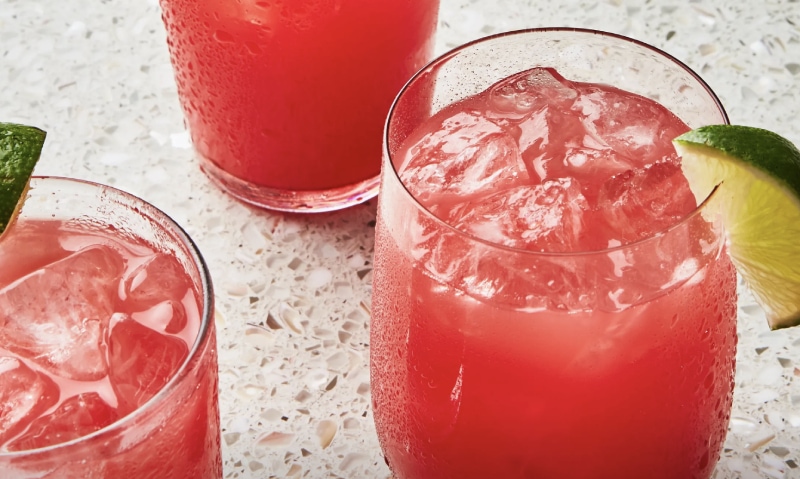 Yes, you read the correctly! Although salt might not be the most obvious pairing for watermelon, you will be pleasantly surprised by the balance that is created with this juice.
---
4.

Watermelon Strawberry Juice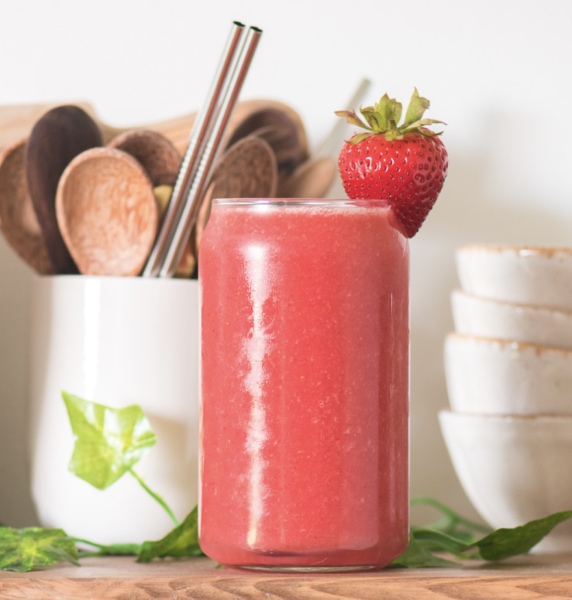 Watermelon and strawberries are the ultimate match when preparing summer fruits. Each so vastly different but together are truly classic. Blended into an easy and fresh juice is a no brainer!
---
5.

Easy Watermelon Juice (No Juicer Needed!)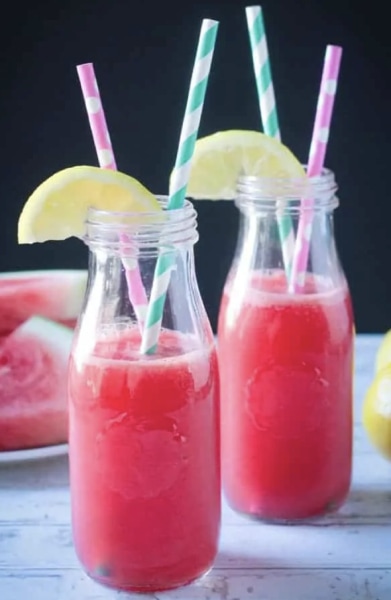 Coconut water is the secret ingredient in this recipe. For anyone looking for a temporary escape to the tropics, we are sure that this juice will do just that.
---
6.

Watermelon Apple Carrot Juice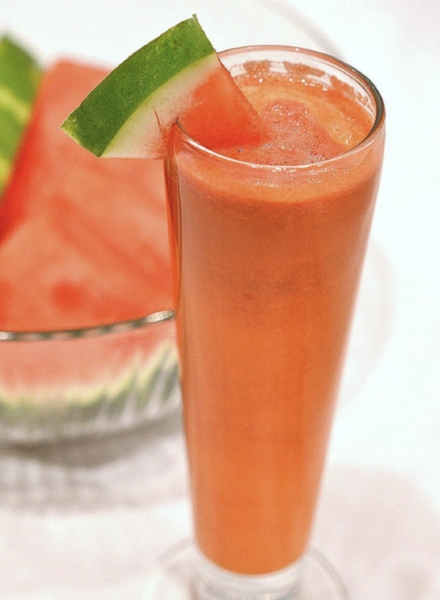 The natural earthiness of the carrot is the perfect ingredient to tone down sweet fruits such as watermelon and apple without drastically changing the flavors.
---
7.

Watermelon Orange Juice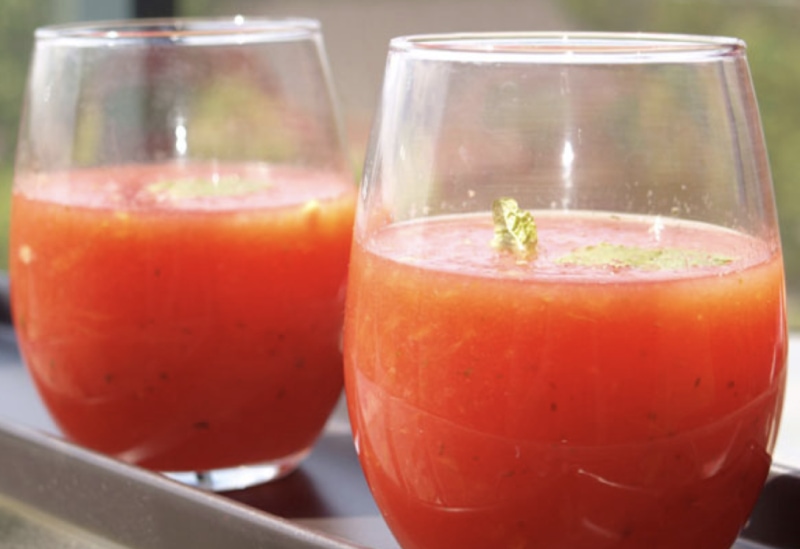 This recipe is an interesting (and well delivered!) spin on the classic orange juice. Jazz up your mornings by mixing up a glass of your own!
---
8.

Fresh Watermelon Lemonade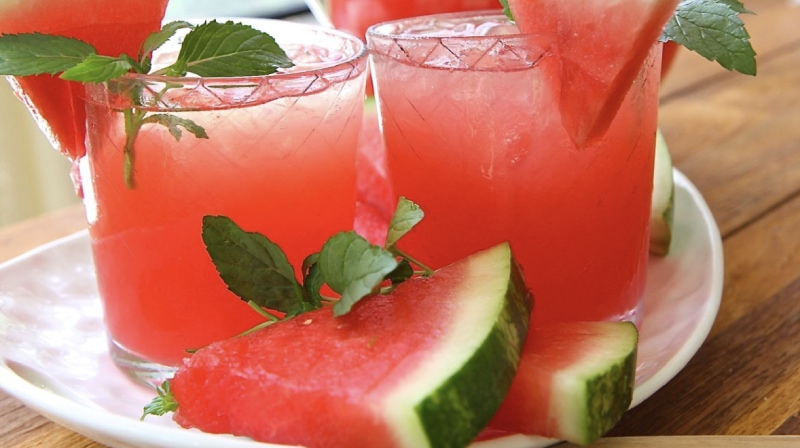 Another summer drink staple is lemonade. However, this version was created to please the masses! The watermelon might be sweet enough to skip adding any additional sugars.

Wrapping Up
We hope that you have enjoyed our look at the best watermelon juice recipes! From earthy to tart and classic to sweet – we have hope that there is a juice here suitable to the likes of everyone! If you have enjoyed these recipes as much as we have, please share them with your fellow juice enthusiasts.
Looking to add a few other recipes to your juicing repertoire? Try out these popular juice recipes!
---
Feature Image Credit: Pixabay