Murphy Ladder Review 2023 – Pros, Cons & Final Verdict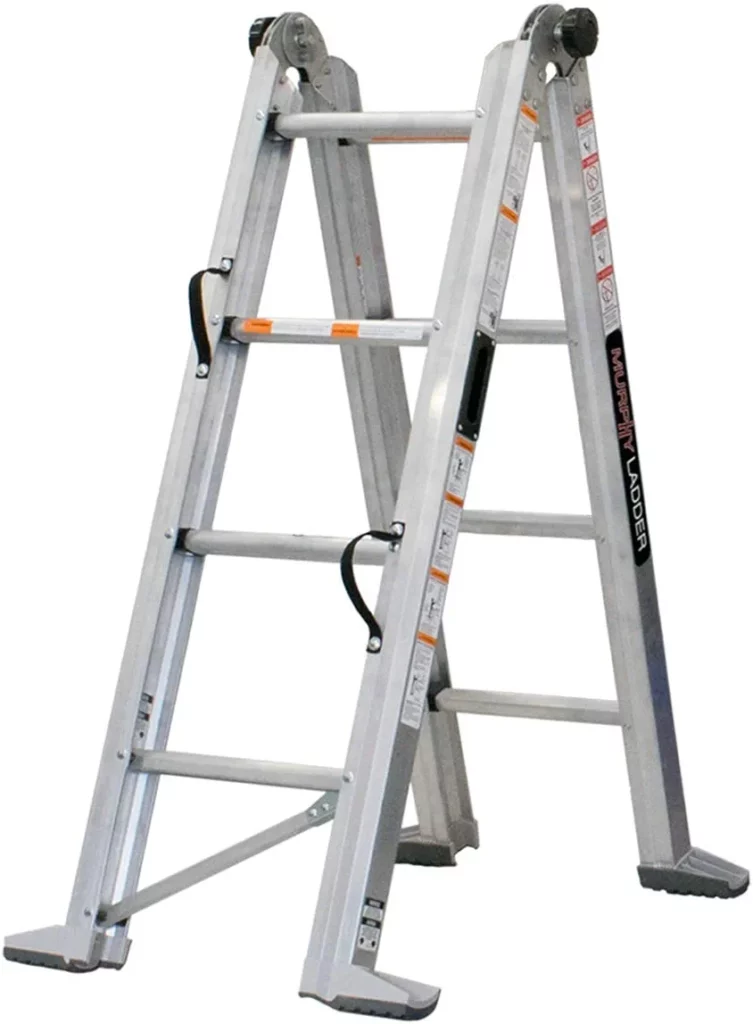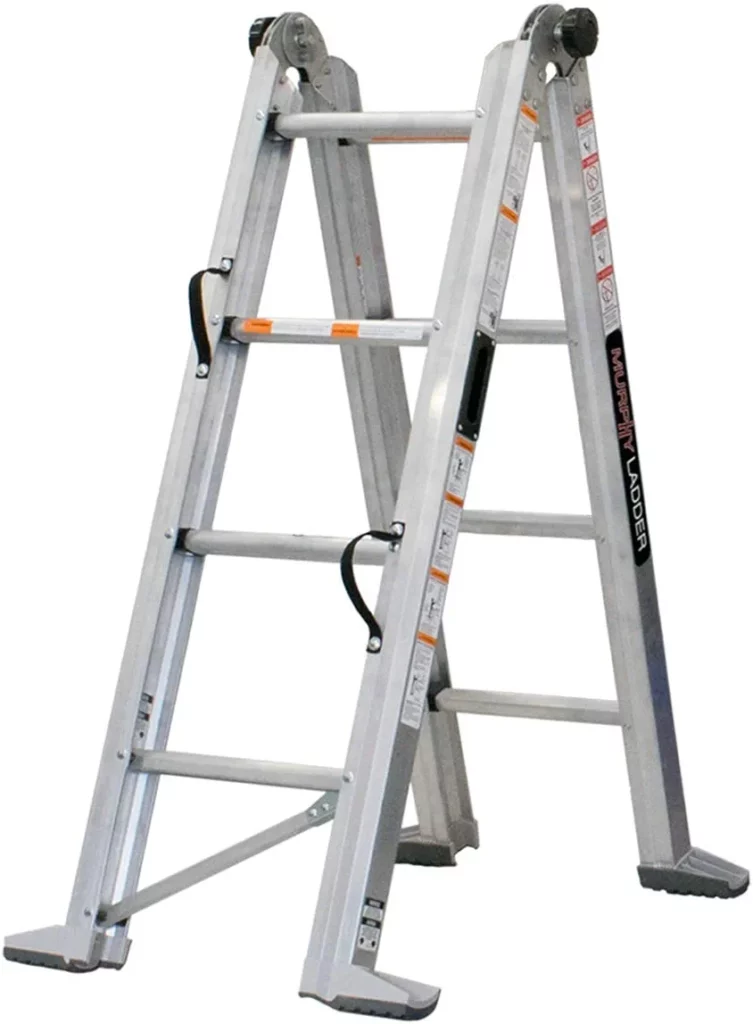 Our Final Verdict
We give Murphy Ladder a rating of 4.4 out of 5 stars.
Build Quality: 4.5/5
Stability: 4.4/5
Features: 4.4/5
Price: 4.3/5

 A Quick Look
Specifications
Brand name: Murphy Ladder
Model: ML9
Ladder type: Multi-position
Material: Aluminum
Item dimensions: 25" W x 8" H
Weight: 25 pounds
Load capacity: 375 pounds
Reach height: 12 feet
Standard ladder height: 9 feet
A-frame height: 4 feet 4 inches
Closed dimensions: 69 inches
If you are a DIYer, handyman, or simply a homeowner, you probably need a ladder for some of your daily tasks. If that's the case, then you know how essential it is that the ladder you'll use will be safe, sturdy, and durable to prevent any possible injuries.
The Murphy ML9 is a ladder that has features that might make it the ideal option for anyone who needs a high-quality ladder. They offer multiple position settings, are compact, have a foldable size, and are lightweight, which is why they appeal to many people.
Check out the most crucial information below to determine if these ladders are a good option for you.
Pros
Multiple positions, which makes them convenient to use
Lightweight and compact in size which makes them easy to carry, store, and set up
Durable and sturdy
High weight limit and an excellent load capacity
100% money-back guarantee for the first 14 days after the purchase
Cons
Typically too large to fit in a car trunk
Somewhat expensive

Key Features
Multiple Positions
One of the biggest benefits of the Murphy ML9 Ladders is that they have multiple positions, which allows you to position them according to your needs. You can easily switch the ladder from its folded, compact position into an extended ladder, while you can also switch from the extended ladder into an A-frame.
Portable and Easy to Store
The Murphy ML9 Ladder has an excellent folding capacity, as it is only 69 inches long when set in its folded position. Also, the ladder is quite lightweight at 25 pounds, especially compared to other similar ladders on the market. Because of those features, this ladder is portable and easy to store. That said, you might have difficulties storing them in a smaller car, but they fit perfectly into an SUV.
Excellent Return Policy and Customer Service
The Murphy Ladder company offers excellent warranty and customer service. First, when you order their ladder, you'll get free shipping if you live in the US, which is quite convenient. However, it's important to mention that free shipping is not included for Alaska and Hawaii.
Their shipping is somewhat fast, and users typically get their orders 7 to 10 days after the purchase. However, if your shipment isn't there after 10 days, Murphy Ladder offers customer service that's there to resolve your issue. They're commonly quite responsive and quickly help with customer problems.
Also, Murphy Ladder has a great return policy—they offer a 100% money-back guarantee for the first 14 days after the purchase. If you return the ladder after the 14 days expire, Murphy Ladder will refund the cost of the ladder, but they will deduct the shipping costs.

FAQs
Can This Ladder Fit into the Back of My Trunk?
Although this ladder is small in size, it typically can't fit in a regular vehicle, but they fit perfectly into an SUV. The only way to fit this ladder into the back of your trunk is to purchase the smallest size because it folds to 57 inches.
---
How Durable and Sturdy Is This Ladder?
These ladders are aluminum which makes them quite durable. Also, they can hold up to 375 pounds which is a decent load capacity. It's also quite sturdy, although some people reported slight issues with shakiness during usage.
---
Is There a Warranty for This Ladder?
There are no details regarding warranties on the Murphy Ladder website. However, they provide details about their return policy with a 100% money-back guarantee if you return the ladder 14 days after the purchase.

What the Users Say
We took the time to research the opinions of other users on the Murphy ML9 Ladder by reading various discussions and reviews, and we found the following.
Most users state they're amazed by the design of Murphy Ladder and how compact they are. They state they're easy to use and change positions and that you can easily navigate around any structures. No wonder the design is so good, as this ladder was designed by firefighters who know how other ladder models can be challenging to handle.
While most people consider the Murphy ML9 Ladder lightweight, some thought the ladder was heavier than expected. This ladder is 25 pounds; that's much lower compared to a standard weight of a ladder that big, which is typically between 38–62 pounds. So, when it comes to their weight, it all comes down to your personal feeling, although they shouldn't be too heavy.
Some users reported that this ladder was too short and wasn't reaching their height expectations.  The standard Murphy Ladder size is 9 feet, and the A-frame height is 4 feet 4 inches. The reach height of the ladder is 12 feet, so it all comes down to the size you need. Murphy Ladder also offers these ladders in smaller and bigger sizes, so if these measurements are not enough for you, you can always choose the larger type.

Conclusion
Overall, the Murphy ML9 Ladder is worth buying, so if you're looking for a new ladder, you should definitely check them out. With its compact size, excellent load capacity, and multiple positions, this ladder is a product that would make your projects and tasks much easier. Although the price tag is somewhat high, you'll get good value for your money, which is always important when buying such important equipment.