Painter's Putty vs Spackle: Which is Best for Your Needs?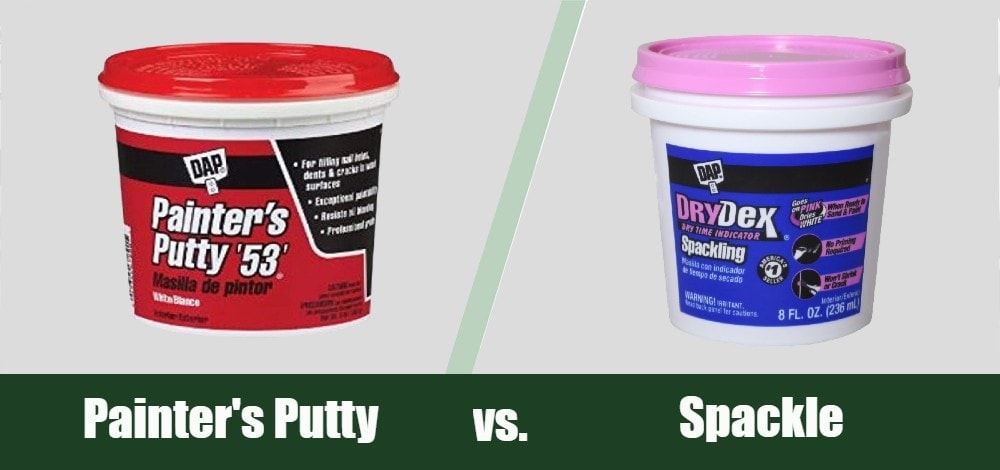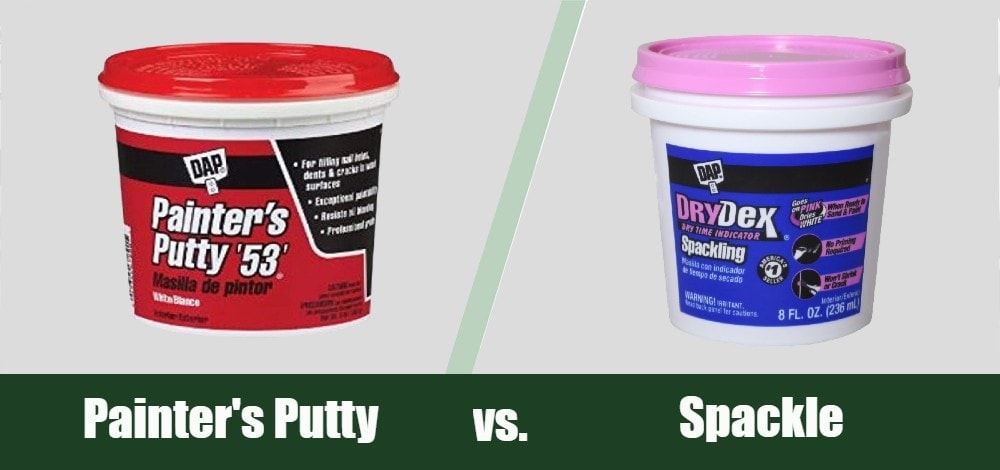 To use paint's putty or spackle (or both). That is the question. Sometimes it is the smallest questions that are the hardest, isn't it? If you are starting on a do it yourself paint job, you have probably encountered the need to choose between spackle and putty.
If you are finding it hard to determine what you need, we understand. There are lots of small decisions involved in the do it yourself paint process, and while they may sometimes feel arbitrary, they can mean the difference between job success and failure.

Painter's Putty
The purpose of painter's putty is to fill small cracks and holes during the painting process. Once you have mended the imperfections, you can prime the putty, and then seamlessly paint over it.
When you don't repair the imperfections on a wall or work surface, you run the risk of severely compromising the quality of your paint job. Which you definitely don't want.
The good news is that using painter's putty is usually really fast, and really easy, so there is no excuse not to do it.
Our favorite painter's putty:
---
Spackle
Spackle is actually very similar to painter's putty. Spackle putty is also used to repair minor imperfections in your wall or wooded surface. You can even paint over spackle as the need presents itself—also with the help of some primer.
The main difference? Spackle is not quite as optimized for receiving paint. Generally speaking, even with a little bit of primer love, you aren't going to enjoy the same seamless results that you get with painter's putty.
Spackled areas often reveal themselves in the form of color imperfections post paint job.
Our favorite spackle:
---
Which is Better?
For the purposes of painting, putty is going to serve you best. The product is made for use by painters, which gives it the slight edge over spackle, which has a more generalized purpose.
At the end of the day, both products are handy, and both should have a place in any home. However, when you are tackling a do it yourself paint job, it is critical that you come correct in the supplies department.
Any time you can buy something that is specifically designed for the purposes of painting, you should probably lean towards that product.
Conclusion
Painter's putty and spackle are similar in their own ways. The truth of the matter is that in some cases they can be used interchangeably. In other cases, one is the clear winner over the other. For example, while painter's putty receives paint a little bit better than spackle, spackle is better optimized for general repairs.
It's also worth noting that different painters have different takes on this issue. For example, some painters will use putty for wood finishes, and spackle for drywall.
Others will use exclusively putty. Some will use exclusively spackle, and just sand down the surface when they are done for a smoother finished product.
Ultimately, the tool that you use will depend in part on what you are comfortable with.
More painting question articles: