Porter-Cable 7424XP Polisher Review 2022 – Pros, Cons, & Verdict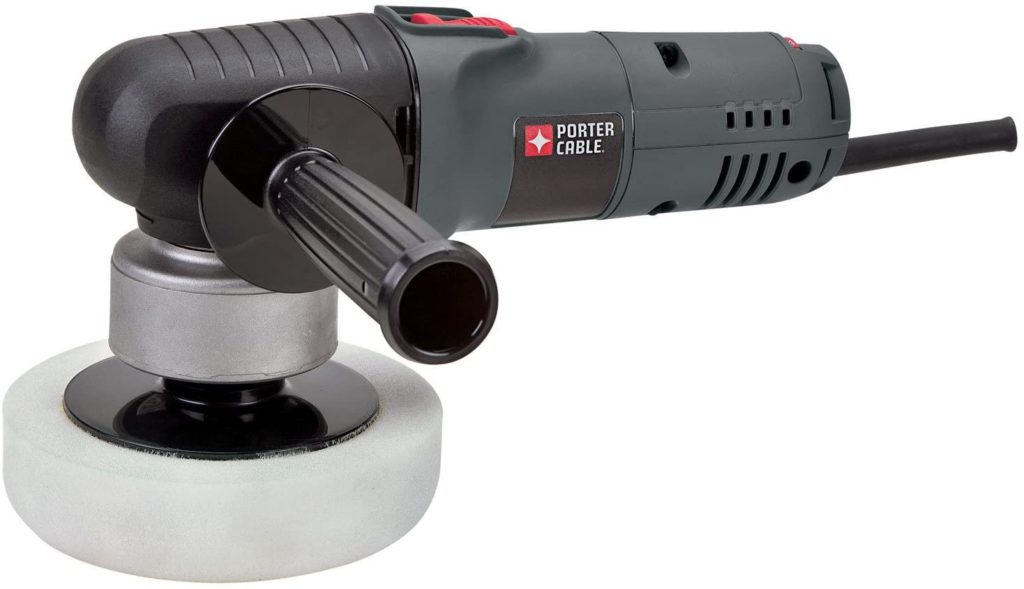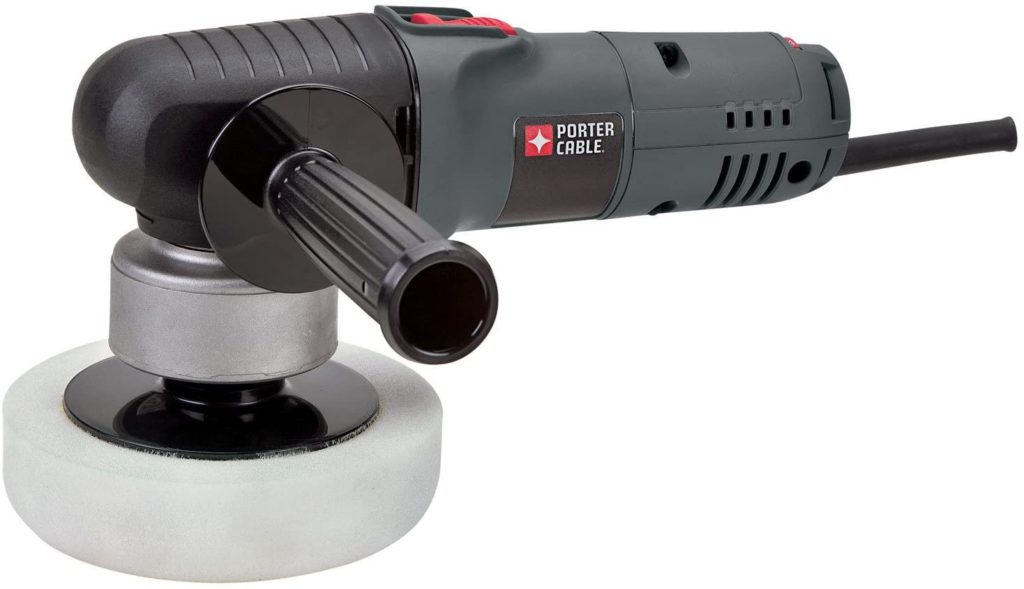 We give the Porter-Cable 7424XP Polisher a rating of 4.7 out of 5 stars. 
Build Quality: 4.8/5
Power: 4.8/5
Features: 4.5/5
Price: 4.5/5
Review Summary
Porter-Cable has a long-standing reputation of creating highly durable tools like the 7424XP Polisher. This polisher is a game-changer for those who are still polishing their cars or boat by hand. It will especially be helpful for beginners and amateurs, though some professionals may find it handy too.
Overall, the Porter-Cable 7424XP Polisher is powerful, precise, easy to use, and durable. Porter-Cable made it a point to make this tool so that it was powerful enough for many professional uses, but gentle enough for beginners. With its powerful motor and variable speed, this polisher is great for just about anyone, but especially beginners.
Although the 7424XP Polisher does come with some drawbacks, like heavy vibration and a bad included polishing pad, it is definitely a good polisher to go with if you are looking to upgrade. To find out more about this polisher, read on.

Porter-Cable 7424XP Polisher – A Quick Look
Pros
5-amp motor
Variable speed control
Relatively small
Suitable for many backers and pads
Highly durable
Versatile
Affordable
Cons
Does not come with many accessories
Poor quality polishing pad
Vibrates a lot
Specifications
Specifications
Manufacturer: Porter-Cable
Part number: 7424
Power source: Corded-electric
Power: 4.5 amps
Wheel diameter: 6" rotary
Speed: Variable speed/2,500-6,800 opms
Weight: 6 lbs.
Dimensions: 11.5" x 10.5" x 6"
Spindle thread: 5/16-24
Power cord length: 10'
Warranty: 3-year limited/1-year free service/90-day money back guarantee
Polishing Power
The Porter-Cable 7424XP Polisher is a high-power machine, making it suitable for both professionals and amateurs alike. It offers orbit, swirl-free sanding and polishing abilities. With a 4.5-amp motor, you can tackle swirls, oxidation, or scratches with ease. The motor even comes with overload protection, so you don't have to worry about overloading the tool.
The power of this polisher is matched with its polishing perfection. The 7424XP Polisher includes a propriety counterbalance so you can use a 6-inch sanding or polishing pad. Additionally, it's also suitable for working with a variety of substances, like a clay bar, wax, or polish.
Together, these features ensure that the 7424XP Polisher can properly polish just about any automotive or boat with ease and power.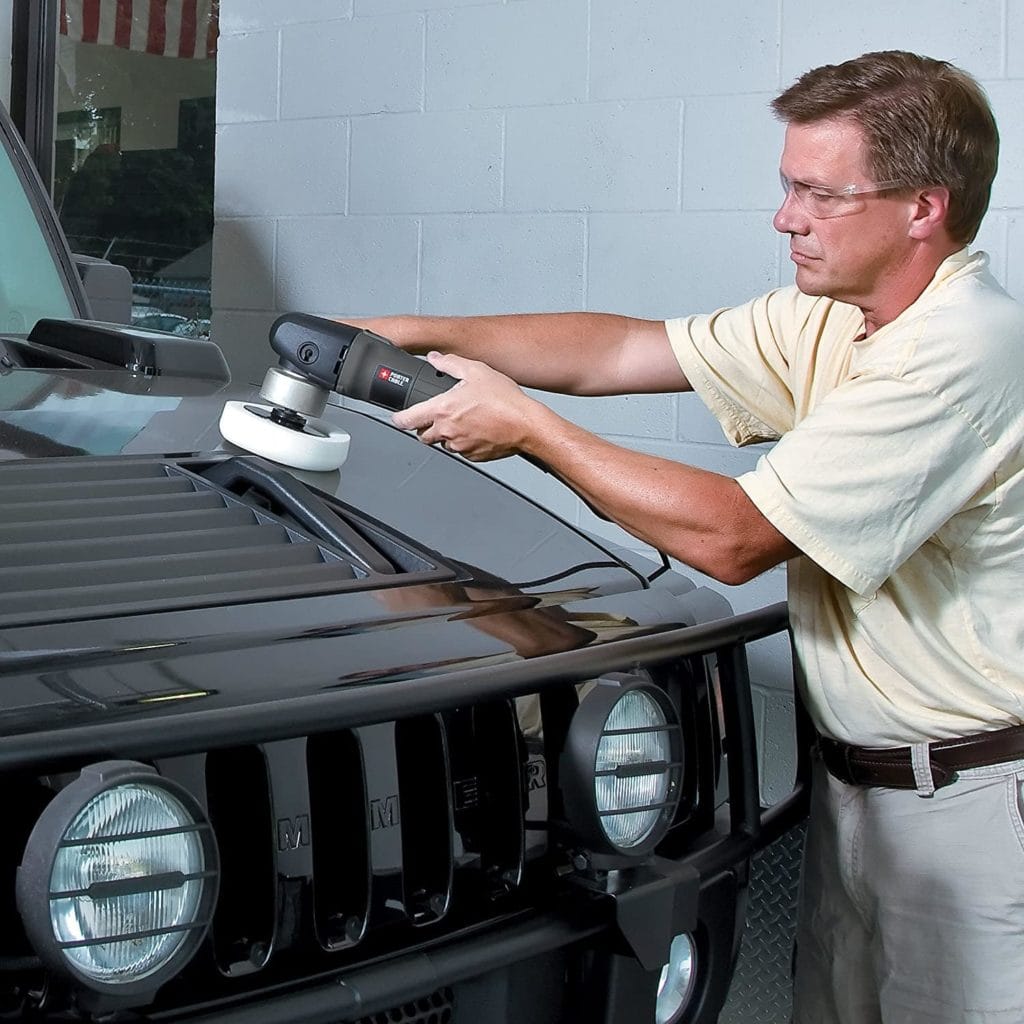 Precision
Despite its power, the 7424XP Polisher also offers high precision, thanks to its variable speed motor. At the base of the unit, there is a dial control, making it easy to place the speed wherever you want it. The variable speed ranges from 2,500 to 6,800 orbits per minute (opm). This wide range gives you precise control for a delicate finish.
Easy to Use
All the while, the 7424XP Polisher is easy to use. The speed control dial means that you can easily and comfortably adjust the speed to the job. Beyond that, the publisher also includes a two-position removable side handle, making it comfortable for both right handed or left handed users alike.
You can also use this polisher with a variety of pads and accessories. The 7424XP Polisher except 5/16 to 24 spindle thread accessories, making it versatile too.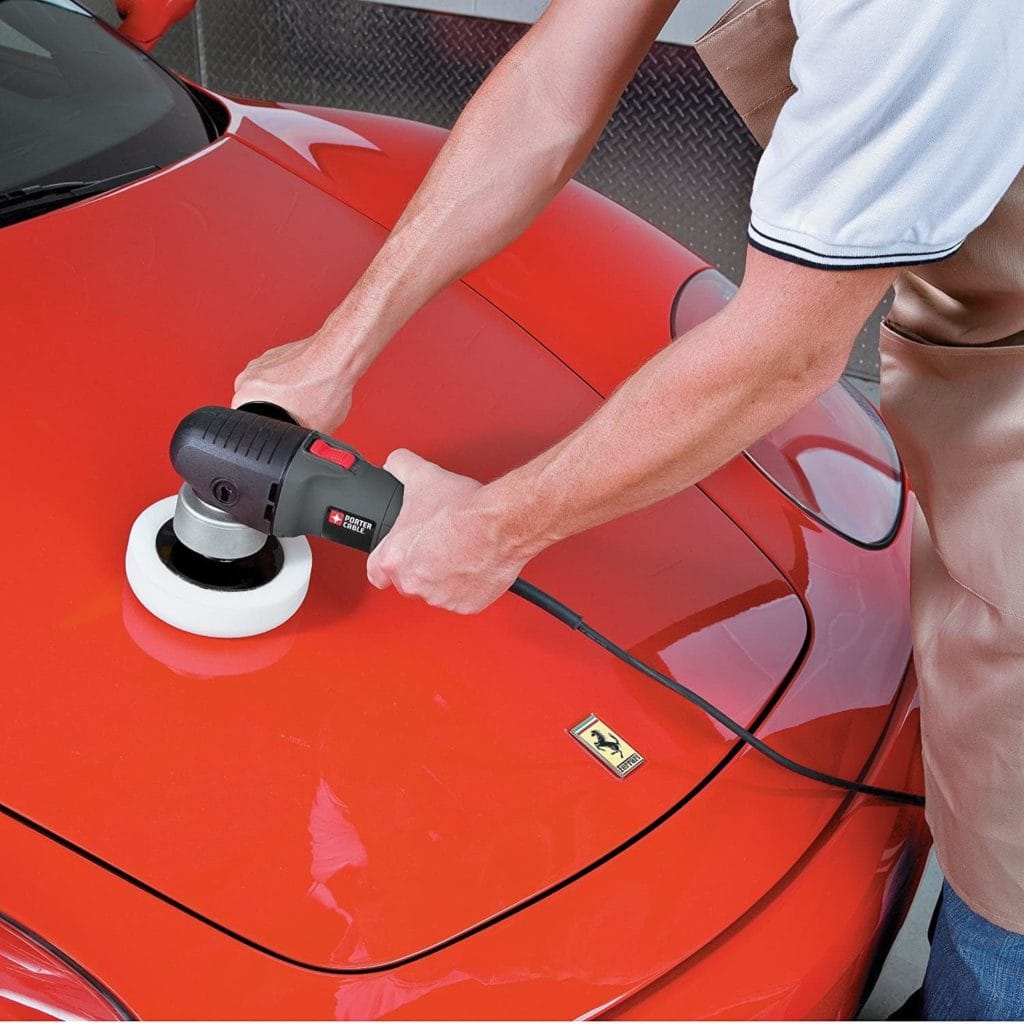 Durability
Porter-Cable has been producing durable tools for decades, and the 7424XP Polisher is no exception. This polisher is designed with a full ball and roller bearing construction. This ensures that the tool can withstand heavy-duty or industrial weight loads.
Vibration
Potentially the only drawback with this model is the vibration. Under a higher speed, the tool vibrates so much that the front cover can actually fall off. This makes a tool kind of inconvenient when used at higher powers.
Issues with vibrations can also make the tool more difficult to use. Especially if you want to use this polisher for long periods of time, expect your hand to get tired after a while from all of the vibrations.

FAQ
What is the warranty like on the 7424XP Polisher?
The tool is backed with a 3-year limited warranty. This includes any defects due to faulty materials or workmanship by the manufacturer. On top of that, it also comes with a 90-day money back guarantee and a 1-year free service contract. Under this contract, Porter-Cable will repair the tool and replace worn parts for free.
Is this tool good for beginners?
Yes, the 7424XP Polisher is good for beginners, but it is also a tool that will last you as you get more experienced with polishing and sanding.
Can I use this tool as a sander?
Yes. You can change the backing head and include a sandpaper disc.
With that being said, you might not want to sand with the same tool you polish your car. You run the risk of getting sawdust and other particles of grit on your polisher. When this happens, you can accidentally rub it into the car surface, scratching the paint in the process. For this reason, it may be best to use this tool strictly for polishing purposes.
If you are on the lookout for a sander, Porter-Cable actually sells a sander/polisher version of this tool under model number 7346SP.
What the Users Say
We wanted to compare our findings with that of others. Almost all users were excited with the power and usability that came with the 7424XP Polisher. Still, there were a few negative comments, mainly regarding the vibration and pads sent with the polisher.
Benefits
As for the benefits of this tool, many users were happy to admit that they were amateurs and had never used a polisher before. Yet, they found this tool incredibly helpful and easy to use. Several people noted that it was a game changer for those who had been polishing their cars by hand.
The durability of the 7424XP Polisher was noted too. Out of the box, most reviewers said that the tool felt like it would last a long time. These expectations were matched by people coming back 3 or so years after the initial purchase to say that their polisher still works just as good as it did when they first bought it.
Drawbacks
As for the drawbacks, several people noted that the tool vibrated pretty heavily. Our own model vibrated a lot. So, we completely agree with this drawback. If you intend to use the tool for a long amount of time, expect to have to use a little bit of muscle.
Users were also generally displeased with the sponges and pads that came with the model. Most recommended buying separate pads or sponges because the ones included are simply cheap garbage. Though we wouldn't say that they are garbage, you certainly won't be upset getting separate sponges.

Conclusion
Although the 7424XP Polisher is technically suitable for professional use, we recommend it being used for beginners and amateurs. The power matched with the precision and easy to use features make it a no-brainer and game changer for those who have never used a polisher before. You just might want to prepare for the vibration and buy separate sponges.
See Also: