Champion Windows vs Renewal by Andersen: Pros, Cons, & Differences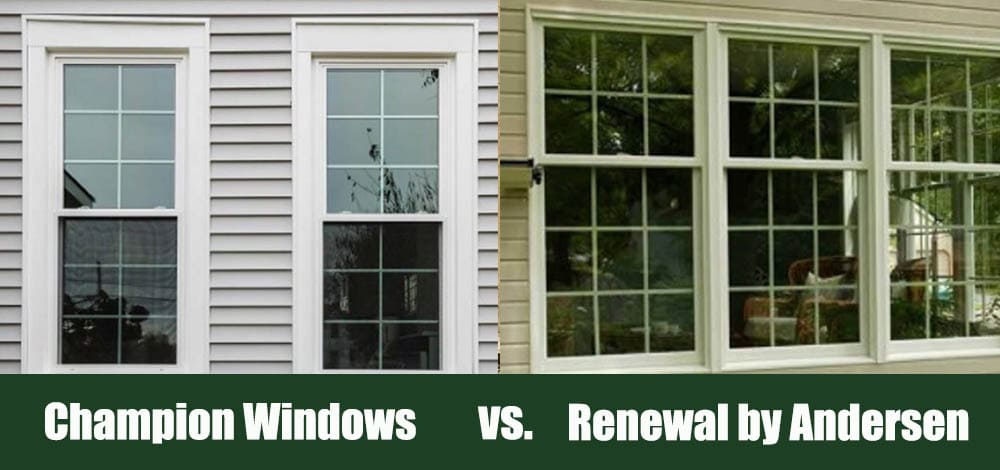 Two popular window brands are Champion Windows and Renewal by Andersen. Champion Windows sells several windows and accessories you can add to your home, whereas Renewal by Andersen focuses on replacing windows with its unique products.
Although both window brands have fantastic reputations, they offer different services and prices. This can make it challenging to decide which window brand is best for you. Keep reading to learn the pros and cons of each so you can decide if Champion Windows or Renewal by Andersen is right for you.

Overview of Champion Windows
Champion Windows is a highly respected window company. They produce 10 window types, which are produced in their windows factory located in Cincinnati, Ohio. You can purchase their windows directly through their site or purchase Champion Windows through independent stores that carry their products.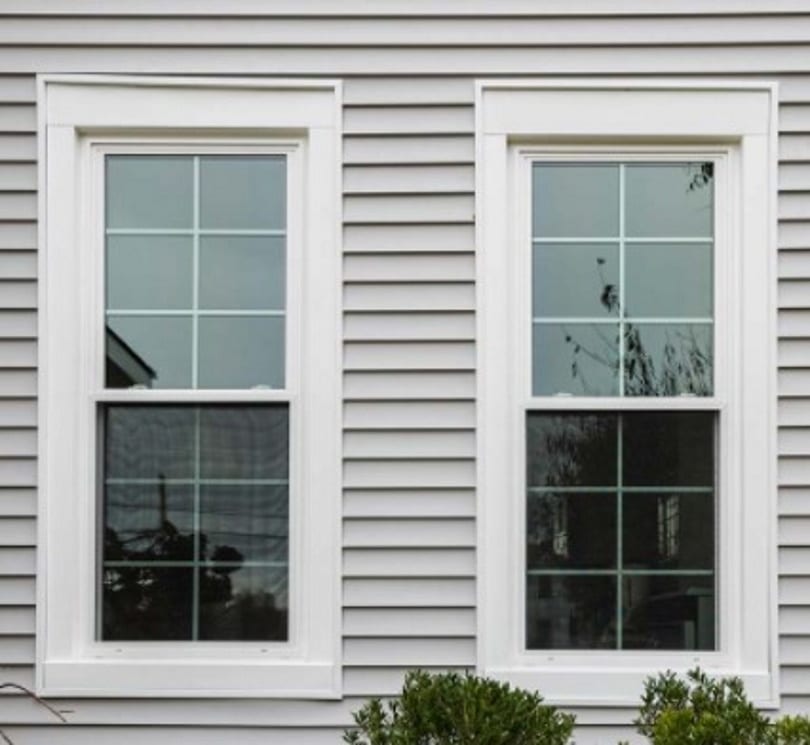 Reputation
Champion Windows has been a popular brand for decades. The Champion Aluminum Corp., which is responsible for Champion Windows, was founded in 1952. Since then, Champion Windows has become a leading manufacturer and supplier of various windows.
Both customers and professionals like Champion Windows because of their durability and customization options. In most regards, Champion Windows has a fantastic reputation among almost everyone who uses them for their home.
Window Options
Champion Windows sells ten window styles, including casement, double-hung, awning, rectangular picture, sliding, fixed shape, bay and bow, garden, basement hopper, and glass block. There are several options for each type, such as energy efficiency and other similar add-ons.
If you are picky about your windows, you can find a window for your home with Champion Windows, especially since many are custom-built.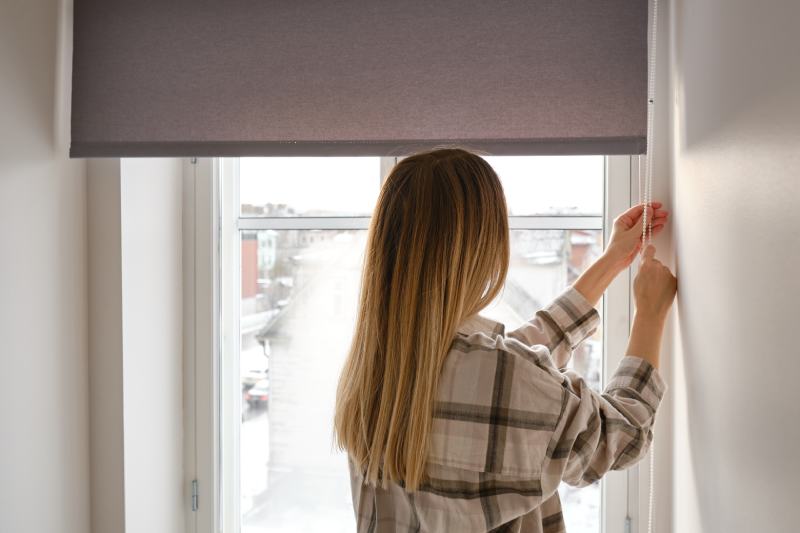 Cost
Because Champion Windows has been around for so long, you might expect its products to be expensive. That is not the case. Most of their products fall right in the middle of the pack regarding price. Although some of their products are more expensive than average, most are right in the middle.
Pros
Great reputation
Many window options
Not overly expensive
Easy to find
Related Read: Champion Windows vs. Window World: Pros, Cons, & Differences

Overview of Renewal by Andersen
Renewal by Andersen specializes in replacement windows. Their windows are different from other products because they are made from an exclusive material called Fibrex. Their products are environmentally friendly and energy-efficient, but their prices are slightly higher.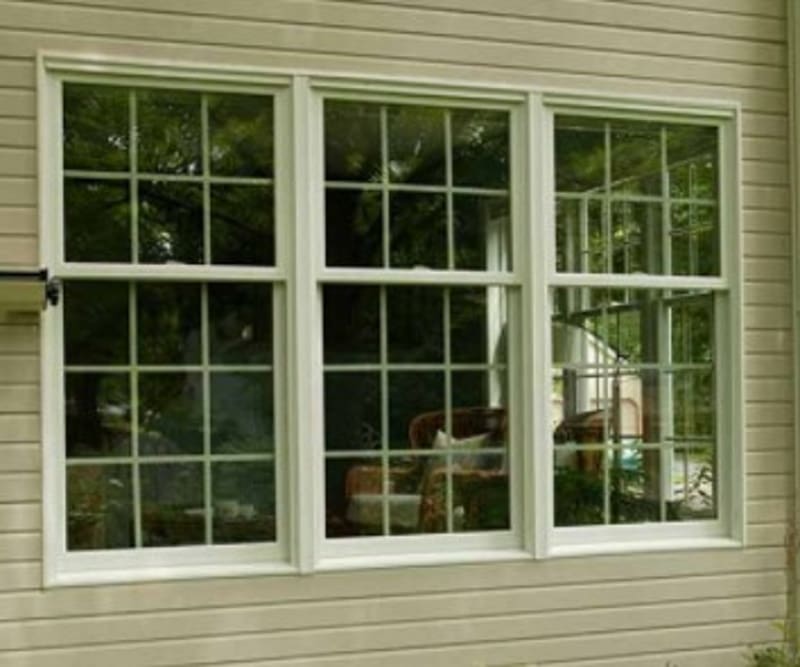 Reputation
Overall, the Renewal by Andersen has an outstanding reputation. They have stellar customer service, and their windows live up to most of their claims. Some professionals are irritated by Renewal by Andersen since they claim that the products are more expensive than they ought to be.
One area of the Renewal by Andersen reputation that stands out is customer service. The company has one of the best customer service reports in the industry, making it a great choice if you have had bad experiences with the customer service of other brands.
Window Options
There are plenty of window options available! Their energy-efficient windows come in several colors and styles. In terms of window options, Renewal by Andersen stands up to the competition, if not beats it.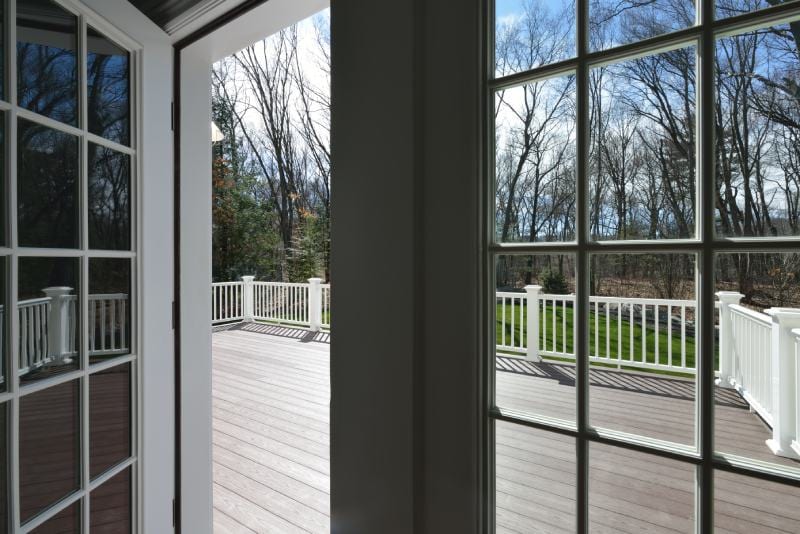 Cost
One drawback of Renewal by Andersen is its cost. Because it uses its own window material, it is more expensive than most of the competition. Some professionals complain about the cost, especially since most individuals view vinyl as doing the same job as the Renewal by Andersen material but at a more affordable price.
Pros
Great reputation
Unique material
Fantastic customer service
Many window options
Related Read: United Windows vs. Andersen: Pros, Cons, & Differences

Is Champion Windows or Renewal by Andersen Better?
Even though both brands have excellent reputations, our favorite is Champion Windows. Champion Windows is more affordable since it uses traditional materials. You still have many options and excellent customer service but at a lower price.
This is because Renewal by Andersen charges more for its unique material. So, you are paying extra for the Fibrex, which isn't worth it for many individuals. We recommend going with Champion Windows.
Should I Get Champion Windows or Renewal by Andersen?
Even though Champion Windows is our favorite brand of the two, it is still up to you to decide which option is best for your home. Here's a look at whether you should get Champion Windows or Renewal by Andersen.
Champion Windows
Champion Windows is the better option if you want a more affordable option. Their windows are still highly durable and customizable but more affordable. For this reason, anyone on a budget should opt for Champion Windows over Renewal by Andersen.
Renewal by Andersen
If you are skeptical about using traditional vinyl on your windows, you can try Renewal by Andersen windows. Renewal by Andersen uses unique material that isn't vinyl but similar. Expect to pay more money for Renewal by Anderson for its unique formula.

Conclusion
Champion Windows and Renewal by Andersen are known for being top window brands. They are both highly durable and offer fantastic customization options while having a stellar reputation and excellent customer service. The one area where they differ is in the material and price.
Because Renewal by Andersen uses its own material, it is the more expensive option of the two. It is for this reason we recommend Champion Windows over Renewal by Andersen. The Champion Windows will be more affordable but offer great customization and durability.
That's not to say that Renewal by Andersen is bad. It just means that Champion Windows is our favorite. It's up to you to decide which brand you like more.
---
Featured Image Credit: Left – Champion Windows: Championwindow.com | Right – Renewal by Andersen: Andersenwindow.com