Windsor Windows vs. Pella Windows: Pros, Cons, and Differences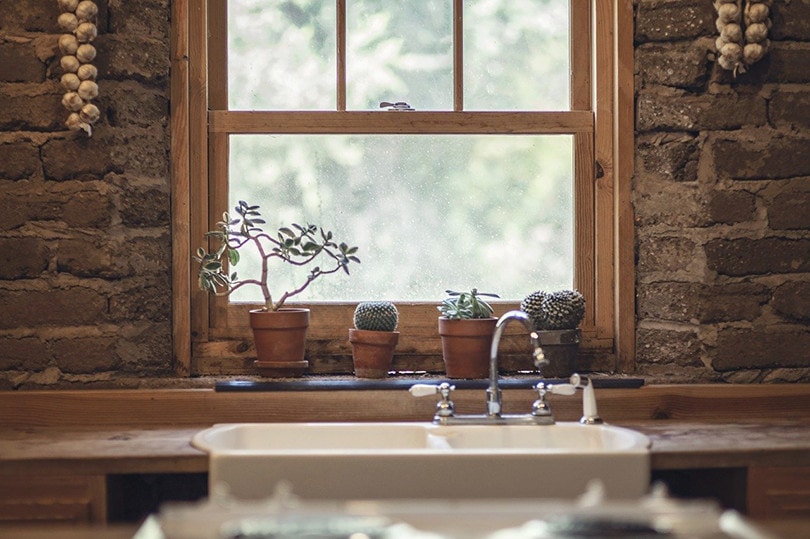 Windsor and Pella are two of the biggest window makers in the United States. Each company specializes in affordable windows for mass markets across the country. The corporate headquarters of Pella and Windsor lie just an hour apart from one another in Iowa. Given their close proximity and their reputations as some of the best manufacturers in America, it is no wonder that the two draw comparisons between them. If you are in the market for new windows, you might find yourself asking, which company is better?
This article gives a comprehensive overview of the pros, cons, and differences between Windsor Windows and Pella Windows.

Overview of Windsor Windows
Windsor is a brand name for windows that operate under the parent company Woodgrain Millwork. The company was founded in 1946 and is located in Des Moines, Iowa. Windsor made a name for themselves by making affordable replacement windows out of wood. They spun that into a respectable wood-clad window business that competes with Andersen. Today, it is estimated that Windsor windows sell nearly $300 million in windows each year, according to a 2019 report. That puts them in the top 100 manufacturers nationwide. Windsor is not a household name like some other window brands, but they have a respectable market share that extends from Iowa to the Carolinas.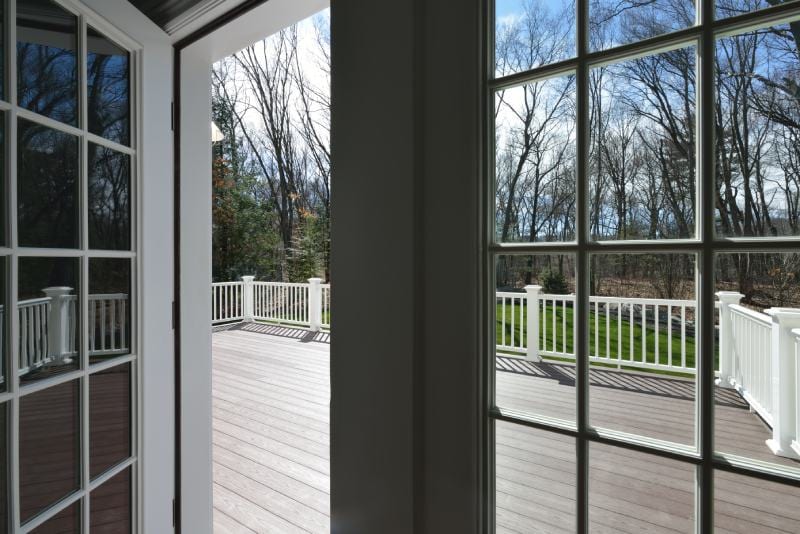 What Are the Benefits of Windsor?
Windsor is a midsized company making quality American windows. Windsor's benefits include a specialization in wood windows that other companies simply do not have anymore. Windsor also has a decent warranty that covers most glass issues for up to eleven years after manufacturing. For wood windows, they are affordable, reliable, and knowledgeable.
What Is Windsor Known For?
Windsor is one of the last companies that are dedicated to creating wooden replacement windows. While many windows are moving away from wood, some people are still looking for wood and wood-clad. That is what Windsor is known for. Windsor has four distinct lines of windows that also include vinyl and PVC. They have Pinnacle, Legends, Next Dimension Vinyl, and Revive. Their Pinnacle line includes the wood and wood-clad windows and is Windsor's most popular brand.
Pros
Quality wood windows
American company
Affordable wood-clad styles
Cons
Vinyl windows are not the best
Warranty not as good as Pella's
Overview of Pella Windows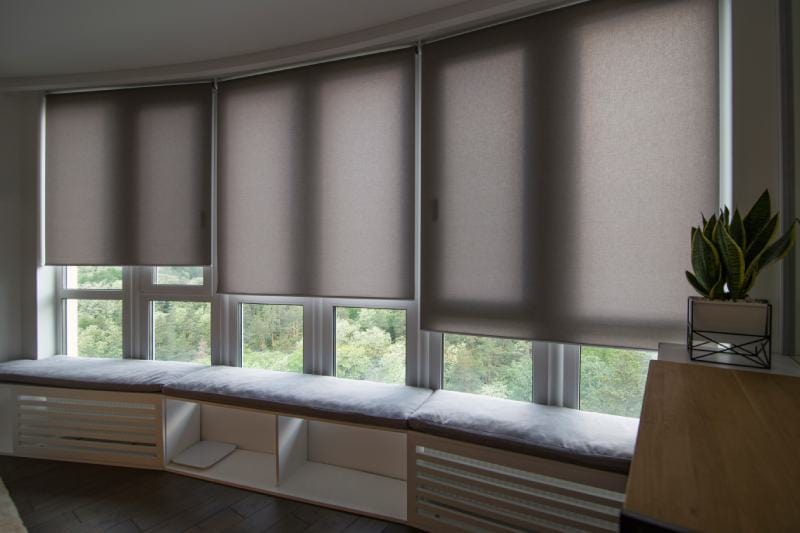 Pella windows are the third-largest window manufacturer in the United States. Pella does over $1 billion in sales annually and ships windows all over North America. The company is located in Pella, Iowa, and is not too far from Windsor's headquarters in Des Moines. Pella windows are featured by large home builders and are put in new construction houses all over America. They offer windows in all types and styles, fitting almost every budget. Pella has windows in vinyl, PVC, wood, and wood-clad with dozens of options in color, finish, and hardware.
What Are the Benefits of Pella?
Pella is an old company with roots dating back to 1925. Today, they are a massive company with windows of all shapes and sizes. Pella has the benefit of having one of the strongest warranties in the industry. Most of their windows come with a limited lifetime warranty that is guaranteed for decades after installation. Each window is backed by the Pella Care Guarantee, which strives to make replacing bad windows under warranty as painless as possible.
Pella is a household name in many parts of the country. With Pella, you get the design and expertise of a large company that does hundreds of millions in sales per year.
What Is Pella Known For?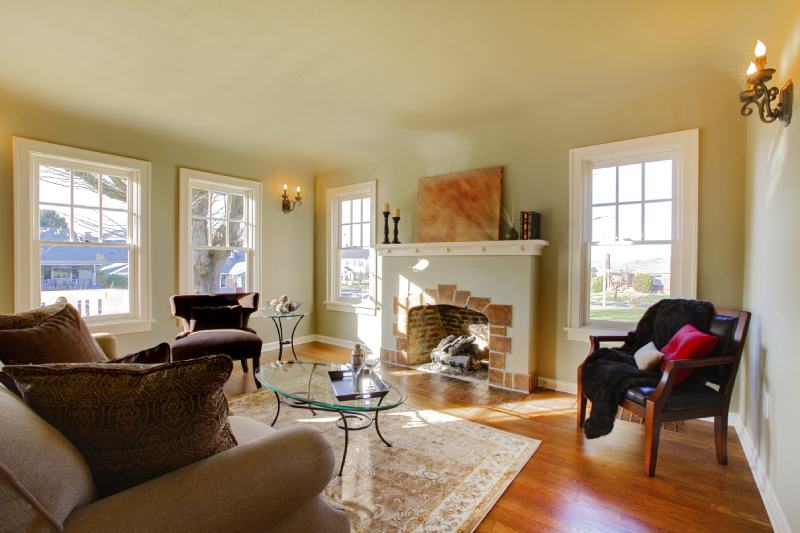 Pella is known for being more expensive than its large competitors. PGT, Jeld-Wen, Ply Gem, and Andersen are all similarly sized companies, and they all offer windows that are comparable in price or cheaper than Pella. That has given Pella a reputation as being expensive, but that is not necessarily the case. Pella has tons of options at all price points, but many of their standard replacement windows are more expensive than a similar unit from, say, Ply Gem.
On the flipside, Pella also has a reputation for being of higher quality than its affordable competition. Pella has tons of options, great hardware, and a fantastic warranty. However, due to the size of Pella, there have been some reported quality control issues. These are not widespread, but over the years, there have been some bad batches. But that is to be expected with a company that has made so many individual window units for nearly a century.
Pros
Tons of options
Large American company
Amazing warranty
Cons
Some reported quality control issues
More expensive than other large window companies
Where Are Pella Windows Made?
Pella windows are manufactured all over the United States and Canada. Pella operates seventeen separate manufacturing facilities around the United States, with a few select plants in Canada to service the Canadian market. Pella is based in Pella, Iowa, and they still do a sizable amount of their manufacturing in Iowa. If you are looking for American-made windows, Pella is a great option. This widespread distribution has made them popular with large national homebuilders and small custom builders alike.
Where Are Windsor Windows Made?
Windsor windows are largely manufactured at their plant in Des Moines, Iowa. Windsor's corporate headquarters and original manufacturing facility are located in Des Moines. They also manufacture many windows at the second facility in Monroe, North Carolina. The Des Moines plant covers the Midwest region, while the Monroe plant services the east coast. No Windsor windows are made outside of the United States. They operate over 500,000 square feet of manufacturing space in the United States.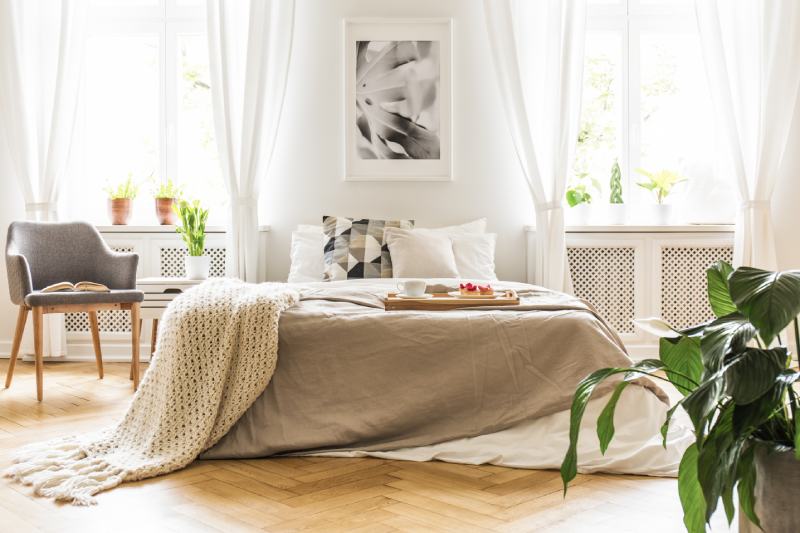 How Do Pella And Windsor Compare In Terms Of Price?
Pella and Windsor are comparable in terms of price. They both occupy a similar slice of the window market. They are considered mid-ranged windows with high-end options. They are more expensive than contractor-grade windows put out by companies like Jeld-Wen or PGT but are not quite as expensive as the top-of-the-line makers like Andersen. The typical price for a standard Pella window is roughly $350, while a standard Windsor window runs just a bit higher than that, around $400. Windsor does have affordable wood-clad options that are superior to those of Pella.
Should I Choose Pella Or Windsor For My Windows?
Windsor and Pella have a lot in common when it comes to window manufacturers. Both are based in Iowa in the United States of America. They both make a similar range of window types and styles. If you are looking for affordable wood windows, you should choose Pella over Windsor. However, if you are looking for high-quality wood-clad windows rather than full wood windows, you should go with Windsor. Both companies are large and have an excellent reputation, so you can't go wrong with either one.
Conclusion
Windsor and Pella are two great American window companies with similar histories that are located in Iowa. They both focus heavily on wood replacement windows and have built a reputation of quality, selling hundreds of millions of windows per year. These similarities have evoked comparisons over the years, but neither company is truly greater than the other. Pella is more prominent and features more options, while Windsor is smaller, more regional, and is more focused on wood and wood-clad windows. Both offer significant upside to potential buyers, and the ultimate choice will come down to style, price, and location.
---
Featured Image Credit: TheVirtualDenise, Pixabay