Rockwell F80 Sonicrafter Oscillating Tool Review 2023 – Pros, Cons, & Verdict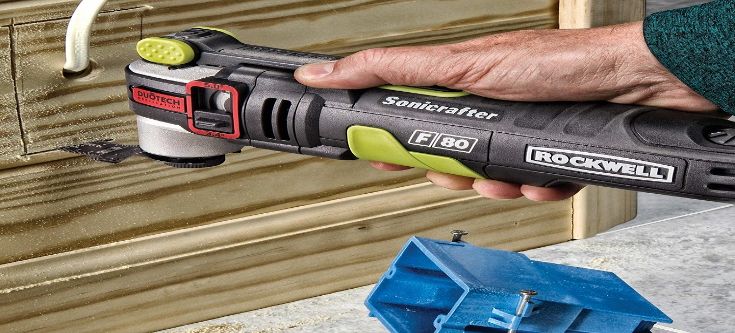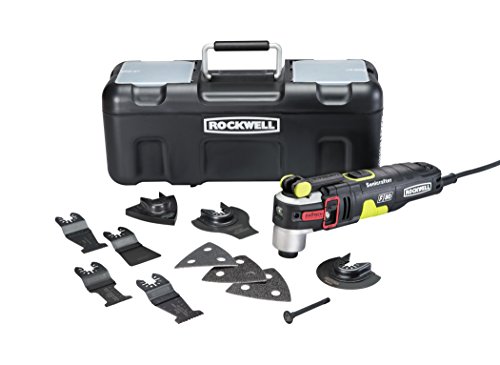 We give the Rockwell F80 Sonicrafter Oscillating Tool a rating of 4.9 out of 5 stars. 
Build Quality: 4.9/5
Power: 4.9/5
Features: 4.8/5
Price: 4.8/5
Review Summary
Rockwell offers a line of three corded and two cordless oscillating multi-tools and the F80 sits atop of the corded options. If you are looking into oscillating tools for the first time or are looking for an upgrade/replacement, Rockwell is well worth your consideration. The F80 is going to meet the needs of the experienced users and give new entrants to the oscillating tool field ample room to grow.
Rockwell is a relatively new company, but they have quickly established a reputation for quality, value, and innovation. They didn't invent the oscillating tool class, that happened in the early 1960s when these cutting tools were introduced in the medical field to aid in cast removal. Notwithstanding, Rockwell has added some nice touches of their own. This class of tool will appeal to anyone in need of making precision cuts in materials already installed.
F80 Sonicrafter – a Quick Look
Pros
Two oscillating widths for more control
Universal fit system enables users to use attachments from nearly any company
Specifications
Brand name: Rockwell Tools, Inc.

Model: F80 Sonicrafter Multi-tool, RK5151K

Motor (VAC, A): 120, 4.2

OPM: 10,000 – 19,000

Oscillation angle: Dual, 5o,4o

Weight: 4.0 pounds

 
Duotech Oscillation Technology
One of the touches added to its top-of-the-line oscillating tool is the Duotech feature, allowing users to select between two different oscillation "widths" for more precise control, especially useful when making cuts in constricted spaces or adjacent to materials they don't want to damage.
Excellent ergonomics and balance for extended use
Rockwell goes to quite a length to design their tools with ergonomics in mind. They want their tools to be comfortable to use over extended periods, reducing fatigue and exposure to repetitive use effects. The F80 is well balanced, light, and easy to control. Users do need to keep in mind that this tool works by vibration and that will be felt.
Rugged, quality construction
This tool is well built using rugged, durable materials. The fit and finish reflect the attention to detail and quality standards of the Rockwell line. Users will find the F80 capable of years of reliable use.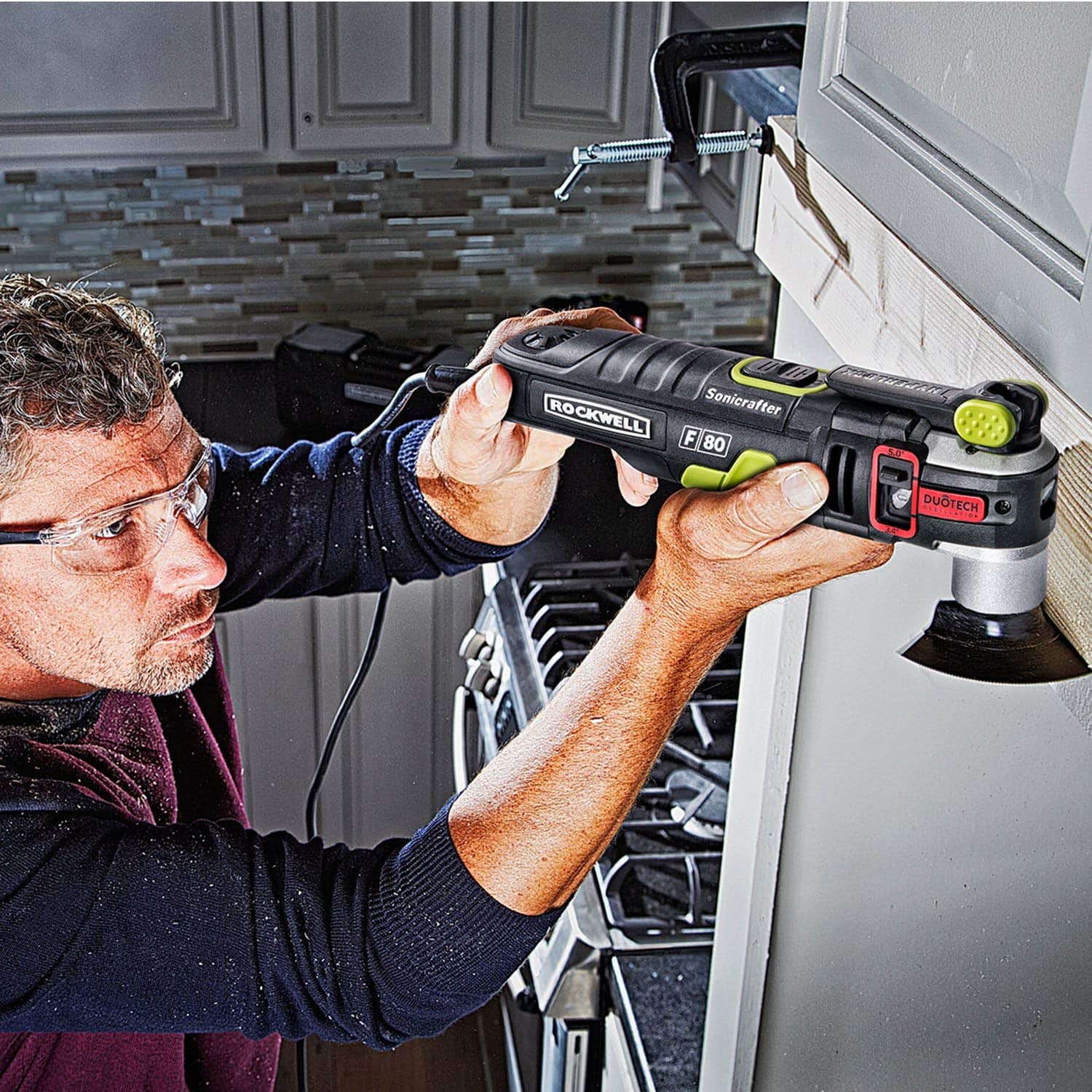 FAQ
What is the Universal Fit System?

This feature enables owners of an F80 to buy any attachment they want from nearly any manufacturer to use with their tool. Many companies specialize in making blades, bits, and attachments. These are frequently of higher quality. Being able to buy from these companies expands the versatility of the F80.

How do you change blades?

There is a lever on the top of the F80 over the blade labeled, "Hyperlock" that you lift and turn counterclockwise. This will loosen the retaining nut allowing you to change the blade. Very simple once you give it a try.

Will this replace my belt and palm sanders?

Keep those tools for jobs where you have large areas to sand. Using the F80 to sand large pieces is going to require a lot more effort than you want to expend. The oscillating tools are best for sanding in very tight spaces. A good example is removing floor finish in a corner. Regular sanders can't do that where the F80 can.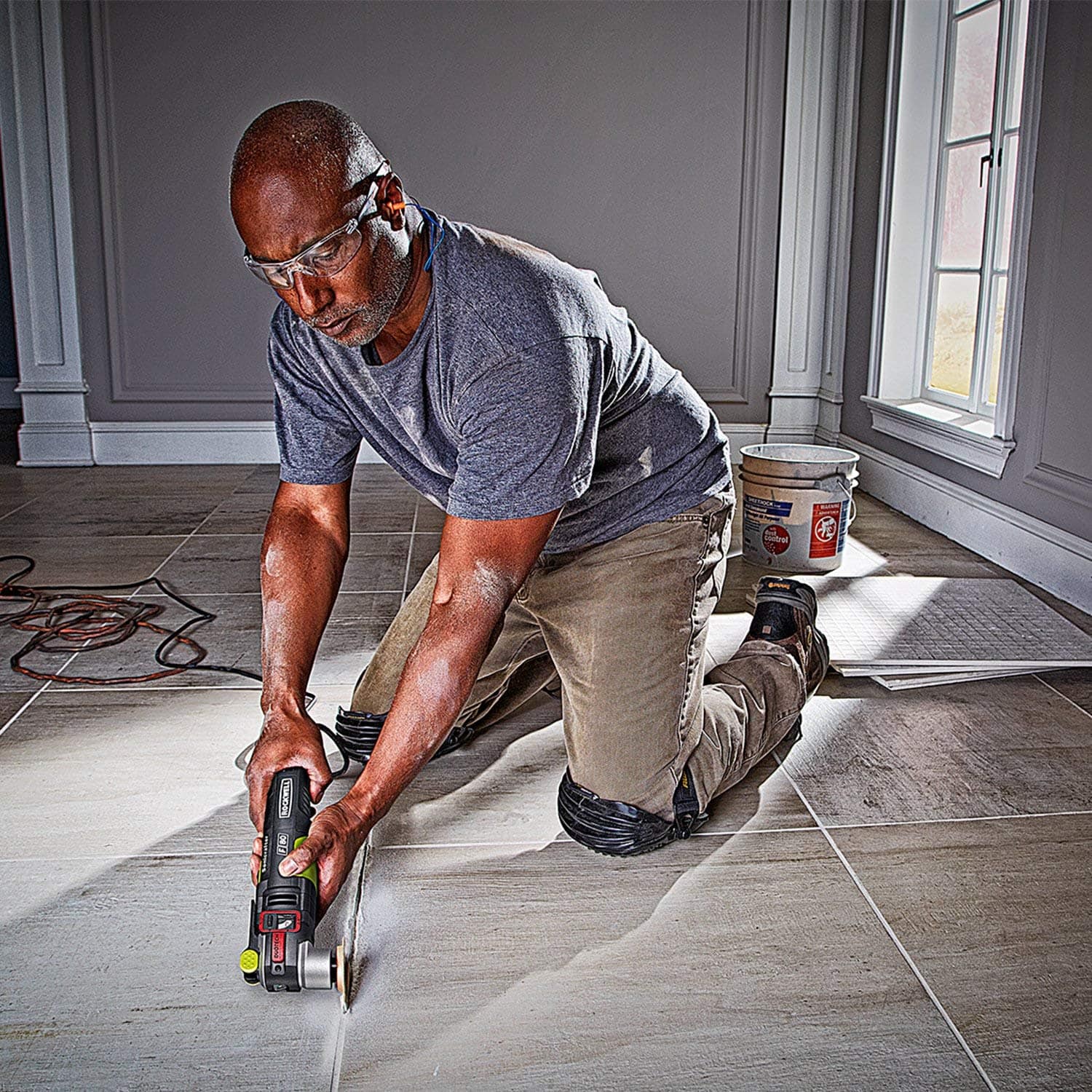 What the Users Say
After getting up to speed with the F80, we went out looking for user reactions to the tool and their feelings on how it handles the work they need to complete. As a specialty tool, we expect some dissatisfaction in situations where the F80 is used for something other than the purposes for which it is designed. Unless these comments reveal a fatal flaw of some sort, we will leave them out of our review. Let's go.
The F80 satisfies…
Power gets a lot of praise from users. The F80 uses a constant speed technique to maintain the speed you select under every load condition. This means the tool won't bog down as you cut into materials. One user reports a preference over his reciprocating saw for many tasks.

Living up to the multi-tool label is another area of satisfaction. Users report enjoying being able to cut nearly everything from brick to plastic (with the proper blade, of course) and being able to complete tasks requiring high levels of control and precision.

Better than other brands Users who replaced other brands with the Rockwell report being amazed at just how much better their F80 is than their previous tool. They comment about the power, capability, and overall performance of the Rockwell tool and lament not finding out about it earlier.
The F80 earns low scores…
Sanding complaints crop up with some regularity. Because the tool uses vibration to work, and very high vibration, the adhesive on the sanding pad attachment melts, so the Velcro no longer works to hold the pads in place.

Another common issue involves the motor failing, even after short use. One reviewer cites having the same issue with previous tools in the Rockwell F series (but he keeps buying them).

Serious concerns with the instructions come up as well, especially when it comes to replacing the blades. The instructions are worse than useless, according to reports. There are no words, just diagrams. Using the lever mechanism is tricky, and users can easily lock the lever down without fully tightening the blade. As you expect, a loose blade in a high-speed oscillating tool is dangerous.
Conclusion
The F80 is a quality tool that provides exceptional capability and power at an exceptional value. It performs as well or better than more expensive brands and offers the precision and control necessary to complete the most demanding tasks. Anyone who has remodeling, retrofit, and repair tasks that demand precise cutting and sanding of installed materials will find the F80 more than up to the task. Just be sure to master the blade change system before powering up.

Related articles: