Ryobi P105 vs P108 Lithium Batteries: Which One's Right for Your Needs?
Rating
Image
Product
Details

The Winner

Ryobi P108

More power
Longer charge life
Ryobi One+ compatible
CHECK PRICE

Ryobi P105

Slightly smaller
More affordable
Ryobi One+ compatible
CHECK PRICE
Choosing between the P105 and the P108 is a choice every tool owner wants because they're both great batteries that deliver a lot of power, hold a charge for a long time, and yet — considering how much lithium-ion batteries have come down in price the last few years — won't demand that you take out a second mortgage to pay for them. Both are also part of Ryobi's One+ tool world, designed to offer a boost in power for hard jobs or big tools. The right one for you will depend ultimately on how much power you want to pay for.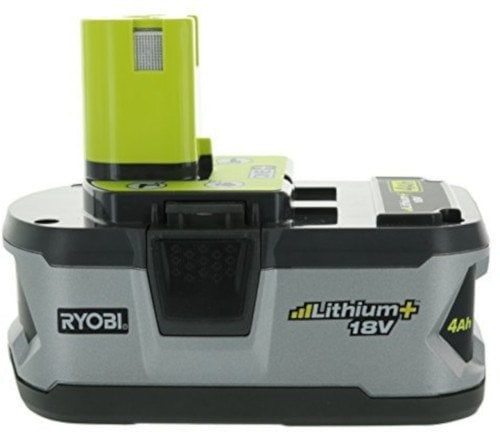 What's the Difference Between Them?
Performance – Edge: P108
The P108 has a noticeable edge in power that it brings, and let's face that when it comes to these two heavy-hitters in the Ryobi battery world, that more power means better performance. The P108 also has a longer charge life than the P105. That's a pretty clear edge advantage.
Price – Edge: P105
The P105 costs less than the P108, enough that you probably aren't going to find a better deal if you spend a few days trying to find a reverse of that. There are pretty obvious reasons why it's more affordable, and while that's not really an indictment of quality it is a recognition that if you're looking for a boost of battery power for your impact wrench, that you can get it for cheaper with the P105.
Durability – Edge: P108
When it comes to comparing batteries, this is really a matter of use life on one charge. While that itself is kind of a floating figure, in general, the P108 will last a little longer fully charged than a P105. While we're on the topic, we probably should mention that neither battery will have any real durability if you try to charge them in the wrong kind of charger. Make sure you get a dual-chemistry charger designed for lithium-ion batteries.
Design – Edge: P108
The P105 is slightly smaller than the P108, which is a design plus for it. But, it's not really appreciably any smaller than the P108, and the P108 delivers noticeably more power and a longer charge life. So, we have to give the nod here to the P108.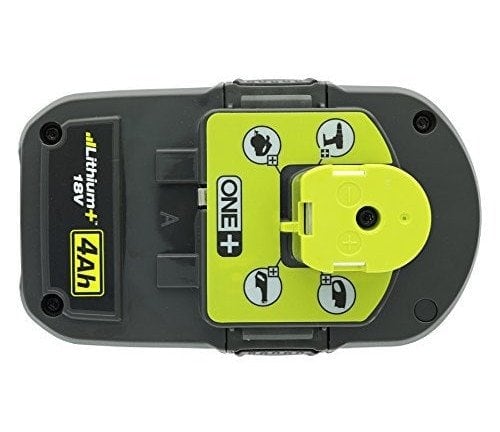 Quick Rundown of Ryobi P105
An extra boost of power to the familiar P102 design, the P105 isn't quite everything that the P108 is, which because that also includes the phrase, "as expensive," isn't necessarily a bad thing.
Pros
Slightly smaller
More affordable
Ryobi One+ compatible
Cons
Not quite as powerful
Slightly less charge life
Quick Rundown of Ryobi P108
A significant step up from previous battery models in terms of power and charge life, the P108 is there to meet the heavy-duty power needs that your Ryobi One+ tools will face. It's a little bigger and more expensive than the P105, but when you really need that extra bit of, "oomph," no substitutes are acceptable.
Pros
More power
Longer charge life
Ryobi One+ compatible
Cons
More expensive
Slightly bigger
Conclusion
Choosing between the P105 and the P108 is what's known as a good problem to have. Both are great batteries and offer a little more juice to the bigger tools in the Ryobi One+ tool system. It's less a matter of which one is best and more a matter of which one is best for you. People who need top-shelf power and top-shelf longevity to maybe power a leaf blower will want to give a long look at the P108. People who don't quite need that much power or can do without the longevity but want to spend less money will be just as happy with the P105.
You might also be interested in these Ryobi reviews: