Ryobi P236 vs P237 Impact Drivers: Which One's Best for Your Needs?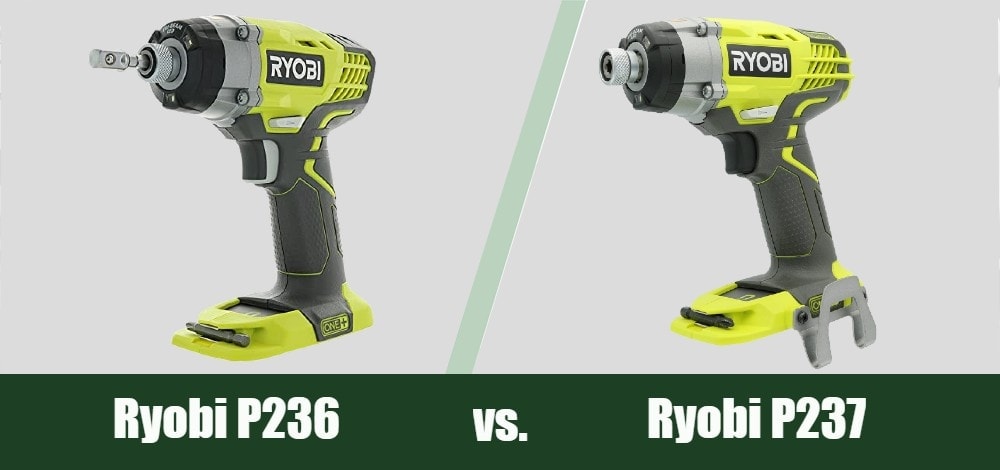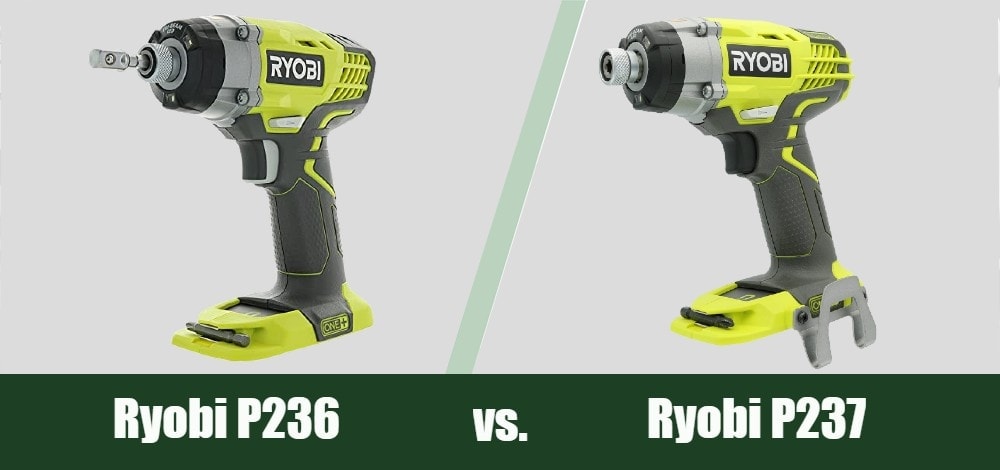 Ryobi's P236 and P237 are two similar tools on the same basic frame. Compounding that confusion is that both are compatible parts of Ryobi's One+ tool family, which means they also share a power source … with literally more than a hundred other tools. Their primary difference is that Ryobi upgrades the power in the P237 and gave it three speed options. That, in turn, upped the price. In general, the extra features are worth the cost because sometimes you want power that can finesse instead of just brute strength. But, if cost is a serious consideration, the older model is a fine substitution affordable on almost every budget.

What's the Difference Between Them?
Rating
Image
Product
Details

Best Choice

Ryobi P237

Easy to use
Three speed options
More torque power at 1
800 inch-pounds
CHECK PRICE

Best Price

Ryobi P236

Affordable
Easy to use
Good torque power at 1
600 inch-pounds
CHECK PRICE
Performance – Edge: P237
Ryobi bumped up the torque power from the P236's 1,600 inch-pounds to 1,800 inch-pounds in the P237. In terms of foot pounds, that hikes it from about 133 to 150. That's not an insignificant boost in power. They also added the option to switch between three speeds, so that you can quickly and seamlessly go from high-speed powering of screws into a deck to a low-speed sinking of screws into soft sheet metal.
Price – Edge: P236
Without commenting on which one is the better for-dollar value, the P236 is quite a bit cheaper in terms of cost per tool. Neither of these tools will cause you to default on your mortgage in buying, but if you need to keep budget in mind when selecting the right tool for you and don't really feel that you need the little extras, the P236 just simply comes in at a lower price.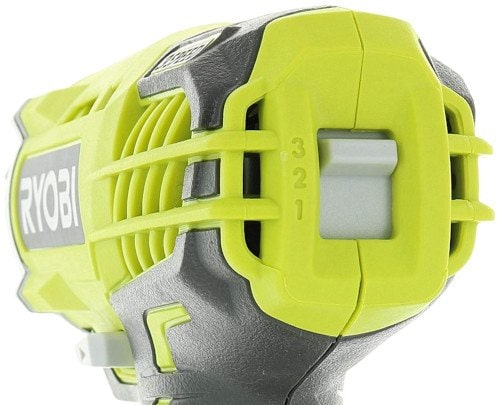 Features – Edge: P237
We hate to sound repetitive, but the P237's three speeds and higher torque get the nod as superior differences in features between the two. These two new features make it a more versatile tool equipped to do a greater range of tasks. The higher torque means being able to fit in more jobs that require additional power, and the three speeds mean you doing less beefy work with less worry that you'll overpower the materials you're driving together.
Design – No edge
We've already covered the little extras that separate both these tools, but the basic design is pretty much the same. Both come with keyless chucks and a magnetic strip to help hold bits and screws you'll need for fast operation. Both are comfortable on the hands, and both have lights so you can see what you're working on.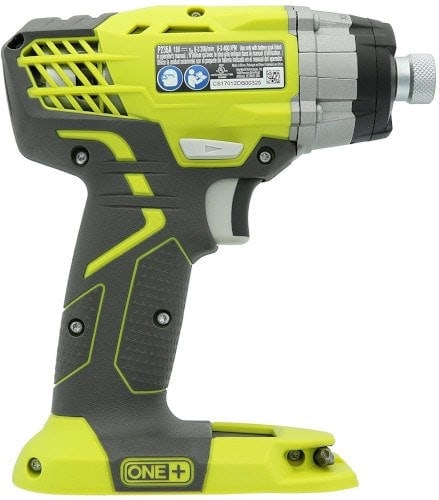 Quick Rundown of Ryobi P236
Older but still a great value, the Ryobi P236 brings great driving power at a price affordable on just about every budget.
Pros
Affordable
Good torque power at 1,600 inch-pounds
Easy to use
Cons
One speed
Not really designed for auto work
Quick Rundown of Ryobi P237
Better torque at three speeds means greater versatility of what you can do with the P237. Just expect to pay a little more for it.
Pros
More torque power at 1,800 inch-pounds
Three speed options
Easy to use

Conclusion
Both of these are great impact tools, made even better because both are part of the wide One+ family of tools from Ryobi. They both have enough power to do most basic work in the auto shop but are really designed for woodwork. For more money, the P237 hikes the torque from 1,600 inch-pounds to 1,800 and offers three motor speeds to make it easier to do work that requires a lighter touch. We tend to think those features are worth the extra money, but if you need to go the budget route and forego them, the P236 is itself a great tool.
You might also be interested in these Ryobi reviews: