Ryobi vs. Sun Joe Pressure Washer 2023 Comparison: Which Is Right for Me?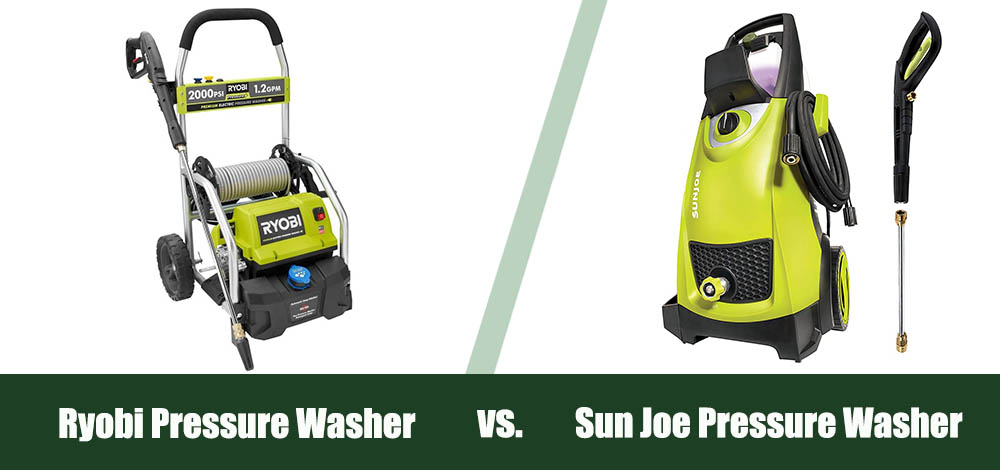 Some situations, such as cleaning an outdoor patio, call for a pressure washer, and in such cases, it helps to own one. It makes cleaning easier and more efficient. The cleaning process propels the loose objects from the surface that is being cleaned and under great velocity. Additionally, getting a pressure washer may increase your client base and number of jobs if you are in the cleaning or lawn business.

Review Summary
If you are debating whether to get a Sun Joe Pressure washer or the Ryobi pressure washer, then you're at the right place. Both brands are fantastic and have changed the pressure-washing game significantly. One way you can make the decision is by comparing these two popular models based on brand value, performance, price, and customer feedback.
All pressure washers work based on the same principle. However, some are better than others, and you should pick the one that suits your particular needs.
At a Glance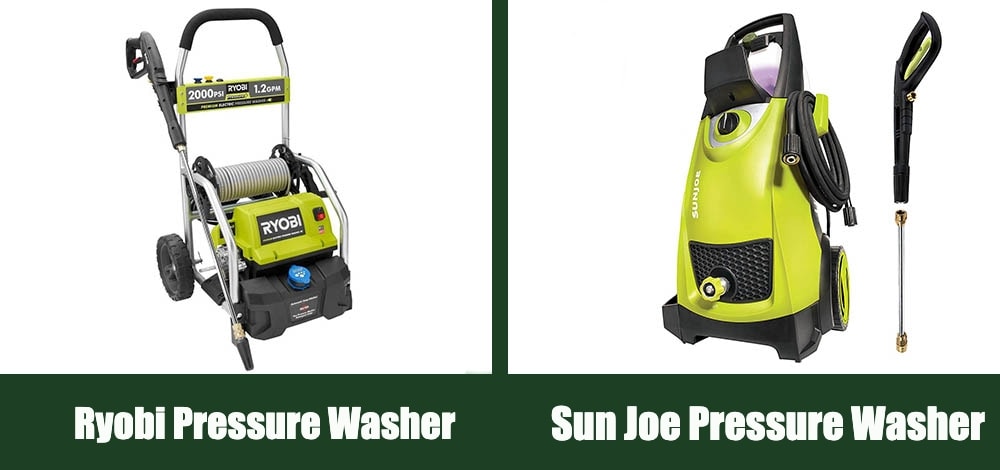 Ryobi RY141900
Weight: 42.20 lbs
Color: Lime, black
Dimensions: 19.2"L × 16.5"W × 34"H
Power: 13 amps
Hose length: 35 feet
Maximum water flow rate: 1.2 gallons per minute (GPM)
Power source: Corded electric
Sun Joe SPX3000
Weight: 24.30 lbs
Color: Green
Dimensions: 15.6"L × 13.5"W × 33.9"H
Power: 14.5 amps
Hose length: 20 feet
Maximum water flow rate: 1.76 gallons per minute (GPM)
Power source: Corded electric
---
Overview of the Ryobi Pressure Washer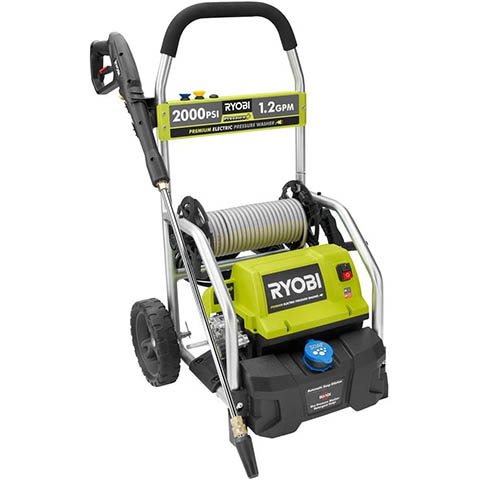 The Ryobi RY141900 pressure washer is one of the best-selling pressure washers in the US. Although it's lightweight, this doesn't diminish the performance in any way. It's one of the best small electric pressure washers on the market.
It has a 13 AMP electric motor capable of delivering a high pressure of 1800 PSI at 1.2 GPM. One of its main unique features is the turbo nozzle that provides faster cleaning than the other nozzle types, making it one of the best pressure washers for medium-duty cleaning jobs.
Pros
Portable
Comes with three quick-connect nozzles
Affordable
Light
Cons
Not as powerful as the Sun Joe

Overview of the Sun Joe Pressure Washer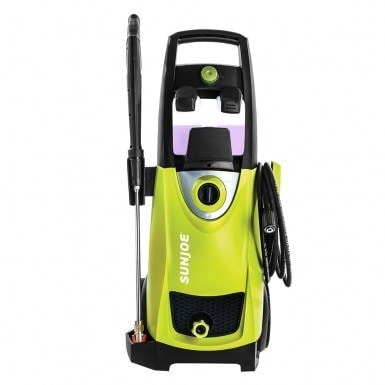 Sun Joe is one of the world's best pressure washer brands since it focuses on making pressure washers that are authentic and efficient. They are also the world's best sellers when it comes to electric pressure washers.
The Sun Joe SPX3000 has a 14.5 AMP universal type motor—one of the most powerful motors compared with other electric models. Since the engine is so powerful, this pressure washer's output is relatively high; it delivers 2030 PSI of pressure, increasing its efficiency. It also has a 25-foot water hose and a 35-foot power cord to get to those hard-to-reach places. Some unique accessories include a 5-spray nozzle which provides added performance options.
Pros
Provides 25% more cleaning power than other electric pressure washers due to the combined PSI and GPM
The nozzles enable you to add detergents to the water stream, which assists with cleaning
Stainless steel pressure wand
It comes with five quick-connect nozzles
Portable
Relatively affordable
Quiet
Suitable for small cleaning tasks
Cons
Can't be used for large-scale cleaning jobs
Difficult to assemble

What Are the Differences Between Them?
Some of the differences between the two models include the following:
Design
The Sun Joe SPX3000 is smaller than the Ryobi and will therefore take up less space. It's also simpler to use, making it the best for home use.
Durability
Most Ryobi pressure washers are made using stainless steel, making them more durable than Sun Joe pressure washers which are made from plastic. Although the Sun Joe SPX3000 is not as durable as the Ryobi, it's still a powerful pressure washer.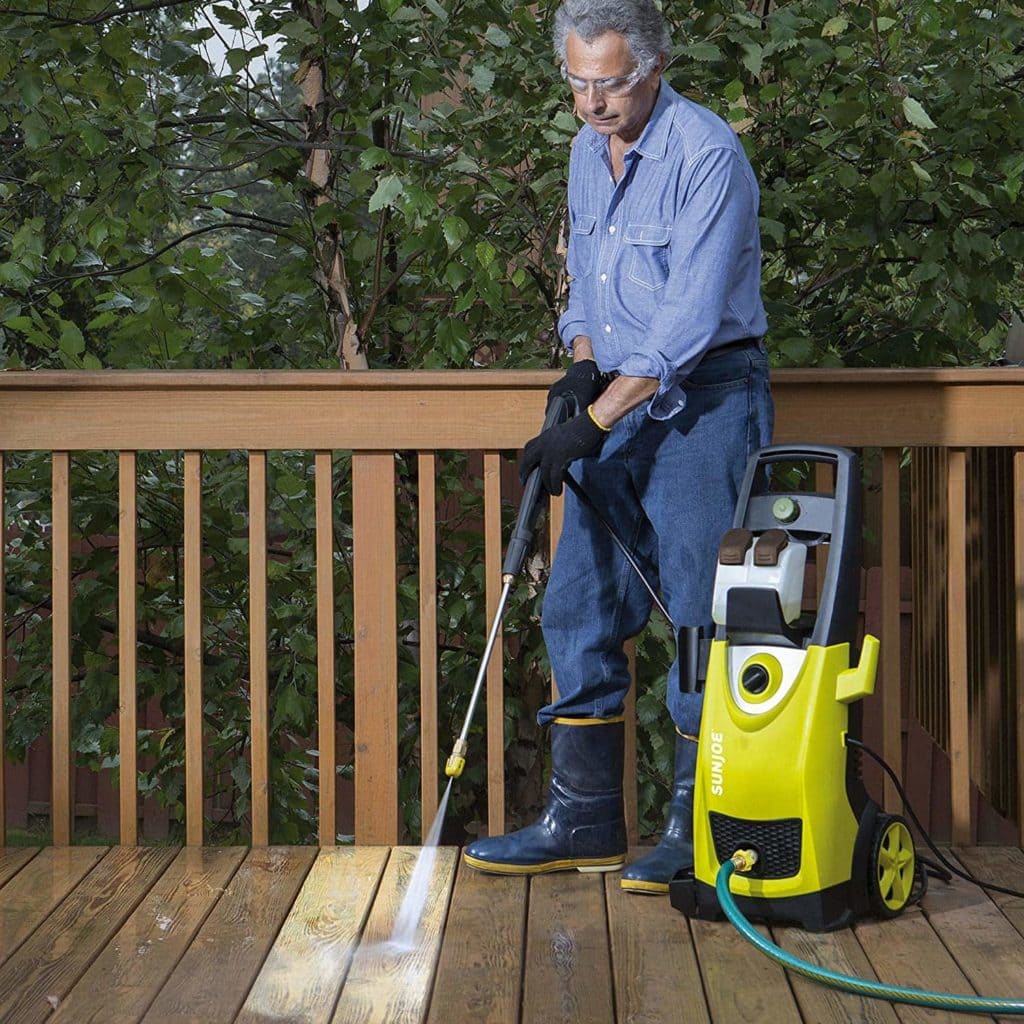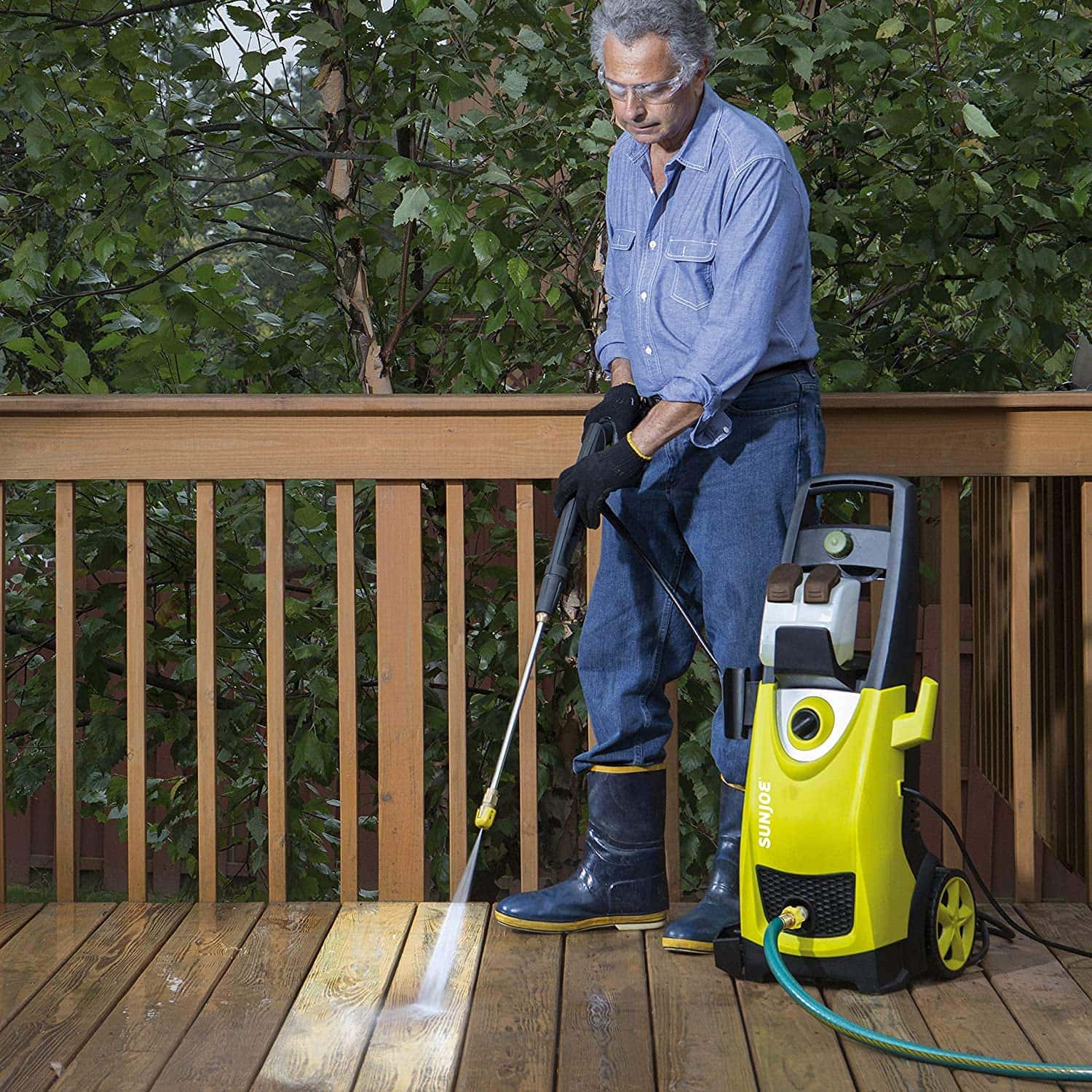 Price
The Sun Joe SPX3000 is cheaper than the Ryobi and is, therefore, a common choice for home use. That said, the price difference is not massive, and for a bit extra you'll be getting a more durable product in the Ryobi.
Performance
Sun Joe SPX3000 pressure washer has a higher pressure capability than the Ryobi. It also comes with five quick-connect nozzles, thus making it more versatile than the Ryobi RY141900, which only has three.
Motor
Before purchasing a pressure washer, you need to check the engine size/ motor. The number of watts on the electric models and horsepower on the petrol models should tell you how powerful the motor is. The higher the unit, the more powerful it is. The Sun Joe SPX3000 has a wattage of 14.5 amps, while the Ryobi pressure washer has 13 amps, making the Sun Joe SPX3000 slightly more powerful.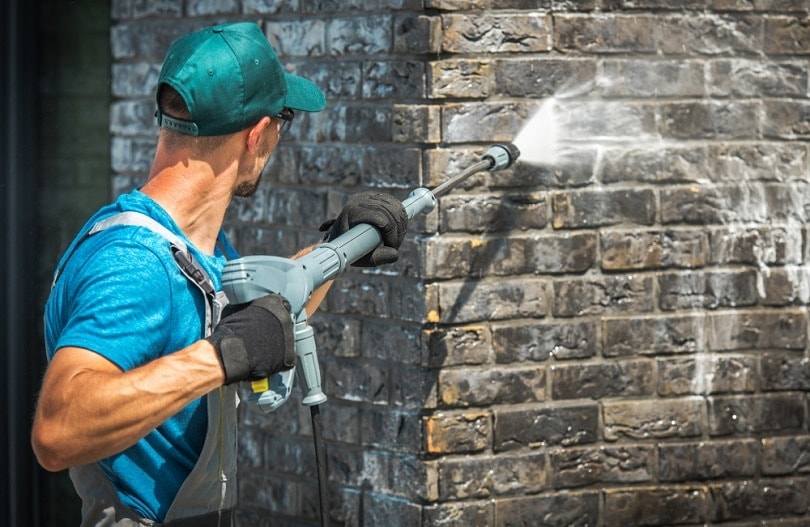 Water Flow Rate
Flow rate is typically measured in gallons per hour(GPH) and is an excellent indicator of how powerful and efficient the machine is. A pressure machine with a higher flow rate is more effective in cleaning and rinsing, especially when matched with a high PSI. The PSI of the Sun Joe is 1800 with a 1.7 GPH, while the Ryobi's PSI is a bit stronger at 2300 but has a GPH rating of only 1.3.
Usability Features
Certain features of a pressure washer will determine how easy it is to handle and use. They include wheels, weight, hose length, and cord length. The Sun Joe has five quick-connect nozzles that serve different purposes, while the Ryobi has only three, including a turbo nozzle. That said, the Ryobi has a long 35-foot hose length, which is almost double that of the Sun Joe.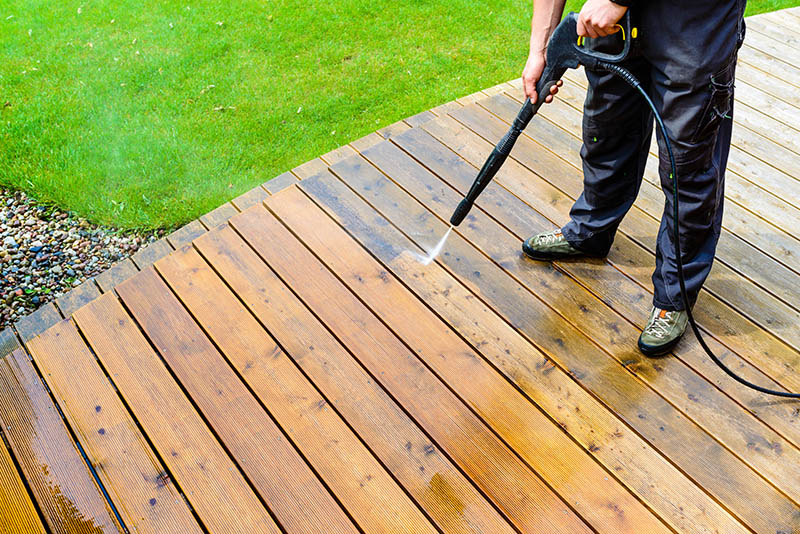 What the Users Say
If you are unsure which one to get, some customer reviews can often help your decision-making process. Here's what users had to say about the products:
As we've mentioned, most users agreed that the Sun Joe SPS3000 is easy to assemble and use and has enough water pressure for home use. It's excellent for cleaning patios, walkways, and driveways quickly and without leaving any visible marks on the surface. Plus, the lower price is very attractive to most users.
Some users mentioned the Ryobi RY141900 was a bit challenging to assemble, and the instruction manual does not give enough details on how to attach the wheels. However, it works well when cleaning large areas since the wheels make it easier to move around.

Conclusion
Both of these pressure washers are great for home use since they deliver a high pressure of between 1800 to 2300 PSI. The best pressure washer for home use, in our opinion, is the Sun Joe SPX3000 since it has a better cleaning performance and it's relatively affordable.
However, if you are looking for a portable pressure washer that is easy to move around in your home and garden, then the Ryobi is the better choice. The output of this pressure is also higher than the Sun Joe SPX3000, so it makes it better for use on tougher jobs.