Is Ryobi a Home Depot Brand? Facts & FAQs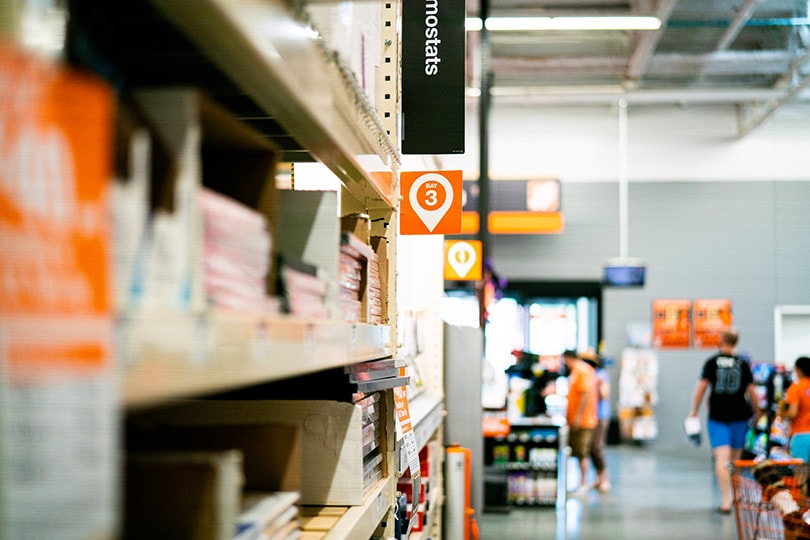 Home Depot remains a favorite among do-it-yourself (DIY) enthusiasts, with over 2,000 stores and a huge array of products on offer. The home improvement giant stocks all the most popular brands, like Milwaukee, Husky, Ryobi, and more. Ryobi, in particular, is usually only available at Home Depot, which leads customers to believe it's a Home Depot brand. However, it's not! Although it was only sold in Home Depots until recently.
Are you Confused? It's not as complicated as you'd think. Home Depot negotiated with Ryobi to get exclusive access to its line of high-quality tools, but Home Depot doesn't own the brand or make the tools. Walmart has started to carry the brand in limited stores, but Home Depot remains the most reliable place to find Ryobi tools. You won't find Ryobi products sold in Lowe's or other hardware stores, but smaller stores may have featured Ryobi tools for sale at a discount. Amazon is also another place to buy Ryobi tools.
Are Ryobi Tools Available Online?
Yes, Ryobi tools are available for sale on Home Depot's website and in their stores. While Home Depot is the exclusive retail home of Ryobi, you can buy the tools on other sites too! The caveat is that the pricing of Ryobi products on third-party sites might not be as consistent as in Home Depot stores.
When shopping around for Ryobi products online, always compare prices with Home Depot. While you may occasionally catch deals, Home Depot is usually the best place to buy from.
If you find a Ryobi product on sale somewhere cheaper than Home Depot, you can even ask them to match the price for you. That way, you get the same high-quality product for cheaper, along with Home Depot's reputation for reliability and excellent customer service.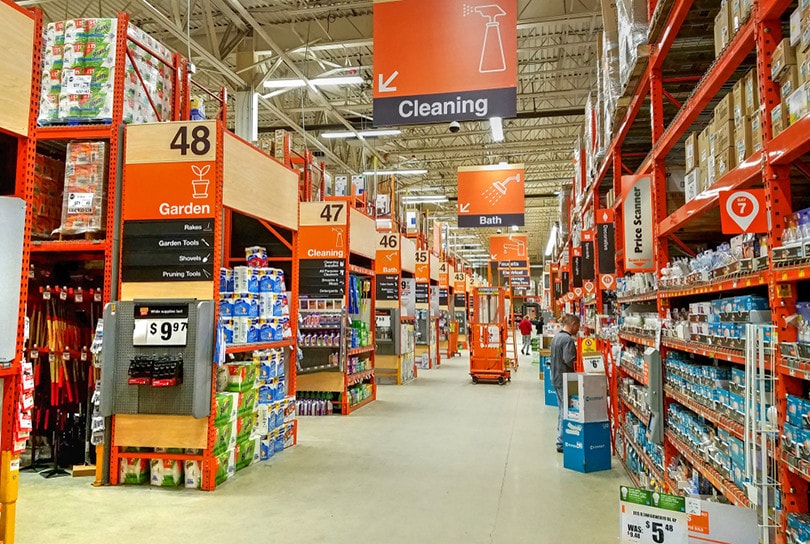 Who Makes Ryobi Tools?
Ryobi is owned by Techtronic Industries, which manufactures and sells tools under various brands. In fact, the company owns several well-known brands, including Milwaukee, Homelite, Hoover, and Dirt Devil. Currently, the Home Depot is the only home improvement retailer to carry Ryobi products, while all the other brands are widely available at several stores.
What Other Brands Does Home Depot Exclusively Carry?
Ryobi isn't the only brand Home Depot has negotiated an exclusivity agreement with. The chain has the exclusive rights to sell several well-known products in its stores and online. You may be able to find these brands in other online stores, but Home Depot will price-match if anyone has a lower price. Let's check them out.
Exclusive Home Depot Brands include:
Behr paints
Chem-Dry cleaning products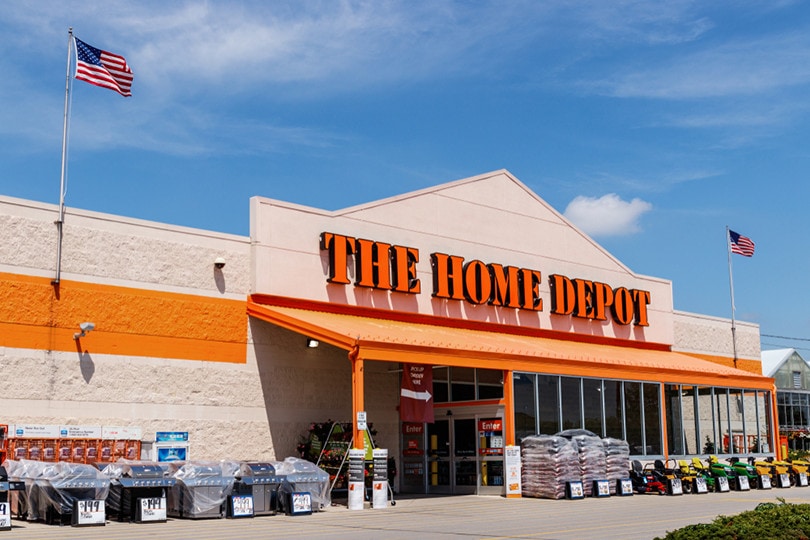 Does Home Depot Own Any Brands?
Like any other major retail store, Home Depot owns several brands. As you might expect, these brands are exclusively sold in Home Depot stores and on their website. It's very unlikely you'll find these outside of a Home Depot, and even then, they'll probably be used.
Here are a few brands that Home Depot actually owns:
Husky tools and accessories
HDX
Hampton Bay fixtures and furniture
Workforce
Are Ryobi Tools Any Good?
Ryobi is an extremely popular brand because the tools are durable yet more affordable than premium brands. Customers online indicate that Ryobi tools are great for beginners or DIY novices, but professionals are likelier to use other brands. Reviews for Ryobi tools are generally positive, but some users mentioned that Ryobi tools might not hold up to heavy long-term use as well as brands like Milwaukee or Craftsman.
Conclusion
Ryobi is exclusively sold at Home Depot (and a few Walmarts and Amazon), but the home improvement retailer doesn't own the brand. They sell Ryobi alongside other brands that they own, as well as numerous others. Regardless, even if you were to find a Ryobi tool for sale elsewhere, Home Depot will match the price.
---
Featured Image Credit: Oxana Melis, Unsplash