Jeep Compass Towing Capacity: Models, Facts & FAQ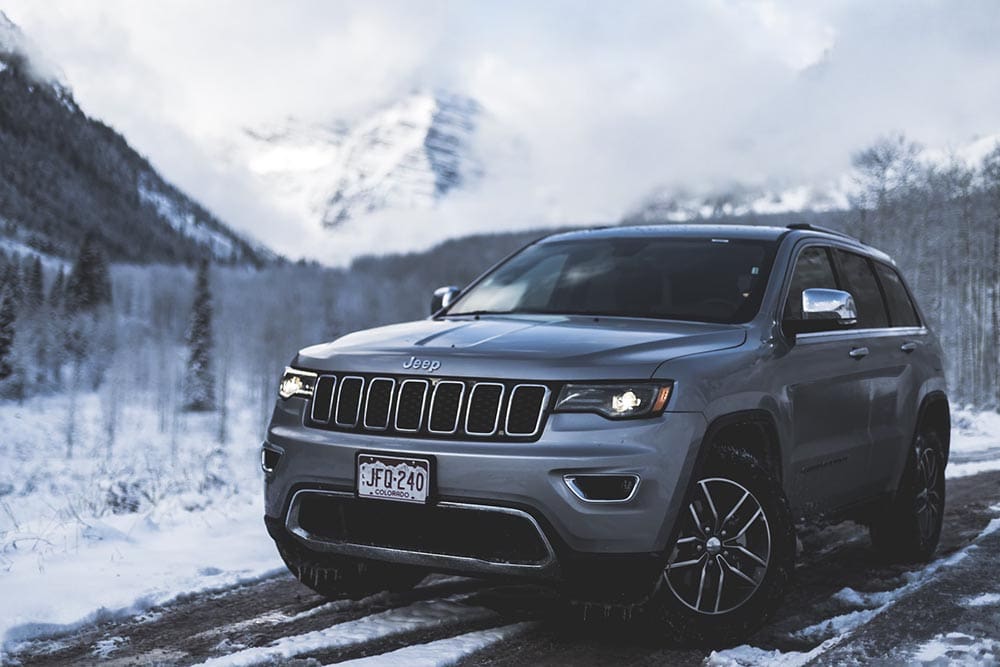 When you're buying a car, sometimes you want a little of everything.
A little luxury, some towing power, and a hint of off-road daring, but more importantly, you want it all for a relatively small price tag.
Jeep hasn't traditionally been the first name people consider when they want something conservative and well-rounded. The brand has branched out in recent decades, expanding past the three-car lineup that carried it through the 90s, making the nameplate more accessible for economy-minded buyers.
The first off-shoot from the standard lineup was the Liberty in 2002, followed by the Patriot in 2007. Jeep debuted the Compass that same year. It was a lateral move from the Patriot with a more road-friendly angle and up to 2,000 pounds of towing capacity.
Jeep Compass Overview
Built on a Dodge Caliber frame, the first Jeep Compass appeared in the model year 2007. As a Jeep in name only, the new crossover SUV was a divergent step for the brand. The 172-hp five-seater had a low price, mellow appearance, decent gas mileage (up to 29 mpg highway), and a notable lack of off-road capabilities. The idea was sound, but the cheap execution underwhelmed critics and consumers. For buyers and Jeep loyalists in particular, it didn't meet expectations for the brand, and sales fizzled the first year.
Jeep made minor alterations to the 2008 model, such as optional navigation and standard A/C, while keeping the form the same. The drivetrain got an update for smoother, more dependable performance. It maintained the fuel-efficient 2.4L four-cylinder with FWD and 4WD options. Later iterations in 2009 and 2010 saw interior appointment upgrades, but the sluggish handling and low power continued to earn negative feedback.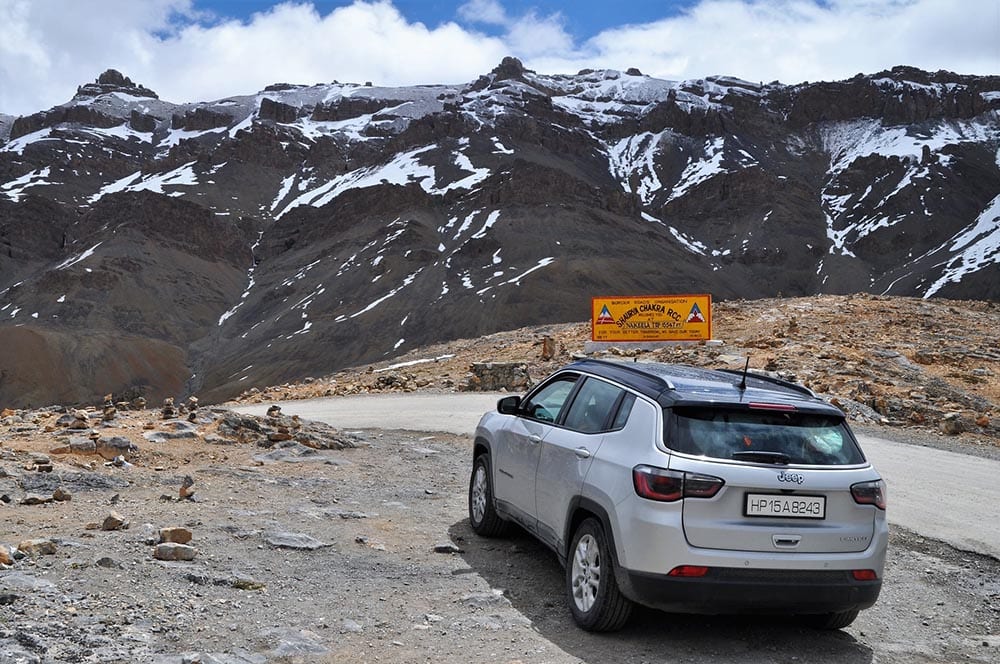 2011–2016
Despite the slow start, Jeep began getting its act together when the 2011 version arrived. The exterior stylings were more dynamic, and the interior saw significant improvement. Most critical of all, the Compass finally earned some off-road chops.
With the optional Freedom Drive II, you could get the most out of the Compass's newfound ruggedness. The upgrade package added clearance, tow hooks, skid plates, low-range gearing, and other Trail Rated® accessories and capabilities.
2017–2021
The Jeep got another generational update in 2017 with a complete redesign. The exterior and interior took on more Cherokee-like looks, and it got an engine upgrade to 180 horsepower with 175 foot-pounds of torque. It was also the first year featuring the Trailhawk edition, which integrated essential Freedom Drive II components to make it the most off-road capable trim level to date.
2022
The 2022 edition tweaked the exterior and interior slightly, and Jeep continues to gradually push the Compass identity off the asphalt and onto the trail. The 4×4 doesn't have the best manners on the road these days, but its 30-mpg fuel efficiency, decent seating capacity, and enhanced infotainment array make it one of Jeep's more versatile vehicles.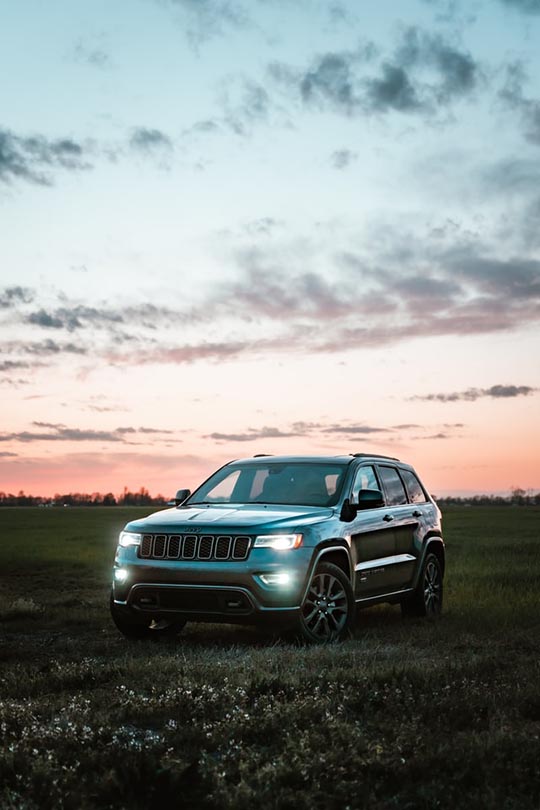 Jeep Compass Towing
Ever since it rolled into existence, the Compass has been capable of towing up to 2,000 pounds. The drivetrain determined the towing capacity in recent years. In 2022, only the 9-speed automatic 4WD option can tow 2,000 pounds, with a maximum tongue weight of 200 pounds. The other options with FWD 6-speed automatic transmissions do not have recommended tow ratings.
Jeep discontinued manual transmissions in the Compass after the 2020 model year. In most cases, the manual option didn't make the SUV more tow-worthy than the 6-speed auto, but 2020 was different. That year, the 9-speed automatic and the manual could tow 2,000 pounds, as long as they were 4WD.
Rewinding even further to the Freedom Drive II days, towing capacities were slightly more diverse. From 2014–2016, all Compass models could tow at least 1,000 pounds with a 150-pound tongue weight limit. When they had the trailer tow prep or Freedom Drive II package, the towing threshold jumped to 2,000 pounds, and the tongue weight capacity doubled to 300 pounds.
The earliest Compass model years, from 2007 to 2013, didn't have a tow rating with the upgraded Freedom Drive system, but they also had the 1,000/2,000-pound capacities separated by the trailer tow prep package.
What Are the Different Jeep Compass Towing Capacities?
| | | |
| --- | --- | --- |
| Model Year | Max Towing Capacity | Max Tongue Weight |
| 2007 | 2,000 lbs. (tow prep package) | 225 lbs. |
| 2008 | 2,000 lbs. (tow prep package) | 225 lbs. |
| 2009 | 2,000 lbs. (tow prep package) | 300 lbs. |
| 2010 | 2,000 lbs. (tow prep package) | 300 lbs. |
| 2011 | 2,000 lbs. (tow prep package) | 300 lbs. |
| 2012 | 2,000 lbs. (tow prep package) | 300 lbs. |
| 2013 | 2,000 lbs. (tow prep package) | 300 lbs. |
| 2014 | 2,000 lbs. (tow prep/Freedom Drive II package) | 300 lbs. |
| 2015 | 2,000 lbs. (tow prep/Freedom Drive II package) | 300 lbs. |
| 2016 | 2,000 lbs. (tow prep/Freedom Drive II package) | 300 lbs. |
| 2017 | 2,000 lbs. (4WD) | 200 lbs. |
| 2018 | 2,000 lbs. (4WD 9-speed automatic) | 200 lbs. |
| 2019 | 2,000 lbs. (4WD 9-speed automatic) | 200 lbs. |
| 2020 | 2,000 lbs. (4WD manual or 9-speed automatic) | 200 lbs. |
| 2021 | 2,000 lbs. (4WD 9-speed automatic) | 200 lbs. |
| 2022 | 2,000 lbs. (4WD 9-speed automatic) | 200 lbs. |
What Can the Compass Tow?
Jeeps typically have lackluster towing capacities, and the Compass's 2,000-pound max admirably keeps with the tradition. Still, it can be surprising what you can pull with a relatively meager weight limit.
Here's a peek at what you can tow with an adequately equipped Jeep Compass:
Jet ski or snowmobile
Pair of canoes
Small popup camper
Single or tandem axle utility trailer
Four kayaks
Small fishing boat
Small teardrop trailer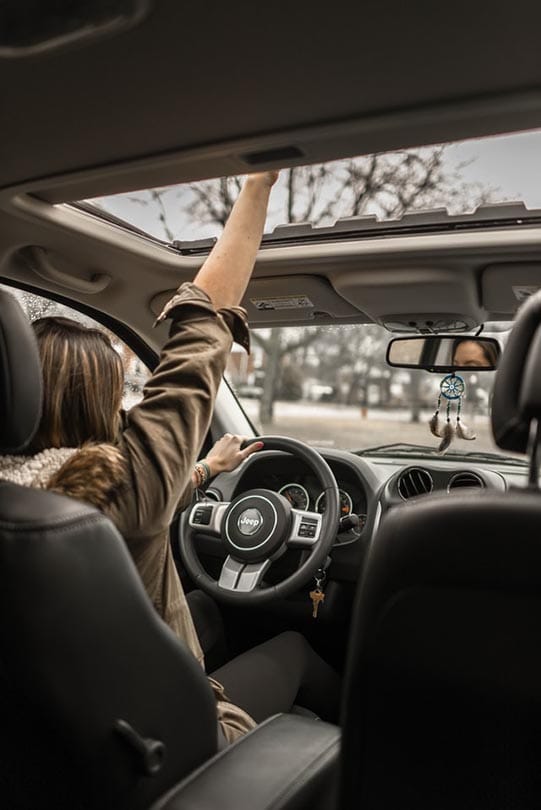 Frequently Asked Questions (FAQs)
What Was in the Trailer Tow Prep Package?
It's easy enough to find your towing capacity with the most recent Compass models. If it's a 4WD 9-speed, it can tow 2,000 pounds. But before 2017, it all depended on the tow package. There were three essential elements that popped up in the trailer tow prep package and Freedom Drive II system:
Three essential elements:
Trailer-tow wiring harness
Full-size spare tire
Engine oil cooler
The Freedom Drive II system included the necessary towing components to haul 2,000 pounds but was primarily geared toward off-roading. It added a 19:1 crawl ratio, hill climb and descent controls, skid plates, tow hooks, and all-terrain tires. If you have an older Jeep Compass, you can tell if it has the Freedom Drive II package by looking for the Trail Rated® badge.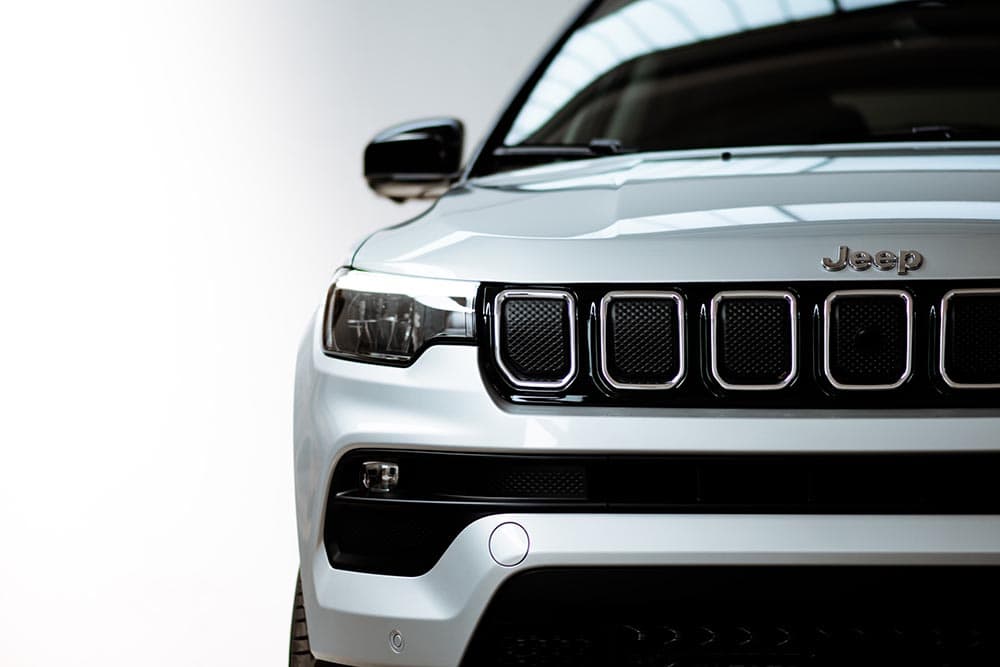 How Does the Compass Compare to Other Compact SUVs?
The Compass doesn't have the most impressive towing capacity among compact SUVs, but it's also not the worst you can find. Jeep outmatches several competitors in the category, including the Honda CR-V (1,500 pounds), Subaru Crosstrek (1,500 pounds), and Nissan Rogue (1,350 pounds). Among 2022 models, the Ford Escape and Toyota RAV4 offer some of the category's best towing capacities at 3,500 pounds.
Conclusion
The Jeep Compass has come a long way since its humble beginnings, but one thing you can always count on is the towing capacity. No matter the year, the Compass has always been capable of towing 2,000 pounds with the right tow package or drivetrain. As the brand transitions to electric vehicles, it will be interesting to see if they'll push the Compass's boundaries or continue to deliver more of the same.
---
Featured Image Credit: Travis Essinger, Unsplash