10 Scandinavian Interior Design Ideas (with Pictures)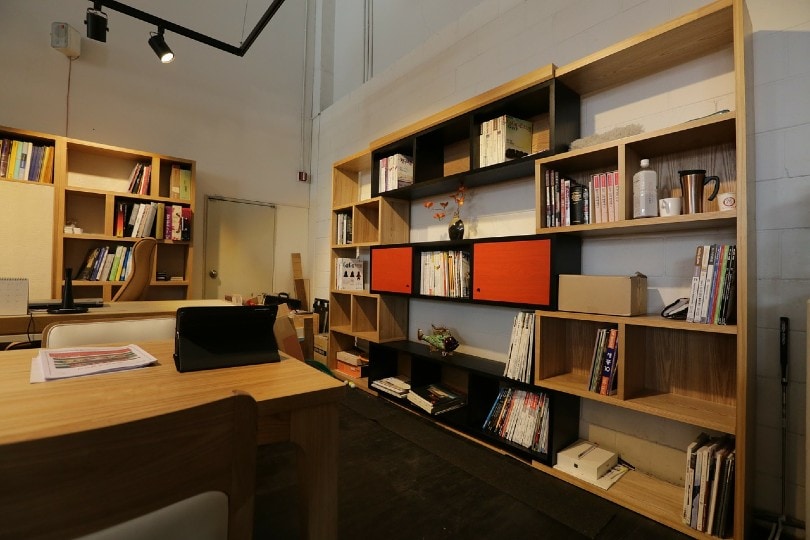 A Scandinavian-styled home is often described as light, airy, and minimalistic with an abundance of open spaces. Scandinavian interior design is one of the most unique minimalist styles to use in your home. Its simple elegance is adaptable to any dwelling.
Scandinavian design is perfect for anyone looking to make their home feel natural, functional, and light. "Less-is-more" is the guiding principle for a Scandinavian design. Every piece in your home should have a function and a purpose while making your home feel cozy and warm.

The essential components of a Scandinavian style include:
Neutral Color Palette: Neutral colors are paired together to bring a sense of calm into room interiors. You will find colors like white, muted gray, soft amber, neutral pinks, soft icy blues, muted sage, and muted ivory playing together in these spaces.
Open Lighting: Natural lighting is a key player in a Scandinavian design. You want to create and play with natural lighting as much as possible, even going so far as to simulate it through layered artificial lighting if needed.
Material and Textile Choices: For all beddings, upholstery, or accents, you want to use eco-friendly and natural fabrics like cotton. You will find wool, sheepskin, and linen fabrics filling the space. Furniture is often crafted from wood like rosewood, oak, maple, and lighter-tone teak.
Natural Elements: Like with the inclusion of natural fabrics, you want to draw the essence of nature indoors by using green potted plants as much as possible.
Let's look at some popular Scandinavian-inspired design ideas to help you make your home transformation!
1.

Hardwood Tile Divider
If you have an open living room with wide spaces, especially if you use the living room for more than one purpose, finding a way to divide the space is invaluable. In this design, the hardwood tile separates the living room from the kitchen and dining room. Not only does the tile itself match the wall color, but matching elements are also added to the white flooring to preserve the connection between the spaces. The primary color in this space is the green from the various potted plants that contrast the stark white lines.
---
2.

Rustic Wooden Living Room
This style showcases a raw, rustic, and natural beauty through its manipulation of color, wooden textures, and open space. The warm browns in the textured walls and the wooden center table brings nature to the forefront of this space. The muted, natural tones create a warm atmosphere while the linen curtains and textured rug welcome you home. The shapely potted plants, wide gray sofa, and strategically placed tiered tables bring minimalism and functionality to the room. This design plays with the textures and colors of nature to create a unique space.
---
3.

Pop of Color with Potted Plants
Indoor plants not only bring nature into your interior space, but they also add bright splashes of color to an otherwise neutral color palette. This Scandinavian design features muted white tones, sleek dark gray, and contrasting wood shades that all pop into focus under the plentiful foliage. The way you incorporate plants into your space will determine the success of your design. Hanging plants from the ceiling or allowing plants to interact with your lighting is a clever way to bring freshness and color to an otherwise dull space.
---
4.

Cozy Traditional Interior
The focus in this living room is the contrasting colors and texture of the wooden logs with soft linens like the couch and the rug. This space is a great example of a traditional Scandinavian interior with its balancing act of simplistic lines, natural textures, and a light and airy atmosphere. The wooden logs, tree stump accessories, and wood-textured wallpaper capture the essence of nature and contrast with the coziness of the rug and sofa.
---
5.

Wooden Peg Wine Rack
For wine lovers, a wine rack is a must-have in any home. If you're after a Scandinavian design, most traditional wine racks will be unappealing with their bulky, iron structures. A peg wine rack made from rosewood, oak, or maple adds a small touch of rustic, Scandinavian charm to the entire design and functionality of your kitchen space. The white backsplash is a stark contrasting background to the soft, rounded shape of the wood. This design adds just enough character to keep your kitchen perfectly in "Hygge," meaning "cozy togetherness.'
---
This farmhouse design features welcoming blue walls and softer earth tones.If you have a dull open space in your home you want to modify, you can transform it into a beautifully down-to-earth living room.You can utilize the contrasting textures of the wooden floor and pillars with soft couches and rugs to create an inviting, livable space. Hints of green from strategically potted plants and a wide-seater couch balance nature with beauty and space utilization.
---
7.

Modern Classy Bedroom
This modern bedroom design instantly screams contemporary and classy. It features shades of ivory paired with soft pinks and earthy tones from the linens and flower display. The room looks warm and inviting while still showing a modern balance. The structured, functional lights blend seamlessly into the space with the earthy colors and textures of the fabrics. The flow of the white interior walls and slatted flooring is elegantly interrupted by the bed and other furniture in the room. The space is an excellent example of function and equal balance.
---
8.

Minimalist, Open Bathroom Design
When planning a minimalist style, you want to focus on the function of your space and how you intend to use it. Functionality is as vital to the design as its style. This bathroom design is filled with rustic fabrics and elements of nature.. The rustic wood accents and shelves pair with the woven storage baskets under the counters while contrasting the soft white walls. A cluttered bathroom is never appealing, but this simple will win over your family and guests.
---
9.

Bright and Warm Living Room
Rather than soft, muted tones, this design features a warm and inviting maple hardwood as the primary source of color. If you have hardwood floors, this design is ideal. Intricate shapes, functional furniture, and clean lines interact to paint a welcoming portrait of living space. Open storage baskets, simplistic furniture, and natural lighting highlight this space as natural, functional, cozy, and warm. Compared to other Scandinavian designs, this plan favors light tones over dark ones.
---
This kitchen design is both modern and contemporary. The sharp lines and clean surfaces paired with the open storage and bright colors create a sleek atmosphere that is inviting and cozy. The bright white tones blend beautifully with the streamlined materials and minimalistic decorations to add personality and Hygge simultaneously. The colorful touch of green from the decorative houseplants gives nature a voice and a home in the modern design.

Conclusion
Redesigning your home's interior is not a quick process, but we hope these Scandinavian plans provide inspiration . Design is ever-evolving, so enjoy the process and let it take time. It's  not easyto exercise restraint in your design choices while making a space feel cozy, but Scandinavian design speaks to our tidy tendencies and our desire for comfort.
---
Featured Image Credit: kjhmicro, Pixabay