Shipping Container Homes: Pros, Cons, & FAQ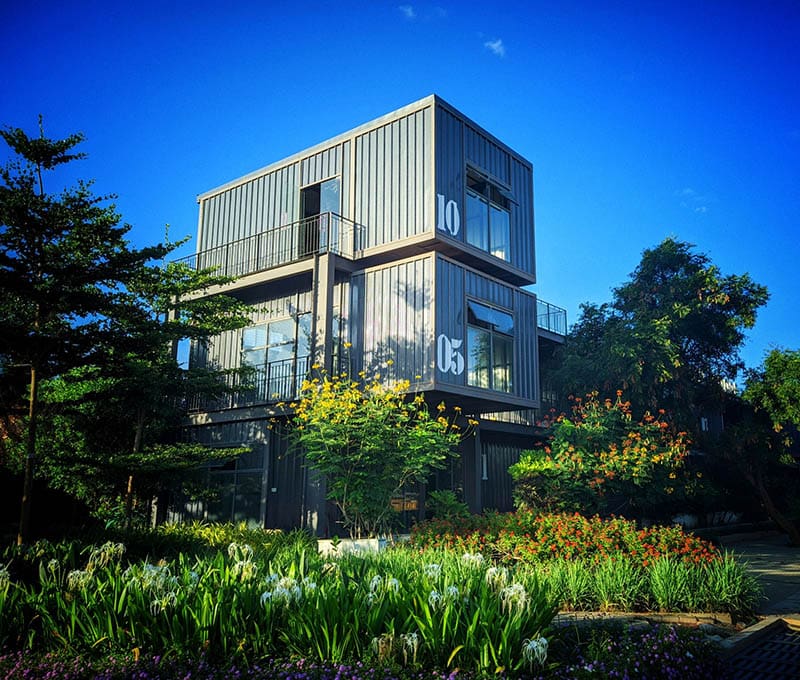 The residential sector has undergone a massive change in the past few years. Nowadays, tiny homes and metal houses are the two hottest picks among homeowners. But in between the two, many also love the idea of a shipping container home.
If you don't know what that is, it's a home constructed from a converted shipping container. No, don't start thinking about living in those old shipping containers. These houses are their advanced versions with a modern and comfortable layout.
Now you may wonder about the pros and cons of living in a shipping container home. For instance, whether it's safe, how much it costs, how large it is, etc. This guide will answer all your questions about this new housing trend to help you decide whether it's the right option for you. Let's get started!

What Is a Shipping Container Home?
If you're a beginner evaluating your housing options, you must know what a shipping container home actually is. It is a house made of large steel shipping containers that you see transporting goods.
Typically, these containers come in two sizes. One is 20 feet by 8 feet long, and the other is 40 feet by 8 feet long. The 20-foot containers have 160 square feet of living space, while the other has 320 square feet. Both options are enough for an average family to live comfortably.
Many people use shipping containers to build their personal offices. You can also join many containers together to build a multi-level interior. The best part is that you can customize these houses to your choice. Also, instead of buying ready-made, you can build them from scratch too!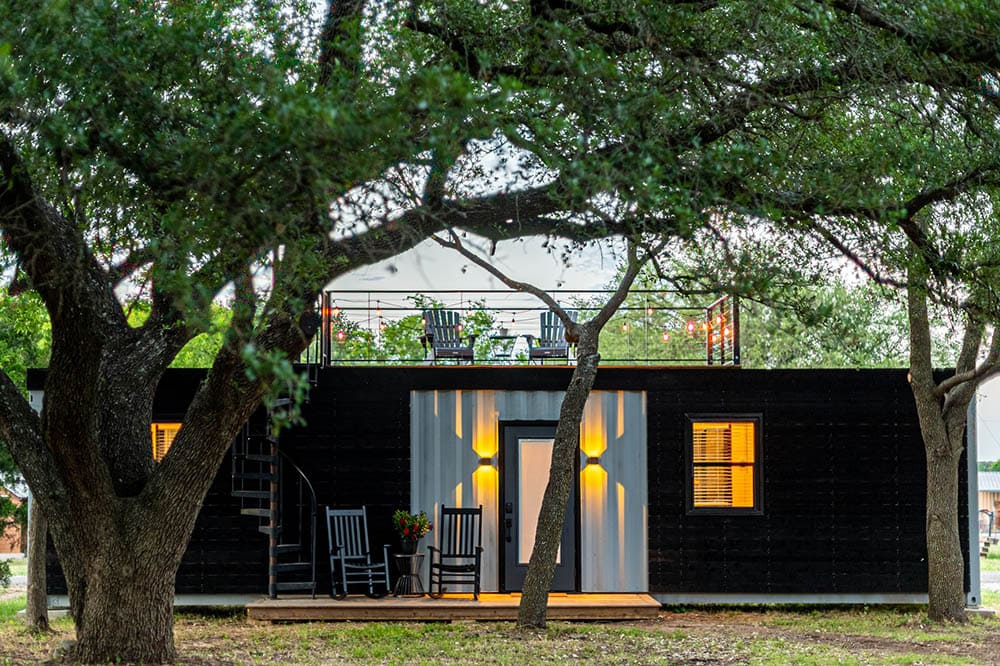 Pros of Shipping Container Homes
Like tiny or silo houses, shipping container homes are also gaining immense popularity in the residential industry for many reasons. Let's go through some pros of living in a shipping container home:
1.

An Affordable Living Option
The biggest pro of living in a unique residential setup is cost-effectiveness. Like an RV, silo, or tiny home, shipping container homes are also very affordable to buy and build. Depending on the home's size and features, you can get one for as low as $10,000 and as high as $100,000.
Shipping container homes require minimal labor and building materials for construction. That's one reason why they are less expensive than traditional houses. In fact, you can further lower their cost by building one on your own or DIY renovating the interior of a ready-made container home.
---
2.

Quick Construction
Shipping container homes that include one or two containers can be constructed within a month. But generally, even the complicated ones take less time than conventional homes. That's especially applicable to professional constructors.
If you're a beginner, it's better to start with a professional's help. Of course, their services would be pricey, but they will keep you on the right track throughout the project.
However, purchasing a pre-designed container from a reputable source can avoid this additional cost, along with the construction price. It's pretty to find off-site home companies on the internet these days.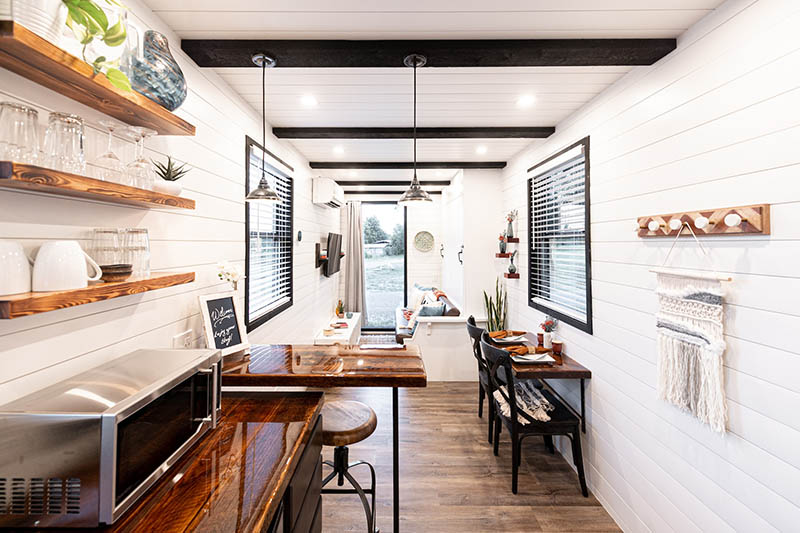 ---
3.

Easily Customizable
Shipping container homes are easily modifiable. You can mix and match different-sized containers to build varying-sized rooms in a large home. By combining 20- and 40-foot containers, you can have a big living room, guest rooms, extra bedrooms, a dining room, large bathrooms, and any area you like.
A single, big cube container will be perfect if you want a small house. However, you'd need to combine two or more containers side by side and remove the interior walls for large homes. Similarly, for a multi-level house, you can stack containers in any layout you like.
If you like a spacious living area, you can create many windows, remove walls, or add second stories. All these are effective ways to free up space in your shipping container home.
---
4.

Movable
The most appealing thing about shipping container homes is their mobility. Unlike traditional houses, you can relocate your container home wherever you want. A professional shipping transportation company can help you in this regard.
If you're planning to go overseas, it's better to have a single-container home for easy relocation. This way, you won't have to build a new home in every part of the world you travel—your home is coming with you!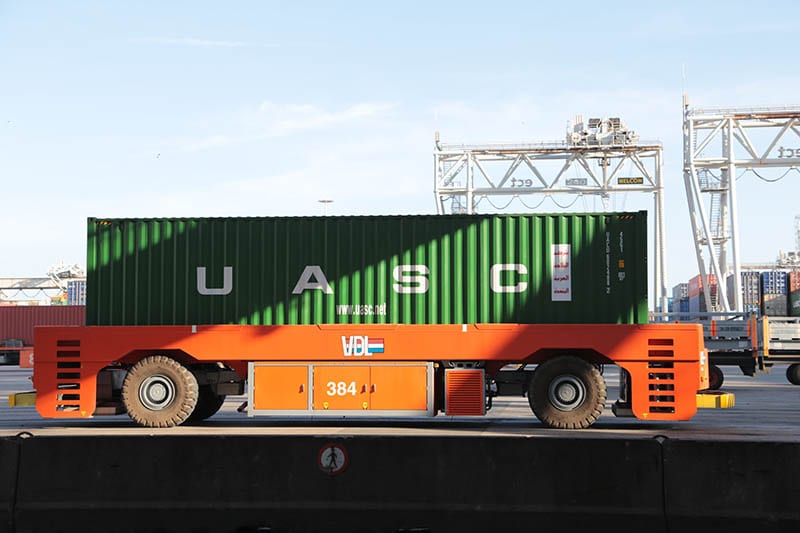 ---
5.

Super Durable
Shipping containers are typically made of corten steel. It is a self-healing form of steel that protects cargo during overseas transportation. So even if you live in an area with the harshest weather conditions, container homes made of weathering steel would last longer than your traditional house.
---
6.

Environmentally Friendly Construction
Building a home out of shipper containers prevents large pieces of metal from dumping in landfills. Since the entire frame of these homes is made of recycled shipping containers, they have a minimal environmental impact.
On the other hand, traditional homes consist of a wood stud frame. It requires cutting timber, making wood studs, and transporting raw materials to the building site. All these steps impact nature negatively.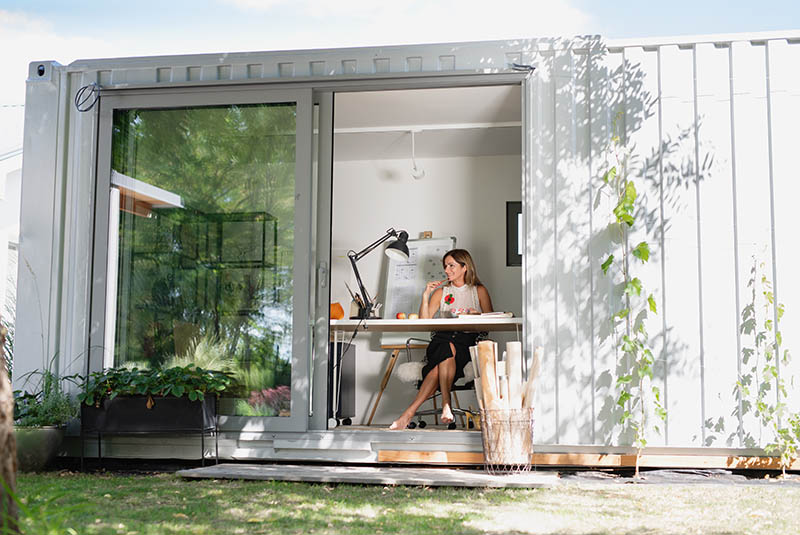 ---
7.

Sustainable Living
If you're concerned about mother nature and climate, a shipping container home is undoubtedly your true calling. With some right choices, you can live an eco-friendly and sustainable lifestyle compared to conventional residential areas.
These homes are compact and stay insulated in both summer and winter. So, you don't need additional electrical appliances, such as ACs or thermostats, to maintain the inside temperature.
You can also opt for energy-efficient features like:
Green roofing
Efficient appliances
Spray foam insulation
Solar panel systems
However, make sure to select a design layout that supports all of these sustainable choices. The right layout can dramatically lower your energy consumption, saving you money on energy bills.

Cons of Shipping Container Homes
With every good comes bad, which is also the case with shipping container homes. As exciting as living in the containers sounds, you must keep a few cons in mind before moving to your new home. Here are some:
1.

Complicated Permit Process
Shipping container homes are still a "new phenomenon" in most parts of the world and some US states. So, it might not be as easy to obtain the permits required to build a container home everywhere.
If you're lucky enough to reside in Texas, Colorado, California, or Oregon, you won't have much issue obtaining the permit. These states acknowledge shipping container homes and have regulations related to them. Other countries, such as Costa Rica, New Zealand, and China, also host many container homes.
Contact your local town or city office to know more about container home zoning laws, building codes, and permit requirements. Always do this before buying the house to make an informed choice.
---
2.

Not Always Eco-Friendly
Shipping container homes are generally considered eco-friendly as we use recycled containers to build them. But in reality, a container's history of use decides whether it's eco-friendly.
For example, some used containers can be damaged when transporting goods. Similarly, a few might have been used to carry dangerous chemicals. These factors can make recycled containers less attractive for some home buyers.
---
3.

Tedious Electrical and Plumbing Setups
You won't have to worry about electrical setups if you plan to go off-grid. But if that's not the case, you'll need a professional electrician to install electrical setups in your shipping container home. Moreover, you'll also need a plumber to take care of the plumbing system in your new home.
Suppose you're living or relocating to a place without electricity access. In that case, you'd need a contractor for solar panel installation on your container home's roof.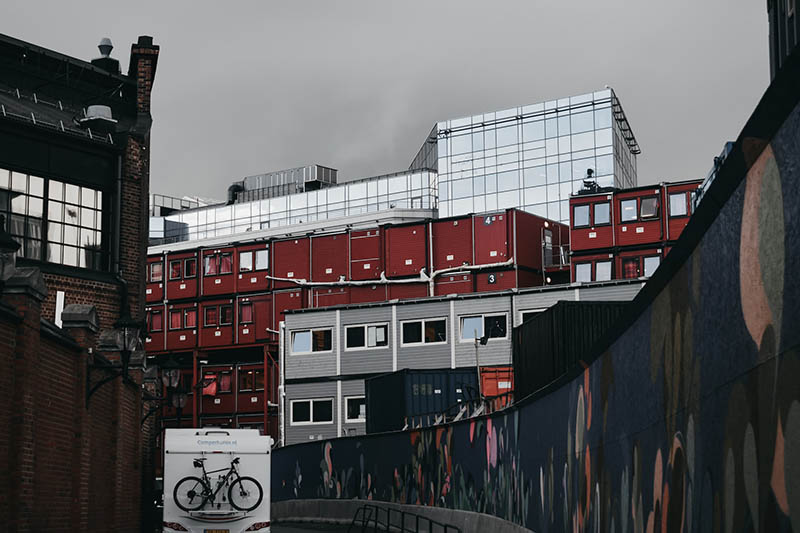 ---
4.

Reinforcement Needs
Storage containers are made of strong, durable steel. But you may compromise their strength by making specific modifications, such as holes for windows or doors. In such cases, they won't even be able to withstand harsh weather conditions, and a heavy snowfall would be enough to blow the roof away.
So, yes, shipping container homes are way more cost-effective than traditional homes. But you'll need to keep reinforcing them (i.e., installing a sloped roof or adding solid load-bearing walls).

How to Have Your First Shipping Container Home?
Preparing to purchase or build your first shipping container home can be overwhelming.
If you have started to sweat, here are a few tips to help you make the right choice:
Decide on a Budget. First, set a budget in your mind. Many home buyers opt for shipping container homes because they are cost-effective. While that's true, they still cost thousands of dollars. So, make sure your container home's total cost stays within your decided budget.
Contact Your Local City Planning Office. Second, talk to your local city planning authorities to learn about all the rules and regulations of shipping container homes.
Inspect the Container. Online purchasing is convenient, but it's better to inspect the container in person before purchasing it. Doing so will help you identify any dents, rusting, or repairs in the shipping container.
Design a Comprehensive Floor Plan. Shipping containers don't have doors and windows that allow natural light to brighten the interior. So, choose your floor plan wisely and install glass windows and doors that make your interior look spacious and bright.

Conclusion
Moving to a shipping container home is an exciting experience, but you must be entirely sure of your decision. Living in such homes has its pros and cons. Evaluate them before you invest thousands of dollars in buying a container home.
Nevertheless, shipping container homes are an excellent way to go off-grid and live a sustainable lifestyle. They are super quick to build and give you on-the-go residential space that works as a comfy home.
See also: Are Shipping Container Homes Legal in Nevada? Everything You Need to Know!
---
Featured Image Credit: Hithesh S, Unsplash