10 Single Family Rental Statistics (2023 Update)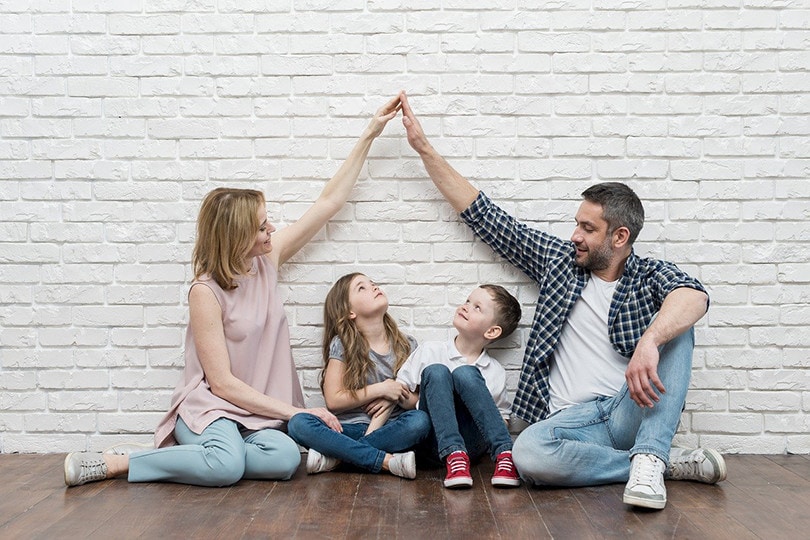 Note: This article's statistics come from third-party sources and do not represent the opinions of this website.
Do you want to know about single-family rental statistics? If so, keep reading to learn more!
Rental homes offer excellent opportunities to make money while providing shelter to others. If you're new to the real estate scene, knowing where to start as a real estate investor can be challenging.
Single-family houses are becoming the new norm when it comes to renting. It's important to note that single-family rentals are quite different from condo or apartment rentals in terms of owner experience.
We dug up some helpful statistics on rental properties that could come in handy if you're thinking of single-family rentals.
Top 10 Single Family Rental Statistics

Number of Single-Family Rentals in Different Regions
1.

74.4% of all investor purchases in the US are single-family households. It's the highest percentage on record.
(FLORIDA REALTORS)
The number of investors buying homes to rent them out is at an all-time high. So, why are investors so interested in single-family rentals? It's because, for many years, this has been one of the investments that have paid off.
It has allowed them to make a profit on their money – even when they invest in markets where prices have dropped.
Much of this is due to demand for rental properties — which increased by 3% year over year — though not all investors are buying rental homes: some are simply looking to profit from rising home prices.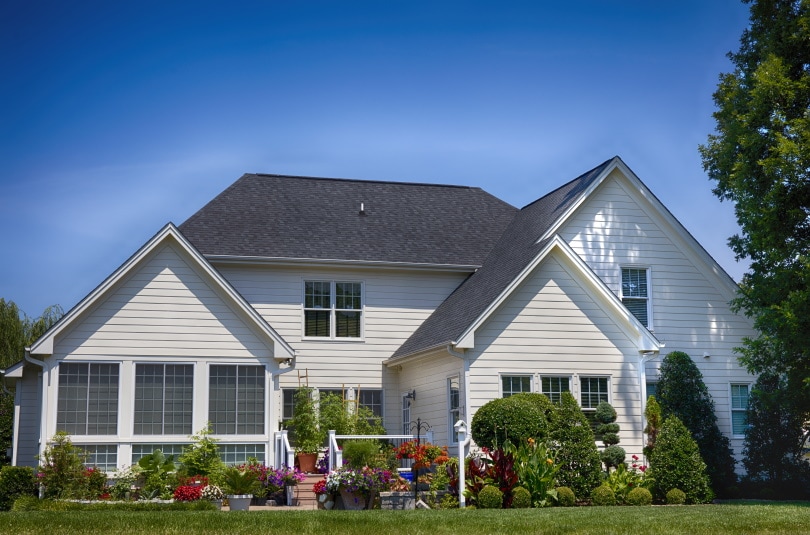 ---
2.

Switzerland has the highest number of single-family rentals globally. 60% of citizens in Switzerland prefer renting to owning homes.
(INTERNATIONS)
Renting is not just a trend; it is a tradition in the Alps. Swiss people are well aware of their rights. Besides, more than half of Swiss people rent single-family homes. As of 2021, the rate of renters stood at 60%.
Switzerland law guarantees them protection from any form of harassment from landlords or agency owners. The government also protects tenants by controlling rents and allowing them to challenge unjustified rent increments.
The Swiss rent laws are some of the most progressive in Europe. They are driven by the principal that every person has a right to adequate living conditions. It means that rental housing must be safe, sanitary, comfortable, and affordable.
---
3.

Approximately 44 million residents are renting single-family households in the US.
(STATISTA)
If you don't want to buy a property, renting one is an easy alternative. Besides, the US has more than 44 million people who take single-family rentals.
Typically, the landlord takes care of all maintenance and repairs. As a renter, you only have to deal with one person for everything from rent to lease contract issues.
Single-family homes are great because they give you the space you need and the freedom to do what you want. But they can be expensive, and it may be hard to find one that's close to your place of work.
Also, you don't have control over what happens in your neighborhood. That's why many people choose to rent single-family homes instead of buying them.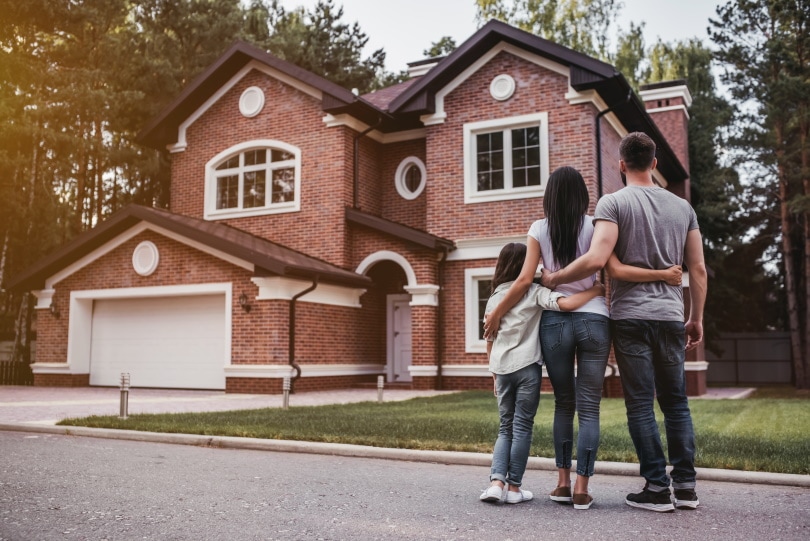 ---
4.

Phoenix City in Arizona, USA, has experienced an increase of 12.2% in single-family rentals.
(CORELOGIC)
Phoenix City is known for its low cost of living, pleasant weather, and great employment opportunities. As a result, more people are moving to Phoenix than ever before.
The city has experienced a significant increase in single-family house rents. It's a trend that cannot be ignored by property owners and landlords who want to be successful in their endeavors.
The number of people looking for places to rent is high, and landlords should be aware of this and make changes as necessary. They need to know how to attract tenants through offerings such as studios and one-bedroom apartments at reasonable rates so that they can have their pick when it comes to customer attraction.

Rent for Single-Family Rentals
5.

The rent for single-family homes has increased by 5.3% in the United States.
(CNBC)
The cost of renting single-family homes has been increasing steadily. It's due to several factors. The first factor is the number of bedrooms in the house. A house with more rooms will attract more rent compared to one with less room.
Another factor that affects the cost of rent for single-family homes is the location. The location includes the neighborhood and the kind of environment it will provide for a living. Houses in secure environments and close to basic amenities such as schools and hospitals tend to attract higher rent.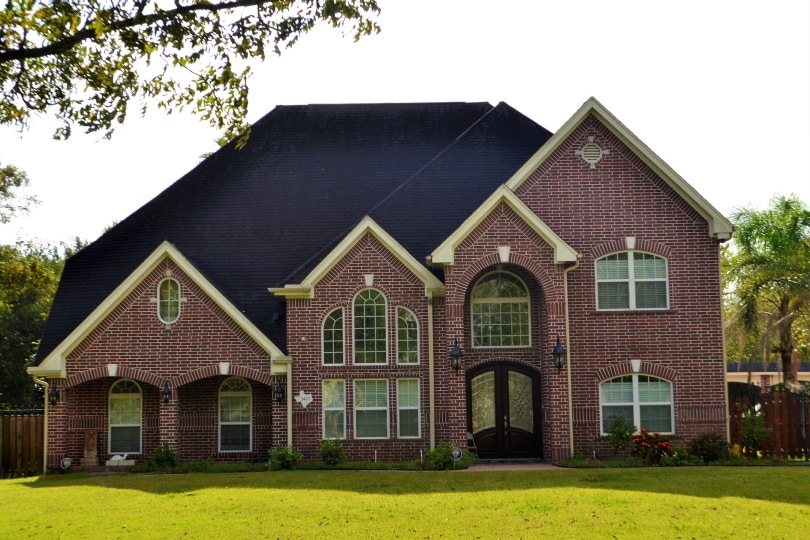 ---
6.

To rent a single-family rental property, you need to pay at least 1% of its purchase price per month as rent.
(FINANCIAL RESIDENCY)
Renting out single-family rental property is not as easy as it sounds. You need to have a good understanding of the process and requirements. The 1% rule applies regardless of whether the property is rented for cash or on a mortgage.
When it comes to single-family rentals, a conservative estimate is that it will take two years to start seeing a profit from the house.
If you are looking to rent a single-family rental property, you may have to pay 1% of the purchase price of the home per month as rent.
It means if the home costs $100,000, you would need to pay at least $1,000 per month in rent. But the type of property you're renting will dictate how much you pay per month.
---
7.

Miami has the highest rent increase in single-family rentals in the US.
(CNBC)
Real estate in Miami is booming and many new developments are popping up throughout the city. Many people are now moving here from all over the US and other parts of the world.
This boom has led to a shortage of housing, making it very hard for people to find affordable apartments. The shortage has forced the prices up on single-family rental units.

Who Prefers Single-Family Rentals? Cap Rate and Rental Firms
8.

A cap rate of between 8% and 12% is considered ideal for most investors of single-family properties in the US.
(MASHVISOR)
Cap rate is a common metric used by real estate investors to determine the current value of an investment property. The ideal range for most investors is between 8% and 12%. Whether you're looking at an apartment building or a shopping center, it should yield 8% to 12% per year.
If your returns fall outside this range, you may want to reevaluate whether the investment is worth it. The cap rate is a crucial measurement of a property's value and one to which investors should pay close attention.
You can calculate the cap rate by dividing the property's NOI (Net Operating Income) by its acquisition cost. The resulting number gives the investor a clear picture of the amount of cash flow that can be generated by the property.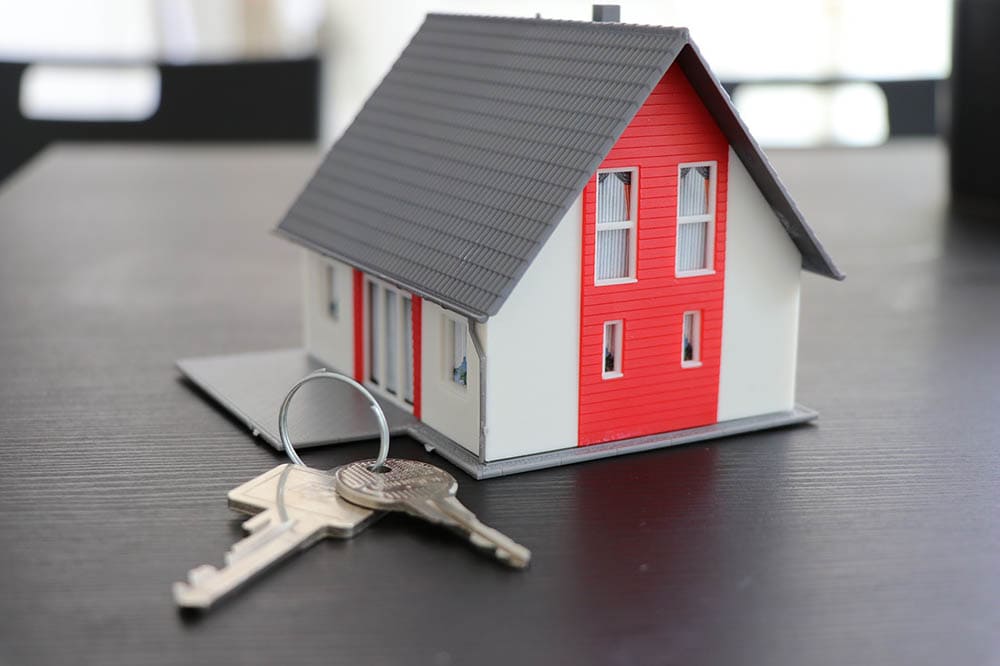 ---
9.

43% of Generation Z prefers living in single-family rentals.
(GLOBEST)
Generation Z are the people born in the late 1990s to the early 2000s. They are somewhat similar in age to millennials. But they are more digitally savvy and computer literate than their older counterparts. They are seen as optimistic, self-reliant, independent, confident, and team-oriented.
According to a recent survey, Generation Z is more likely to prefer living in a single-family home than older generations. The survey shows that 43% of Generation Z prefers single-family homeownership over any other kind of housing.
---
10.

Invitation Homes (a Dallas-based firm) is the largest United States landlord of single-family rentals. The firm has a total of 80,330 houses.
(LOOPNET)
When it comes to single-family rentals in the US, Invitation Homes in Dallas is the largest rental firm. The firm owns its homes and then rents them out to families or individuals on a long-term basis.
That is different from other home rental companies that buy homes at foreclosure auctions and sell those homes to investors who rent them out.
Invitation Homes buys the home from the bank at that foreclosure auction. Then, they rent it to a tenant instead of selling it. The firm often hires contractors to fix up units before they are rented out. This way, they'll look like new homes.

Frequently Asked Questions on Single-Family Rentals
What are the advantages of single-family rentals?
Many advantages come with single-family rentals. These properties are ideal if you wish to live the good life but not break the bank.
First, single-family rentals have better occupancy rates than apartment complexes. It's because they usually have more bedrooms and larger living spaces.
Tight rental markets have created rental opportunities in neighborhoods where single-family homes are for sale. It means that potential tenants can find homes in their preferred locations without having to deal with the hassles of renting apartments.
Additionally, the management costs associated with single-family homes are less than those associated with apartment complexes. It makes them highly appealing to many investors.
Also, there is no limit to the number of single-family homes you can own and rent out under the same roof. In some areas, you can even have six single-family rental homes on one property. It allows you to maximize your profits by renting out other homes while renovating or waiting to sell a particular house to get higher rent.
Finally, single-family home rentals often allow tenants to be more involved in decision-making processes than apartments do.
(MILLIONACRES)
---
How do you invest in single-family rental properties?
There are many different strategies for investing in single-family rental properties. For example, one strategy is purchasing properties using seller financing. A seller-financed property is one where you purchase the property with cash, but the seller agrees to finance the remaining amount needed for the purchase.
Typically, the seller finance agreement will be structured with a balloon payment at the end of the term (five or ten years). These can be great deals because the buyer only pays interest on a part of the property price each month while they pay down their principal balance over time.
The remaining principal balance is typically due to be paid off with a balloon payment at a later date. Single-family rental properties are not being sold on the open market.
The only way to purchase a single-family home is to directly work with the owner of the property. The owner may be a bank, an individual, or another type of lender that has foreclosed on the property.
(WOMEN WHO MONEY)
---
Why are they called single-family rental homes?
A single-family home refers to a residential property that is owned by one family or by an individual. Also, it's a house on its own piece of property. It can be used as a single living unit. A single-family rental has unshared utilities and unshared walls.
The term "single-family rental" is used to differentiate this type of property from a condo, co-op, townhouse, and more. The term is also used for rental properties that are occupied by the landlord and their family.
Also, this term is used for homes that have been foreclosed, abandoned, or repossessed by the bank. These properties are often sold at a discount price to get buyers fast.
This type of rental property is generally not passed onto future generations but instead resold to new families.
Single-family homes are usually found in suburbs and rural areas, where there is not as much need for more than one house per piece of land. Cities have more multi-family dwellings. It's because they are more economical and allow people to live closer together.
(BANKRATE)
---
What are the disadvantages of single-family rental properties?
Single-family homes are more expensive than apartment units, particularly if they're located in desirable neighborhoods. Because of this, many investors in single-family rental properties are cash buyers. It means that financing is not always accessible for single-family rental properties.
Single-family homes are taxed at the highest rate of any real estate property in most areas. These taxes have been increasing even faster than home prices in recent years. It means that an investor is likely paying tens of thousands of dollars more each year on their investment property than the homeowner who lives there. It's because they are also responsible for paying both their property taxes and their tenant's property taxes.
Also, single-family homes have higher vacancy rates compared to multi-family properties. Tighter lending standards have made it more difficult to get a loan for a home purchase. Lending requirements for second-home purchases are even more stringent.
As a result, the number of single-family rentals financed through mortgage loans has declined, while the number purchased by cash has increased.
(XPERT SOURCE)
---
What is the key difference between a single-family home and an ordinary house?
There are many differences between a single-family home and an ordinary house. One primary difference is that a single-family home is a house that only has one main unit. An ordinary house is a house that has multiple units.
A single-family house is a home designed for one family. It's also known as a detached home or a free-standing home. Usually, a single-family home is large and spacious with wide-open spaces within the home.
A single-family house is usually constructed on a permanent foundation. It includes things like upgraded windows and doors. Also, it may have a garage and sometimes a deck or patio. These houses are most often located in suburban areas.
Families who live in single-family houses can often afford to have space and privacy from their neighbors. It's because the houses are larger than other types of dwellings and are spaced further apart from each other.
(KYLE KUNKEL)
---
What is the biggest danger when investing in a single-family home?
The biggest danger is being unprepared, especially if you are a novice investor.
The bigger the investment, the more research you should do before making it. If you are dipping your toes into the real estate world for the first time, there are a few things you should know.
There are many different factors that can affect the value of a home and your ability to sell it at a profit. The size of your down payment, where you live, and how long it's been on the market are just a few considerations to keep in mind.
(CLOCK WORK MANAGEMENT)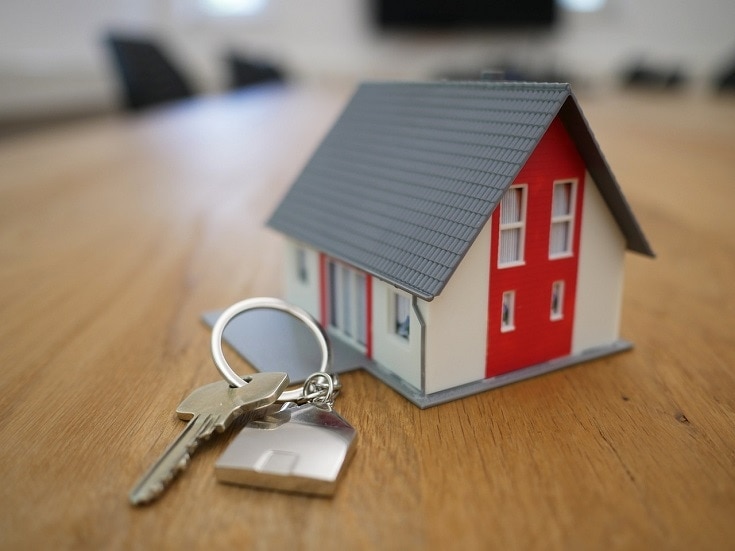 How to Find Single-Family Rentals
The process of finding single-family rentals may seem daunting at first. But, with the right tools, you can find what you are looking for and make the single-family rental of your dreams come true.
The best way to locate single-family rentals is through real estate agents. They have access to many different databases, and they will help you find what you are looking for.
When searching for single-family rentals, it's also crucial to consider the neighborhood that the rental is in. A good neighborhood will have responsible landlords who take pride in keeping their property up and running well. Security should be a top consideration.

Conclusion
As you can see, the market for single-family rentals is growing at an alarming rate. Their success depends on how well landlords screen potential tenants. When you start to look beyond your local area and think about a national or even global rental market, the data could show some staggering numbers.
Besides, if you want to make additional income or supplement your current salary, renting out your home could be just what you need. But keep in mind that rental income will not be a guarantee for long-term wealth generation.
Well, these are just a few of the many statistics that show the importance and rise of single-family residential properties in every market globally. The demand for these types of rental properties has never been more critical than it is now.
Whether you decide to invest in single-family rentals or not, the sector is growing fast. As this happens, regulators will be more involved, which could affect the future of the industry. One thing is certain, though: single-family rentals are becoming a popular real estate investment, and they aren't going anywhere just yet.
---
Featured Image Credit: natik_1123, Pixabay