11 Interesting Single Family Rental Statistics in the UK (2023 Update)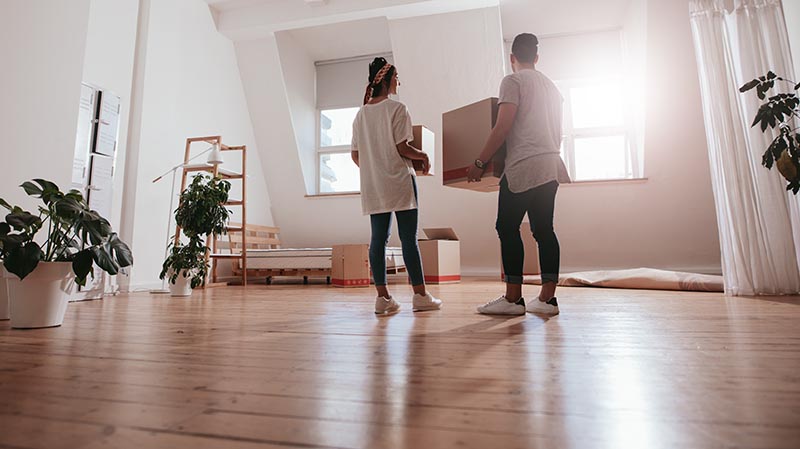 Note: This article's statistics come from third-party sources and do not represent the opinions of this website.
A single-family rental is a rental property that houses a single family or person—it does not share any hallways or rooms with any other rental property. Types of property range from terraced properties to detached ones.
Flats and apartments are not usually considered single-family rentals because they share hallways, although some do have their own entrance and exit. In general, the number of private renters is dropping and currently accounts for fewer than 1 in 5 households. However, the recent decline, which has been ongoing since 2017, comes following a steady increase in renters between 2000 and 2017, so a larger portion of the market lives in rented accommodation now, compared to at the turn of the millennium.
Below are 11 single-family rental statistics for the UK market, including figures on private renters and the demographics of those most likely to be renting. These statistics have been organized into the following categories:
The 11 Interesting Single Family Rental Statistics in the UK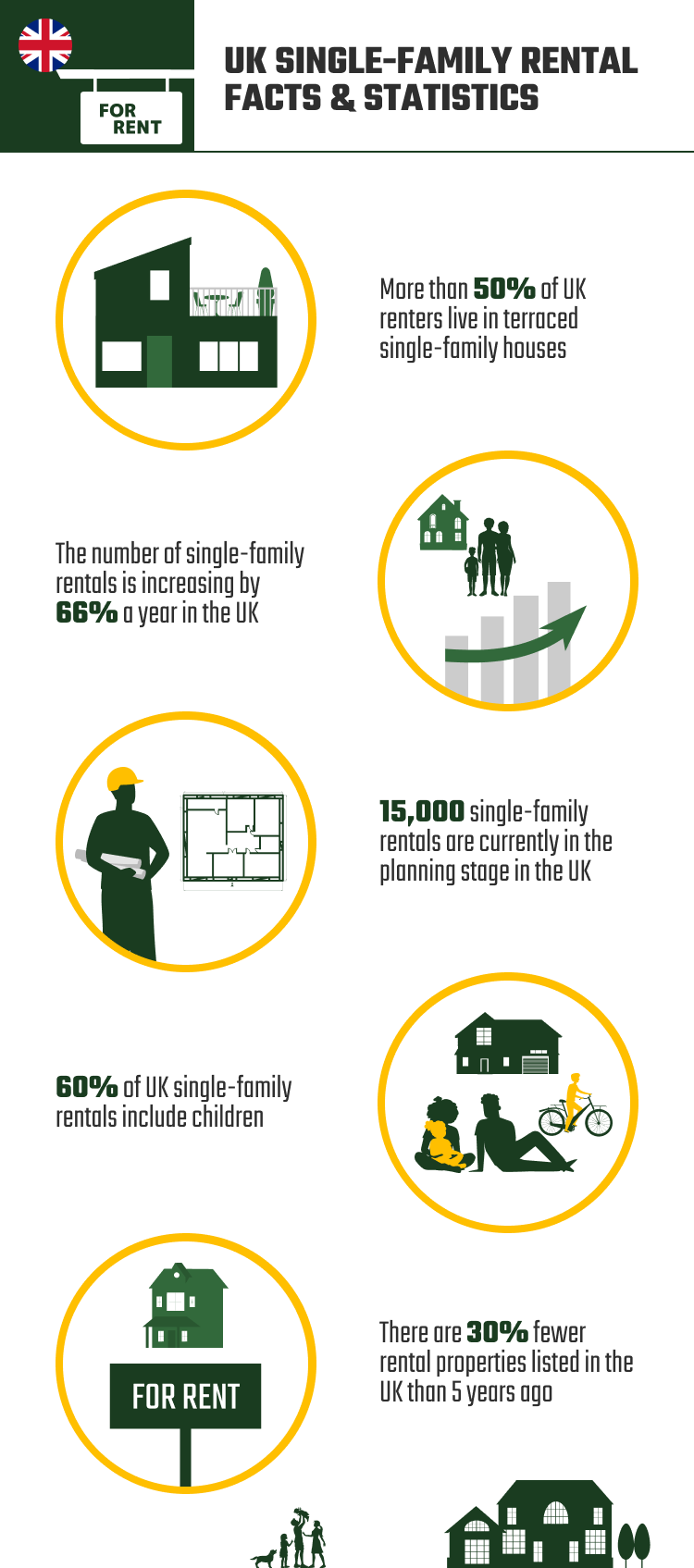 General UK Housing Figures
1.

18.5% of Households are Private Renters.
(Statista)
Households can generally be categorized as owner-occupiers, private renters, or social renters. Social renters are those that live in council houses or social care housing and owner-occupiers are households that own the property in which they live. Private renters are people that rent their accommodation from individuals or groups, but not from social housing groups. The private renter group includes single-family rentals but also includes those that rent flats, apartments, and other properties within houses of multiple occupation. In total, 18.5% of all households are private renters.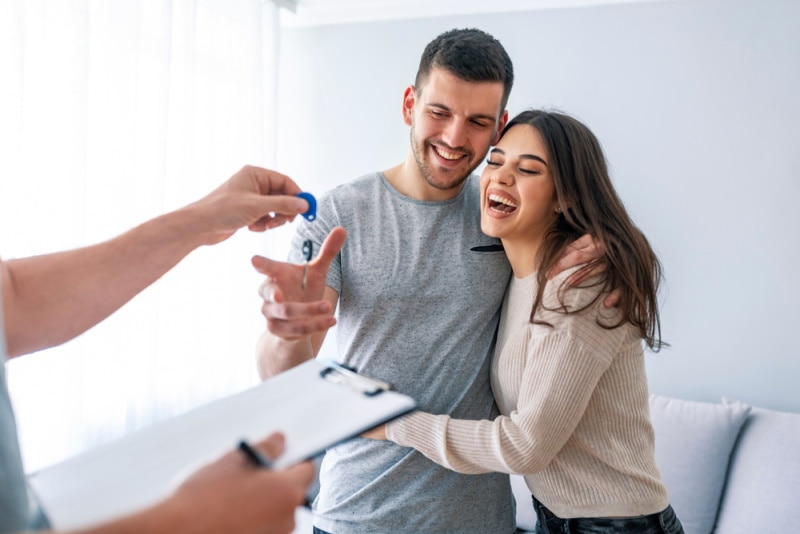 ---
2.

The Number of UK Private Renters is Dropping.
(Statista)
In 2000, just 10% of households were considered private renters. This number steadily increased, year on year, before more than doubling to 20.3% in 2017. In the 5 years since that date, however, numbers have steadily decreased. In 2021, 18.5% of the market was private renters.
---
3.

There are 30% Fewer Rental Properties Listed Than 5 Years Ago.
(Savills)
One of the reasons for the drop in private renters is the number of rental properties on the market. The government had previously set a target to build 300,000 new homes a year, but the figure has fallen some way short of that target since. In 2020/2021, against the backdrop of the pandemic, only 216,000 new homes were built. This means that there is a general shortage of housing of all types. Higher rental costs also mean that fewer people are able to buy their own property, therefore causing an increase in demand for the rental properties that are available.
And, mortgage rate increases also make buy-to-rent a less appealing and less-profitable prospect for a lot of landlords. These factors combine to result in there being 30% fewer rental properties being listed than in 2017.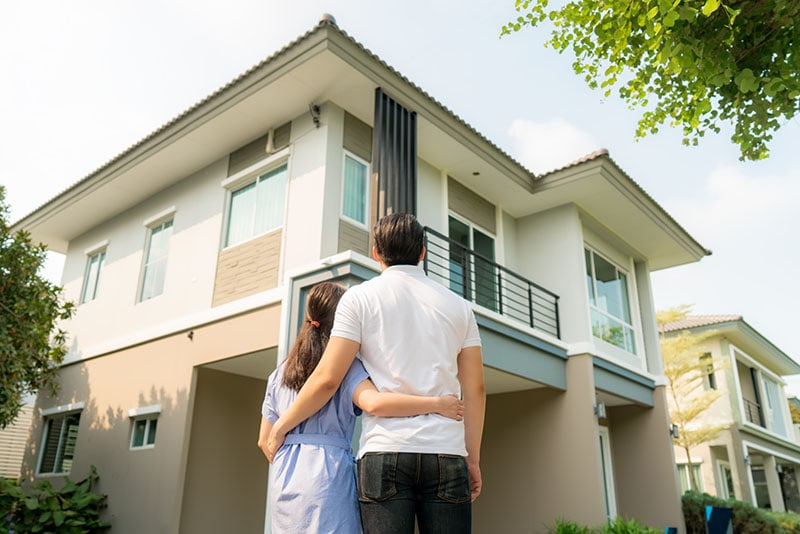 ---
4.

Private Renters Earn an Average of £641 per Week.
(Brookings)
Generally speaking, homeowners have the highest earnings while social housing renters have the lowest. Owner-occupiers earn an average of £878 a week, or just over £45,000 per annum. Those in social housing earn £369 a week, or approximately £19,000 per annum. Private renters, which includes single-family renters, earn £641 a week, which is equivalent to £33,000 per annum.
---
5.

More Than Half of Renters Live in Terraced Single-Family Houses.
(Brookings)
Terraced houses are, generally, the smallest and most affordable of single-family houses. They are connected to properties on both sides but do not share any common space. At the other end of the scale is the terraced property, which does not share any walls with any property. While approximately a third of private renters live in flats, which are not considered single-family rental properties, more than half live in terraced houses.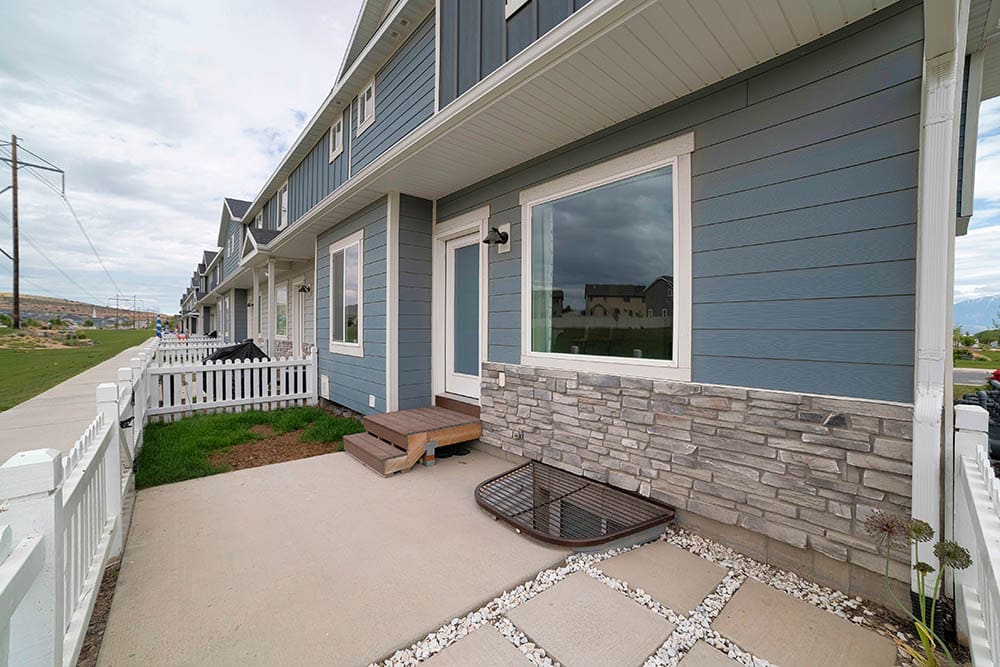 ---
6.

More Than 200,000 Buy to Rent (BTR) Homes Are Completed, Being Built, or in Planning.
(Property Investor Today)
The government has previously said that it aims to have 300,000 new homes built every year. This includes properties that are built for purchase, as well as those being built for social care housing schemes. According to some research, more than 200,000 homes are at the completed, being built, or in the planning stage and are set for the buy-to-rent market. This does not include those properties that have been bought and rented out and indicates that new properties will soon hit the market.

Single-Family Housing Figures
7.

The Number of Complete Single-Family Rentals (Sfrs) Is Increasing by 66% a Year.
(Smart Rent)
A completed single-family rental building is one where construction has recently been finished but the property has not yet been bought or rented out. It is essentially new stock and will soon become available to private renters. When the number of single-family rentals at the completed stage is increasing, it is a positive sign for renters because it means that supply will soon increase. The number of completed single-family rentals is increasing by 66% a year which will help with the lack of this type of property currently available for rent.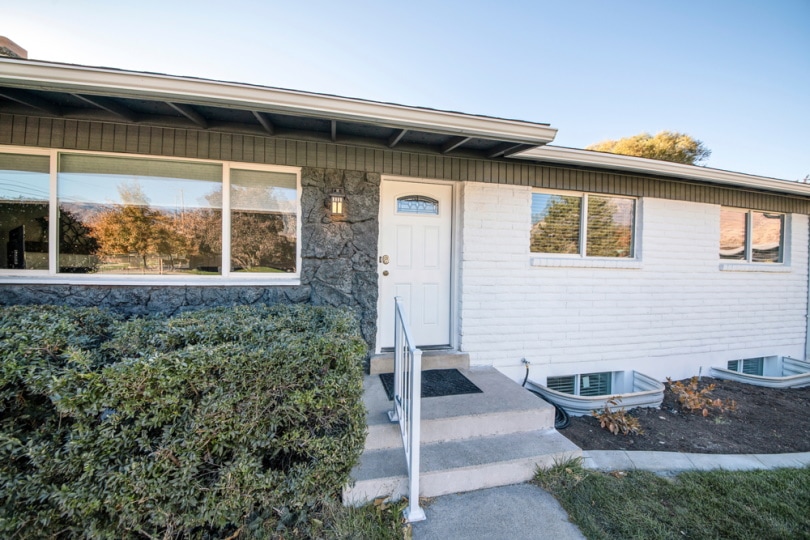 ---
8.

15,000 Single Family Rentals Are Currently in the Planning Pipeline.
(Savills)
The planning stage includes those properties that are in the process of being built as well as those that are being planned and permission has been given, but where construction has not yet begun. This is an indication of how many properties will hit the market in the next few years. In 12 months, the number of single-family rentals in the planning stage has doubled and now stands at 15,000.
However, it is worth noting that this figure is compared to the end of the Covid pandemic when projects were cancelled or put on hold, and very few developments were being planned.
---
9.

Single-Family Rental Returns Are Equal to the Returns on Stocks and Bonds.
(Smart Rent)
Rental returns have to be profitable for investors to buy property and feel they will make a decent return on their investment. According to research, the return on single-family rentals is roughly the same as the returns received from traditional stocks and bond investments, but without the high levels of market volatility that can be experienced in these industries.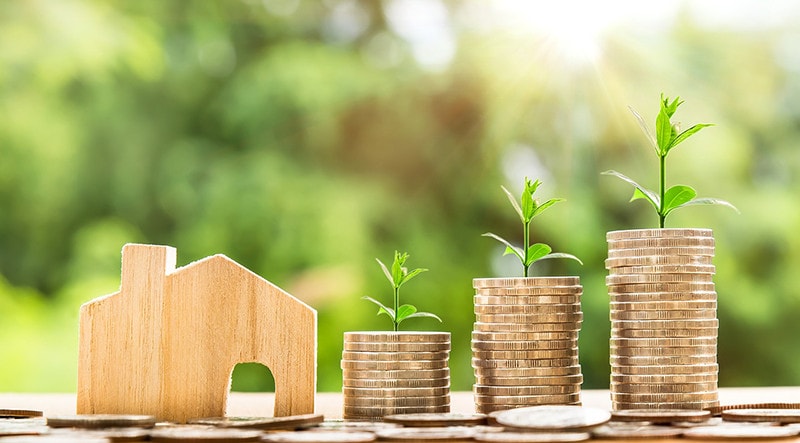 Renters and Owners
10.

60% of Single-Family Rentals Include Children.
(Savills)
Single-family rentals are seeing longer tenancies, fewer voids, and very high levels of demand. One of the reasons for high levels of tenant retention is that 60% of single-family rentals include children. Families with children are less likely to move around and are more likely to remain in the same property for years to come. This compares favourably to the private rental sector as a whole, in which just 30% of all properties include children.
---
11.

1 In 3 Millennials Are Expected to Never Own Their Own Home.
(Smart Rent)
It has become increasingly expensive for potential buyers to afford their own homes. House prices have risen more sharply than salaries, which means that new buyers are less likely to be able to afford to buy. Such is the high price of a new house that 1 in 3 millennials are expected to never own their own home, which means that they will make up part of the private renter and the social renter sections.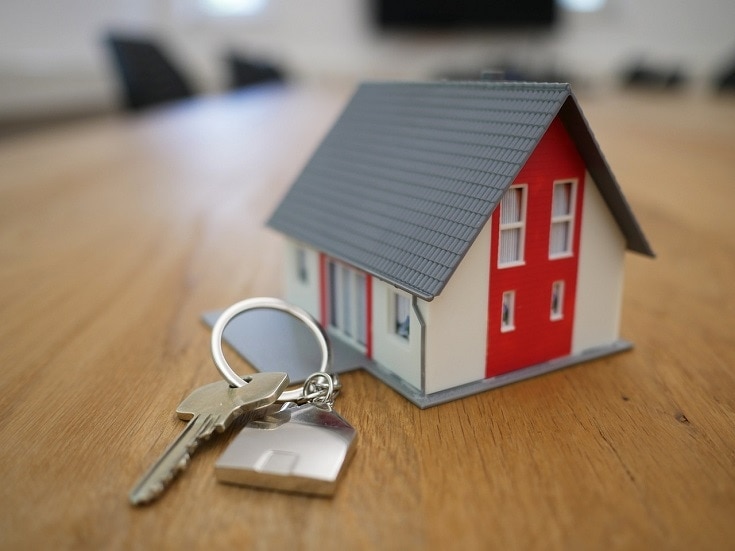 Frequently Asked Questions About Single Family Rental in the UK
What is a single-family rental?
A single-family rental is a private rental property that does not share any room or living space with another property. It includes terraced, semi-detached, and detached properties that only include a single-family unit. It does not include social housing renters.
What is the average rent in the UK?
The average rental in the UK now stands at £1,175 per calendar month. This is 11% higher than 12 months ago. London has the highest average rent at £2,011 and saw the highest annual increase of 1.1%. Excluding Greater London, the country's average rent is £977 per calendar month, which is a 9.9% annual increase. (HomeLet)
How long do people stay in rented accommodation?
The length of time tenants stay in rented accommodation is on the increase, although is greatly dependent on the age of the tenant. Overall, tenants stay in rented accommodation for an average of 4.3 years, which is an increase from 4.1 years in 2018. By age, 16- to 24-year-olds average 1.3 years while those aged between 45 and 64 stay in properties for an average of 5.7 years, and people aged 75 or over stay for an average of 17.5 years. (Landlord News)

Conclusion
Single-family rentals are privately rented properties that do not include any shared space, including living space or hallways. This type of property makes up part of privately rented properties. Fewer than 1 in 5 households are private renters, who earn an average of £33,000 per annum and stay in the property for just over 4 years.
---
Featured Image Credit: Jacob Lund, Shutterstock