Subaru vs Toyota: Which One is Better in 2023?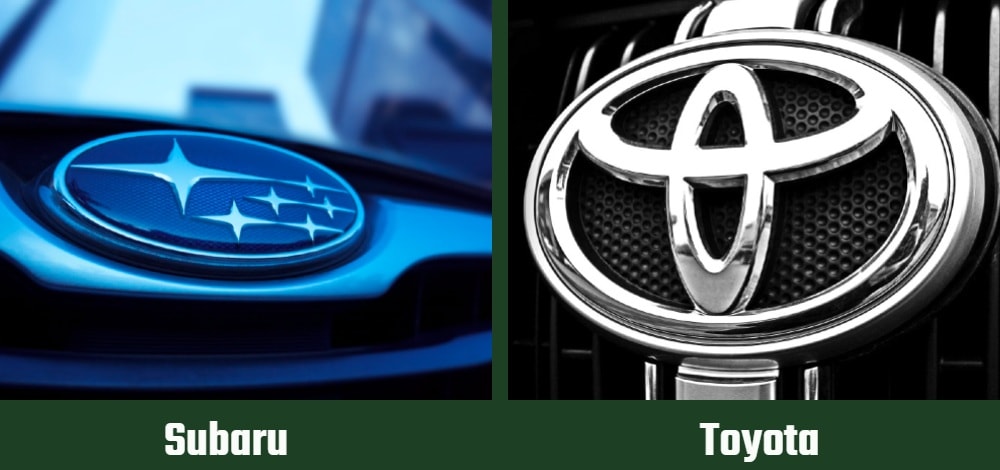 Subaru and Toyota are Japanese car manufacturers. Both are known for producing a range of cars including SUVs, hatchbacks, and some electric and hybrid models. While Subaru is best known for its combination of off-road and on-road performance, Toyota is the world's biggest car manufacturer, having taken the title from Volkswagen in 2021. While both brands are respected for their reliability, it is Toyota that arguably has the upper hand in this area.
Toyota and Subaru both have a strong presence in the US as well as in their home market of Japan, and both sell their cars in markets around the rest of the world.
Below, we look at both companies to determine which is best and whether one has the upper hand over the other.

At a Glance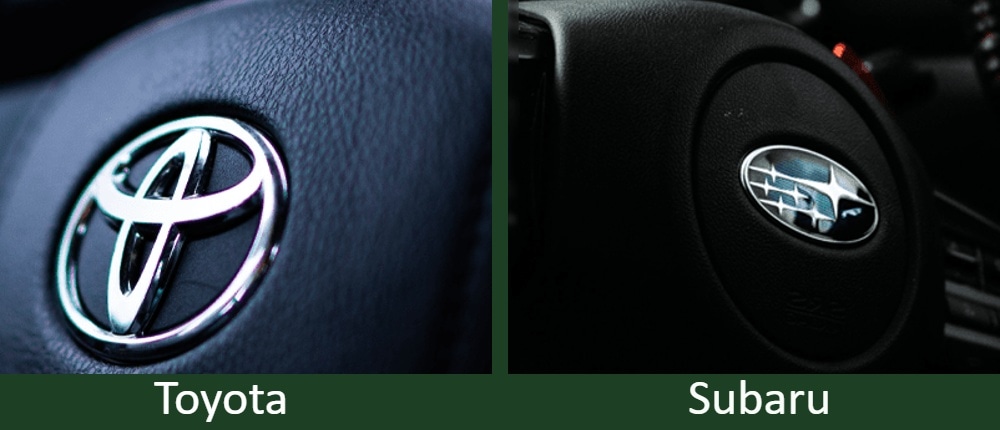 Toyota
The Toyota Corolla is the best-selling car in the world
The Toyota RAV4 is the second best-selling car in the world
4 of the top 10 best-selling cars, globally, are Toyotas
1 million Toyota Corollas were sold in 2020
90% of Toyota's $245 billion revenues in 2021 came from their automotive department
The US is Toyota's biggest single market for new cars—more than 2.3 million Toyotas were sold in the US in 2021
Subaru
Subaru does not feature in the top 10 best-selling cars
The Forester is Subaru's best-selling car
Subaru sold nearly 200,000 Foresters in 2020
Subaru's revenue for 2021 amounted to approximately $20 billion
The Impreza Sport, Impreza, and Impreza G4 were the company's next best performing models
The US is Subaru's biggest single market and accounted for more than 600,000 sales in the year ending March 2021
Overview of Toyota: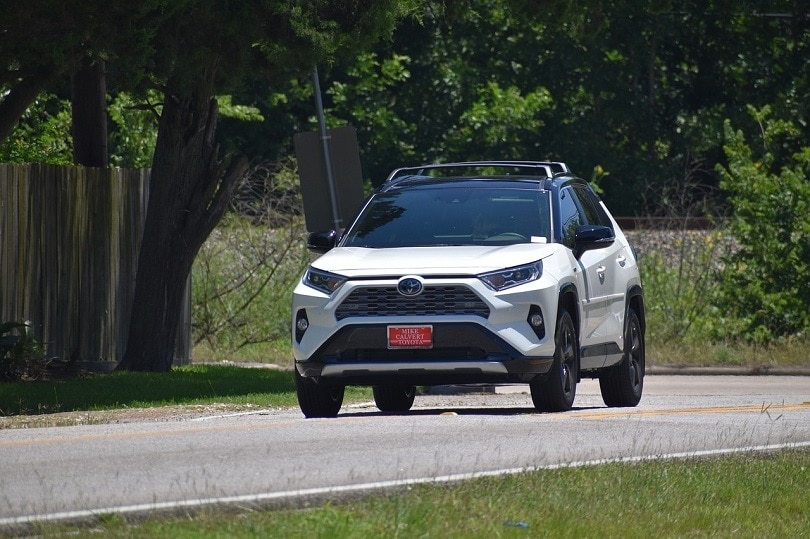 Toyota was founded in 1918 as Toyoda Spinning and Weaving Company after founder Sakichi Toyoda invented an automatic spinning loom that automatically shut down when a fault was detected. This principle of automatic safety shut off became integral in the company's car designs and is one of the reasons that Toyota cats have a reputation for being so safe and secure.
The first Toyota car, the AA, was developed in 1936 and the Toyota Motor Company was launched a year later. Toyotas were first sold outside Japan in 1959 in Brazil and, today, they are sold throughout the world.
Today, as well as manufacturing its own cars, Toyota also owns and operates Lexus and has shares in Suzuki, as well as in Subaru. Since 2021, it has been the world's largest car manufacturer, having narrowly edged past Volkswagen.
Pros
All Toyotas include a range of safety features as standard
As the world's largest car manufacturer, Toyota parts are easy to get hold of
Wide range of sizes and models of vehicles, including electric and hybrid cars
Cons
8 million Toyotas were recalled in 2020 and the company has a high ratio of recalls to cars sold

Overview of Subaru: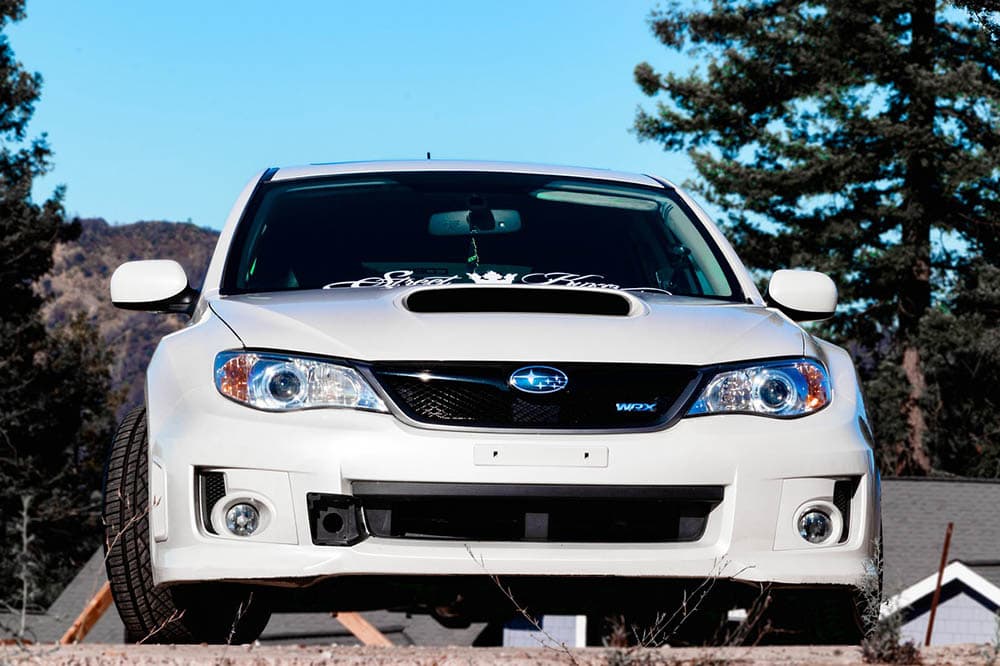 Subaru was established in 1958 as an offshoot of Fuji Heavy Industries. Only 20 of the company's first car, the 1500, were manufactured and, while the company has remained small when compared to compatriots, they have grown to sell several hundred thousand cars a year.
The name "Subaru" is the Japanese name for the Seven Sister star constellation. According to legend, one of the stars is invisible, hence why there are only six stars on the Subaru logo.
While Toyota is the largest manufacturer in the world, Subaru has a loyal following of buyers, especially in European markets. Their cars are popular for their boxer engines, which typically require fewer part replacements than other engine styles. They are also known for Subaru's all-wheel-drive system that gives them excellent off-road capabilities.
Pros
All-wheel drive offers good off-roading capabilities
Good range of vehicle types and models
Boxer engine is known for being reliable
Cons
Parts can be difficult to get hold of
What Are the Differences Between Them? How Do They Compare?
Models
Although Subaru does have a decent range of cars including SUVs, off-road specialists, and hatchbacks, Toyota has the edge because it has an extensive selection of vehicles of every type.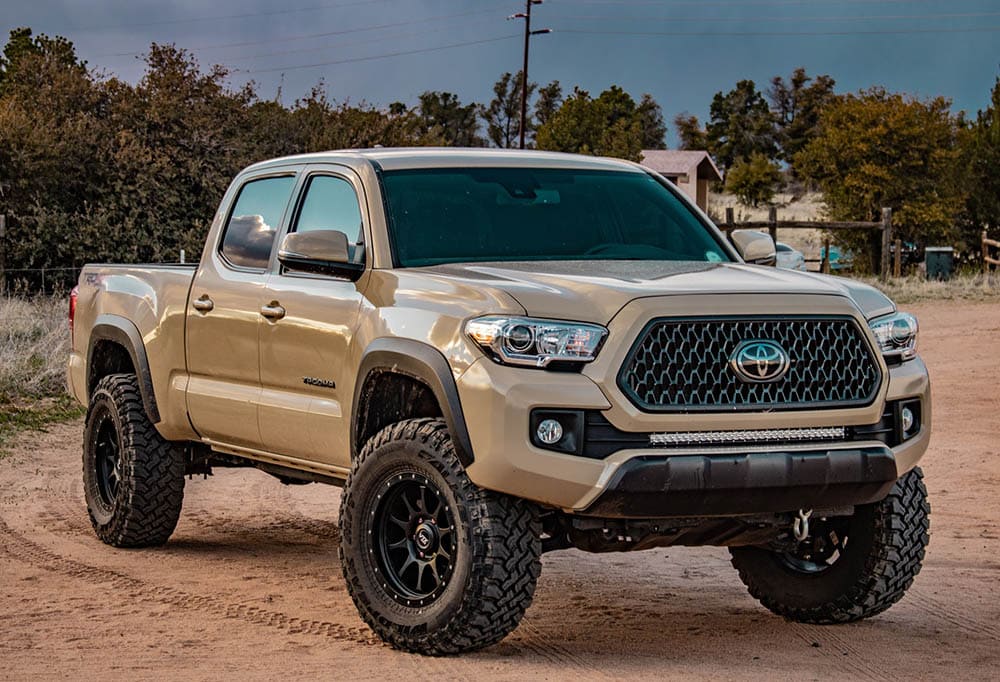 Reliability
Subaru engines are popular because their boxer layout means good reliability. Toyota, on the other hand, has seen a lot of recalls over the past few years. However, Toyota consistently wins awards for the reliability of its cars, while the availability and low cost of replacement parts help give it the edge here.
Availability
Toyota is the largest car manufacturer in the world and in the US, which means that they are widely available just about everywhere. Subaru is only the 23rd largest manufacturer, which means that the cars themselves and replacement and spare parts are more difficult to get hold of.
Cost
Subaru relies on boxer engines and all-wheel-drive systems. These tend to cost more to manufacture, which means that a Subaru will cost more than a similar Toyota vehicle. Considering the availability and cost of replacement parts, Toyotas also tend to be less expensive to run and maintain.
What the Users Say
Toyota is the world's largest car manufacturer for a reason. They have a wide range of different vehicles, including everything from mini cars to SUVs, and they have a substantial presence in all major car markets. They are renowned for their safety and low cost, with buyers especially impressed with the impressive mileage they reach before they have to be scrapped.
Although Subaru has a reasonable reputation for reliability, buyers tend to prefer this brand for its all-wheel-drive system. Performance cars, like the Impreza Sport, have a loyal following around the world.
Conclusion
Toyota and Subaru are Japanese car manufacturers, both of whom have a good reputation for building reliable and safe cars. In fact, Toyota owns a share in Subaru. While Subaru has a loyal but relatively small base of devoted buyers, Toyota became the world's largest car manufacturer in 2021 and doesn't look ready to hand over the title. Toyotas are known for their reliability, achieving high mileage, and for readily available, low-cost replacement parts.
---
Featured Image Credit: (L) Piqsels | (R) Admiral Lebioda, Pixabay