Toro vs. Honda Lawn Mower: Pros, Cons & Verdict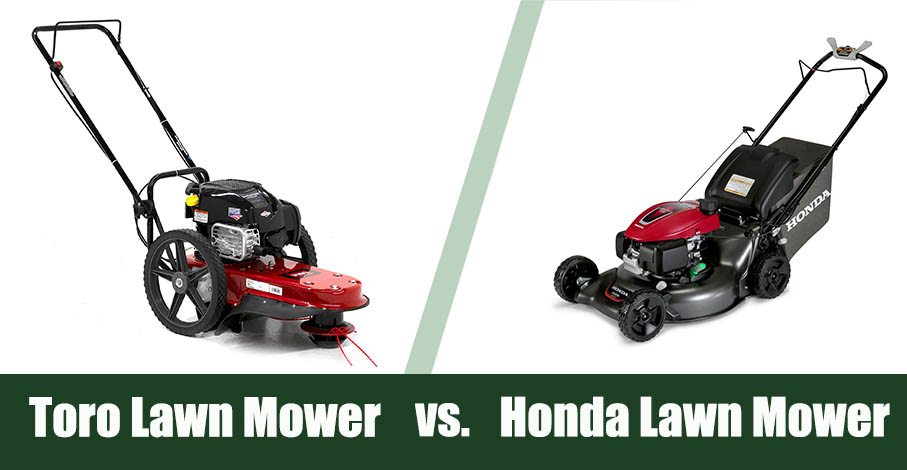 The Toro and Honda lawn mowers are both highly rated machines that many people dream of owning, and both have a large set of features that can make your job easier. However, many aren't sure which machine is best for them. If this sounds like your situation, keep reading to learn about the pros and cons of each.

A Quick Comparison
| | | |
| --- | --- | --- |
| Brand name | Toro | Honda |
| Established | 1914 | 1948 |
| Headquarters | Bloomington, Minnesota, United States | Minato, Tokyo, Japan |
| Product lines | Vehicles, motorcycles, turf maintenance | Turf maintenance, underground irrigation |
Brief History of Toro
Toro started in 1914 with a shop in Minneapolis primarily for building engines and manufacturing parts for its parent company, The Bull Tractor company. It established a strong footing by meeting a demand for steam engines for supply ships during World War I. The first product with the name Toro was a cultivator that could be converted into a tractor. The depression slowed sales, but the company found success creating specialized machines to replace horses for cutting golf course greens for a Minneapolis country club. This work helped it get a name for itself in turf maintenance, and the company has continued to grow ever since.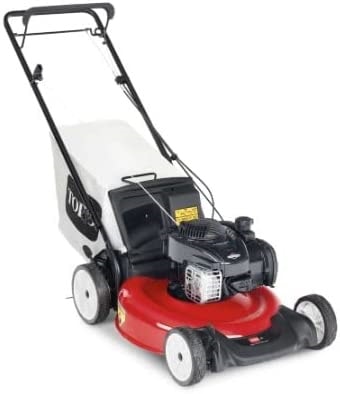 Brief History of Honda
Honda is a Japanese company that got started in 1948 as a motorcycle company. It continued to manufacture motorcycles for many years, and in 1969, it introduced the four-cylinder Honda CB750 motorcycle that redefined how manufacturers make motorcycles even today. In 1969, Honda N600 became the first automobile to be sold in the United States. It's also the first year that it introduced minibikes for children. The smaller engines helped it move in other areas, like boat propulsion, and in 1976, it introduced the Honda Accord, which became one of the most popular vehicles in the United States. In 1984, it set its sights on lawn maintenance and introduced the walk-behind Honda lawn mowers that are still popular today.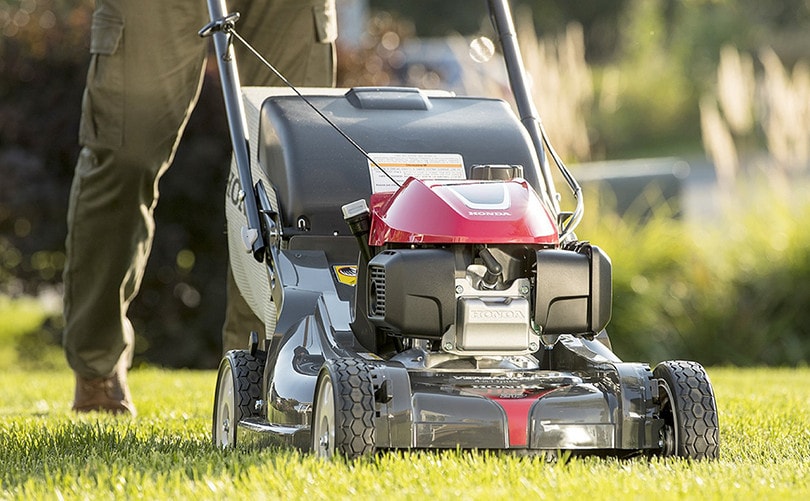 Toro Manufacturing
Toro designs most of its products in its Minneapolis facility. However, Loncin Inc. from Chongqing, China, builds the engines that it uses. This large company also distributes its motors and other parts worldwide. People in plants across America, including ones in Texas, Wisconsin, California, and Florida, assemble the components into the Toro lawnmowers that we purchase.
Honda Manufacturing
Honda makes most of its products in Japan, including lawn mowers. However, in some cases, it sources parts from other countries, like Thailand and even North America. It uses several locations in Japan to provide more than 500,000 lawn mowers to people in the United States, China, Australia, France, and Italy.

Toro Product Line
Toro has a huge selection of walk-behind lawn mowers that you can use to maintain your yard. You can choose between push or self-propelled models, and it has a full line of electric lawn mowers for people looking to reduce their carbon footprints and eliminate gasoline need.
Features:
Vortex Technology – Lawn mowers that use Toro's vortex technology utilize more airflow to lift the grass as you cut so you can get a superior cut at a faster pace.
Self-Adjusting – A few of the self-propelled mowers automatically adjust to your walking speed without the need to use knobs or handles.
Recycler – Lawn mowers equipped with the recycler cutting system will slice the clippings into tiny pieces that will work to quickly add nutrients back into the lawn to help make it greener and lusher.
Electric Motor – Many Toro models offer consumers an electric motor that can help reduce their carbon footprint and save money on fuel. It has a brushless design for superior power and a longer charge, eliminating the need to fuss with a cord.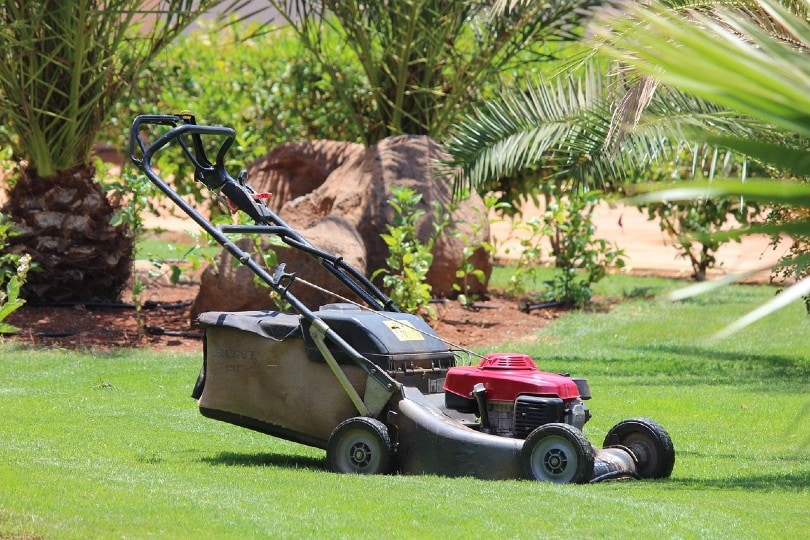 Honda Product Line
Honda has a huge selection of walk-behind mowers to help you achieve your dream lawn. It also has many self-propelled models, and almost every model has a durable Honda motor that you can depend on year after year.
Features:
Electric Start – Many Honda lawn mowers come equipped with an electric start, which eliminates the need to pull a starting cable. It's a great option for someone who has difficulty getting their mower started.
Cruise Control – A simple handle control enables you to precisely set your speed anywhere from 0 to 4 mph.
Roto Stop Blades – Roto stop blades enable you to stop the blades without shutting off the engine. With this feature, you can step away from the mower safely to pick up rocks or debris without needing to restart your machine.
Versamow – The Honda Versamow system provides you with options for cutting your grass. You can mulch your clippings, discharge them, bag them, or shred them. You can determine what happens by changing the position of a knob on the machine, and you can even mulch some of your lawn and bag the rest to provide nutrients without leaving an excessive amount of visible clippings on the property.
Twin Blade – While most lawn mowers have a single blade that provides two cutting surfaces for trimming your lawn, the Honda system uses twin blades that provide four cutting surfaces. This feature enables you to cut the grass faster and does a better job of mulching. The blades also stay sharper longer because they don't need to cut as much grass.
Toro vs. Honda: Price
Both Toro and Honda offer consumers a large selection of lawn mowers that can range in price from extremely affordable to incredibly expensive. Low-cost models will likely work well, but they may not be that durable, and you might be missing out on important features. More expensive models will have larger and stronger engines and likely have all the latest features.
Toro
Base Models – A new Toro will set you back at least $449 for the base models. These include The High Wheel mower, which features Vortex Technology for a better cut and is self-propelled. Another model in this price range is the Smartstow, which has a powerful electric motor that lets you get rid of the cord and high-priced fuel.
High-End Models – Higher-end models include the TimeMaster Personal Pace, which has a huge gas tank and electric start. It also has spin-stop blades that enable you to keep the engine running while the blades stop and automatic pace adjustment. It also has a 30-inch cutting area, which is much larger than the 21-inch base models, but the cost is quite high at $1,649.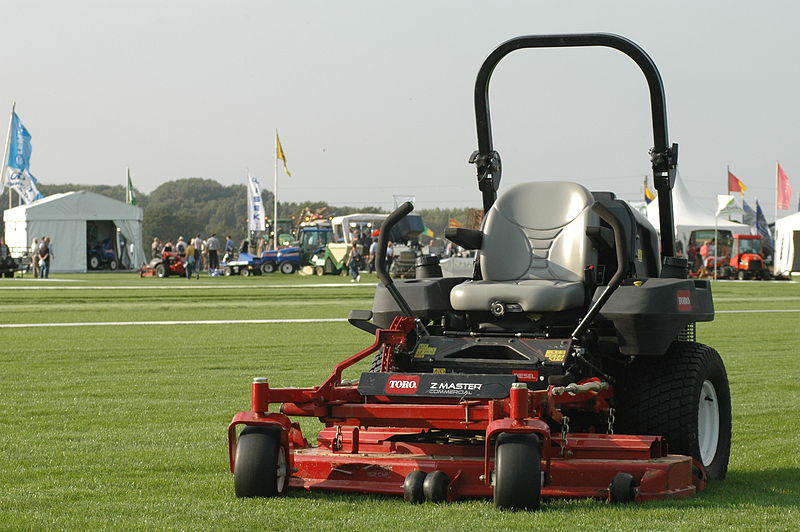 Honda
Base Models – Honda doesn't have as many models as Toro, but you can purchase a base model for about the same price. The HRS216PKA is your basic push mower without any special features. However, the engine starts easily and is reliable.
High-End Models – Honda also has a few expensive models, though they don't get as high as the Toro. The HRC216HXA costs about $1,489 and has a front bumper to protect the deck, variable speed self-propel, roto stop blades, and a four-cylinder engine.
Toro vs. Honda: Warranty
Toro Warranty
2-Year Total Coverage – Toro provides a 2-year full coverage warranty if you don't use the machine commercially. It covers parts and labor if a problem causes it to stop functioning due to a component failure. The warranty is limited to 45 days if you use the mower commercially.
3-Year Toro GTS Starting Guarantee – Toro also provides consumers a 3-year starting guarantee. If your mower doesn't start because of a bad component, it will cover the cost of parts and labor. There is no starting guarantee if you use the mower commercially.
3-Year Engine Warranty – Toro will cover the cost of parts and labor if the engine fails within 3 years.
1-Year Battery Warranty – Toro guarantees that the battery will last at least 1 year, or it will replace it at no cost to you.
Super Recycler Mowers – Super Recycler Mowers have a 5-year warranty protecting parts. It also guarantees that it will start.
TimeMaster Mowers – The TimeMaster 30-inch Walk Behind Mower has a 3-year warranty.
Time Cutter Zero Turn Mowers – Time Cutter Zero Turn Mowers have a 3-year comprehensive warranty and a 3-year or 300-hour warranty on the engine. Toro also covers the belts and tires for 90 days.
Tighten HD Zero Turn Mower – The Titan HD Zero Turn Mower has a 4-year warranty.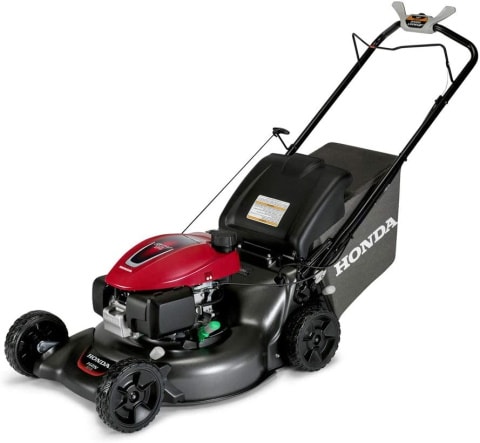 Honda warranty
HRC Series – The HRC series of walk-behind mowers have a 24-month warranty for private residential use. If you use it commercially, Honda will cover the engine for 24 months, but it will only cover the parts for 12. It will replace any malfunctioning parts and pay for labor while under warranty.
HRX Series – Honda covers its HRX Series of walk-behind mowers for 60 months when you use one at your private residence, and it will cover it for 3 months if you use it commercially.
HRN, HRS, and HRR Series – Honda's HRN, HRS, and HRR Series walk-behind mowers have a 36-month warranty if you use the mower at a private residence. Commercial use will limit the warranty to 3 months.
Toro vs. Honda: Customer Service
Toro
In our research, we found that several customers complained that they had difficulty contacting customer service or that they weren't helpful. One person even complained that customer service sent them the wrong part.
Honda
Honda seems to have a good customer service department because we could only find positive comments about interactions with the representatives.
Head-to-Head: Toro Gas Engine vs. Honda Gas Engine
Edge: Honda
For a long time, Honda has been making small engines that are powerful and durable. They provide plenty of torque, which will cut through the grass easier and give you more power when using a self-propelled machine. The HRC216PDA, for instance, has a four-cylinder engine that uses an iron cylinder sleeve and a two-stage air filter. Toro engines are also good, especially on the more expensive units, but they are not as durable.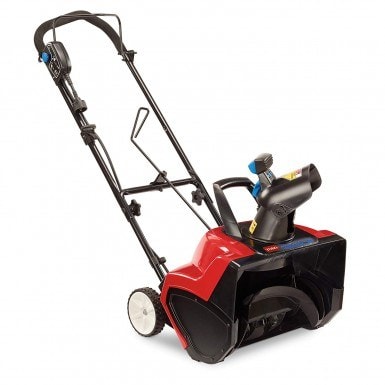 Head-to-Head: Toro Electric Engine vs. Honda Electric Engine
Edge: Toro
Toro is the clear winner for electric engines, with several of its models containing the rechargeable brushless motor. This doesn't take long to charge and can last quite a while before needing a recharge, easily cutting the average lawn. Honda has not yet embraced the electric engine, relying on its durable gas engine for the time being.
Head-to-Head: Toro Features vs. Honda Features
Edge: Toro
Both the Toro and the Honda lawnmowers offer the consumer plenty of great features, like blades that stop when the engine continues to run and self-propelled action. However, you can purchase a Toro with an electric engine to help reduce your fuel cost, and you don't need to buy the most expensive model. The large selection of models means you have a better chance of finding a mower with only the features that you need at a good price.
Overall Brand Reputation
Performance
Edge: Honda
The Honda wins out on performance because the motor is powerful and durable. It often provides the user with more torque for better cutting and propelling than the Toro does.
Price
Edge: Tie
The cost of a new mower, whether you choose an entry-level model or an expensive one, is about the same for both brands. However, Toro has many more options.
Durability
Edge: Honda
The Honda engine wins out in durability over the Toro engine. That said, both brands can provide the consumer with a durable machine that will last many years.
Design
Edge: Tie
Design is quite close between the two brands. Both machines look great, have plenty of features, and will do a fine job on your yard.
Conclusion
We have to give the winning vote to Toro, primarily because it has a larger selection. The different models have different features, so you have a better chance of finding what you need at a reasonable price. A few of the best features that Honda offers are only available on its higher-priced units. Honda is a good choice if you have a large yard that tends to get overgrown, and you need a powerful and reliable machine to cut it down and don't care about extra features.
---
Featured Image Credit: (L) | (R) Amazon