How Much Does a Riding Lawn Mower Cost in 2023?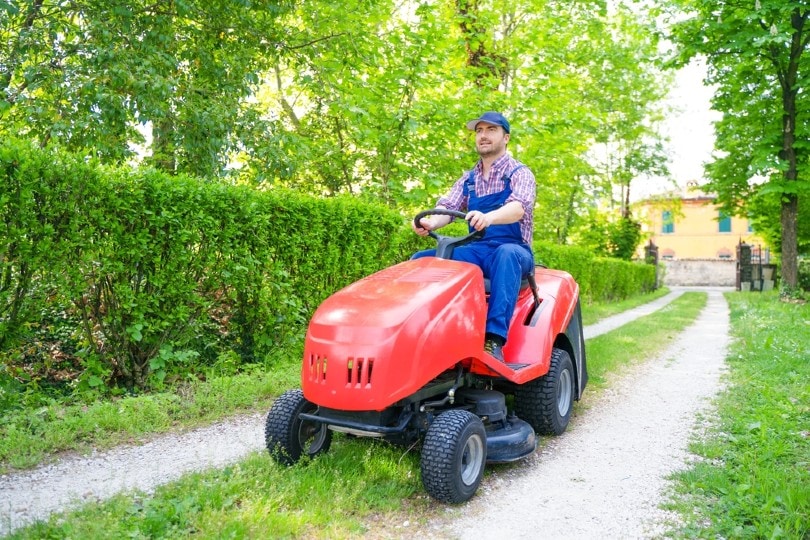 A riding lawn mower is more convenient for mowing when compared to push or tow mowers. All you need to do is sit on it, turn on the ignition to start the engine, and enjoy mowing. No strenuous effort is required.
You would definitely need to spend some extra dollars to get riding lawn mowers, but in the end, it will be in your favor as they can finish the job quickly. So, investing in riding lawn mowers is worth it, especially when you have to mow a large piece of land.
Why You Should Consider Getting Riding Lawn Mower
Mowing a lawn seems like quite a boring job, especially if you have a large yard. It's important and necessary to cut the grass and clean up the property, but you constantly put it off.
But a riding lawn mower has changed everything. First, it has made mowing an enjoyable task. Now even hills are not a problem. Just sit on its driving seat, start the engine and enjoy the ride.
You can adjust the cutting heights or deck positions the way you want and ride it as fast as 8 miles per hour. Its speed and accuracy in cutting grass replace effort with fun and enjoyment. In addition, it comes with a powerful engine that has a good amount of horsepower that makes it easier to mow uphill. Especially mowers that run on gas.
However, if you don't want to spend on gas and prefer to get an eco-friendly ride-on mower, then electric ride-on mowers are an ideal option for you. You can save some money and save the planet as well with these zero-emission mowers. Plus, they produce no sound, which means you will keep your neighbors happy.
But before you select your riding lawn mower, you should consider some important points.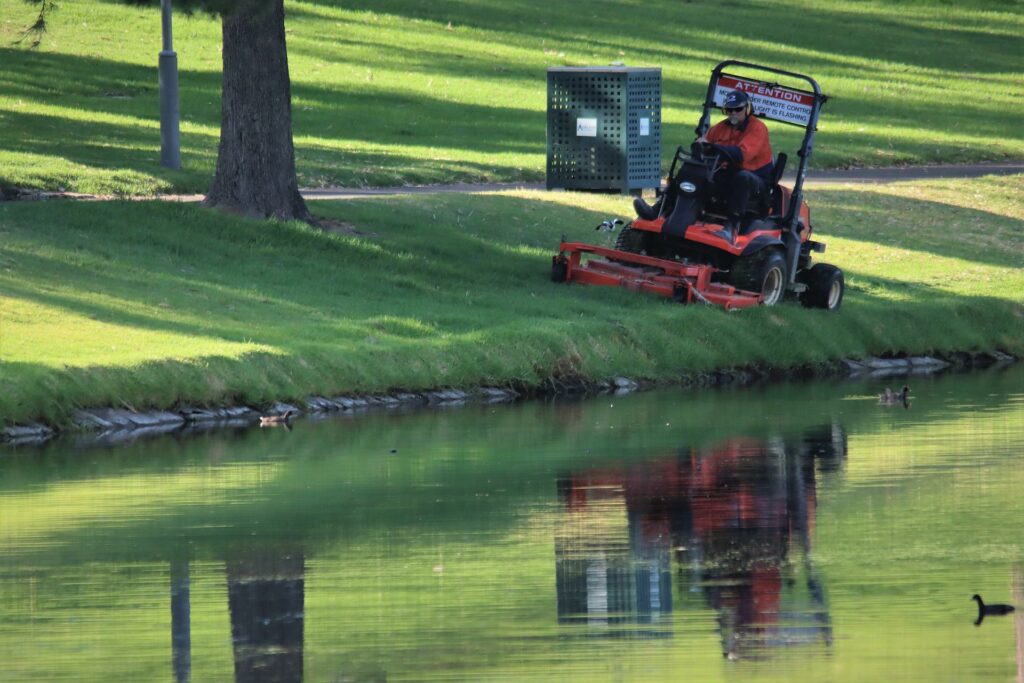 How to Select a Good Riding Lawn Mower
These are several important things that you should consider before you select any model of riding lawn mower.
1.

Power
First and foremost, find out how powerful it is. Because without power, it won't be of any use. So, look for how much horsepower it has. It will give you an idea about its engine.
---
2.

Battery Life
If you are interested in getting an electric ride-on mower, check how long you can ride it without recharging. In addition, find out how much time it takes to charge it fully. And the charging port should be easy to access.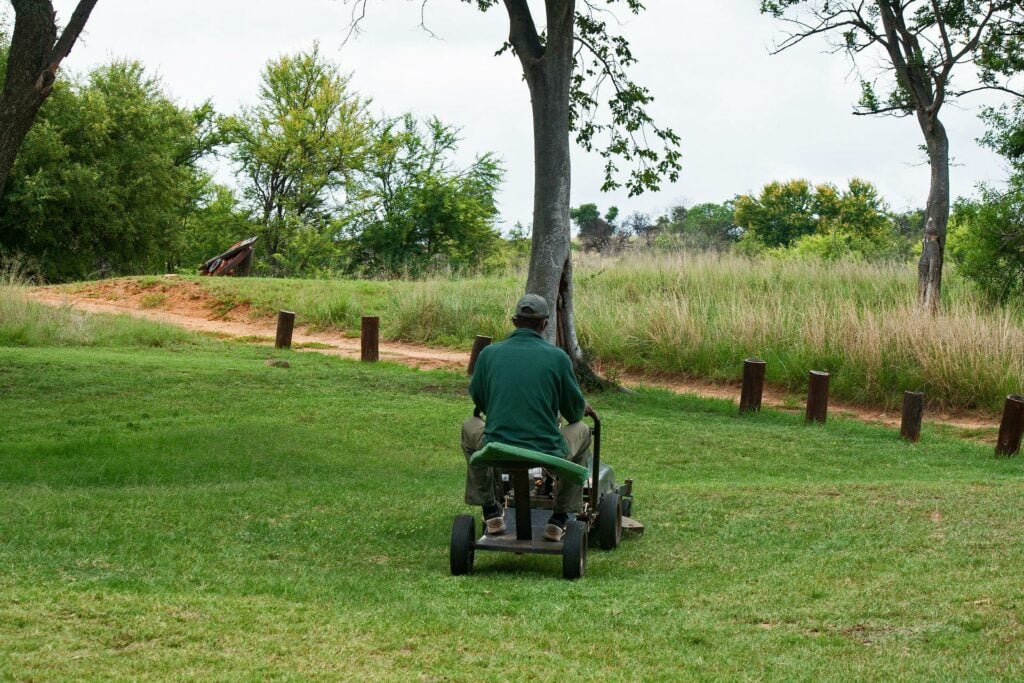 ---
3.

Comfort
You are going to ride it. So, comfort, control, and safety should be your priority before selecting any model. Safety and comfort are directly related to the user controls. If user controls are simple, you can effortlessly operate the mower.
The second important thing is the chair on which you're going to sit. So look for the model whose chair is ergonomically designed to support your spine. Again, it is very important as you might need to operate the mower on rough land, and you don't want to suffer any injuries.
---
4.

Cut Quality
The main purpose of getting a mower is to cut grass. Ultimately, you want the one that does its job as precisely as possible. So, examine its cutting width. The higher the number it has, the better it will cut the grass.
Of course, another essential aspect that will influence your purchasing decision is the cost of riding lawn mowers.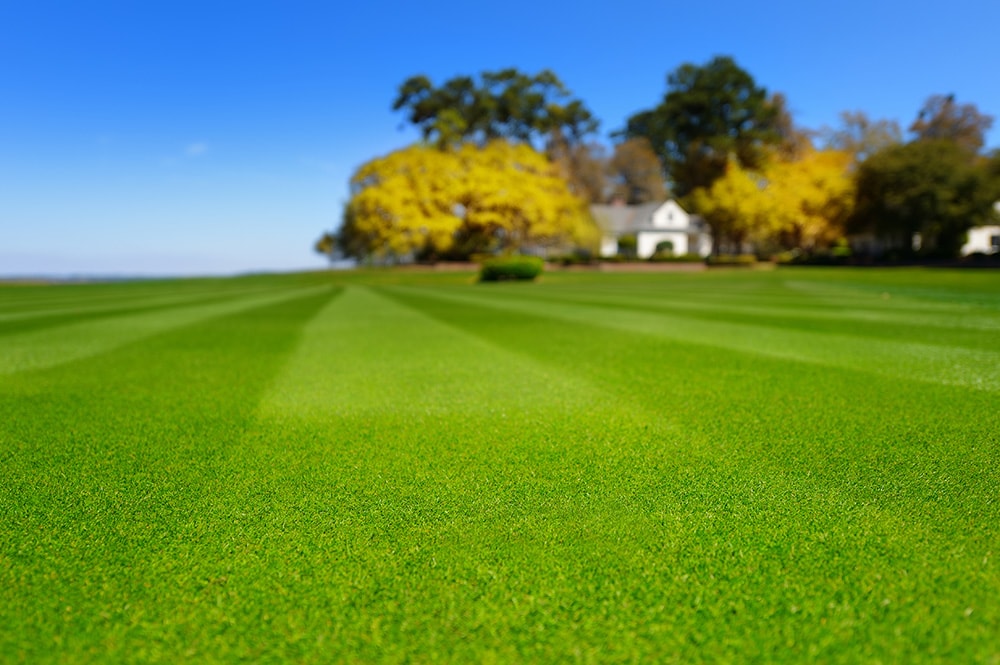 ---
How Much Do Riding Lawn Mowers Cost?
Features and power play a vital role in determining the cost of lawn mowers and you will find them at different ranges of prices depending on their models. A normal riding lawn mower can be bought for about $1,200, but the price can increase substantially with added features.
Riding lawn mowers from the top brands like Cub Cadet will cost you around $3,500. And they offer more advanced models too at a much higher price. Generally, the lifespan of a riding lawn mower is 15–20 years. So, paying this amount is justified considering it can help you quickly mow an uphill and any large yard.
The Best Riding Lawn Mowers and Their Cost
This list of the six best ride-on lawn mowers will also give you an idea of their costs. For your convenience, we have added battery-powered models also. Check them out.
| | | |
| --- | --- | --- |
| Model | Power | Price |
| John Deere S180 | 24 hp | $3,499 |
| Troy-Bilt TB30 R. | 10.5 hp | $1,000 |
| EGO POWER ZT4204L | 22 hp | $4,999 |
| Cub Cadet RZT-L | 23 hp | $3,499 |
| Husqvarna YTH18542 | 18.5nhp | $2,399 |
| Ryobi 48V Brushless | 0 hp | $3,199 |
1.

John Deere S180
Its powerful V-twin engine gives this muscular-looking mower 24 horsepower, which empowers it to run at the speed of 5.5 miles per hour. It's one of the best riding lawn mowers that has a wide cutting path of 54 inches, and you can adjust the blade height to 11 different positions between 1 to 4 inches as per your requirement.
Although it has a bulky design, its turning radius is 18 inches which gives you full control to cut the grass in the way you want it to look. It also features cruise control. So, you can focus on mowing the lawn without any distractions. You can get it for $3,499.
---
2.

Troy-Bilt TB30 R
This mower is a really good value for money for an average homeowner. Even though it doesn't offer all the features, it's a great product to be used at home, and it's not that costly. It can be bought for less than $1,000. So, if your lawn is small or medium, go for it.
It comes with a 344cc engine and 30-inch blade, which is good enough to mow a small lawn.
---
3.

EGO POWER ZT4204L
This mower is perfect for those who are looking for eco-friendly ride-on mowers. It has a battery-powered motor that gives it 22 horsepower. That means you can ride it at the speed of 8 miles per hour while cutting the grass with a 42-inch cutting path.
Its LCD console gives it a modern look and you can use it to shift the mower into different riding modes like support, control, and standard. Even the seat is quite comfortable, which you can adjust also. One USB port is also provided, which you can use to charge your phone while riding.
One negative aspect of this ride-on mower is that it only comes with four lithium batteries even though it's capable of holding six. So, the other two you have to buy separately. This EGO POWER ZT4204L ride-on mower will cost you around $4,999.
---
4.

Cub Cadet RZT-L
The Cub Cadet is known for its power and size. Often, it becomes difficult to store a big mower and sometimes people sacrifice the power and get a small lawn mower. But with this small lawn mower, you'll get a 725cc Koehler engine that generates 23 horsepower, which allows you to ride this small but powerful mower at the speed of 7mph.
It's a durable machine built with a 12-gauge steel body. Along with a Kevlar belt on the driver deck, a float system is also integrated to increase its efficiency.
For all these features, you have to pay a hefty price of around $3,499.
---
5.

Husqvarna YTH18542
This Husqvarna is another small, useful, and powerful ride-on lawn mower with a 42-inch cutting width. You won't get this size of cutting width in any traditional lawn mower. Plus, it comes with a unique air induction system that makes it more efficient to cut the grass precisely.
Another beneficial feature that it has is cruise control. You can buy this riding lawn mower for around $2,399.
---
6.

Ryobi 48V Brushless
This is another battery-powered riding lawn mower for environment lovers. You can ride it for 2.5 hours without interruption and maneuver it around trees and shrubs using its zero-turn technology. Plus, its 38-inch cutting width will help you mow medium to large backyards with ease. You can find it for around $3,199.
Bottom Line
A riding lawn mower should definitely be on your wishlist by now. However, before you finally make that purchase, consider the power, speed, cutting width, zero-turn technology, durability, and overall design of the model before you finalize your decision. In the end, the best lawn mower for you is the one that suits your needs.
---
Featured Image Credit: tommaso79, Shutterstock