TOTO Carlyle II Toilet Review 2023 – Pros, Cons, & Verdict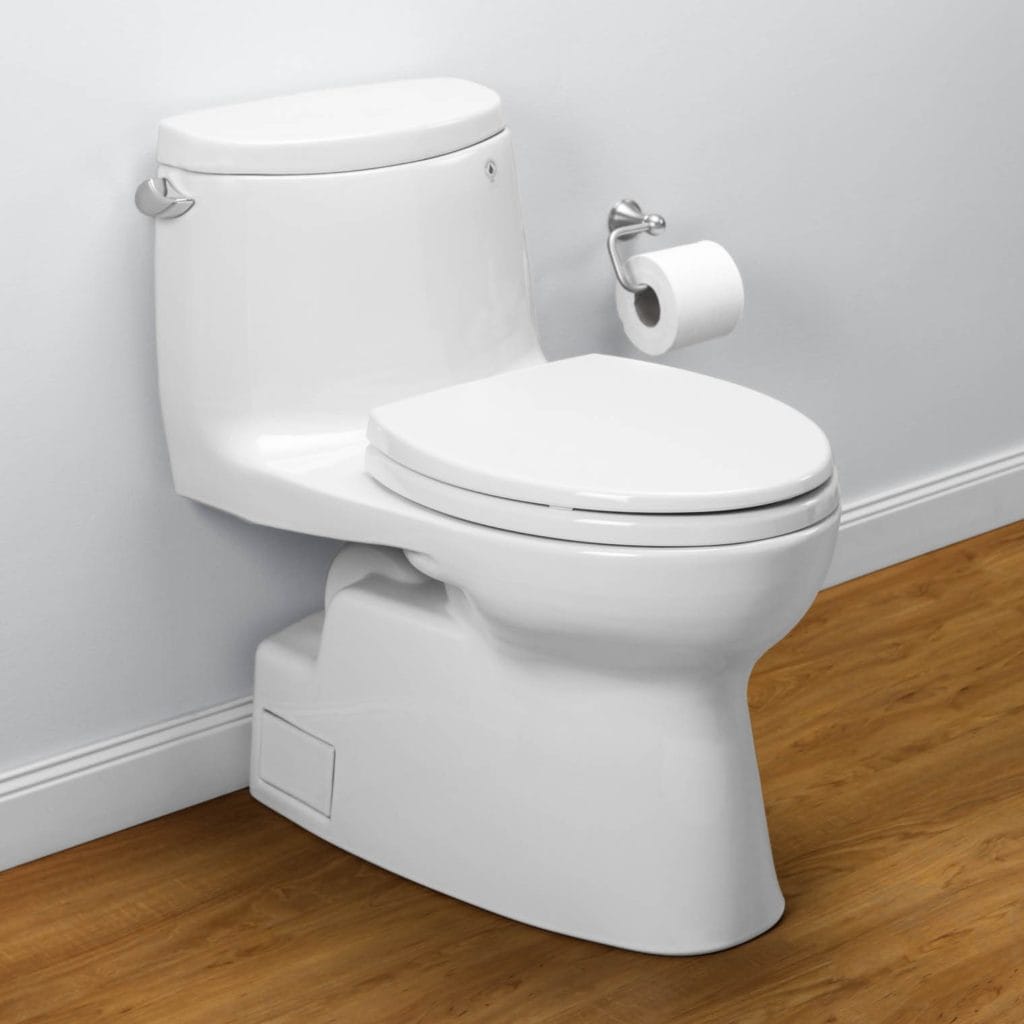 We give the TOTO Carlyle II Toilet a rating of 4.2 out of 5 stars. 
Build Quality: 4/5
Power: 4/5
Features: 4/5
Price: 4.5/5
The Toto Carlyle II is a sleek toilet easy to clean curves and no hidden areas where dirt can accumulate. It's a universal fit toilet, also called a comfort height, which means the seat is between 17 and 19 inches off the ground (17.25 inches). Its biggest selling point, however, is it extremely low 1.28 gallons of water per flush (GPF). This low water volume can help reduce your water bill and save hundreds of gallons of water every year without sacrificing flush power.
---
Toto Carlyle II – A Quick Look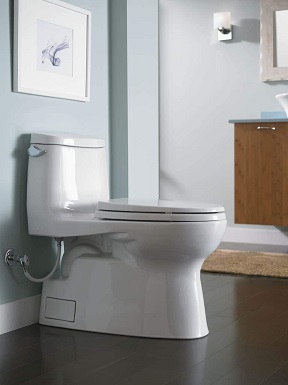 Specifications
Brand Name: Totallyradblake 458790507
Model: MS614114CEFG#01
Height:41"
Width:68"
Length: 35.43"
Weight: 110 pounds
Color: Cotton
Material: Vitreous China
Shape: Oblong
Water Consumption:28 GPF
Included components: One-piece toilet
Pros
28 GPF
Centrifugal rinse
CEFIONTECT glaze
Quite flush
Soft-close seat
Strong flush
Comfort height
Cons
110 pounds weight
Sensitive glaze
Water-Saving
The biggest advantage of using the Toto Carlyle II is the huge water saving you'll receive, especially if you have been using a traditional toilet up to this point. A conventional toilet can use between 3 and 5 gallons of water for every flush, which can easily add up to 25 gallons or more per day depending on how many people live in your home. That's 9125 gallons per year!
The Toto Carlyle II would only use about six gallons per day in the same situation for a total of only 2,190 gallons per year, and a savings of close to 7,000 gallons, many times the total you will use in a year. These savings are good for the environment and your wallet.
CEFIONTECT Glaze
CEFIONTECT glaze is a special coating applied to the bowl and drain, which prevents waste material from sticking to the surface and reduces friction as the waste moves through the drain to prevent clogs.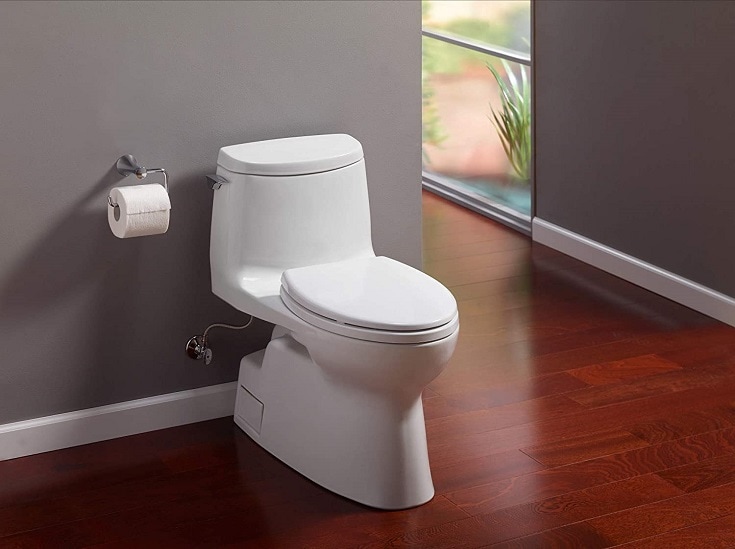 Tornado Flush
Another selling point of the Toto Carlyle II is its Tornado Flush system that uses dual nozzles to create a centrifugal washing action that helps clean material from inside the bowl and helps pull contaminants down the drain. It also eliminates the holes under the rim, which can go unnoticed to allow mold and bacteria to form in other models.
Cleaning
One downside to the Toto Carlyle II involves its regular cleaning. The smooth exterior surfaces are a pleasure to wipe down with hidden or hard to reach areas to prevent you from having a clean toilet.  However, the glaze on the bowl part of the toilet is extremely sensitive, and you can only safely use dish detergent to clean it, or you risk ruining the surface. If you have experience installing toilets, you might not read the directions that warn against using toilet cleaners.
---
FAQ
How high is the toilet seat?
The Toto Carlyle II is a comfortable height toilet, and the seat is 17.5 inches above the ground. This seat height is perfect for people with back and leg problems and people who are tall.
Is the tank tilted?
Yes, the tank has a slight forward slope that could send items into the toilet if placed there.
Is the 1.28 GPF enough to clear the bowl?
Yes, the Toto Carlyle II produces a powerful flush more than adequate for removing most waste materials
Would this replace the Toto CST874?
Yes, as long as there is room in your bathroom as this model is a little larger. The Toto Carlyle II is an updated version of the CST874, and there are quite a few improvements over the earlier model, including the higher seat and tornado flush.
What the Users Say
We searched the internet to find other people that purchased the Toto Carlyle II to see what they have to say about it, and this is what we found out.
Many people comment that they like the price of Toto toilets.
Many people comment that it looks attractive.
Most people like the high seat, but a few complained it was too high for children.
Some people were frustrated that they couldn't use strong chemicals to clean the toilet bowl, especially with hard water deposits.
Some people had a hard time installing it because of the one-piece design.
Some people commented that it has a quiet flush, while others describe it as noisy.
A few people complained that the toilet seat is cheap and flimsy.
A few people complained that it takes more than one flush to empty the bowl.
---
Conclusion
The Toto Carlyle II is a great choice for most families with its comfortable high seat and extreme water-saving measures. The toilet will pay for itself, even when compared to other water-saving brands. The glaze is helpful and quite sensitive, so using dish soap and a soft cloth to clean might require an adjustment period, but once you are used to it, it's quick and easy to clean and requires very little maintenance.
We hope you have enjoyed reading over our detailed look at the Toto Carlyle II and have decided to give it a try in your home. If we have helped answer your questions, please share this guide to the Toto Carlyle II on Facebook and Twitter.