16 Truck Accident Statistics And Facts – 2023 Update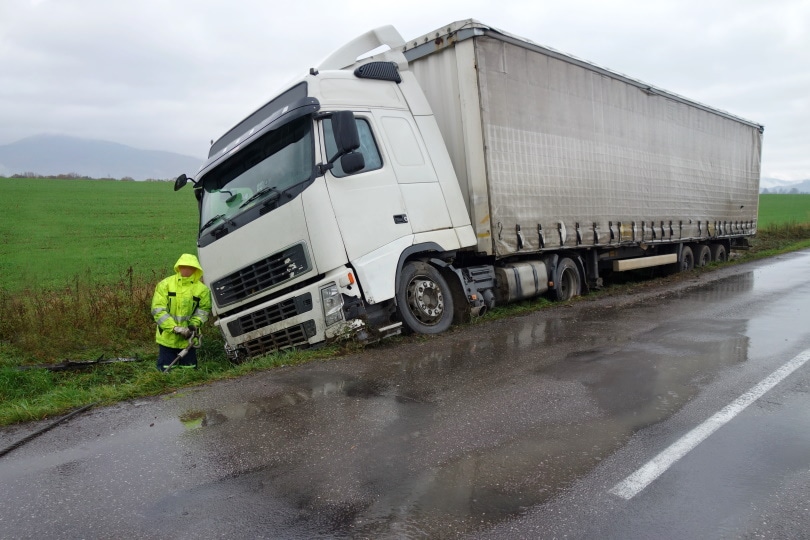 Note: This article's statistics come from third-party sources and do not represent the opinions of this website.
Although most road accidents have fallen over the past several decades, truck accidents have increased. This is partially because there are more trucks on the road but also because roads have become more congested. Hopefully, you will never be involved in an accident of any kind, least of all one involving any size truck, but hey can and do happen every day. Below are 16 statistics and facts related to truck accidents in the USA and their impact on those involved.

Top 16 Truck Accident Statistics

General Trucking Figures
1.

The US trucking industry is worth more than $700 billion annually
(Statista)
The US trucking industry is a huge industry that employs millions of people and delivers everything from paperwork to machinery. Total annual revenue of the trucking industry is just under $800 billion, equating to operating revenue of more than $400 billion.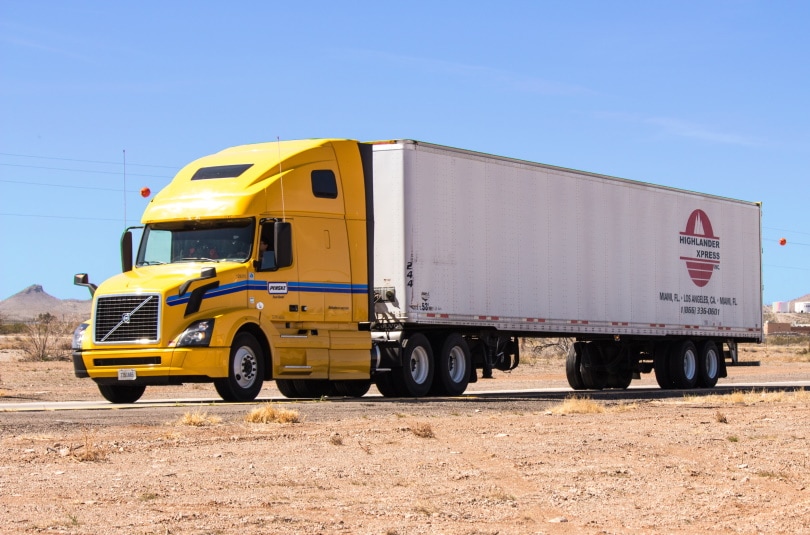 ---
2.

There are 3.5 million truck drivers in the USA
(Strong Group)
Of the more than 200 million drivers on the road nationally, 3.5 million are truck drivers. This doesn't take into account the number of truck drivers delivering from overseas, either, which means that the number could be higher. Although they do work weekends, most truck drivers are on the roads between Monday and Friday and driving during daylight hours.
---
3.

8 million people work in the trucking industry
(Strong Group)
In order to facilitate the 3.5 million drivers, there is a complicated infrastructure and vest network of others working behind the scenes. Mechanics are needed to maintain vehicles, as well as people loading and unloading goods from the trucks. In total, there are 8 million people that work within the trucking industry.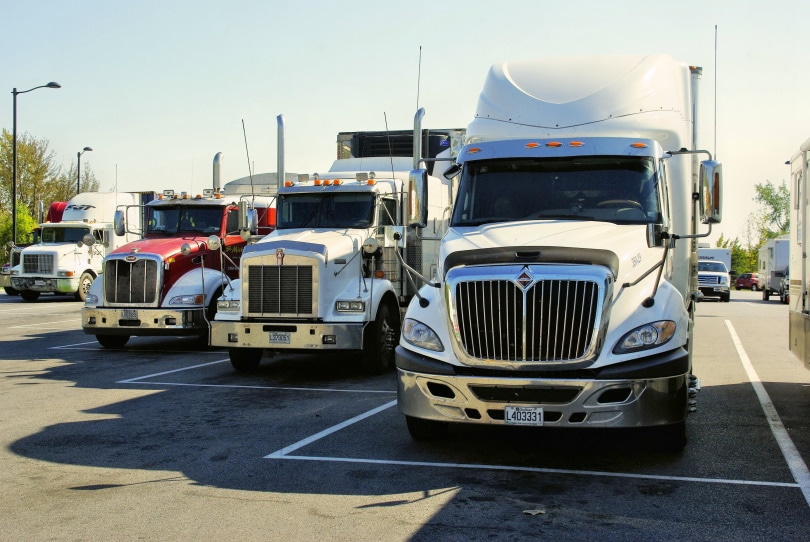 ---
4.

There are 37.9 million registered trucks
(American Trucking Associations)
There are two primary classifications of truck in the USA: light and heavy trucks. Large trucks, of which there are approximately 4 million, include truck tractors and dump trucks. Including light and medium trucks, there are 37.9 million trucks registered in the country.
---
5.

More than 300 billion miles are covered by the nation's trucks
(American Trucking Associations)
300.05 billion miles are driven by trucks every year, including 175.3 billion miles by combination trucks. A combination truck has a trailer attached to the back of it: these are usually among the largest trucks on the roads.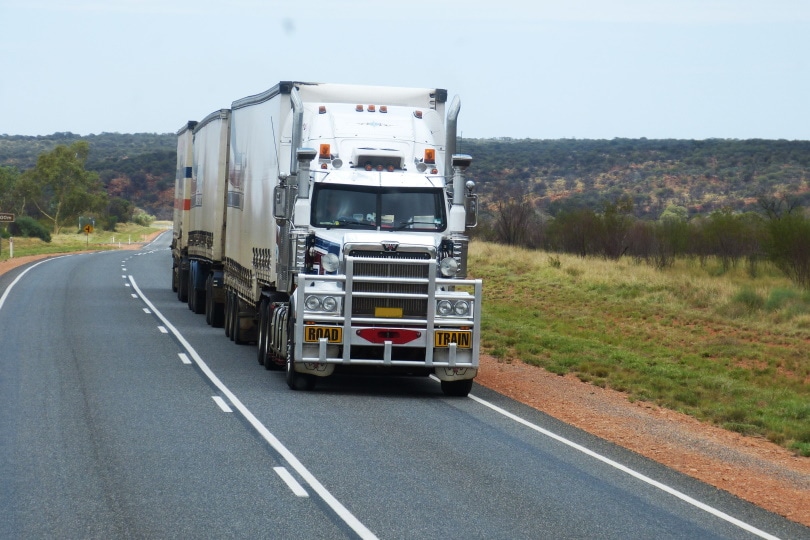 Overall Truck Accident Statistics
6.

4,000 people are killed each year in truck accidents in the US
(Rhoads & Rhoads)
Unfortunately, approximately 4,000 people are killed in accidents involving trucks every year. This not only includes truck drivers but drivers and passengers of other vehicles, as well as pedestrians.
---
7.

130,000 are injured in truck accidents, every year
(Rhoads & Rhoads)
As well as the 4,000 fatalities, 130,000 people suffer injuries as a result of trucking accidents. These can range from cuts and bruises to broken limbs and serious, life-changing injuries.
---
8.

4% of trucks involved in fatal collisions are carrying hazardous cargo
(Driving Tests)
Hazardous cargo, or dangerous goods, can include chemicals, volatile substances, and other cargo that can pose a serious risk to people and animals. Such cargo is typically carried by trucks and 4% of all trucking accidents involve a truck that is carrying these potentially dangerous loads.
Truck Accident Causes
9.

Speeding is the cause of 14% of light-truck fatalities and 7% of large-truck fatalities
(Driving Tests)
Speeding is the single biggest cause of all road accidents, although this is less likely with truck accidents because trucks are less likely to be able to reach the same high speeds as other vehicles. 14% of light truck accidents were caused by speeding and 7% of large-truck accidents. This compares to 31% of motorcycle accidents and 18% of car fatalities.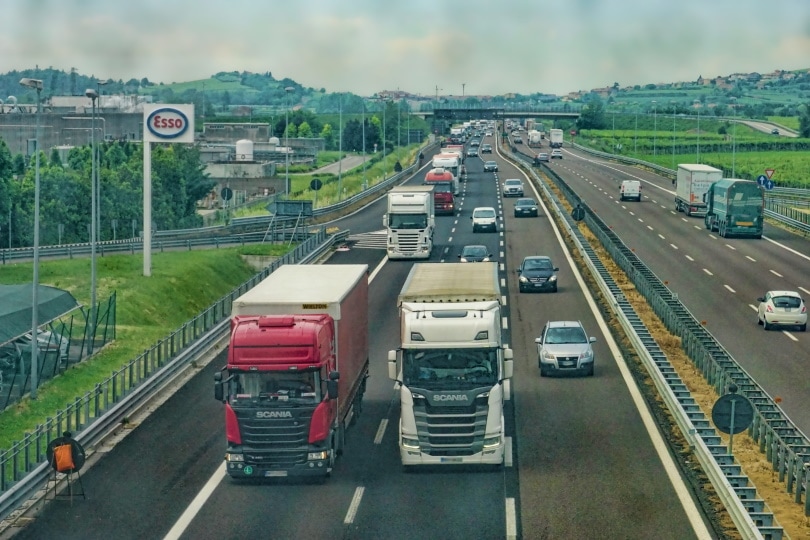 ---
10.

The most common type of large truck crash was head-on collisions
(Driving Tests)
Over 16% of fatal crashes involving large trucks involved a passenger car rear-ending the truck, but the most common type of accident was head-on collisions. In 17.9% of accidents, a passenger car veered or swerved into the path of an oncoming truck. Only 2.2% of accidents were caused by trucks swerving in front of other vehicles.
---
(FMCSA)
Where the driver of the truck is at least partially at fault, this is known as a driver-related factor, and in 33% of crashes involving trucks and buses, there was at least one driver-related factor recorded. The most common was speeding, followed by distraction and then impairment.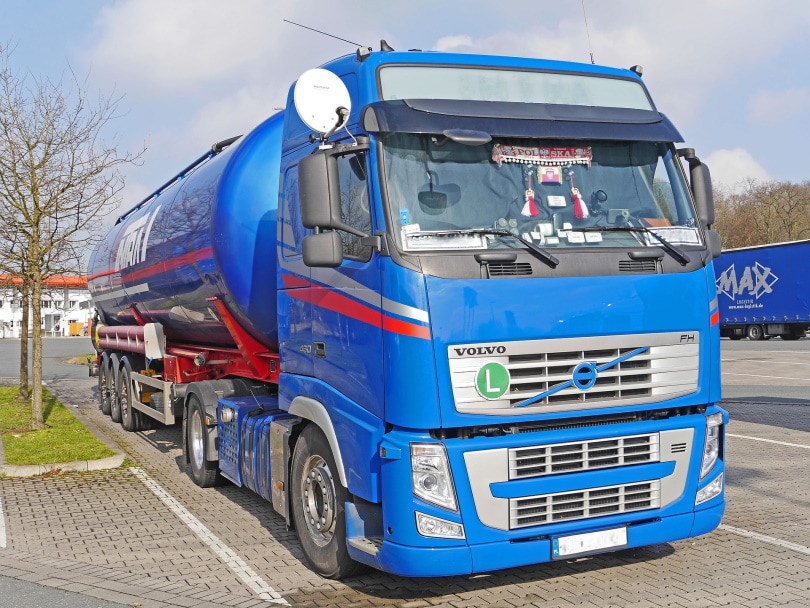 Accident Specifics
12.

Truck crash deaths have increased more than 50% since 2009
(Policy Advice)
Overall road accidents have been on the decline for decades, but this is not true of truck accidents. There has been a 52% increase in such incidents since 2009.
---
13.

97% of deaths in large truck accidents were in the passenger vehicle
(Policy Advice)
One figure that hasn't changed much over the past decade. 97% of fatalities in truck-related incidents occurred in the passenger vehicle, rather than in the truck itself. This compares to 98% in 2009.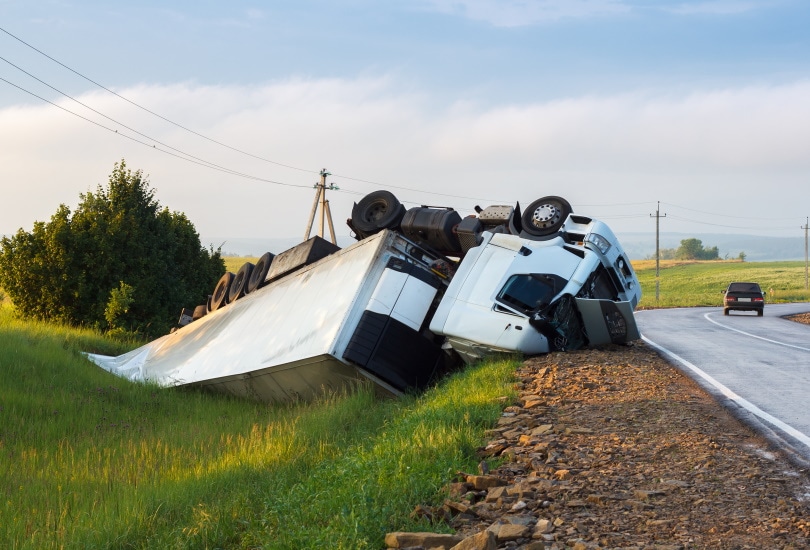 ---
14.

A quarter of fatal truck crashes occur on interstate highways
(Craig, Kelley, And Faultless)
A quarter, or 25%, of all truck crashes occurred on interstate highways and 6% in work zones.
---
15.

Three quarters of accidents occur on weekdays
(Policy Advice)
Although trucks are on the roads 24 hours a day, 7 days a week, they are most often delivering goods on weekdays, which is when three-quarters of large-truck accidents occur. This is also the time when the greatest number of other vehicles including passenger cars are on the road. What's more, 72% of weekday accidents occurred during the hours of 6 am and 6 pm.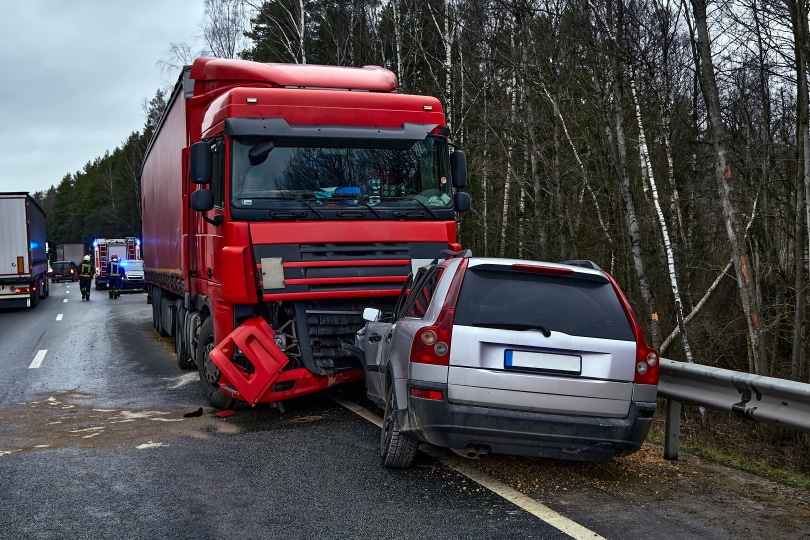 ---
16.

More than half of large truck accidents occur in rural areas
(Policy Advice)
Trucks have to traverse across all parts of the country, and not only on interstate highways or work zones. 57% occurred in rural areas.

Frequently Asked Questions About Truck Accidents
Are Truck Accidents Increasing?
Although general road traffic accidents are on the decrease, and have been for a number of years now, the number of accidents involving trucks continues to increase. There were 52% more accidents involving trucks in 2019 than there were in 2009. (Dordulian Law Group)
How Much Does a Truck Accident Cost?
The Federal Motor Carrier Safety Administration (FMCSA) is the group responsible for reporting on the cost of accidents, and they haven't released figures in more than 10 years but allowing for inflation, you can expect a truck accident to cost approximately $120,000 if the accident involves a large truck and $382,000 for those involving tractor-trailers. The cost increases to nearly $5 million if the accident includes fatalities. (CRC Group)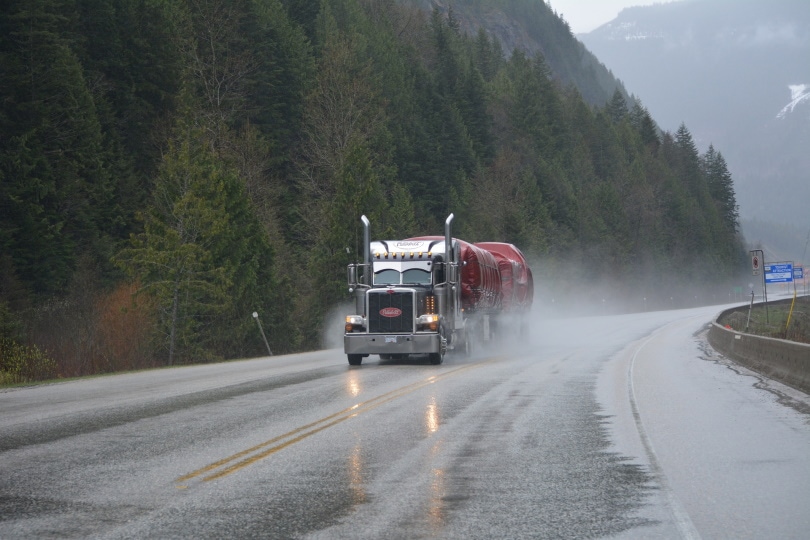 Do Trucks or Cars Cause More Accidents?
It is very difficult to determine the exact cause of every crash, and some crashes may go unreported. However, it is estimated that 91% of all accidents involving trucks were actually caused by cars, showing that the vast majority of accidents are the fault of cars, rather than trucks. (Tampa Bay Newswire)

Truck Accident Statistics
Trucks are a vital part of the US and global economies. They haul freight from one end of the country to the other, delivering a range of different goods. There are tens of millions of registered trucks in the country, and millions of registered drivers, and while the vast majority of journeys pass without incident, the size of the truck means that when there is an accident, especially involving cars and smaller vehicles, it can lead to fatalities. The truck drivers themselves are more likely to walk away unharmed, with the vast majority of fatalities in these accidents being in the passenger cars involved.
See also: Do Semi-Trucks Have Bathrooms? What You Need To Know!
---
Featured Image Credit: Branislav Cerven, Shutterstock