21 Types of Hangers for Clothing (With Pictures)
Most people are familiar with clothes hangers and use them frequently to keep their clothing neat and free of wrinkles. Many people typically use what is available without giving it much thought, but you might be surprised to learn that there are many different kinds of hangers. Here are several of the most popular ones and when to use them.

Hangers by Size
1.

Adult
One of the first things to decide when choosing a hanger is the size. Adult hangers are the largest, strongest, and most versatile. They are usually about 17.5 inches wide at their longest part.
---
2.

Petite
Petite hangers are smaller than adult hangers and perfect for light and small articles of clothing that might get stretched out or fall off your large hangers. These are usually about 14.5 inches wide.
---
3.

Kids
As the name suggests, kids' hangers are perfect for children's clothing and other small items, like hand towels, that won't hang correctly on standard adult hangers.
Hangers by Material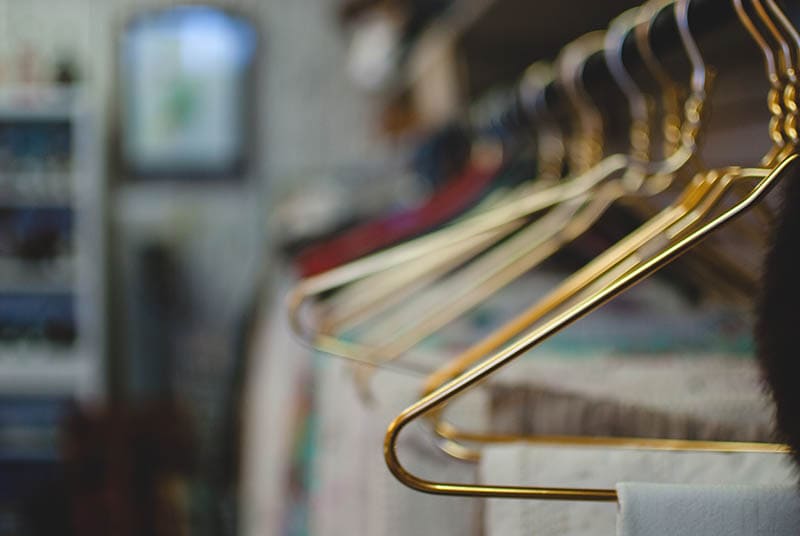 4.

Metal
Metal clothes hangers are extremely popular because they are relatively inexpensive and don't break the way that other types do. Instead, they simply bend out of shape, and you can bend them back at least a few times. The lower the quality of this type of hanger, the thinner it will be and the less it will be able to hold its shape if you try to hang heavier clothing.
---
5.

Plastic
Plastic hangers are almost as popular as metal hangers. They are durable and stronger, but they can crack and break without warning, rendering them useless. Thin, less-expensive plastic hangers will fail more frequently than thick, high-quality hangers.
---
6.

Wood
Another common type of hanger is the wood hanger. This is the strongest and most expensive type, and it won't bend or crack under normal use. These hangers can last for many years and are more attractive than other kinds when not in use. The downside to wooden hangers is that they can absorb moisture.
Hangers by Covering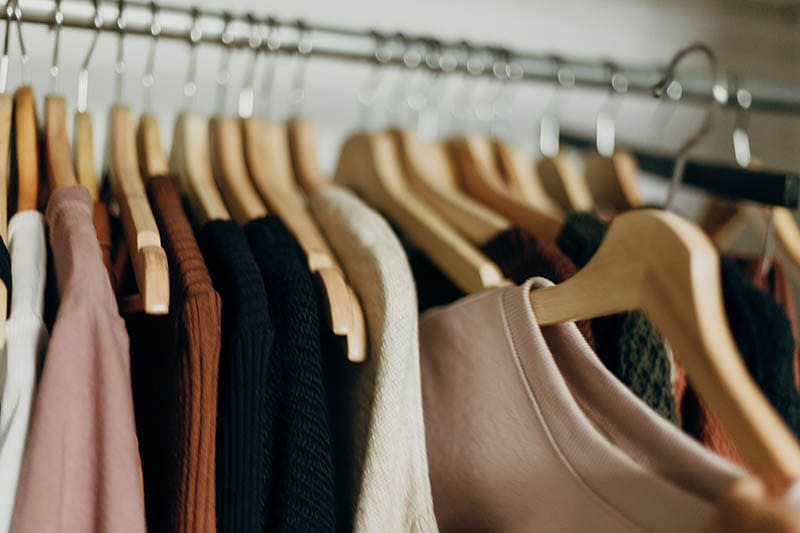 7.

Padded Hangers
Padded hangers are perfect for delicate fabrics and clothing that wrinkles easily. The padding helps ease stretching and prevent creases that might cause shoulder bumps.
---
8.

Satin Hanger
Satin hangers are similar to padded hangers, and many people consider them the same, though not all padded hangers use satin material. The satin helps reduce static and wrinkles and even looks good when not holding clothing
---
9.

Velvet Hanger
Velvet hangers have a felt material coating that helps prevent clothes from slipping off in the closet. It's a great choice when hanging silk or satin materials and is also good for straps.
---
10.

Non-slip Hangers
A non-slip hanger usually has pads of rubber or another non-slip material on its shoulders to prevent clothes from falling off. This type of hanger is usually more expensive than felt but holds the clothes more securely.
Hangers by Feature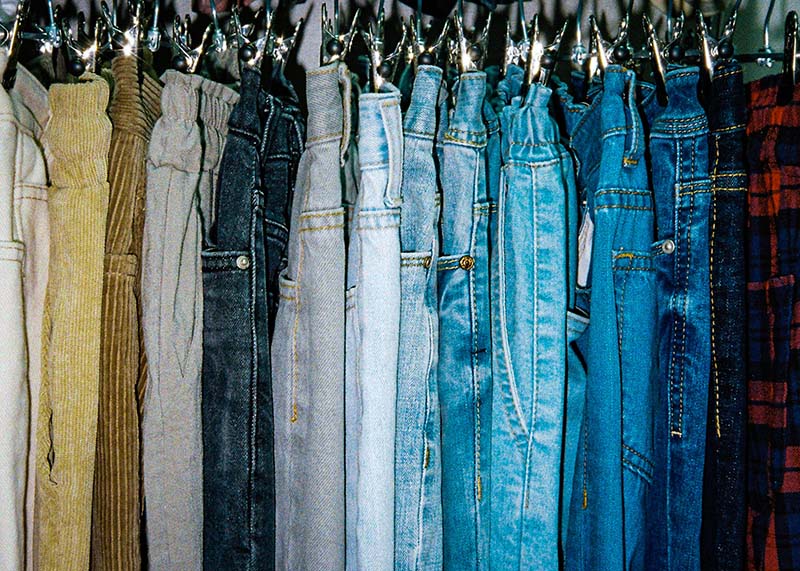 11.

Hangers With Clips
Hangers with clips are extremely versatile, and you can often use them for hanging items that wouldn't normally work on a clothes hanger, like skirts, scarves, socks, and even undergarments. The downside to using hangers with clips is that they can pinch your clothes and might leave a small wrinkle.
---
12.

Hangers That Swivel
Many wooden hangers have a swivel hook that automatically turns itself as you push it into the closet bar so you can hand clothes quickly without worrying about the direction of the hanger. The swivel hook also helps the hanger stay more durable over long-term use.
---
13.

Cedar Hangers
Cedar hangers are wood hangers that have a strong cedar fragrance that helps keep away moths and other insects, so you won't need to rely as heavily on dangerous pesticides, like mothballs.
---
14.

Notched Hangers
Notched hangers are perfect for hanging dresses and shirts by their straps, and there is usually a notch on each shoulder to help keep the clothing in place. The downside to this kind of hanger is that it can create wrinkles or creases in the shoulders when you use them with ordinary clothing.
---
15.

Wide Shoulder
Wide-shoulder hangers are what you need for hanging coats, sweaters, and other items that have a wide shoulder. These hangers take up more space in the closet but help your large articles keep their shape so they don't sag.
Special-Use Hangers
16.

Single-Rod Hangers
A single-rod hanger is a special type of metal hanger with a single open-ended rod under the hook that is perfect for hanging pants, folded sweaters, belts, and other items. The open end enables you to hang and remove clothing while the hanger remains in the closet.
---
17.

Pants Hanger
Another great option for hanging pants is a pants hanger. This type doesn't have shoulders and uses clips to keep the pants secure until you need them. This hanger is also good for hanging other items that work well with hooks, like socks, belts, and undergarments.
---
18.

Suit Hanger
The suit hanger is similar to a pants hanger but has shoulders to hold your shirt and jacket and clips for your pants, socks, and other items.
---
19.

Tie Hangers
Tie hangers look much different from the others on this list. These hangers usually have several hooks that hold your ties securely while displaying them, so you can choose one whenever you need to, without removing the entire hanger from the closet.
---
20.

Belt Hangers
A belt hanger is usually a large loop that can hold many belts securely at the same time, which helps make it easier to choose one and keep the straps in good shape. This type of hanger is also a good choice for scarves.
---
21.

Travel Hangers
The travel hanger is ideal when you only need to hang your clothes temporarily. These hangers fold up so you can store them in your luggage or another area when you don't need them, making them much easier to transport.
Summary
There are many different kinds of clothes hangers available, and the ones you choose will depend on your needs. Most people will do just fine with metal or plastic hangers. They are inexpensive, often come in large packs, and can last many years. However, if you have a large wardrobe, you may need several specific hangers to keep your clothes neat. Hangers with clips will help you keep pants and skirts neat, while padded and velvet hangers will help keep your clothes from sliding off. If you have multiple ties or belts, a specialty hanger will help keep them neat and make it easier to choose one when you are getting ready.
---
Featured Image Credit: mk. s, Unsplash