6 Types of Harley Davidson Motorcycles (with Pictures)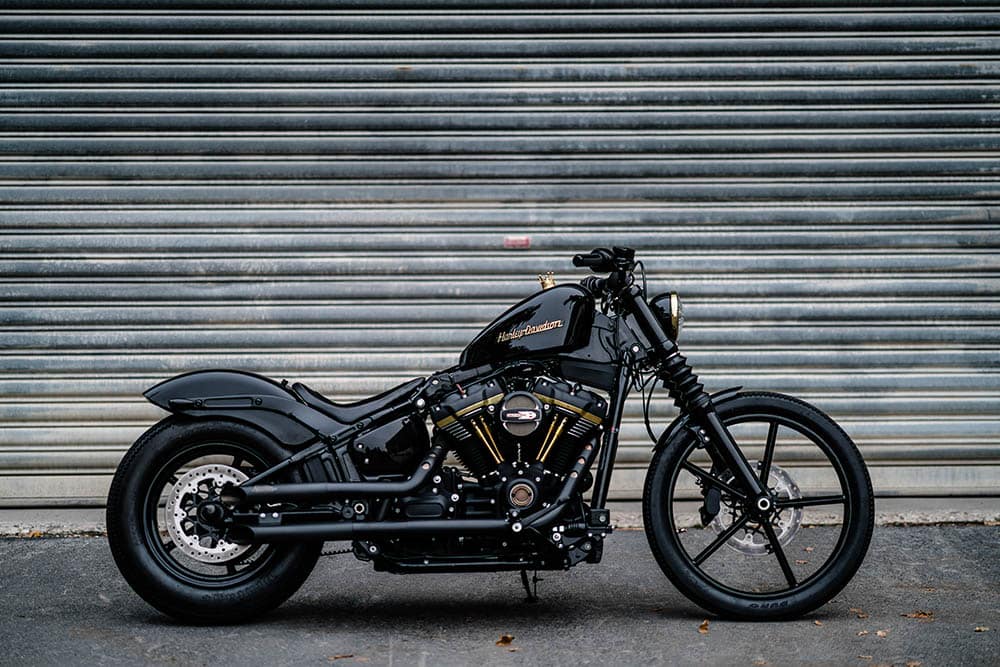 An American icon, Harley Davidson has been a symbol of freedom and epic exploration for over 100 years. For decades, the brand has been perfecting the classics and pushing innovation in bold new directions, imbuing each bike with its singular attitude and essence.
There's a Harley to suit any style, as you'll see in this breakdown of the six types of Harley Davidson motorcycles.

The 6 Types of Harley Davidson Motorcycles
1.

Cruiser
| | |
| --- | --- |
| Models: | Iron 883, Forty-Eight, Softail Standard, Street Bob 114, Fat Bob 114, Low Rider S, Low Rider ST, Fat Boy 114, Heritage Classic |
| Riding style: | Everyday city riding |
Cruisers are low-sitting models for everyday riding around city streets. They feature large rear tires and a V-twin engine that supplies plenty of power. The Iron 883 and Forty-Eight, the least expensive cruisers at less than $13,000, put the rider in a sportier forward stance over an air-cooled Evolution engine. Higher-end models take more upright or laid-back approaches with rumbling Milwaukee-Eights driving them.
Harley Davidson provides a decent amount of customizability in the seat height of their cruisers, and many have passenger and saddlebag storage despite the low rear end. Riders also have different color options in most cruisers. The Street Bob 114 has four available hues, while the Heritage Classic, the second-most expensive cruiser, has 14 color combinations.
---
2.

Electric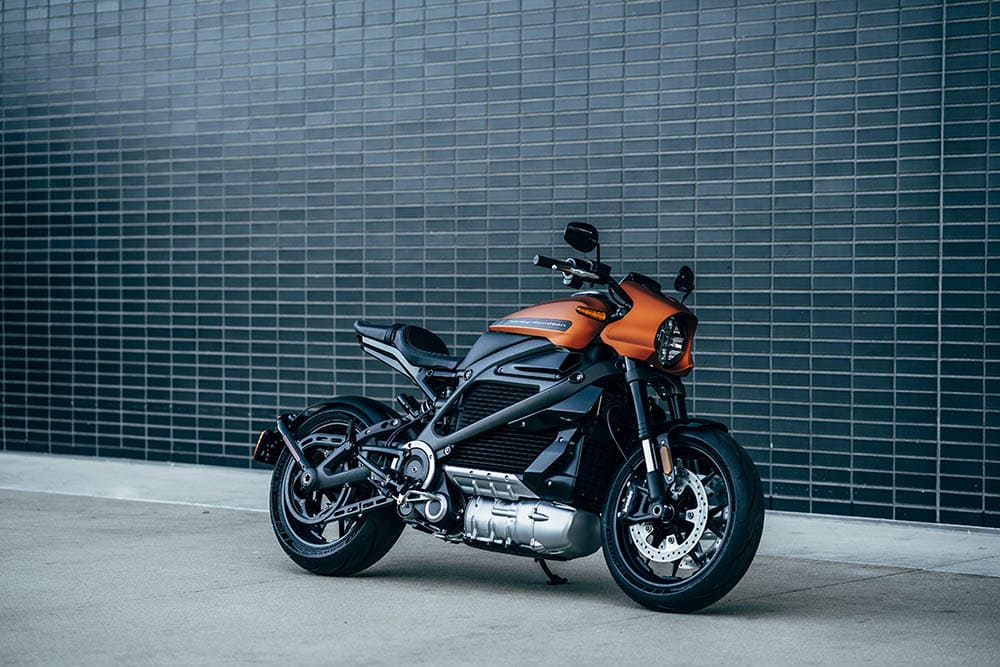 | | |
| --- | --- |
| Models: | Livewire |
| Riding style: | Quick and responsive |
Released in 2019, the electric LiveWire is Harley Davidson's glimpse into the future and a significant sidestep from its classic image. The sporty, ultra-modern, and lightweight bike delivers a zippy 3-second 0–60 acceleration with responsive maneuverability.
The LiveWire's high-voltage battery charges in 60 minutes at a public fast-charge station, but you can also charge it overnight at home. A single charge provides nearly 150 miles of city riding, 95 miles of combined city and highway, and 70 miles on the freeway.
New technologies in the powertrain, chassis, and brakes offer enhanced acceleration and control. The infotainment package gets a generous future-forward boost as well.
---
3.

Sport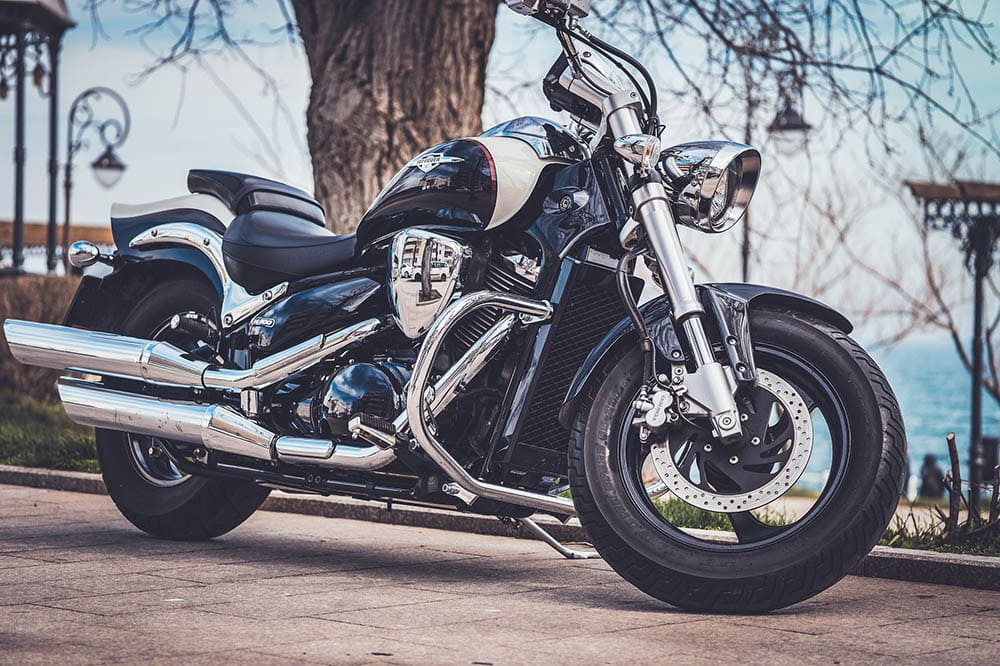 | | |
| --- | --- |
| Models: | Nightster, Sportster S |
| Riding style: | Fast and nimble |
The Sport motorcycles' low seats and cascading forms position them near the Cruiser line, with price points and specs comparable to the Forty-Eight or Iron 883. These bikes both feature liquid-cooled Revolution Max engines (975T in the Nightster, 1250T in the Sportster S) and come equipped with rider safety enhancements that automatically adjust performance.
The Sport models are lightweight and agile. The Sportster S has a running weight of around 500 lbs., and with a 121hp engine and 94 ft-lbs. of torque, it delivers rapid-fire acceleration. The newer model has three ride modes along with a customizable setting. The infotainment setup features a 4-inch touchscreen with Bluetooth connectivity.
---
4.

Touring (Adventure)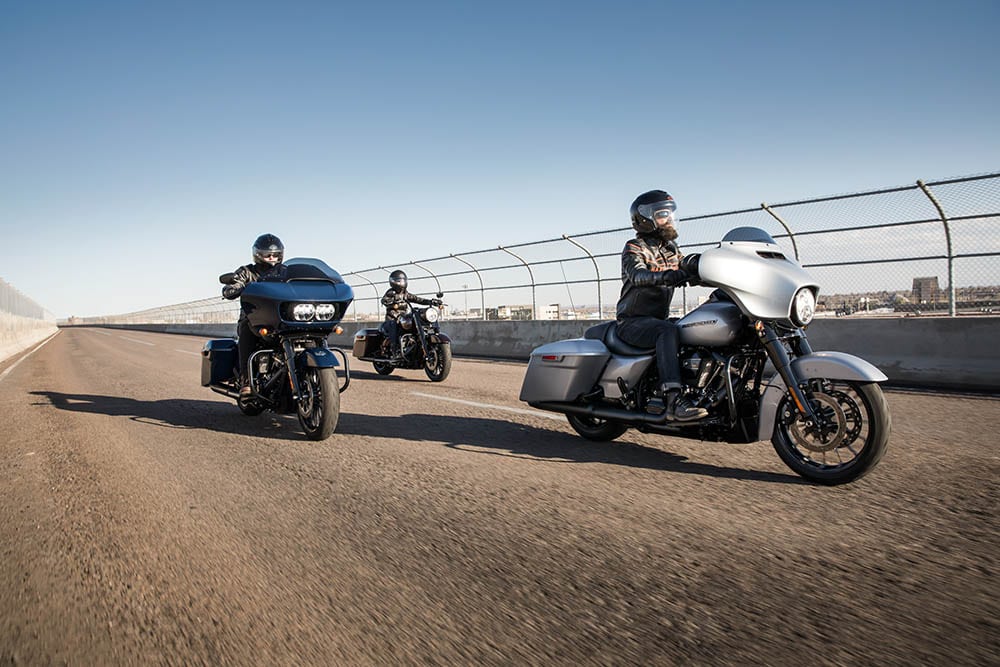 | | |
| --- | --- |
| Models: | Pan America 1250, Pan America 1250 Special |
| Riding style: | Versatile on and off-road |
With their tall seat heights, upright riding positions, and mid-mount foot configurations, Touring Adventure models are some of the most versatile Harleys available. The Pan America 1250 and its more colorful upgrade, the Pan America 1250 Special, feature Revolution Max 1250 motors. The celebrated engine supplies 150hp and 94 ft-lbs. of torque to the Pan America's 505-lb. frame.
The Pan America 1250 has five ride modes and a customizable setting, allowing you to take the bike anywhere with confidence. The Special provides exciting extras like Adaptive Ride Height which senses weight inputs as you ride and semi-active suspension to provide comfort and control on all kinds of terrain.
---
5.

Touring (Grand American)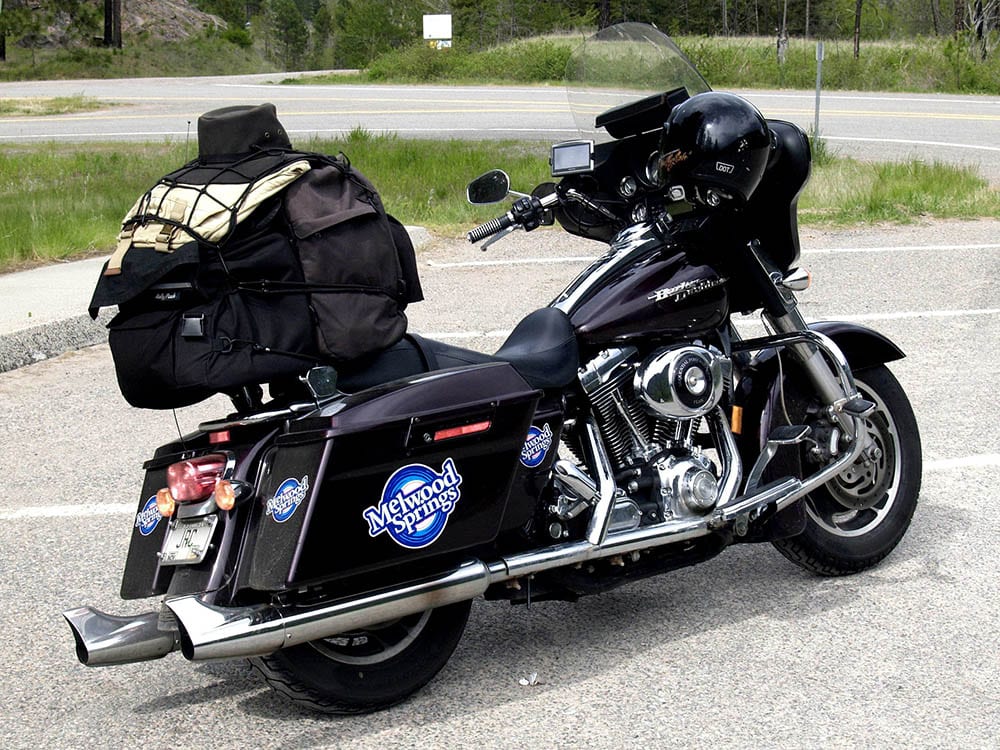 | | |
| --- | --- |
| Models: | Electra Glide Standard, Road King, Road Glide, Street Glide, Ultra Limited |
| Riding style: | Long-distance, open road riding |
The Grand American Touring line is Harley Davidson's longest, as the Road King, Road Glide, and Street Glide all have various Special and Limited series available. These are larger bikes sporting powerful Milwaukee-Eight engines ranging from 1500cc to 1999cc.
Equipped with saddlebags, passenger seats with optional backs, and floorboards, these upright-sitting bikes are built for long rides on the highway and between cities. Infotainment packages are also more generous in large Touring models. The lineup contains some of the more emblematic Harleys, such as the authoritative Road King.
---
6.

Trike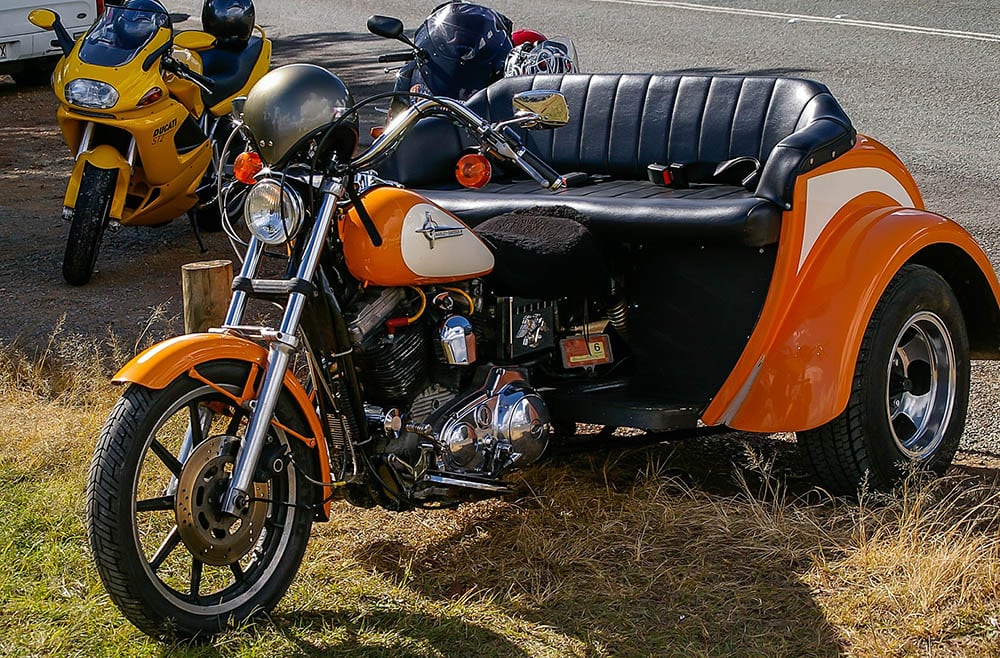 | | |
| --- | --- |
| Models: | Freewheeler, Tri Glide Ultra, CVO Tri Glide |
| Riding style: | Comfortable and laid-back |
Trikes are some of the more expensive Harley's, but the comfort is hard to match. The Freewheeler has a Cruiser look, while the more expensive Tri Glide has a Touring form, complete with a passenger seat backrest.
Both models have a powerful Milwaukee Eight 114 engine (117 in the CVO Tri Glide) and generous trunk storage. For infotainment, the Tri Glide supplies the Boom! Box GTS system, an upgraded interface found on some Touring models.

What Are the Harley Davidson Collections?
Harley Davidson has two collections, CVO, and Icons, that it uses to show off the brand's signature style. These collections generally include limited-edition models with enhanced features.
The Custom Vehicle Operation (CVO) models are higher-end versions of various Touring and Trike models. With bolder color options and flame patterns, it's easy to distinguish CVO models from their lower-priced counterparts. Each model has a Milwaukee 117 engine and the highest-quality audio and infotainment components.
Harley introduced the Icons collection in 2021, so there is currently only one model, the 2021 Electra Glide Revival, in the growing lineup. Each year, the company does a single run of one or two motorcycles designed around classic themes and future possibilities. Color schemes are unique, and each model will support Harley Davidson's most advanced technology.

Final Thoughts
Fun to ride and exciting to show off, a Harley motorcycle is the ultimate joy for many motorcycle enthusiasts. The brand has done an exceptional job of keeping up with modern technology while staying true to its roots. Each model delivers an inimitable Harley Davidson attitude, a presence perfected over a storied tradition of dominating the road.
---
Featured Image Credit: Harley Davidson, Unsplash