7 Types of Insulation (With Pictures)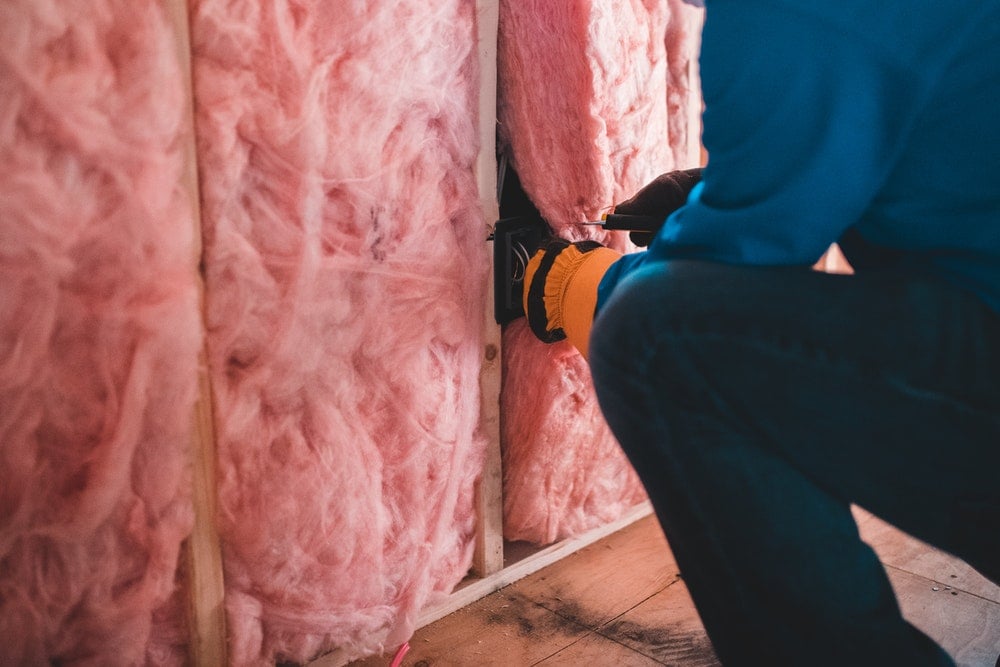 While the average person relies on pounds and pounds of insulation each day to stay warm, most people know very little about insulation. If you've recently started researching insulation options for your home, it is common to get a bit overwhelmed by the sheer number of options.
There are many different types of insulation out there. Some of them are designed for use in specific areas, while others are simply all-around good options. Which insulation would work best for you depends on a variety of factors, such as where you live, and your home's design.
Below, we've reviewed some of the most common and effective options.

The 7 Types of Insulation
1.

Roll Insulation
Out of all insulation options out there, roll insulation is easily one of the most common. It is easy to install—so easy that many homeowners decide to install it themselves. They can be made of many different materials, including natural fibers, wool, plastic, and fiberglass.
Fiberglass is the most common and cheapest. However, it requires special equipment to install and is not environmentally friendly. Therefore, many people are shifting towards newer forms of roll insulation.
If you have an older home, you'll likely find this type of roll insulation already installed. However, it is a common option for new homes, as well.
Pros
Widely available
Variety of different materials
Easy to install
Cons
May require special protective gear (for fiberglass)
Often comes pre-cut
May have a low R-value
---
2.

Foam Board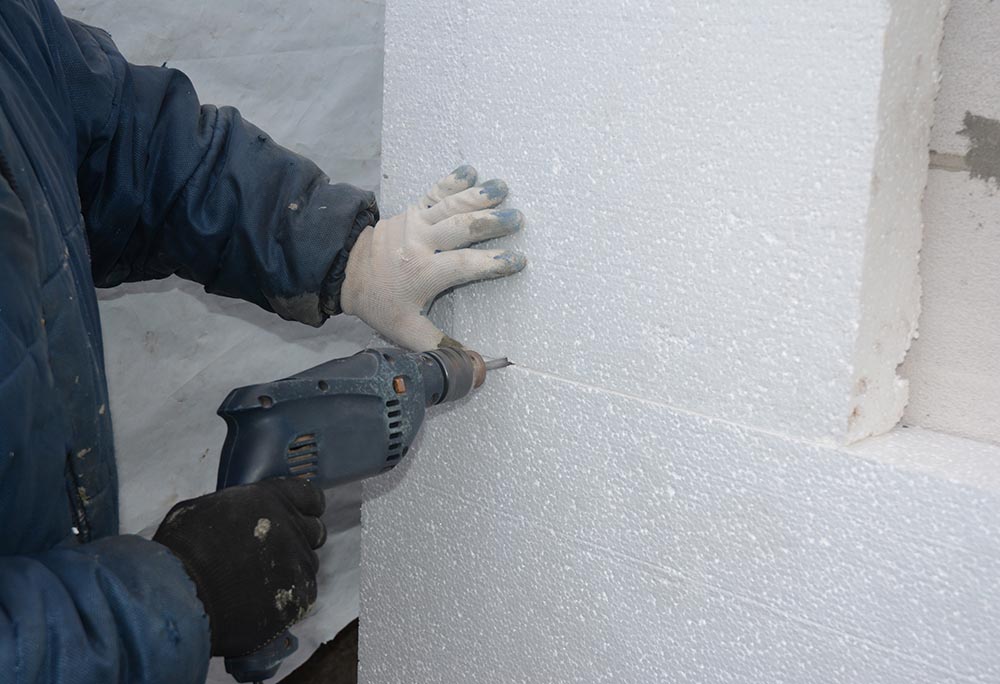 As the name suggests, this type of insulation comes in the form of a sturdy board. It is made from many different materials and comes in a range of thicknesses, which will affect the R-value. You can use these in almost any part of your home, and they are pretty easy to install.
The best part about foam board insulation is that it can be used just about anywhere. You can install it in the roof or the foundation.
You can find foam board with up to a 6.8 R-value. Therefore, it is suitable for a range of climates as well.
Pros
Very high R-value
Reduced heat conduction
Sturdy
Water-resistant
Permeable to water vapor
Cons
Costly on existing walls
Not suitable for older homes or pre-constructed homes
---
3.

Insulated Concrete Forms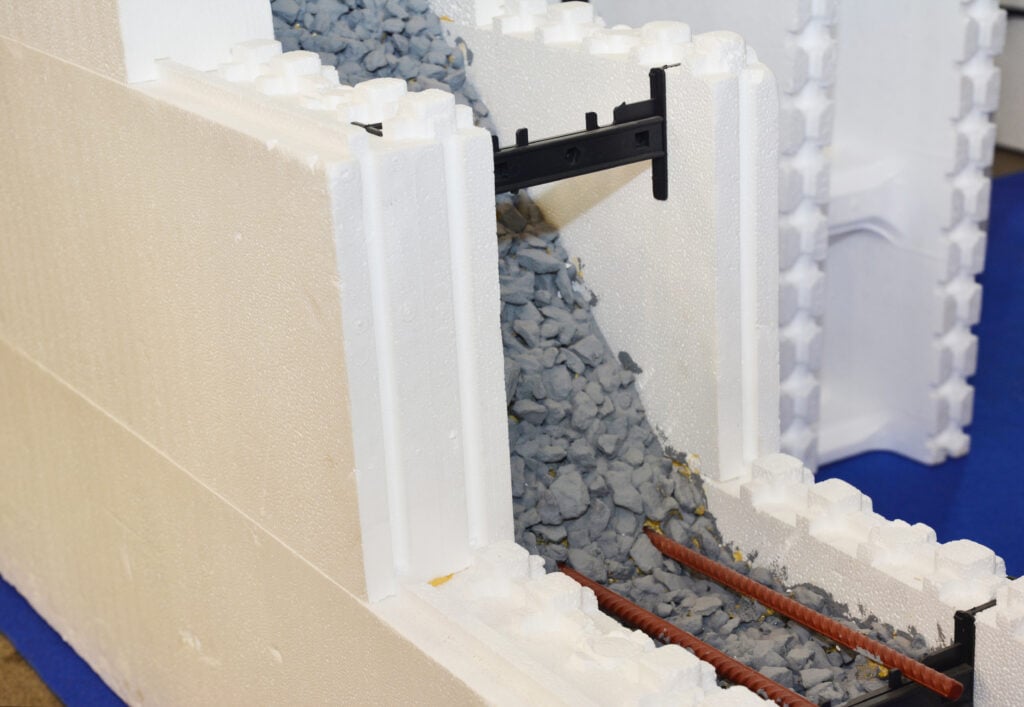 While not as common as other options, insulated concrete forms are an insulation option in some areas. Basically, this type of insulation involves laying two concrete walls between layers of insulation. When done correctly, this leads to a very high thermal resistance. In fact, it can reach up to R-20, which is far higher than most other insulations.
This type of insulation does take more work, and homes typically have to be built with it from the get-go. However, it is a great option for those looking to build energy-efficient homes because it works extremely well. After they are built, these walls will look like traditionally constructed walls, though they can be a bit wider. You can even add more insulation to some of these walls, making them even more efficient.
Pros
Extremely efficient
Adds to the wall strength of the home
Saves up to 20% of energy costs
Noise control
Cons
Not insect- or water-proof
Can be quite expensive
Cannot be retrofitted to older homes
---
4.

Loose-Fill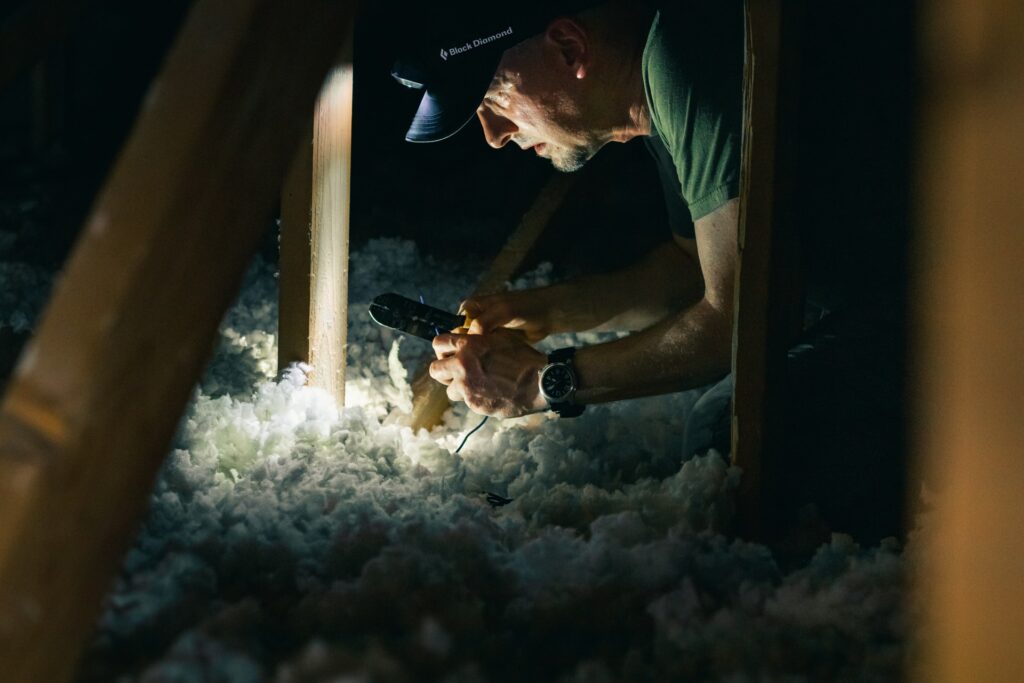 Loose-fill insulation is very different from the types we have discussed so far. This insulation simply lays loose in the attic of your home. It does not have a sturdy structure. However, for this reason, this insulation easily fits into the nooks and crannies of your home.
You would imagine that this insulation would be easy to install, but this isn't the case. Instead, it requires professional equipment, so this is not a DIY project. Therefore, it can be a bit more expensive than other options.
You can find loose-fill insulation in a variety of different materials. For instance, it comes in fiberglass and cellulose. The R-value will depend on the thickness of the insulation and the material it is made out of.
Pros
Environmentally friendly
Effective in small areas
Can be recollected and relocated
Cons
Requires professional installation
Needs to be sealed
---
5.

Structural Insulated Panels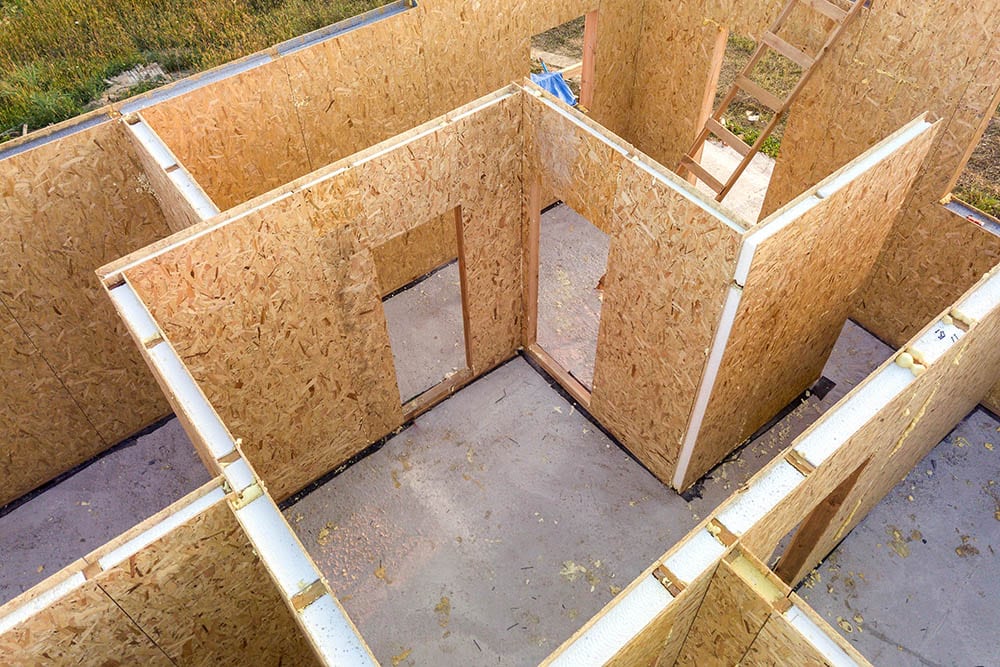 Also called SIPS, structural insulated panels are built into the home when it is built. They are manufactured in a factory and come in a variety of pre-made sizes. While they are quite easy to install, they are not suitable for all locations. These walls have a foam core that helps with insulation. However, on the outside, they look just like a normal wall.
The type of foam used inside the wall determines the R-value. You can find options up to about 6.5, and you can use these insulated walls in many different climates.
Many customers also like that this insulation blocks noise, though they are not very effective against low-frequency noises. They also reduce framing time, as they come pre-built.
Pros
High R-value
Easy to install and use
Moisture-resistant
Cons
Not insect- or pest-proof
Airtight
Cannot be retrofitted to homes
---
6.

Spray Foam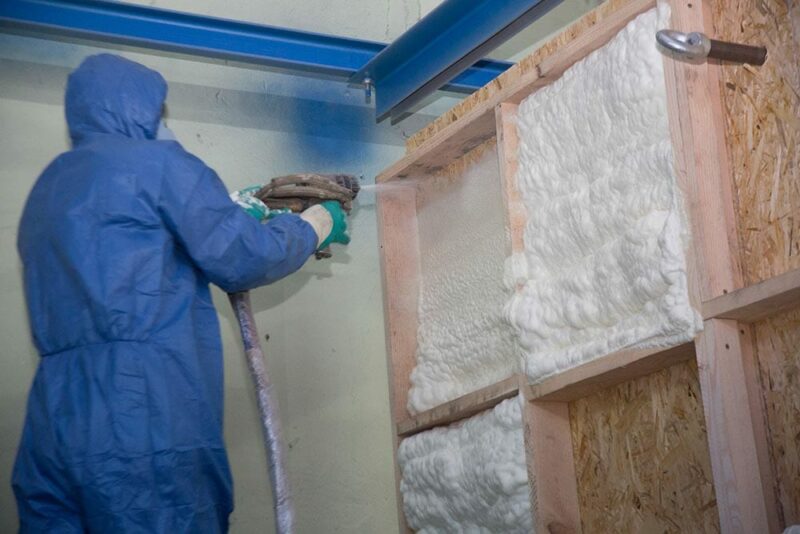 Spray foam insulation is liquid insulation that is sprayed or poured onto a surface. After it comes into contact with the air, the liquid hardens and expands to fill the space. Because of the advanced installation techniques necessary, this insulation requires professional installation. Therefore, it can cost a bit more than other options.
However, it has one of the highest R-values at nearly a 7. It can also help save time and money on other tasks, like caulking. Plus, it easily fits into small spaces and can be used for larger walls. There are two main types of spray foam insulation, though they are fairly similar to each other.
Pros
Very effective
Can fit in small spaces
Reduces noise levels
Resistant to vapor
Cons
Expensive
Requires professional insulation
---
7.

Radiant Barrier Insulation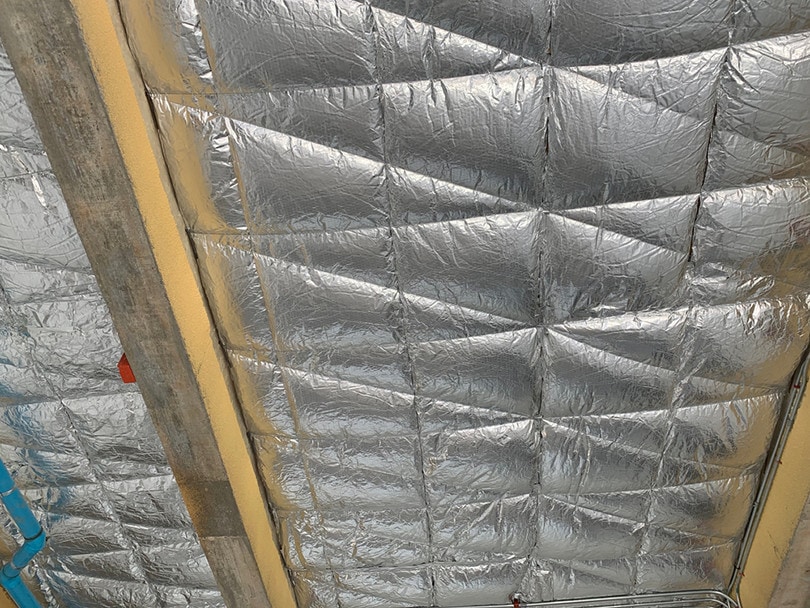 This insulation works a bit differently from other options. It reflects heat back into the home but does not resist heat flow. Therefore, this insulation does not technically have its own R-value. It works for both cool air and hot air, so you can use it in a variety of different settings.
With that said, this type of product is most effective in hot areas. It works best to keep things cool, though it also does a minor amount to keep your home warm.
This insulation is absolutely a different option, but that does not mean that it is a good option for everywhere.
Pros
Straightforward to install
Water-resistant
Does not deteriorate over time
Cons
Not as effective
Usually needs to be combined with other insulation types

Conclusion
There are several types of insulation that you could potentially choose from. For the most part, you're going to be worried about the R-value of the insulation you choose. You'll need to look up the R-value of the insulation needed in your area, and preferably stick to the higher end of the spectrum. While more insulation is typically better, that isn't always the case.
Next, you'll need to consider whether or not you want to install the insulation yourself or hire someone to do it. Some types of insulation can only be installed professionally, while others are suitable DIY options.
---
Featured Image Credit: erik mclean, Pexels