6 Types of Pipe Clamps and Hangers (With Pictures)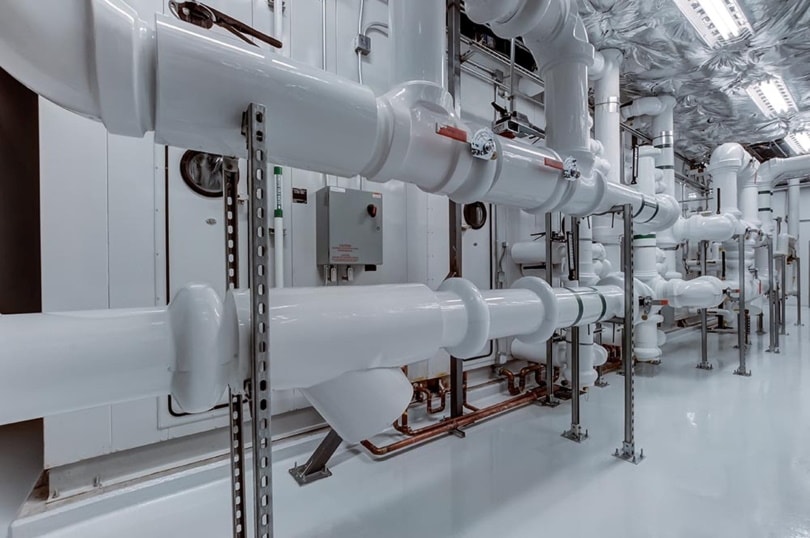 Clamps and hangers are a key part of any plumber's arsenal. Respectively, they allow you to support pipes under pressure and suspend pipes from ceilings or walls. These clamps and hangers are essential because they reduce strain on pipes that could cause leaks, fractures, or other damages.
Let's check out some of the most common pipe clamps and hangers you're most likely to run into.
Pipe Clamp & Hanger Brief Overview
Choosing the correct clamp or hanger for your job can be tricky, but it's fairly intuitive once you check some experience under your belt. Let's take a quick look at what to look for when selecting a pipe clamp or hanger for a task.
What to Consider:
Pipe material – Make sure the clamp or hanger is compatible with the type of material your pipe is made of. Corrosion can occur if you neglect to check this.
Pipe outer diameter – Also called OD, a pipe's diameter will determine what types of hangers and clamps are compatible with it.
Weight-bearing capacity – Not all clamps and hangers are designed to bear loads, but sometimes you can find special load-bearing versions of regular clamps or hangers.
Pipe temperature – Insulated pipes require special clamps and hangers to work with appropriately.
The 6 Types of Pipe Clamps and Hangers
1.

Adjustable Clamp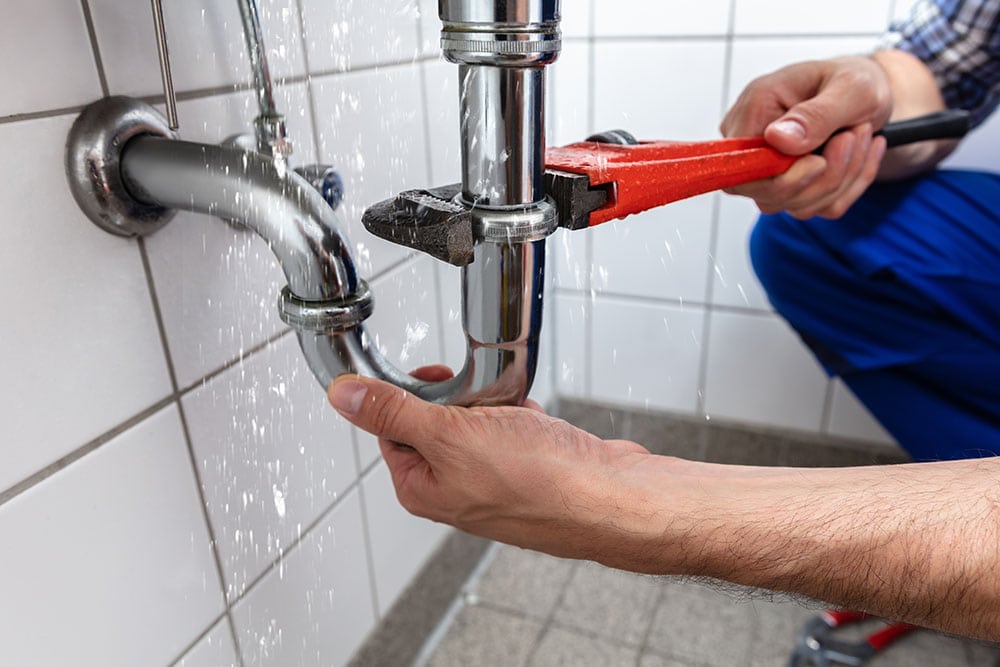 Also called an adjustable beam or pipe clamp, these guys are a plumber's best friend. They allow you to clamp nearly any pipe that fits within the clamp's diameter range and adjust it for more precision. Adjustable clamps come in a wide variety of materials for various applications, including steel, aluminum, and plastic.
---
2.

Pipe/Conduit Hanger
Useful for both piping and running conduit, these hangers are usually used with beam rods and clips. The most popular ones are all one piece, so you don't lose any bolts or pieces while screwing in between two brackets to hold your pipe or conduit. Depending on the shape of the hanger, you may see these called by other names, like the J-hanger, for example.
---
3.

Yoke-Type Clamps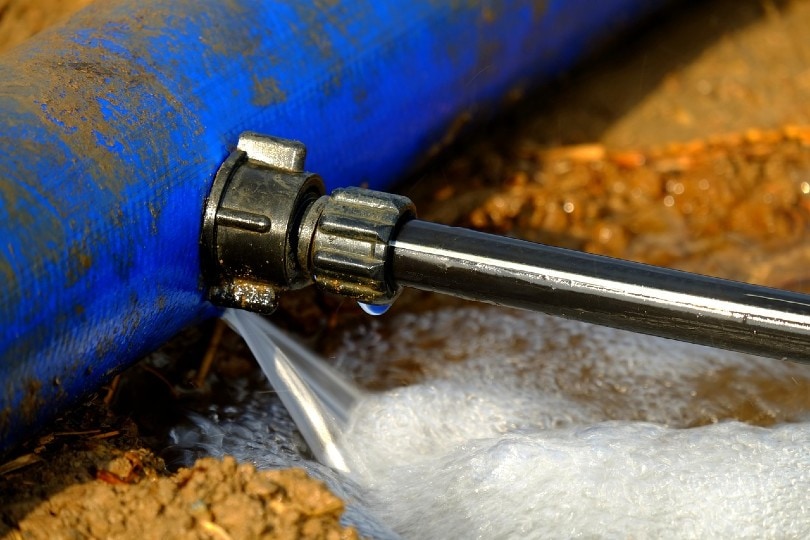 Yoke-type clamps are typically used to suspend high-temperature horizontal pipes, like pipes running from a boiler to a furnace. These types of clamps are designed to hold higher loads than regular adjustable clamps, which makes them ideal for the bottom parts of pipes near structural elements like steel or brick. Yoke-style clamps are mainly designed for thicker pipe ranging from 4–6 inches in diameter.
---
4.

Three-Bolt Pipe Clamp
These funky-looking clamps have three bolts to support high-temperature horizontal pipes, particularly ones wrapped with insulation. The three-bolt clamp design allows you to install and tighten the clamp around the pipe's outer insulation. Most of these clamps aren't designed to support a lot of weight, but there are variations of the same clamp that are designed to bear loads.
---
5.

Clevis Hanger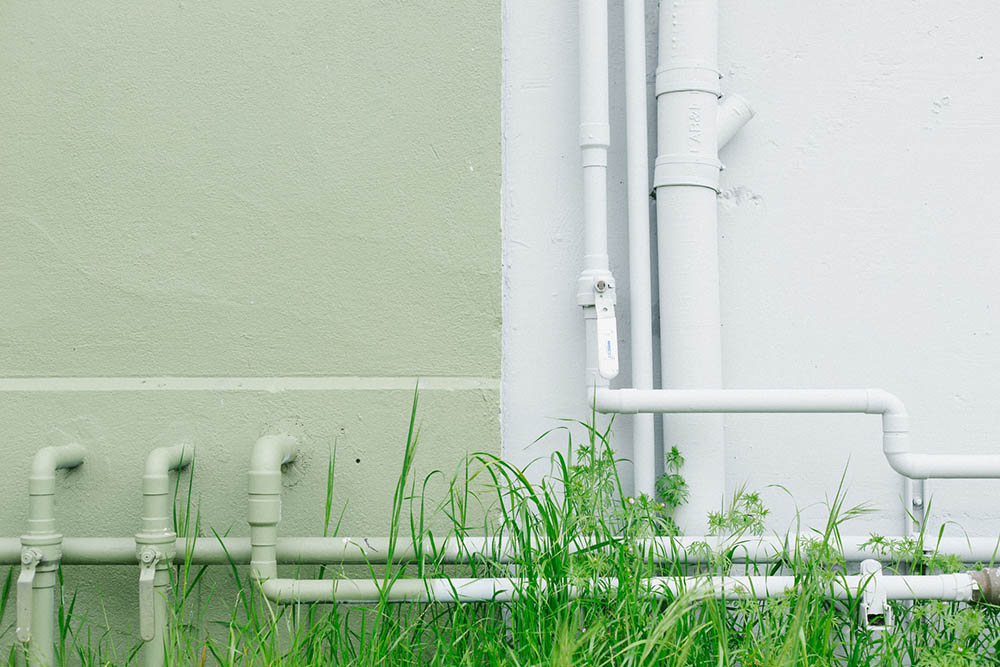 Clevis hangers are essential when you're working with suspended pipe, letting you adjust the pipe's vertical height while you work. The integrated U-strap and yoke let you hang the pipe from supports like beams or even the ceiling. They also prevent the pipe's weight from bending or buckling the hanger's bolt.
---
6.

Steel Band Hanger
These hangers are intended for use with regular, non-insulated pipe to keep it stationary while you work. Once installed, you can use the bottom nut to bring your pipe to the desired height. The trick to using these is that after you're done, you have to make sure the top nut is secure, or the pipe can wear or even break it.
Conclusion
Working with pipes can be challenging at first when you haven't memorized the various clamps and hangers. With just a little studying and practice, you'll know exactly when to trade out a regular pipe clamp for a three-bolt clamp.
---
Featured Image Credit: Piqsels