8 Types of Skylights (With Pictures)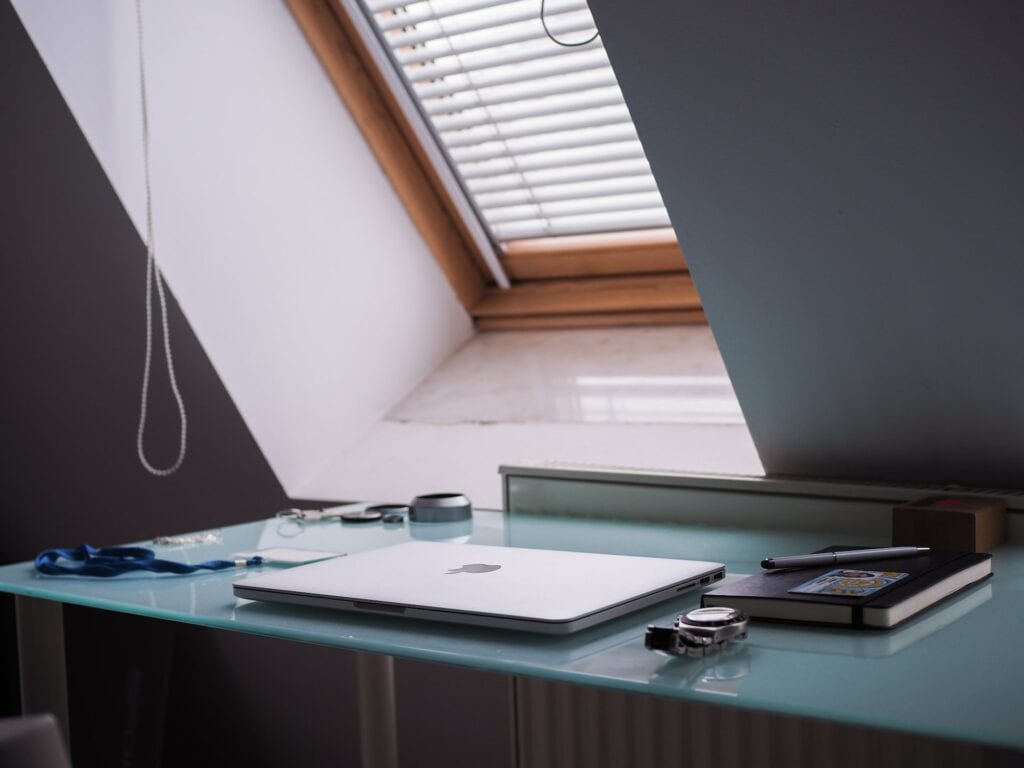 Skylights are built into the roof that allows natural light to reach inside the room. Skylights provide a clear and unobstructed view of the sky or other scenery, which is an excellent way to make any room seem much larger and more spacious. Skylights, especially those that are grand, can add a lot of architectural quality and improve the home's overall look. Depending on the style of the skylight you choose to incorporate into your home, you could achieve a much more luxurious look while adding more air circulation throughout the house.
Before you make that big step of installing a skylight, it may be wiser to consult a licensed expert about which type of skylight is best for your specific room.

The 8 Types of Skylights
1.

Fixed Skylight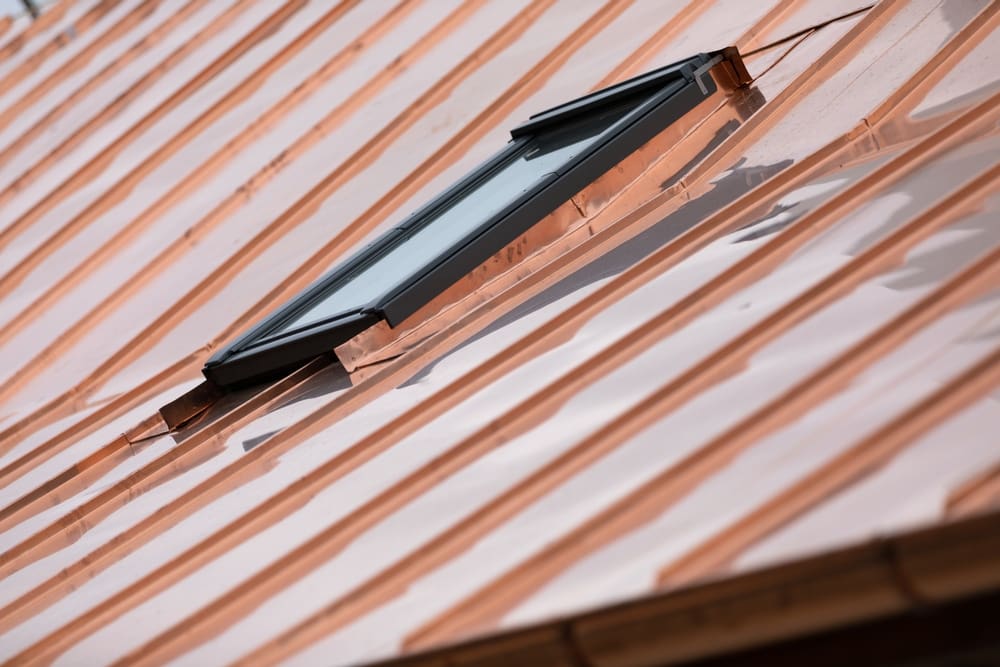 Fixed skylights are the most common types of skylights, loved by many homeowners and business owners. This skylight is explicitly made for hard-to-reach areas, such as rooms with high ceilings, stairwells, or attics. They are tightly fixed to the roof, meaning they cannot open to provide ventilation or humidity control of the room, so be careful when choosing this type of skylight. Nevertheless, these skylights offer a clear, unobstructed view of the sky, bringing an elegant and soothing atmosphere into the home. The windows on fixed skylights are glass, and the frames are made of timber, steel, or aluminum.
Pros
They provide an obstructed view of the sky or other scenery
Perfect for high ceilings and hard-to-reach places
Come in a variety of sizes and materials
Cons
Tightly sealed and cannot open
They don't provide air circulation
---
2.

Pyramid Skylight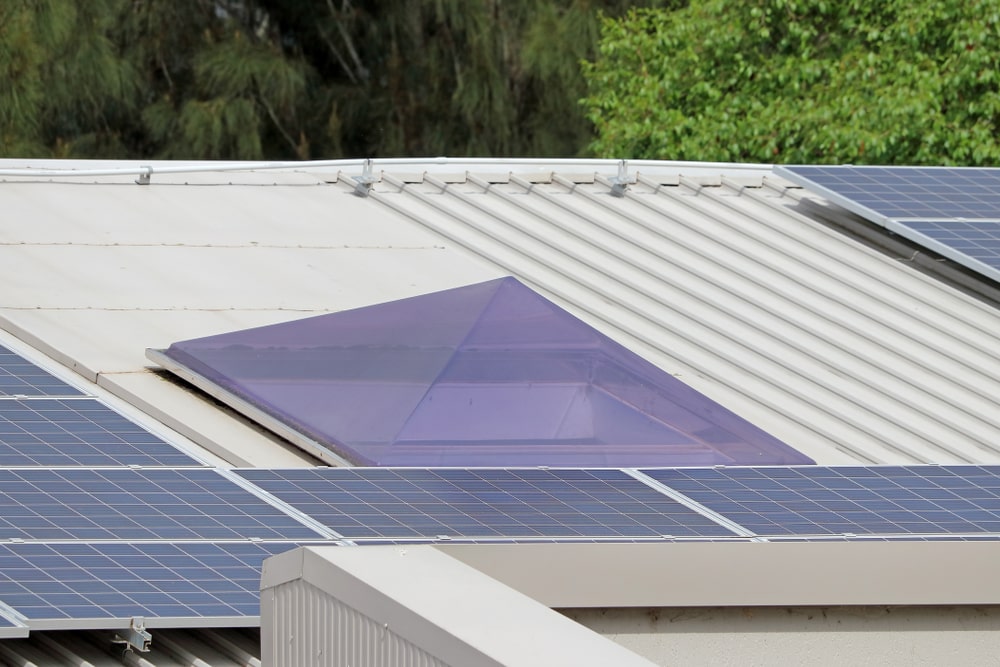 Pyramid skylights are unique in form and shape and sealed to the rooftop. These skylights' names come from their specific shape, resembling a pyramid. They come in various sizes depending on their purpose and location. They are usually installed in lobbies with high ceilings, large entryways, and commercial or business buildings. Nevertheless, you can install these skylights in residential lots and larger homes by customizing them depending on their specific requirements and features.
Pros
Suitable for hard-to-reach areas
Convenient for large spaces
Come in various sizes
Adds architectural quality to the space
Cons
Fixed to the ceiling
Typically too large for residential areas
---
3.

Tubular Skylight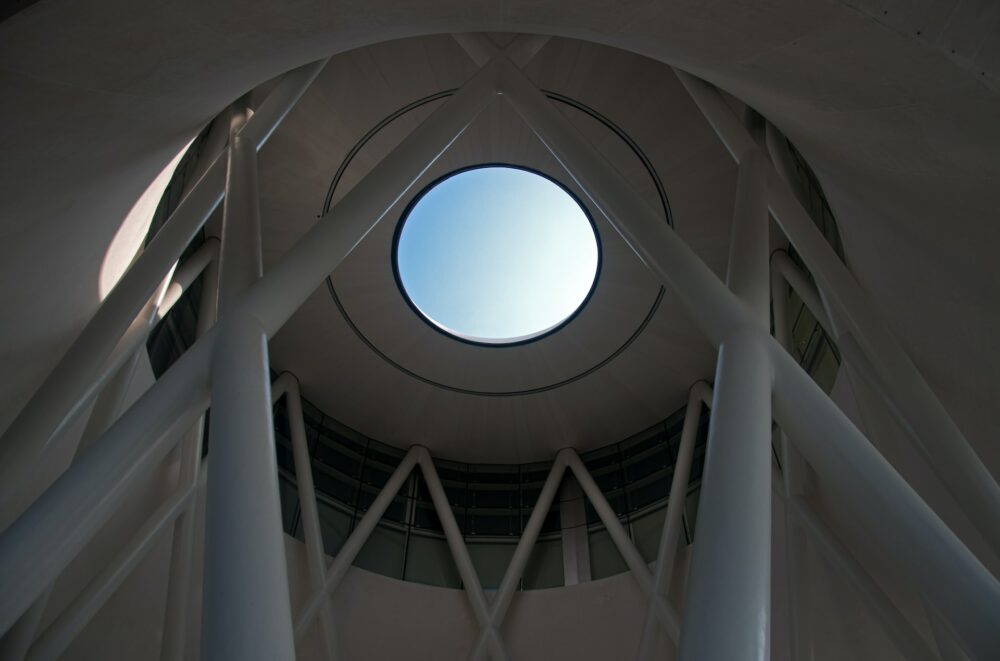 Tubular skylights are entirely different from traditional skylights. They are also called solar skylights because they catch sunlight and reflect it into your home. Tubular skylights differ from standard skylights because they don't offer a view outside, providing maximum room privacy. They are perfect for bathrooms, closets, and hallways. Even though these skylights are fixed to the rooftop, they come with various features such as exhaust fans, UV filters, and light dimmers.
Pros
Provide privacy
Energy-efficient
Ideal for smaller rooms
Easy to install
Cons
Don't provide a view of the outside
Unsuitable for larger rooms
---
4.

Barrel Vault Skylight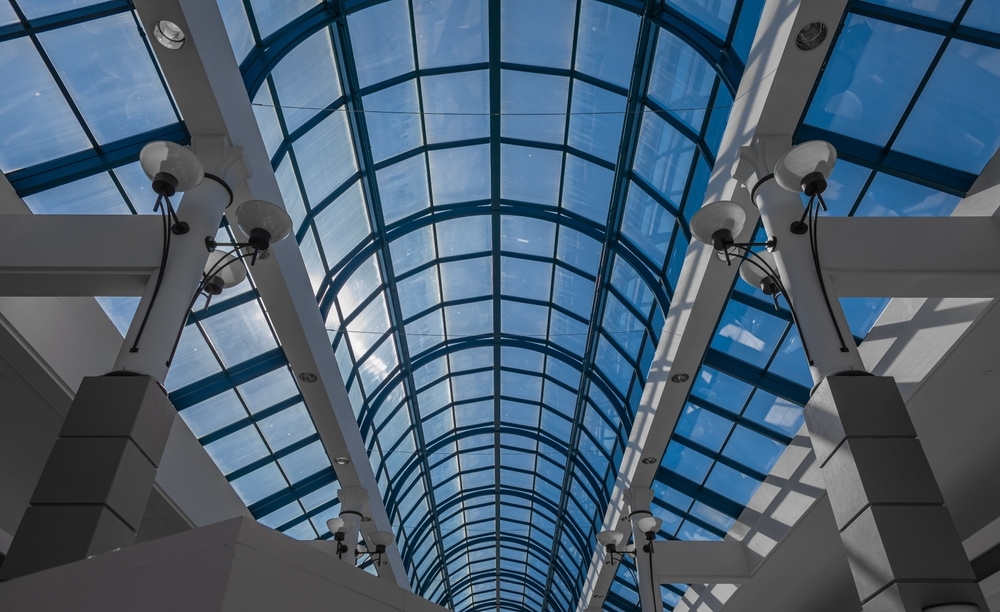 Barrel vault skylights are stunning and grandiose constructions that aren't as fitting for residential lots. These large skylights are perfect for large spaces such as malls, industrial complexes, hospitals, and educational institutions. The barrel vault skylight will give any room a feeling of a much larger space while providing a lot of natural sunlight. These skylights are fixed to the roof, meaning they don't provide air ventilation. Once this skylight is installed, it will take up more than 80% of the rooftop, which doesn't offer much privacy in homes.
Pros
Provides the room with a stunning look
Convenient for any larger space
It gives a lot of natural light
Cons
Unsuitable for small rooms
Don't offer a lot of privacy in residential areas
Fixed to the roof without allowing any air circulation
---
5.

Vented Skylight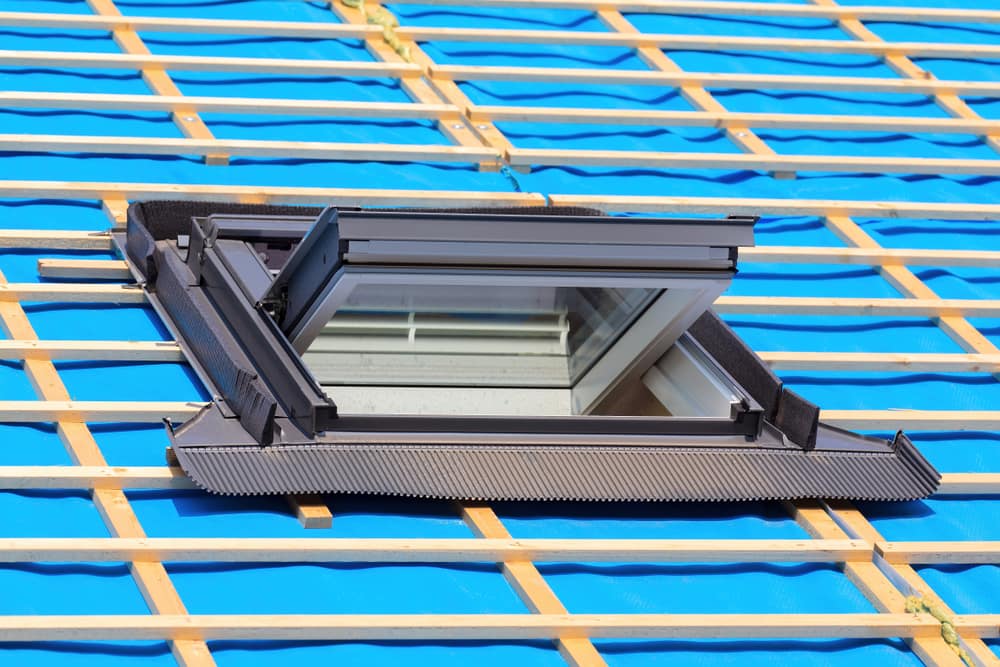 Vented skylights are almost entirely similar to fixed skylights, with the most crucial difference being the window—which you can manually open and close. They are suitable for areas that are easier to reach unless the window opens by electronic control. Vented skylights would be ideal in those areas where you are looking to add a skylight but also for a bit more air ventilation. These skylights are very popular for rooms such as bathrooms, kitchens, and washrooms since these places tend to accumulate a lot of humidity.
Pros
Unsuitable for small rooms
Don't offer a lot of privacy in residential areas
Fixed to the roof without allowing any air circulation
Cons
Higher price compared to fixed skylights
Higher risk of leaking during bad weather
---
6.

Dome Skylight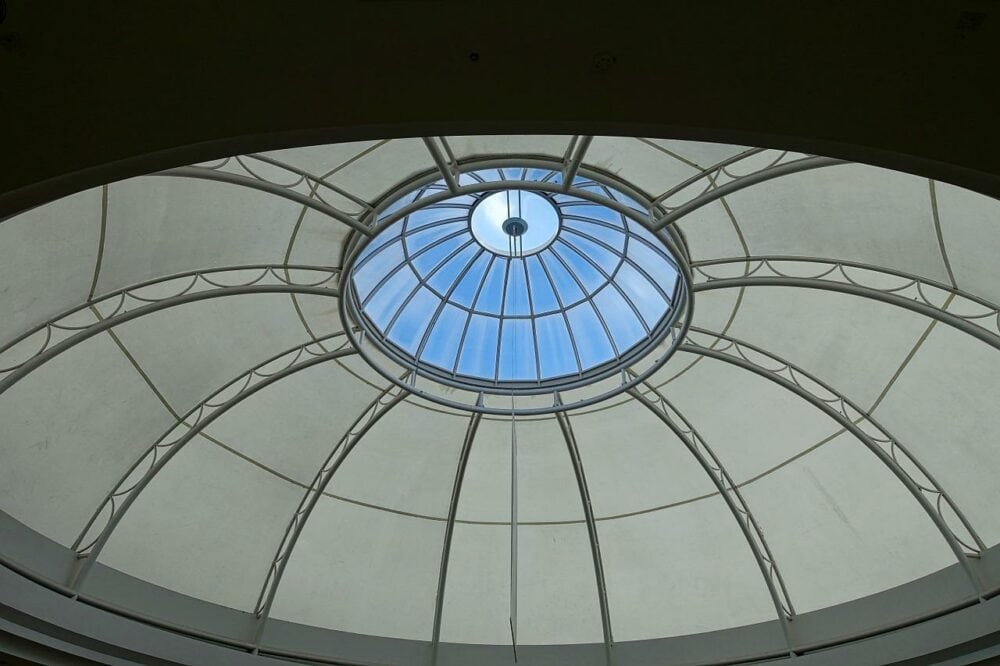 Dome skylights are another impressive construction that gives any larger space a more elegant look. The primary purpose of dome skylights is to provide natural sunlight that will scatter around the entire area instead of directly penetrating. These skylights must be made with firm materials that can hold weight, such as a strong and flexible plastic in two protective layers. You can commonly find dome skylights in large buildings, providing natural light that reflects and emphasizes the appearance of sculptures, planters, murals, paintings, and such. While these skylights are more common in commercial and cultural buildings, they can also serve as stunning constructions in residential buildings. Nevertheless, hiring a professional and licensed constructor is essential when installing a dome skylight.
Pros
Suitable for residential and non-residential buildings
Stable and secure
Provide a lot of sunlight that scatters around the room
Cons
They have to be installed by a professional
---
7.

Curb-Mounted Skylight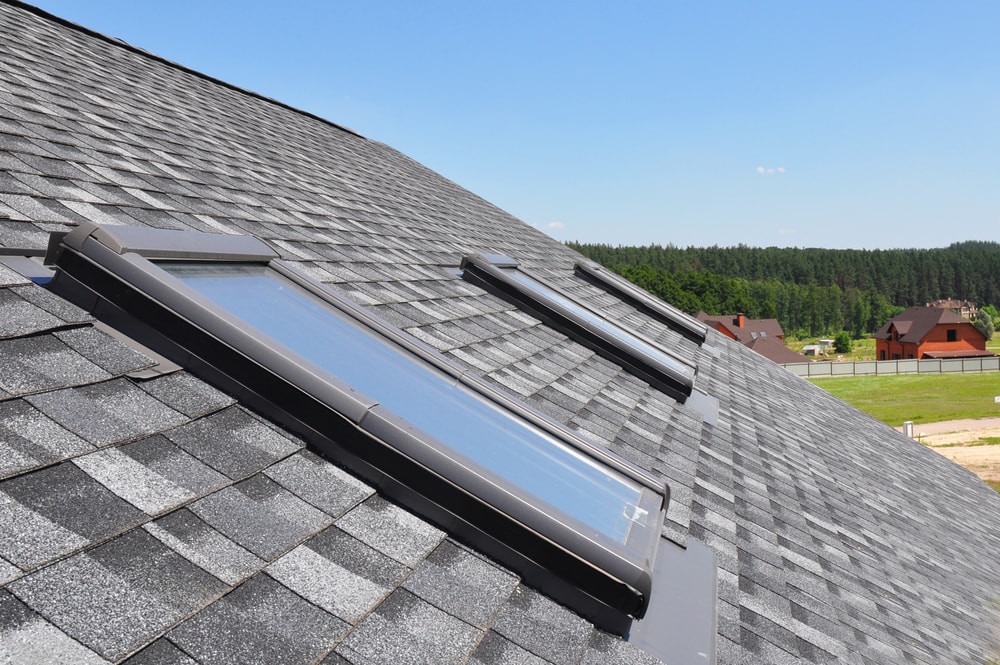 Curb-mounted skylights may be the most popular type of skylight on the market because they are affordable and practical. You can install this skylight in any room, no matter the size. The term curb-mounted refers to a raised frame that houses the skylight. This design is very simple yet effective. Since curb-mounted skylights are so simple in design, anyone with some experience can install them. Hiring a professional when installing this skylight is unnecessary and this project isn't time-consuming.
Pros
Practical
Affordable
Easy to install
Cons
Decreased energy efficiency
---
8.

Deck-Mounted Skylight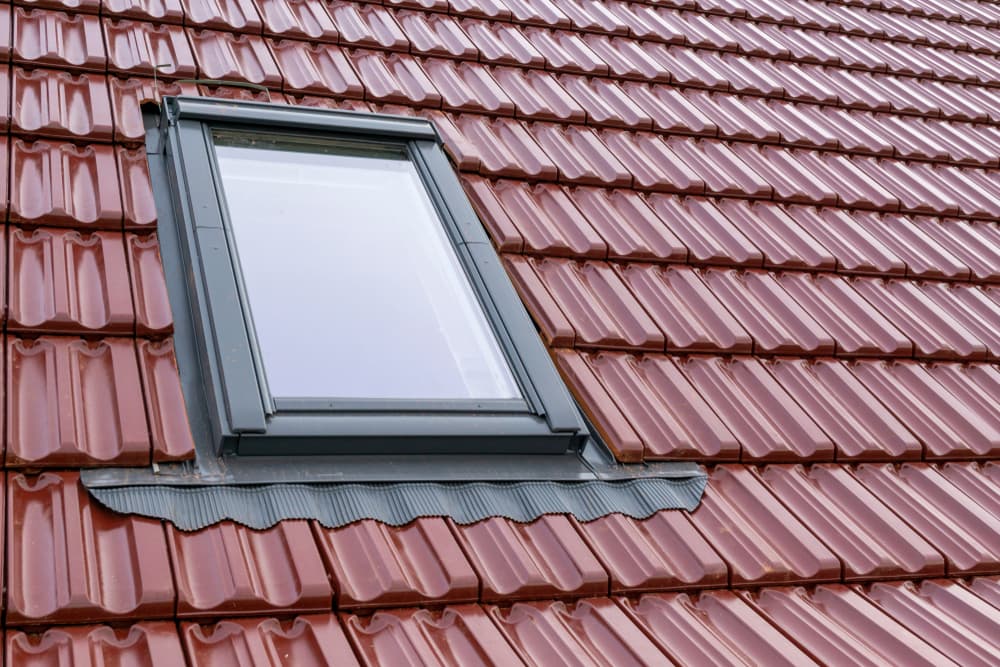 Deck-mounted skylights are a step beyond curb-mounted ones. They have become more popular in recent years, especially because they are more energy efficient. The deck-mounted skylight is thought to be much more appealing than other types of skylights, particularly because of its simple yet elegant design. Even though they may be a bit harder to install, these skylights add a sleeker look to your home. You can install it in any room in your home, in large or small spaces.
Pros
Elegant and simple design
Energy-efficient
Suitable for any room
Cons
More challenging to install than curb-mounted skylights

How to Choose the Right Skylight for Your Home
When searching for the ideal skylight for your home, it is essential to look at a few crucial factors. You may need to consider the size of the space first, which will determine the type of skylight you need. Not all skylights are suitable for every room, so think of the room you want to improve.
If you plan to add natural sunlight to your living room or kitchen, you may need two or more small skylights or one large skylight. If you want to add a skylight that will be the room's focal point, you may need to provide a bigger budget as these large skylights tend to cost more. If you want to install a functional and energy-efficient skylight in your bathroom, a tubular skylight may be a perfect choice.

Conclusion
After learning about the different options of skylights that you can install in your home, you can finally continue to the next step, which would be installing the skylight. Once you choose the ideal skylight, you will add charm and appeal to your home!
---
Featured Image Credit: alexey-suslyakov, Unsplash