8 Types of Structural Wood Beams (with Pictures)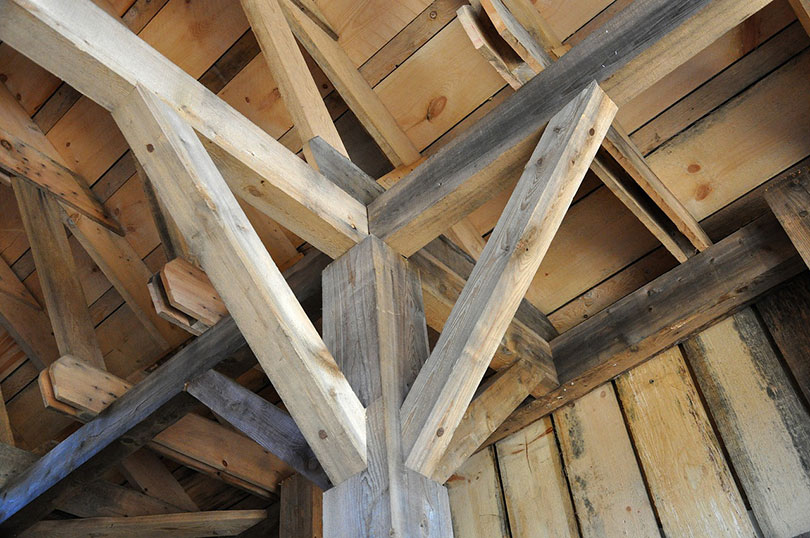 Beams are an essential part of construction, as they provide the required structural support between two areas. They can be made from metal or wood—in this article, we will be covering wood beams along with their characteristics and usages.
Wooden beams are used more often than metal ones because they are more affordable but durable.  They provide structural support for floors, ceilings, decks, walls, roofs, and garages. Different wood beams come in various shapes and finishes and can even be custom-made. We have come up with a list of structural wood beam types to help you learn more about their attributes, advantages, and disadvantages.

The 8 Types of Structural Wood Beams
1.

Finger-jointed Wood Beams
When we talk about types of wood beams, we have to mention finger-jointed wood beams. They are made out of many short pieces of solid wood joined together. They are constructed longitudinally and connected by finger joints. Finger-jointed wood beams can be produced in long lengths, which provides durability and strength. This beam-making technique is eco-friendly because you make the use of lumber that would otherwise be thrown away.
Pros
Durable
Strong
Eco-friendly
Long lengths
Cons
Less durable than solid wood beams
---
2.

Solid Wood Beams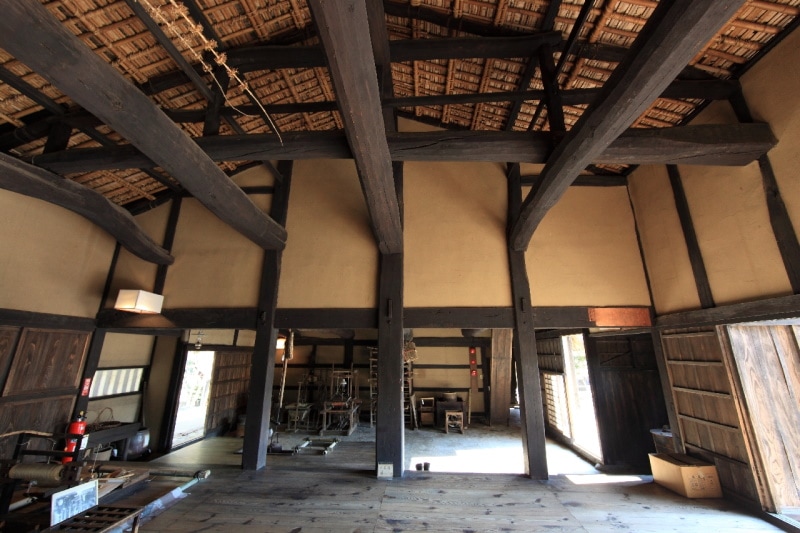 Solid wood beams are the most beautiful types of beams out there. As the name says, they are made of solid wood. The woods used to make solid wood beams are commonly alder, poplar, walnut, oak, and mahogany. Solid wood beams are very durable and can carry tremendous loads. You can use them for outside construction, or have exposed beams inside that will make your home charming and inviting.  They come in various sizes and they all look different depending on the wood you choose.
Pros
Stunning appearance
Very durable
Can carry tremendous loads
---
3.

LVL (Laminated Veneer Lumber) Wood Beams
LVL wood beams belong to engineered wood types of beams, precisely called structural composite lumber. They are created by assembling multiple thin layers of wood with adhesives. These beams are highly reliable and provide excellent structural support and many people use LVL wood beams for construction. Still, they are not the best choice for outdoor load-bearing usage.
Pros
Highly reliable
Provide great structural support
Hardy
Cons
Not the best choice for outdoor load-bearing usage
---
4.

LSL (Laminated Strand Lumber) Wood Beams
LSL wood beams are one of the most expensive engineered wood beam types. This wood beam type is made of wood veneers, flakes, or stands layered together and bonded with a moisture-resistant adhesive. People commonly use them for residential, commercial, and industrial construction, but you can also use them for structural framing. LSL beams are strong, fire and water-resistant, and if installed properly, they will also be rot and decay-resistant. LSL beams are another beam that's good for the environment.
Pros
Water and fire-resistant
Rot and decay-resistant
Strong
Good for the environment
---
5.

PSL (Parallel Strand Lumber) Wood Beams
PSL wood beams are made from engineered wood. Similar to the other two types we've mentioned, PSL wood beams are made by connecting parallel wood stands with water-resistant adhesive. They are dense and hard, making them great for any kind of construction. PSL beams are not prone to shrinking, twisting, or bowing, so you won't have to worry about support. They are used for both indoor and outdoor structural support. Since you can use waste materials to make PSL beams, they are also eco-friendly.
Pros
Water-resistant
Dense
Hard
Not prone to shrinking, twisting, or bowing
Eco-friendly
---
6.

Glued Laminated Timber Beams (Glulam)
Glued laminated timber beams are types of wood beams that are often called glulam. Manufacturers bond together wood laminates of a similar strength class with moisture-resistant adhesives to create this beam type. Glulam beams are durable and better than regular steel beams because they are better for the environment while still serving the same purpose. They are commonly use for making sport structures, religious buildings, and bridges. They are produced in various sizes depending on your needs.
Pros
Moisture-resistant
Durable
Good for the environment
Cons
Timber can darken with time
---
7.

Prefabricated Open-web Joists
Prefabricated open-web joists are a fantastic choice for structural support and construction created by skillful engineers. People use them to make floors for their homes. Their most significant advantage is that they have open spaces that allow the passage for wiring, piping, and other mechanical elements of the building. This beam type will require less time for installation, while still being durable and providing you with the needed support. Prefabricated open-web joists are custom-made, so you can choose the size you need.
Pros
Allow passage for wiring, plumbing, and other mechanical elements
Fast installation
Durable
Come in various sizes
---
8.

Hand Hewn Wood Beams
Hand-hewn wood beams, as the name suggests, are types of wood beams that are hand-hewn. They are squared by hand, usually with a broad ax or an adze ax. This beaming method was popular throughout history when humankind didn't have machinery. Still, people use these beams today due to their attractive appearance and durability. Since they are hand-hewn, they come from different wood types and can be made in various sizes. You can use them for ceiling beams, posts, and other construction.
Pros
Interesting appearance
Hand-hewn
Durable
Come in various sizes
What Are the Different Types of Beams?
Various types of beams are usually created out of wood or steel. They can also be made as a mixture of steel and wood to provide better support.  Some of the most common are solid wood beams, universal beams, composite beams, and LVL wood beams. They are all good in their own way, and they provide the structural support for construction. Depending on your budget and needs, you can choose from various options on the market. Familiarize yourself with their pros and cons before purchasing to make sure they will suit your needs.

Conclusion
Wood beams are durable, strong, and most of them are water-resistant. They all come in various sizes and are a good go-to option for construction. There are eco-friendly options, and some wood beams cost more than others. We hope this article has made you more familiar with the different types available to choose from.
---
Featured Image Credit: MarkMartins, Pixabay