The 40 Different Types of Wrenches & Their Uses (with Images)
Most people have seen a handful of wrenches in their lifetime. You probably own a few if you're a professional or just an average homeowner. However, most people are only aware of a few different types of wrenches, like socket wrenches. On top of these standard tools, there are over 40 different wrenches on the market.
In this article, we'll review 40 different wrenches and their uses. From adjustable wrenches to fire hydrant wrenches, this article discusses all the varieties of wrenches available.

The 40 Types of Wrenches & Their Uses:
Everyday Wrenches
1.

Adjustable Wrench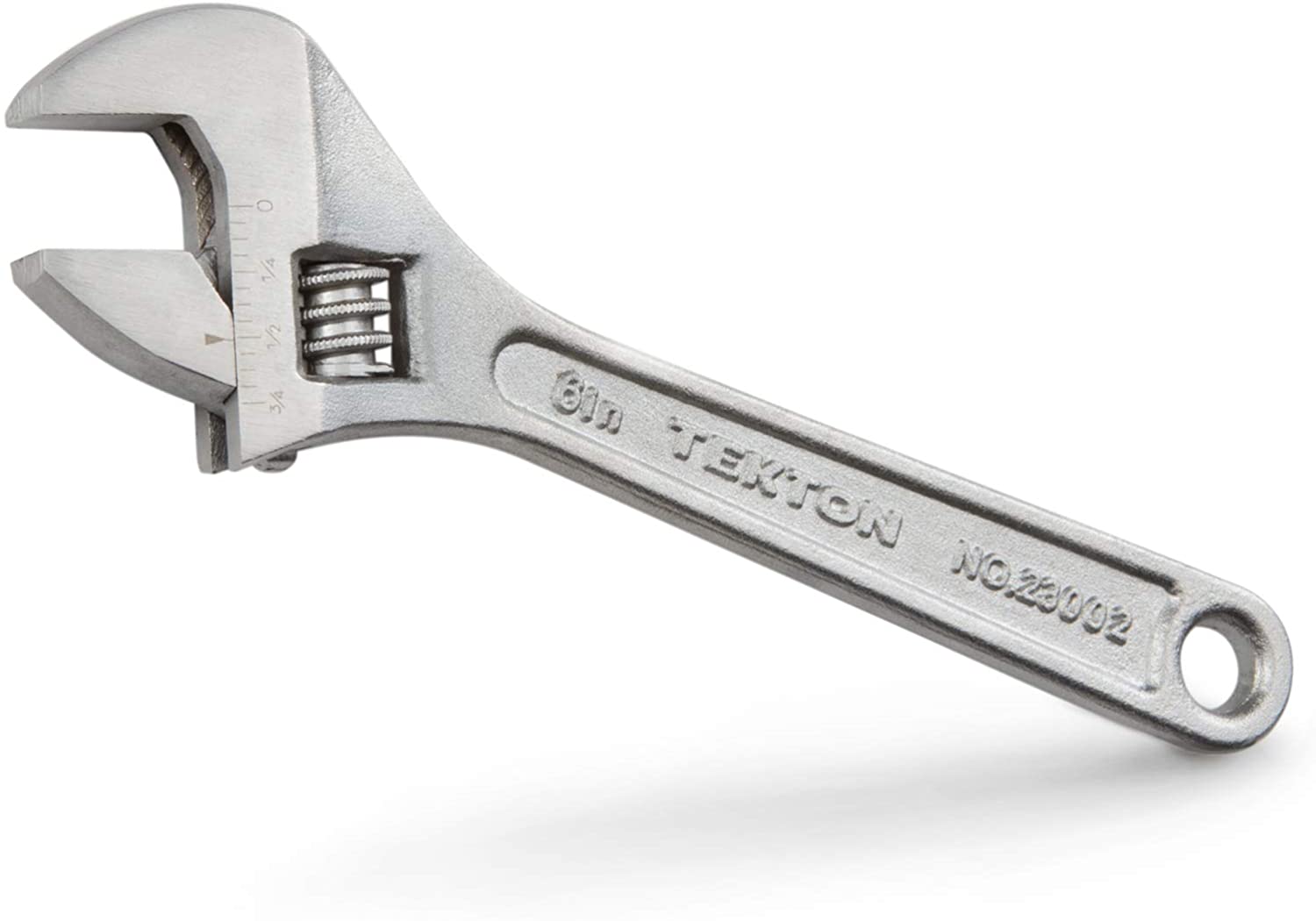 An adjustable wrench is also called a crescent wrench. They are one of the most popular options today because of their versatility. They are characterized by their adjustable crescent, which is usually controlled by a screw that you turn. This wrench can perform all the functions of a fixed wrench—except you only need one instead of a whole set.
---
2.

Allen Wrench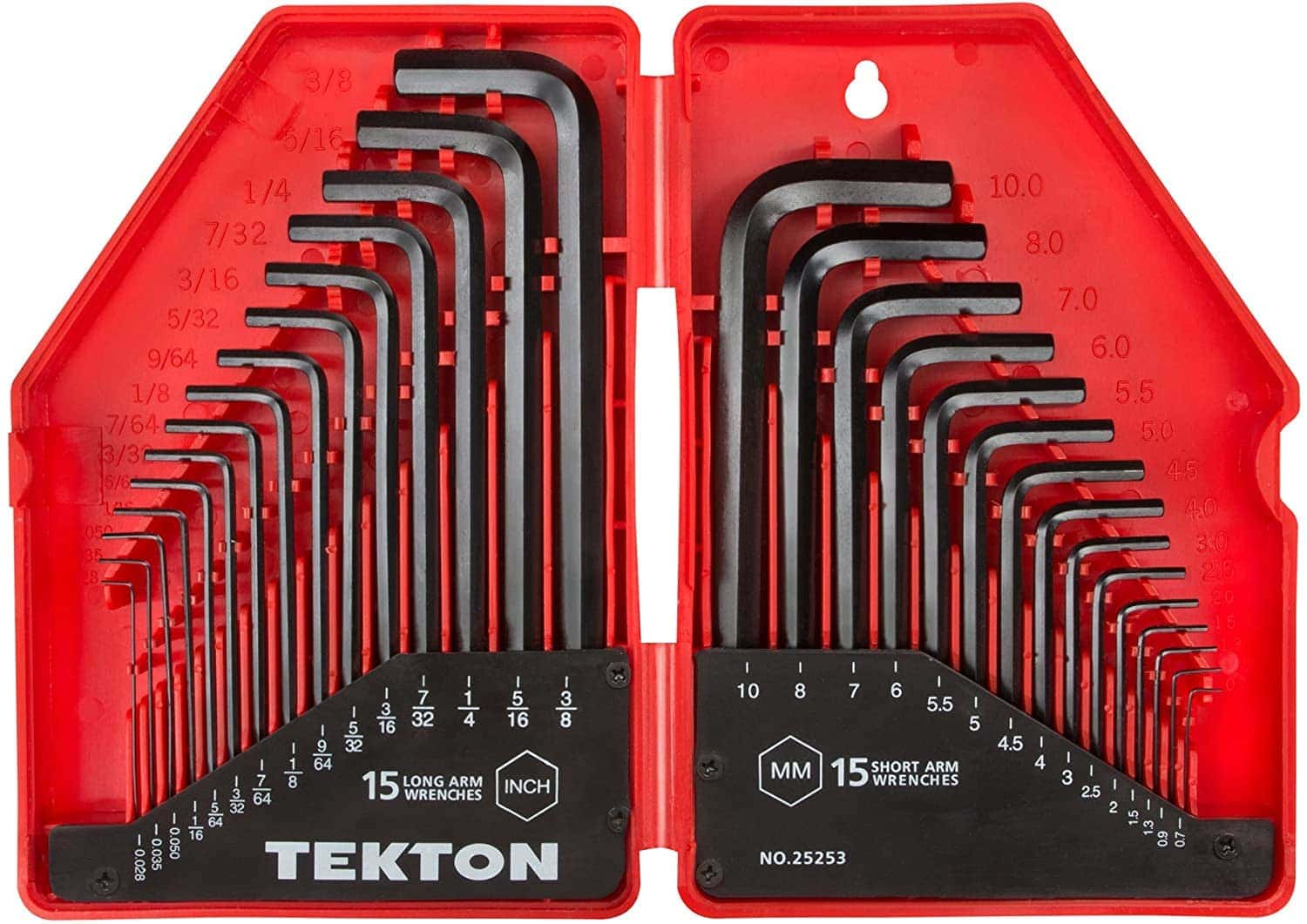 Allen wrenches are straightforward tools. They are a hexagonal piece of metal that is usually L-shaped, though some T-shaped varieties do exist. This wrench fits into the head of bolts or screws that have hexagonal holes and recesses.
These wrenches are usually included for free in furniture that requires building, so most people have used one previously.
---
3.

Box-Ended Wrench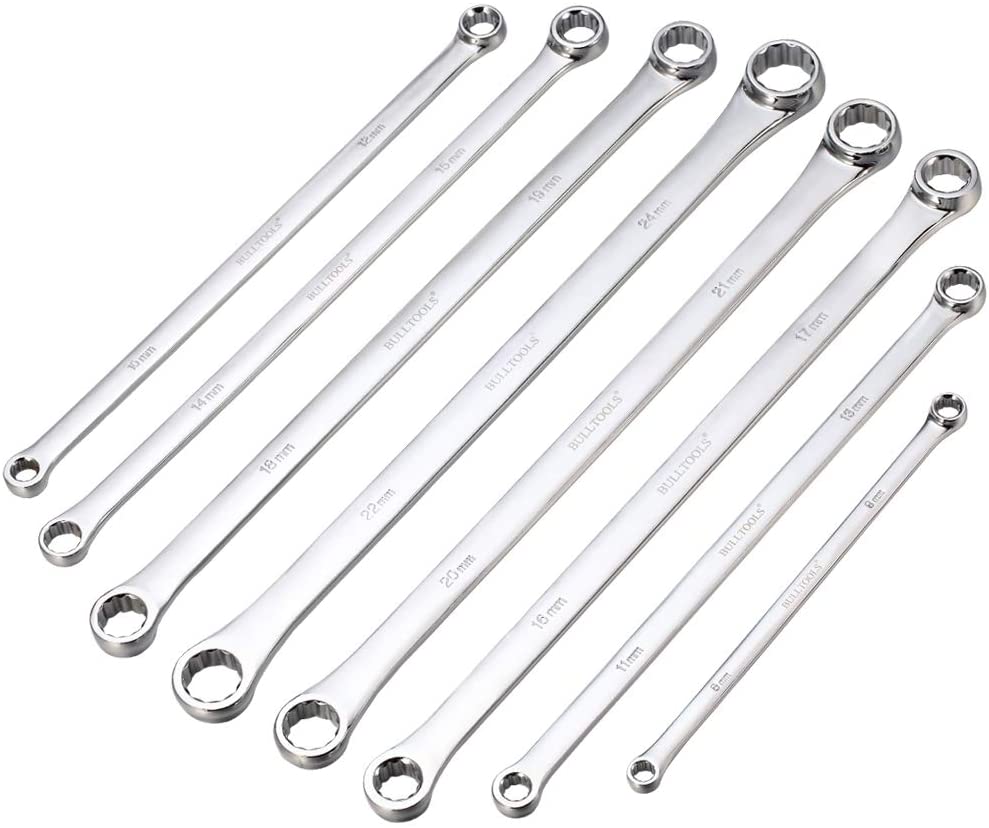 This type of wrench has a closed-loop at both ends, with each end higher or lower than the other. It is designed to fit hexagonal or square bolts of varying sizes. Usually, these wrenches are sold as sets of varying different sizes.
---
4.

Combination Wrench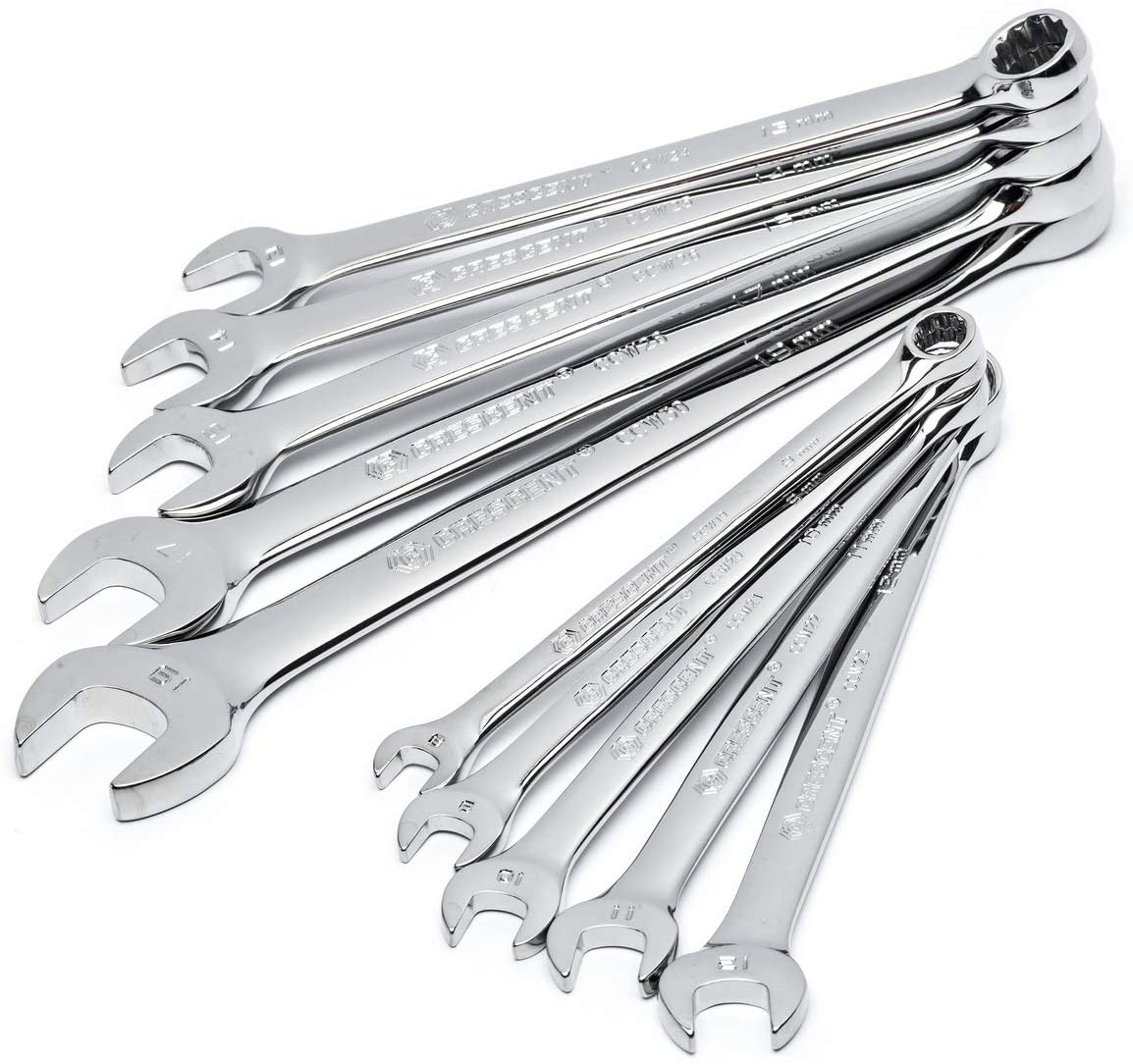 You've probably seen a combination wrench before. On these wrenches, one of the ends is crescent-shaped, and the other one is closed. They are usually sold in sets like other, similar to other wrenches. The closed-ended side is designed to loosen tough nuts, while the open-ended side is used to unscrew it quickly.
---
5.

Crowfoot Wrench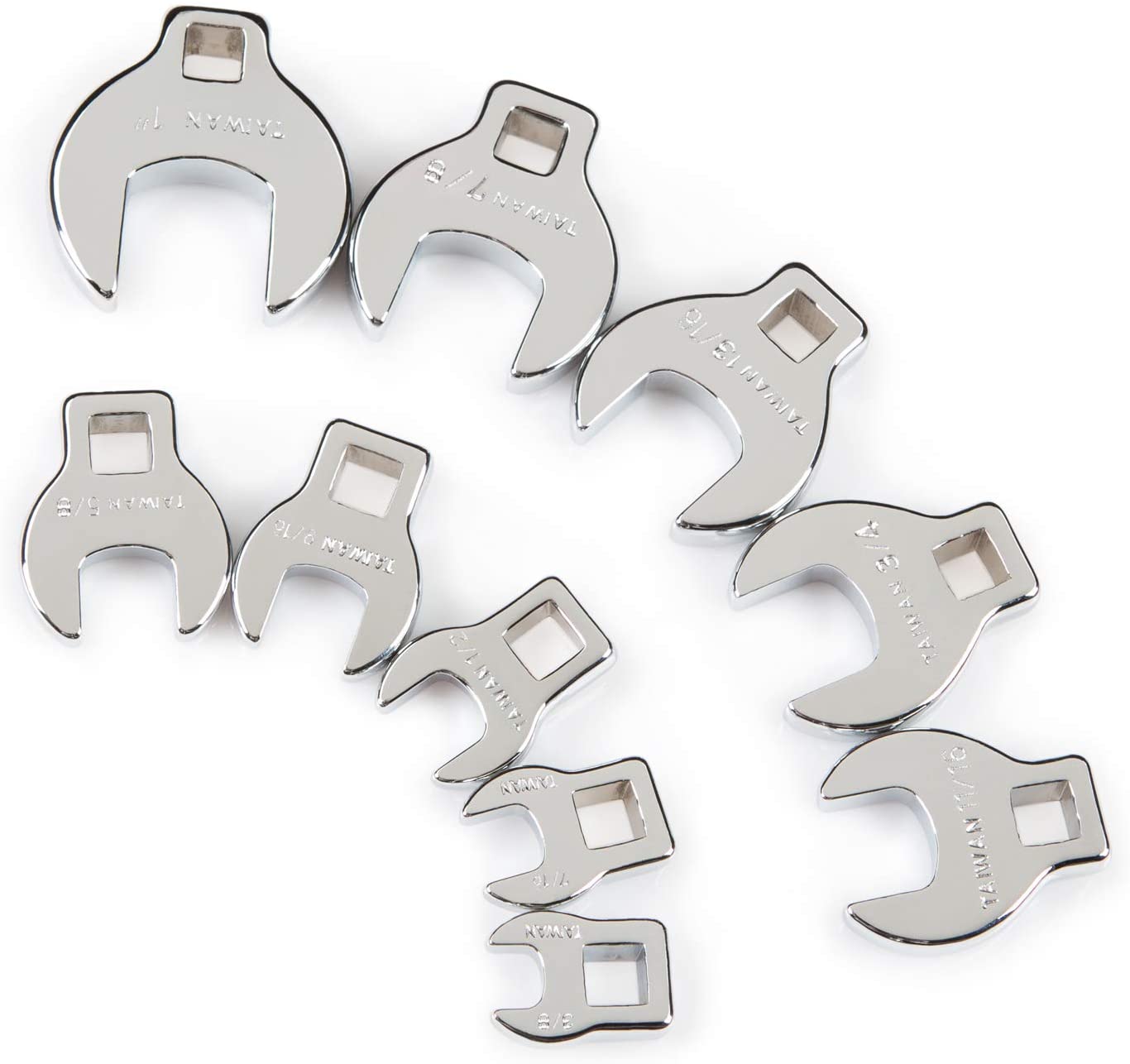 This little wrench is just a crescent wrench without the handle. Instead, it is designed to be attached to a ratchet handle, which allows it to fit into very tight spaces. It works best for reaching bolts that are in hard-to-reach places.
---
6.

Impact Wrench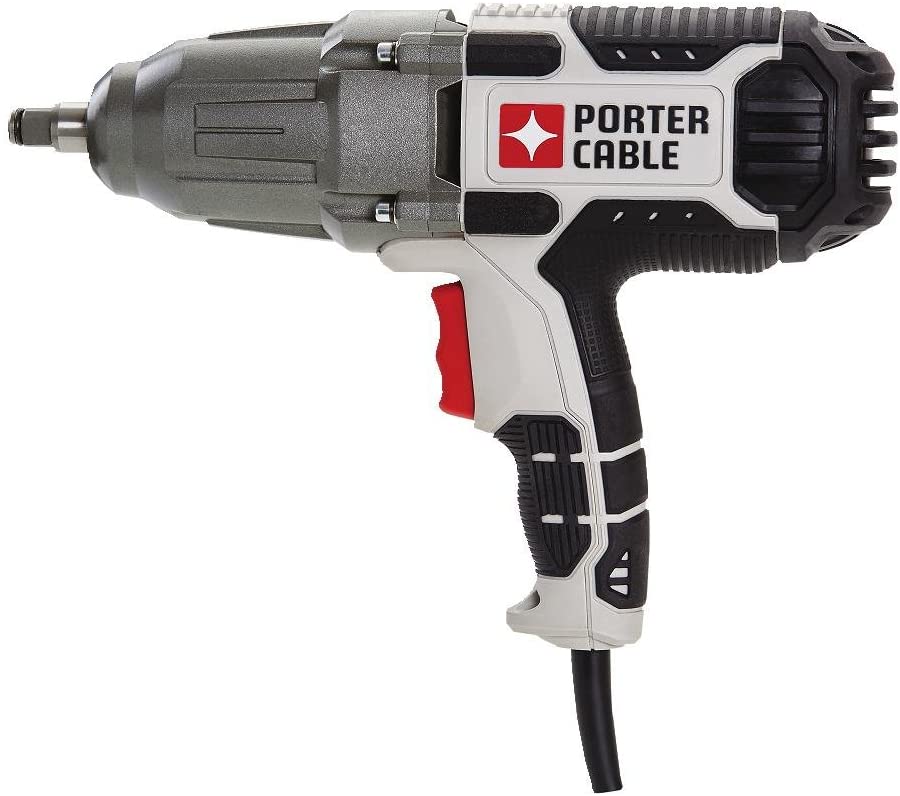 An impact wrench is a pneumatic wrench. They plug up to an air compressor or use a rechargeable battery. They are also sometimes called air wrenches since they are powered by compressed air.
They are usually more expensive than other wrenches overall, just because there are more moving parts involved.
---
7.

Lug Wrench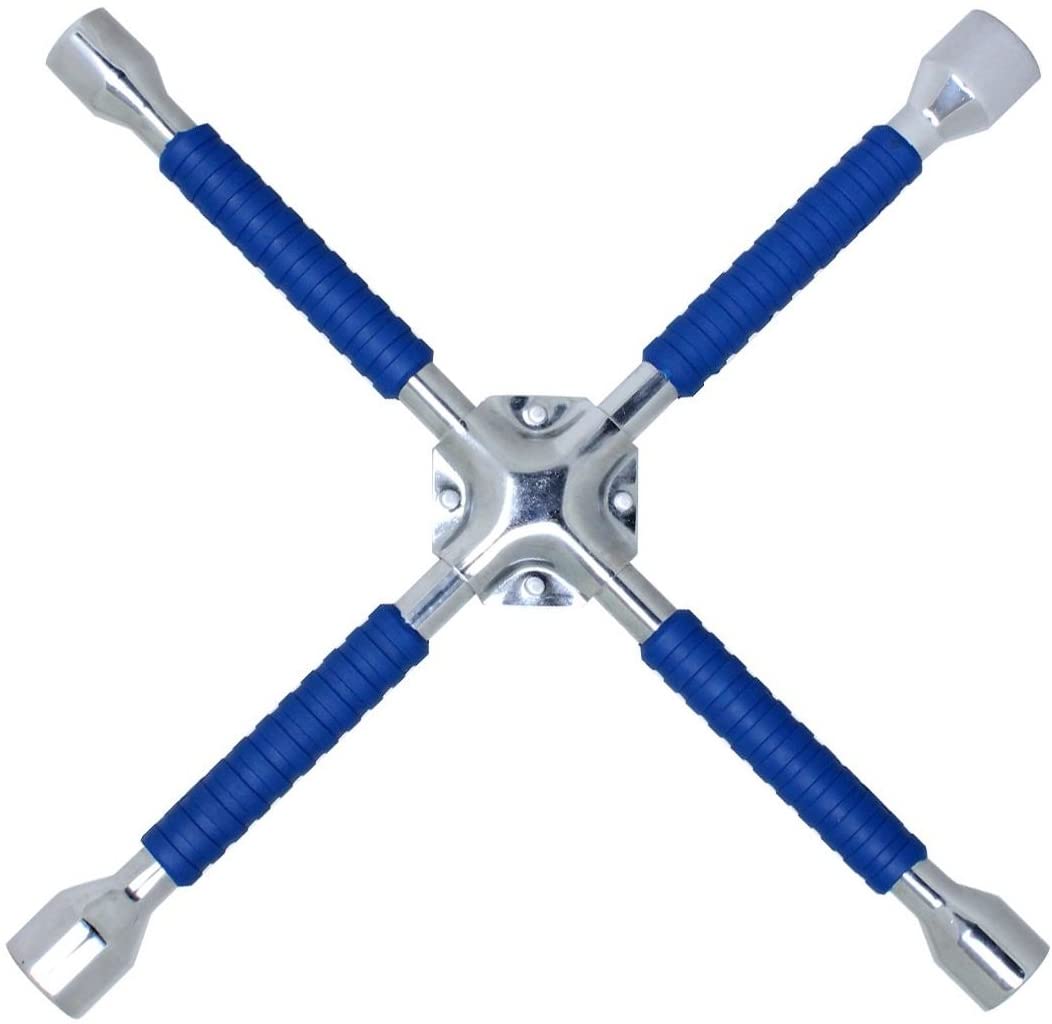 A lug wrench is used to tighten and loosen lug nuts on cars. They are either L-shaped or X-shaped. Most mechanics will have a lug wrench laying around, as will some homeowners who choose to work on their car.
---
8.

Oil Filter Wrench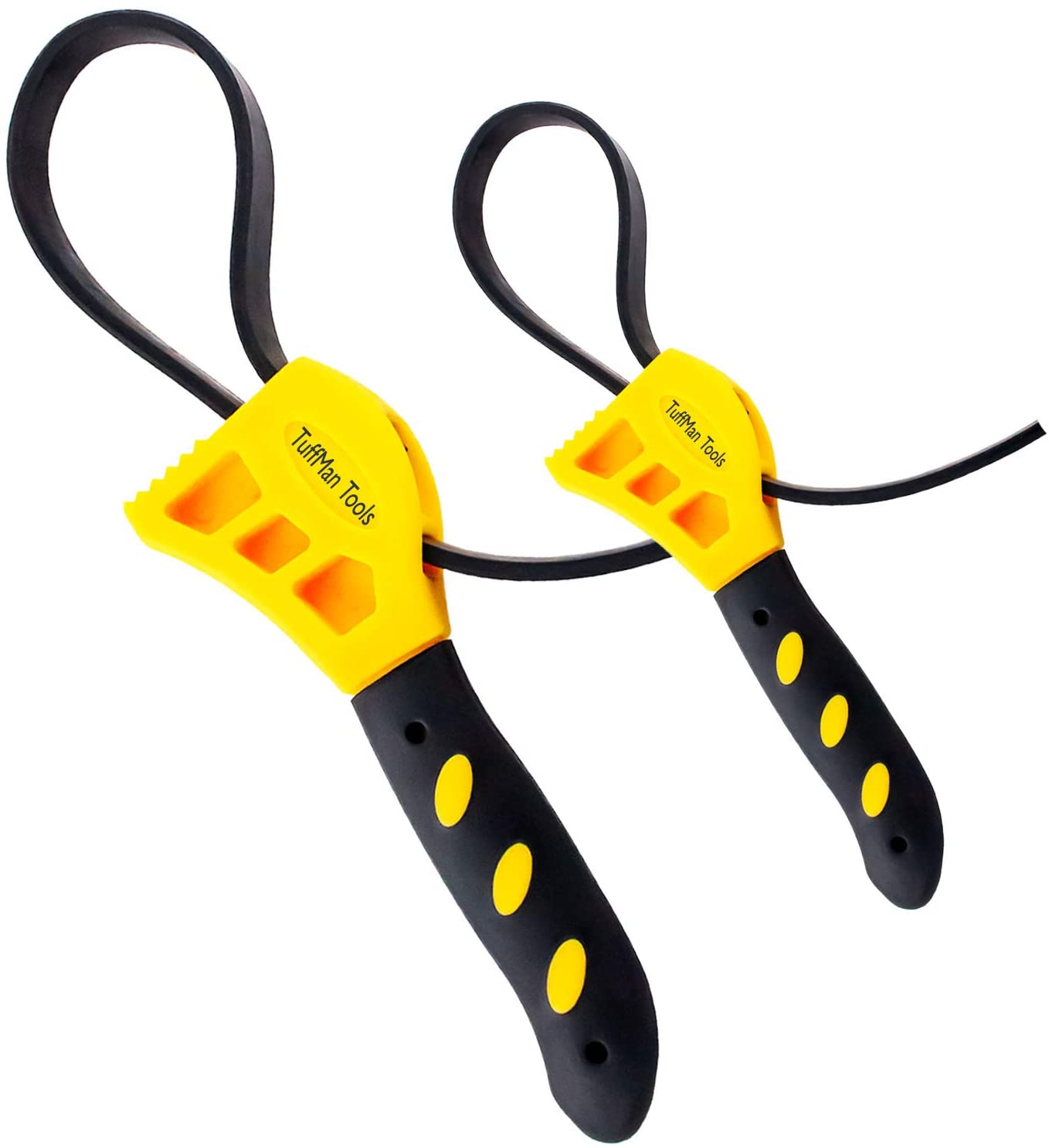 This is another wrench that is used in the automotive industry. However, homeowners who choose to perform simple repairs on their car will have one of these lying around. Oil filter wrenches vary widely and are often unique to different car brands. How yours will look depends on the sort of car you're looking to buy it for.
---
9.

Open-Ended Wrench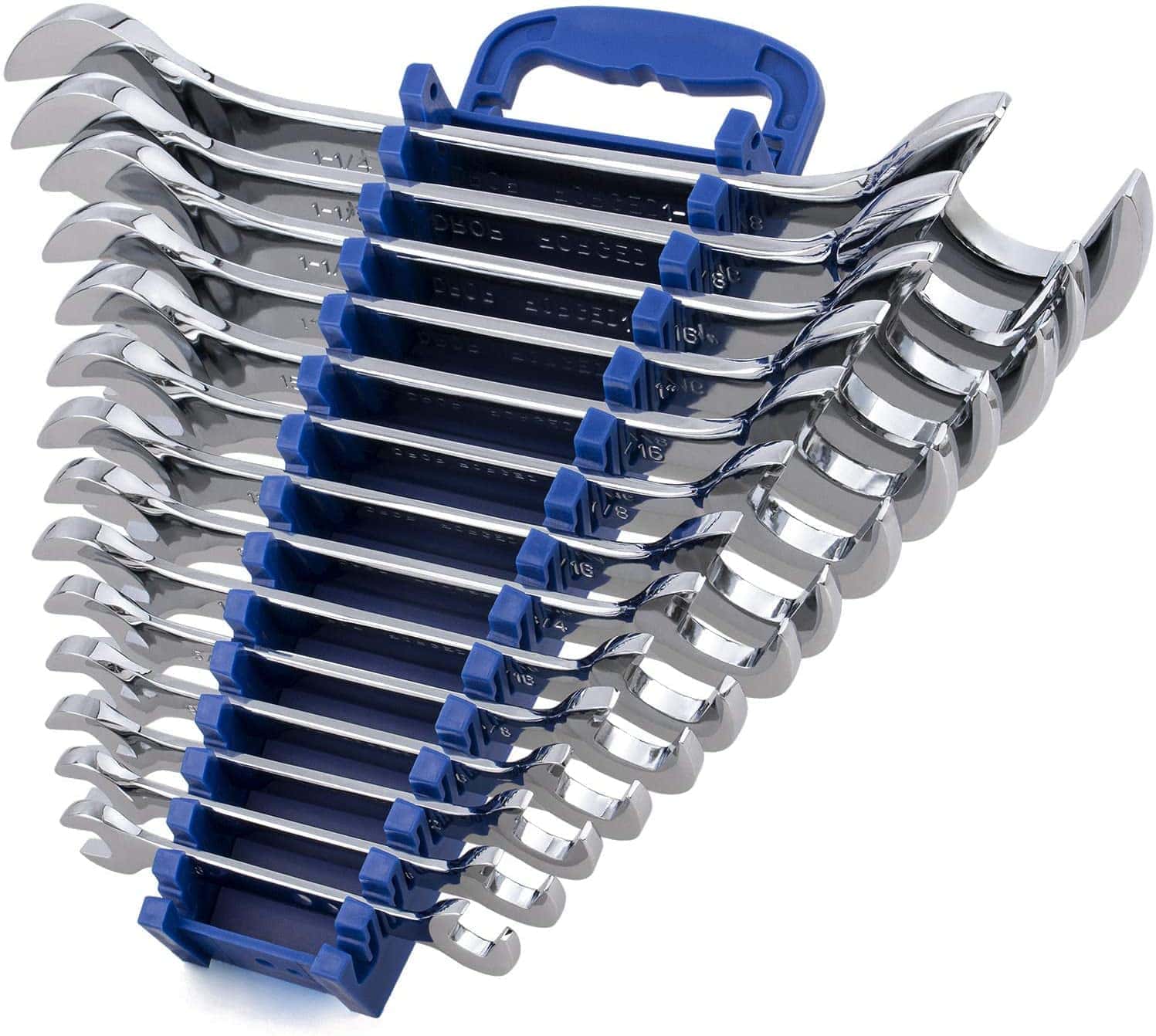 This is likely one of the most common type of wrench. It features two open ends, with one side being slightly larger than the other. They are best used for reaching hard-to-reach bolts in a variety of situations.
However, these wrenches are more likely to round the edges of a nut than other options.
---
10.

Pipe Wrench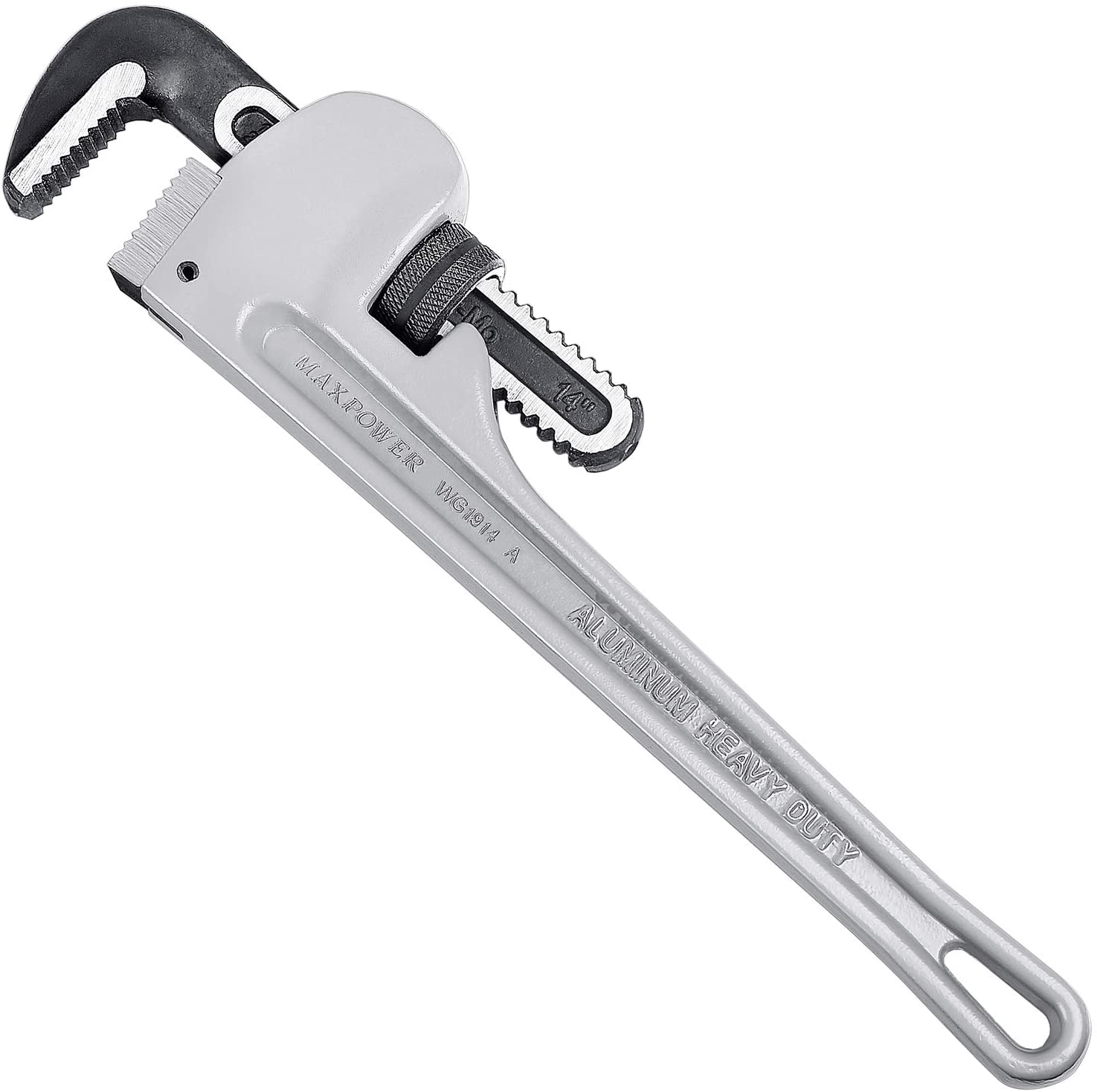 The pipe wrench is a bigger, sturdier adjustable wrench. They are usually used by plumbers to hold metal pipes and fittings together. However, the heaviness of this tool can leave behind scratch marks, which is why they're usually used "behind the scenes."
---
11.

Ratcheting Wrench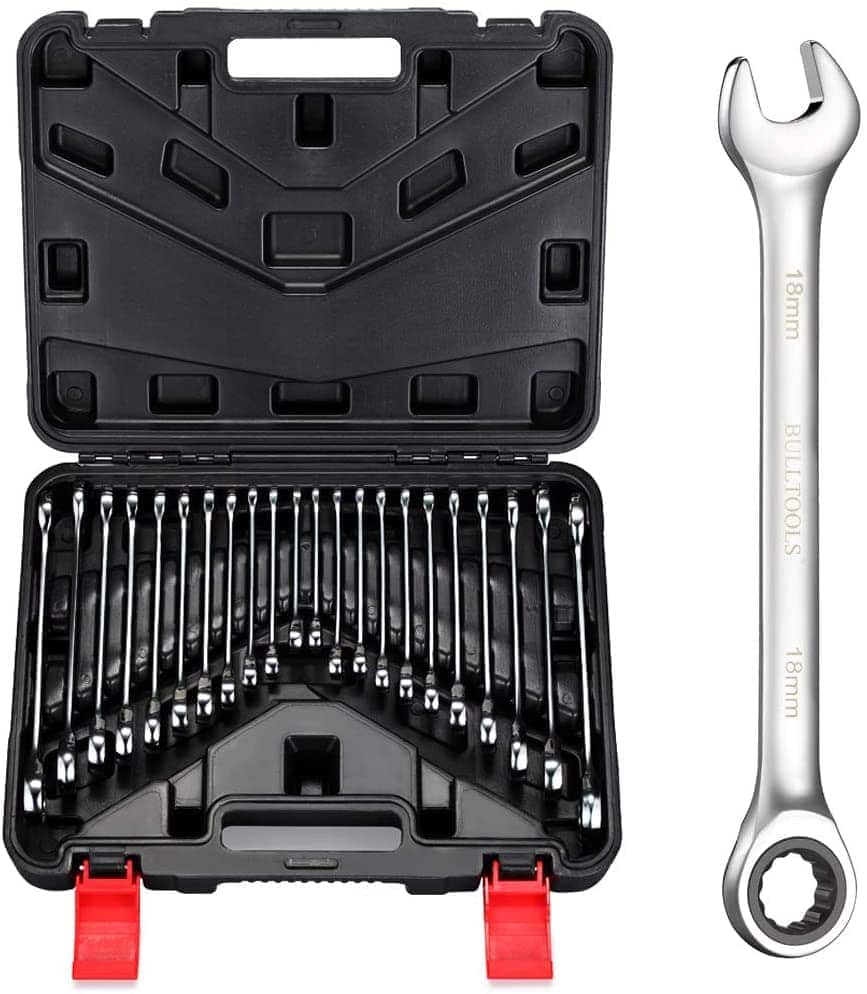 Ratcheting wrenches look very similar to box-ended wrenches. They have one end with a ratcheting device inside of it. This allows you to tighten or untighten a bolt without having to readjust the wrench continuously. This makes it useful for tighter spaces.
---
12.

Socket Wrench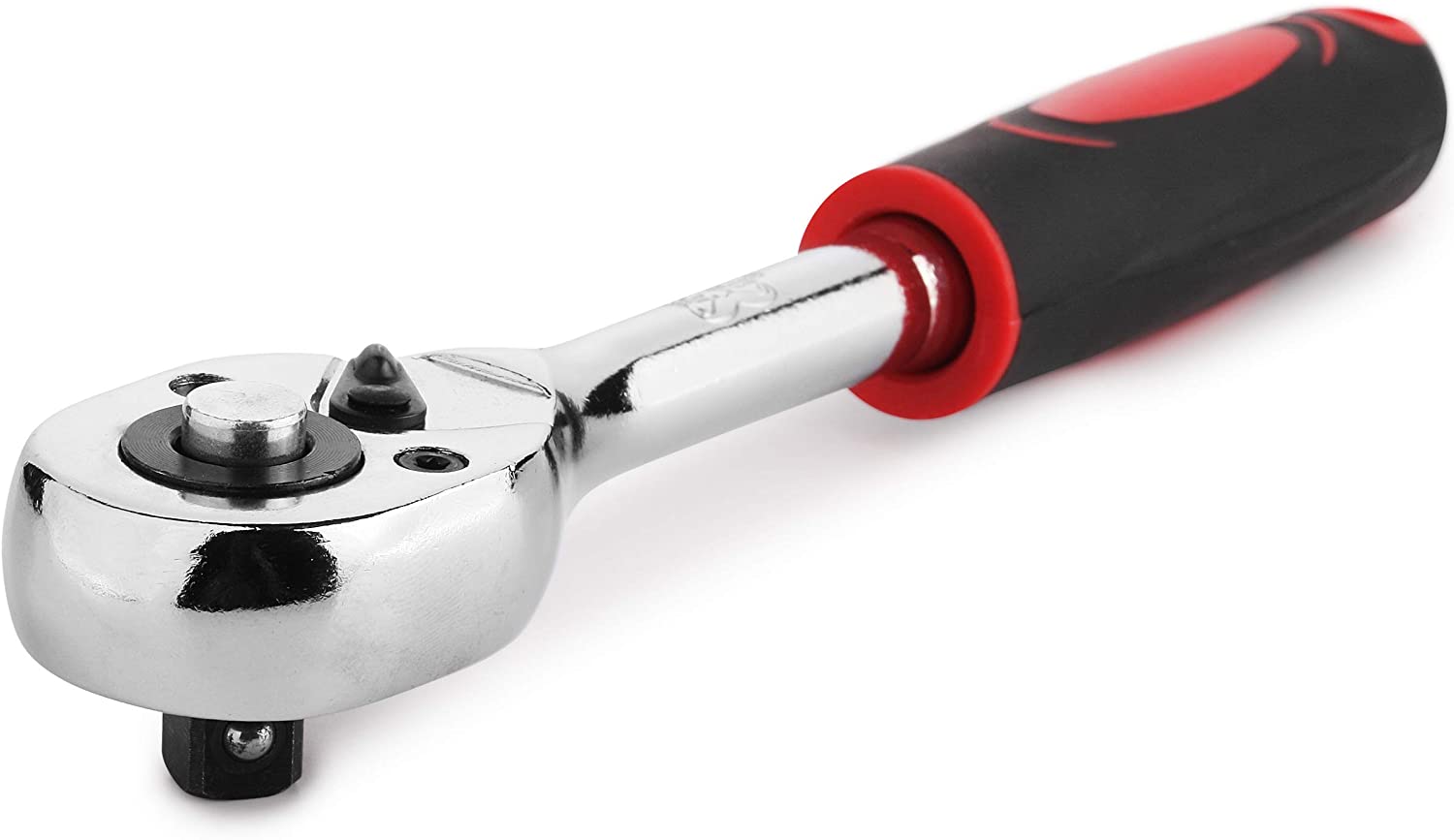 A socket wrench has a ratcheting mechanism inside it. It allows you to quickly tighten or untighten nuts and bolts without having to reposition the wrench regularly. They are available in many different sizes and often come in sets.
---
13.

Torque Wrench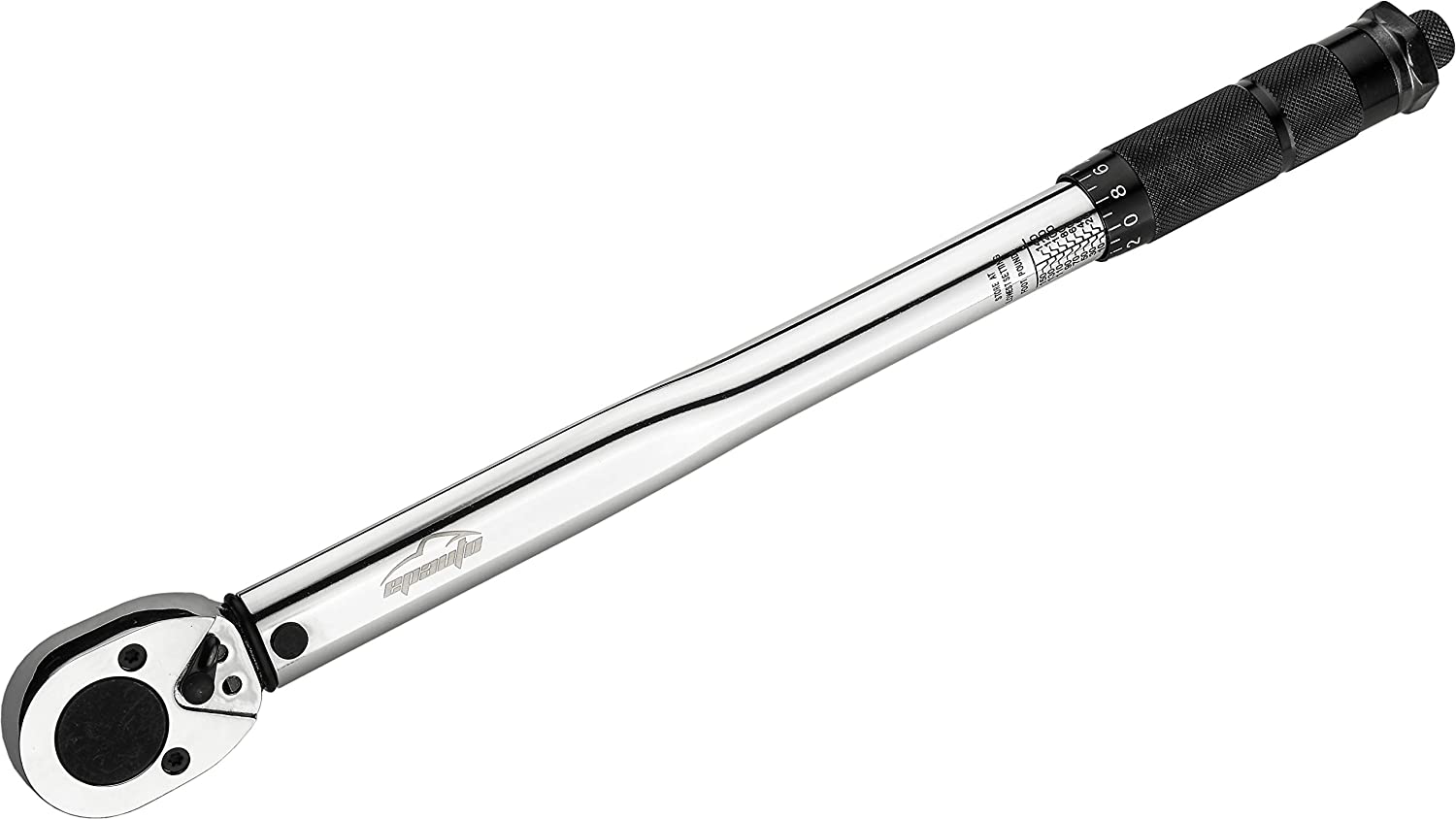 This wrench is designed to provide a particular amount of torque. You can change the amount of torque the wrench produces, making it suitable for many different projects. There are also different types of wrenches available, including manual and digital. They are most often used for automotive work, though they can be used in other fields.
---

Niche Wrenches
14.

Alligator Wrench

This wrench is not used very often. It gets its name for how it rips through nuts (which is usually not what you want). They are usually just seen in movies today because it is designed to handle square nuts and bolts, which are decently rare nowadays.
---
15.

Armorer's Wrench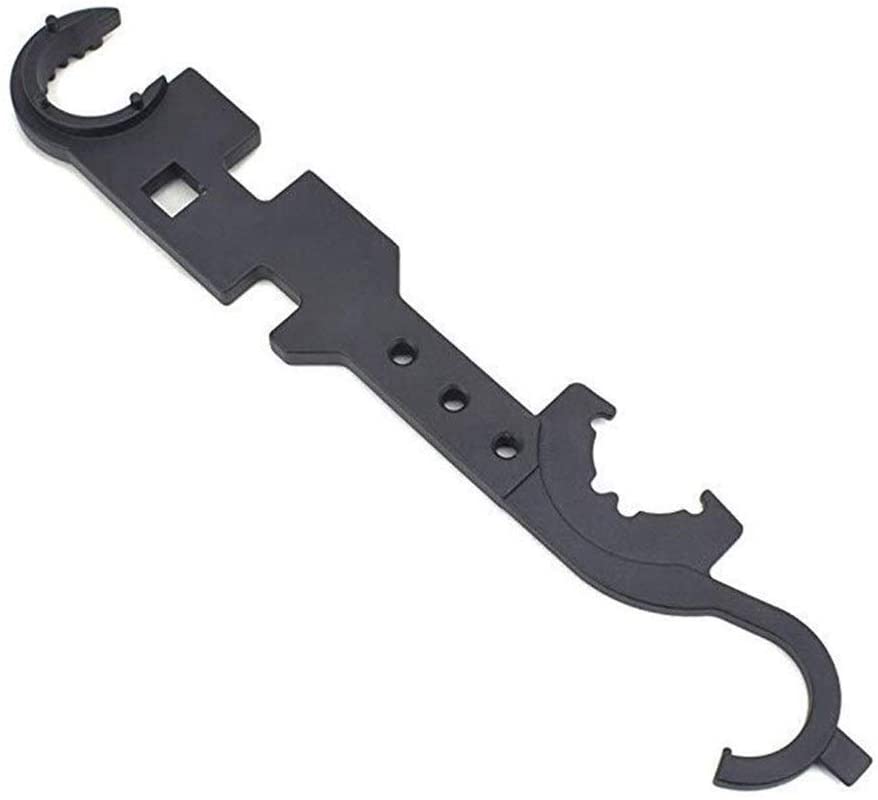 This wrench is used for specific models of guns, hence the name. It has a C-shaped head and a serrated head and includes many different square slots. Usually, you'll only use these if you work on guns.
---
16.

Basin Wrench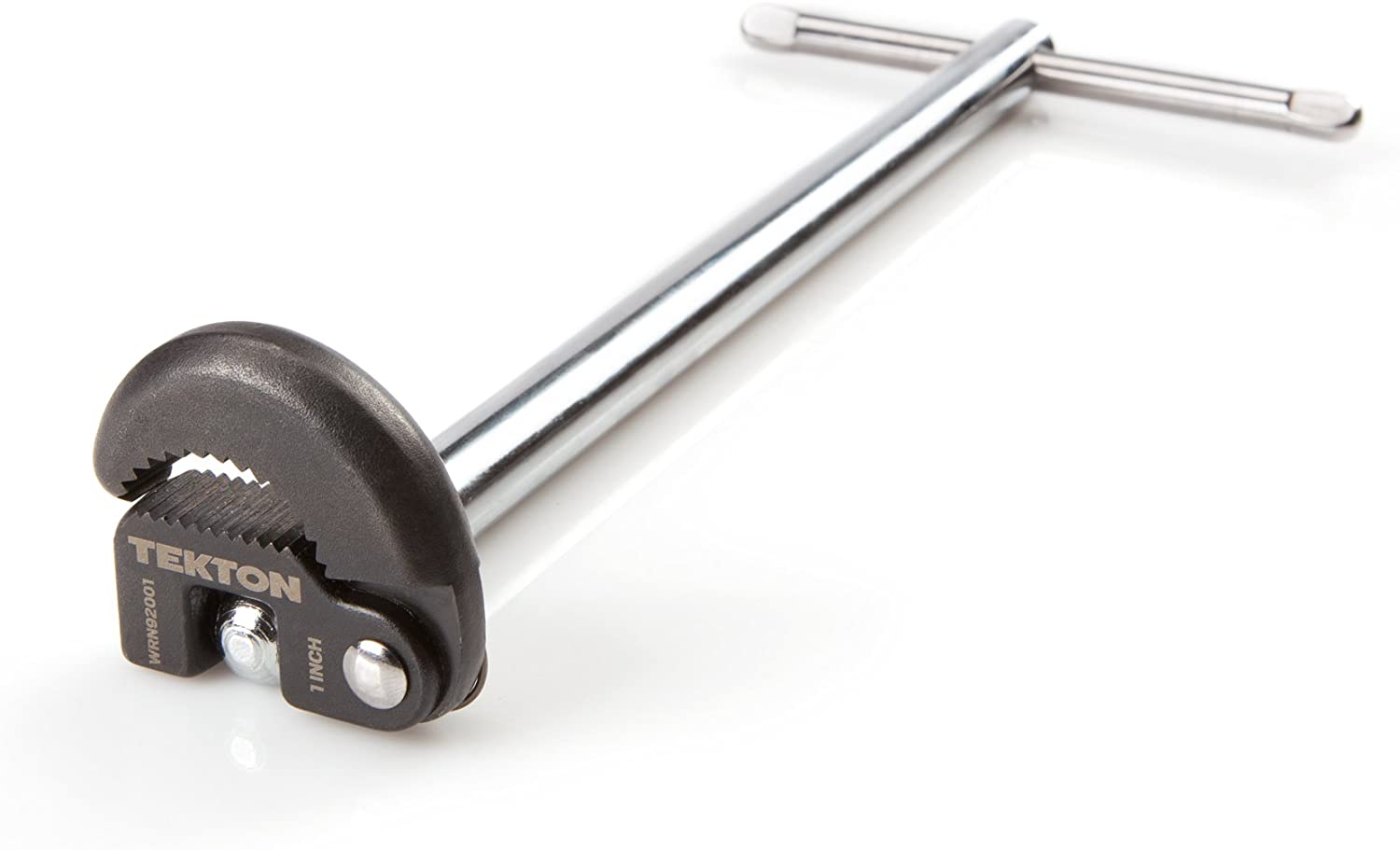 This wrench looks very odd. Many people might not even guess that it is a wrench at all. It has a long, T-shaped handle with a curved jaw that looks like the top of an "S." It is used to work on fixtures under sinks and toilets, hence why it is also called a faucet wrench.
---
17.

Bionic Wrench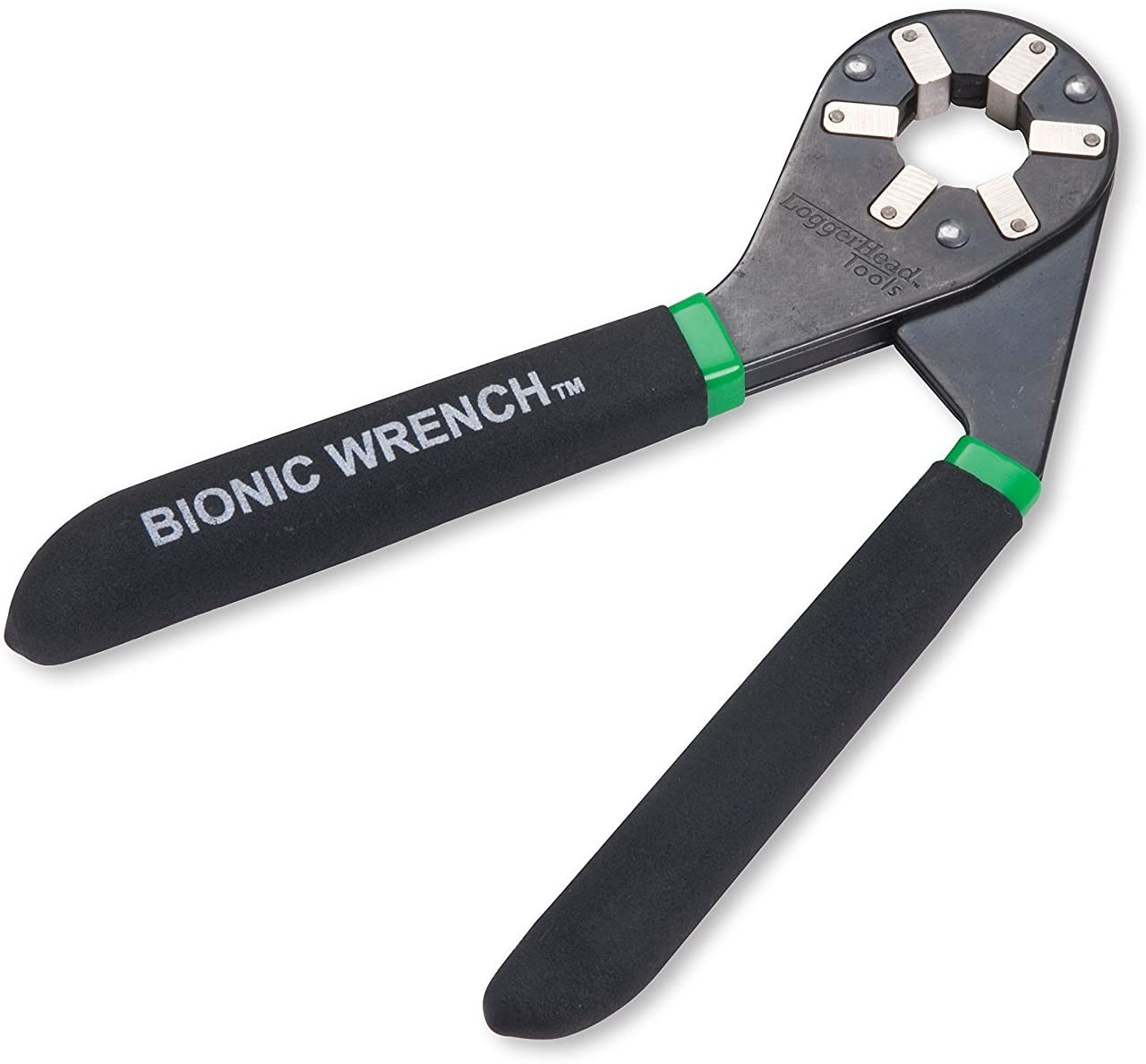 This is a sort of specialty wrench. Don't get too excited, though. It is like a wrench and a pair of pliers put together. So, when you squeeze the handles together, the hole tightens. It works similarly to an adjustable wrench because of this.
---
18.

Bung Wrench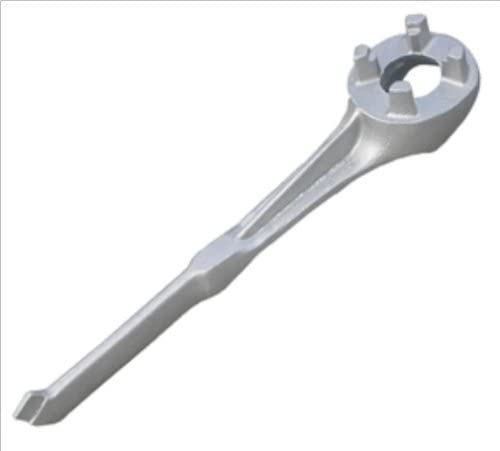 A drum bung wrench is socket-style. It is designed to remove the plastic or metal caps from barrels or drums, hence the name. There are a few different varieties available, including sparkless versions, when dealing with flammable materials.
---
19.

Cone Wrench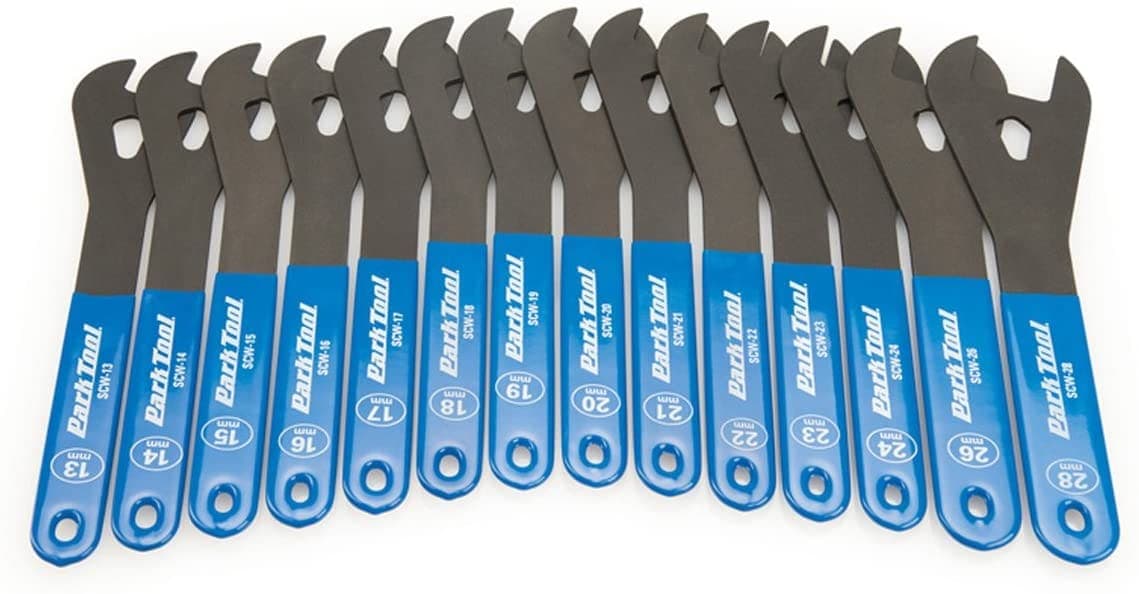 A cone wrench is a very flattened open-ended wrench. It works very similarly, except it is designed for very wide nuts and bolts. It is usually used on bicycles, though some random appliances need these wrenches, like washing machines. It is sometimes employed for very gentle projects where ordinary wrenches might be too thick.
---
20.

Die Stock Holder Wrench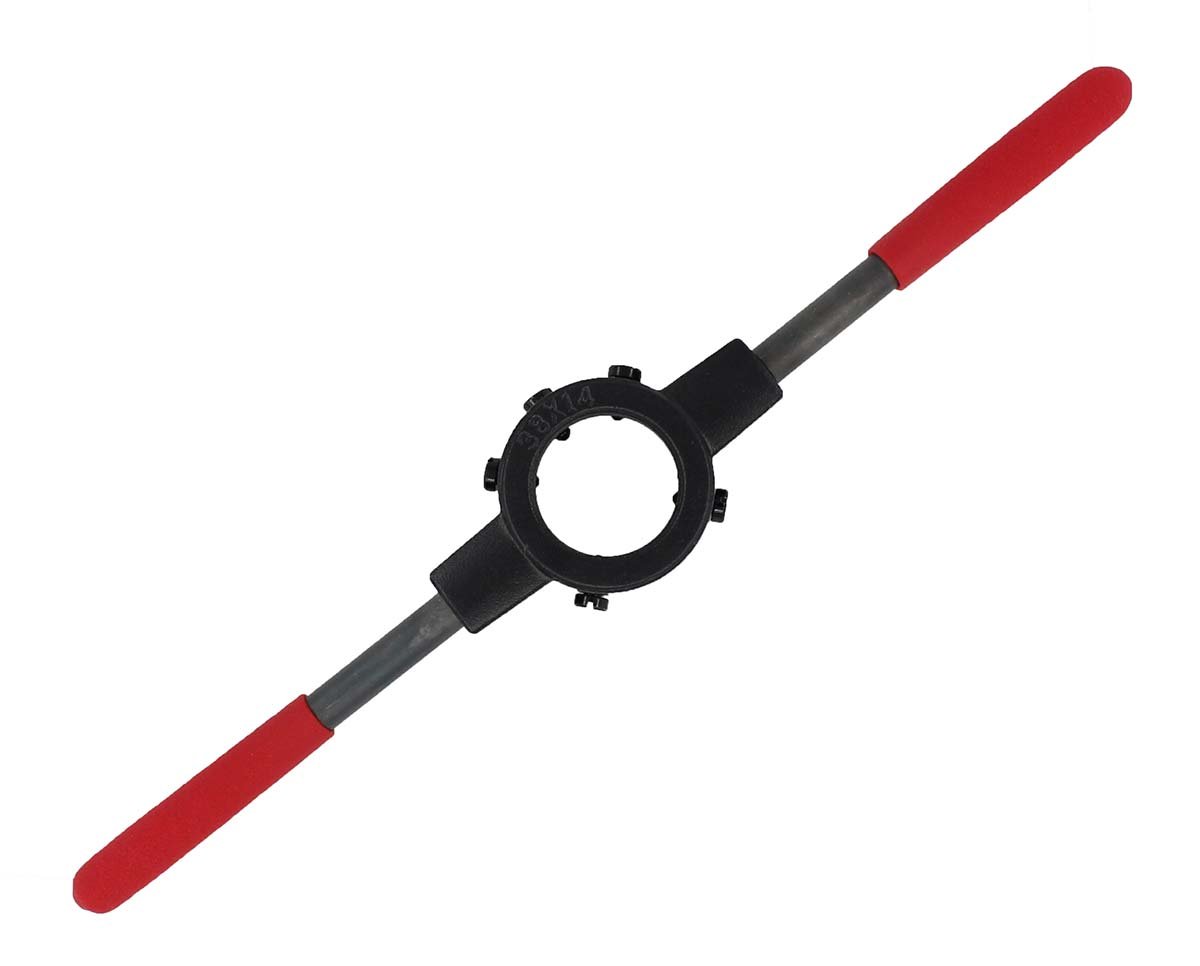 This is another strange wrench. It is available in a few different varieties, which can look very different from each other. They are used for creating threads on nuts and bolts. They are usually only found in tap and die sets.
---
21.

Dog Bone Wrench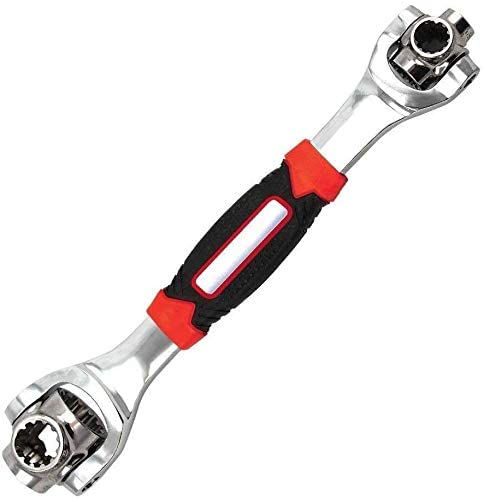 As you might expect, this type of wrench looks like a dog bone. It is sometimes also referred to as a dumb-bell wrench because of its shape. They are usually used for bike maintenance, so you only need one to plan on working on your bike. However, they also fit into tight places easily, which may make them suitable for some projects.
---
22.

Drum Key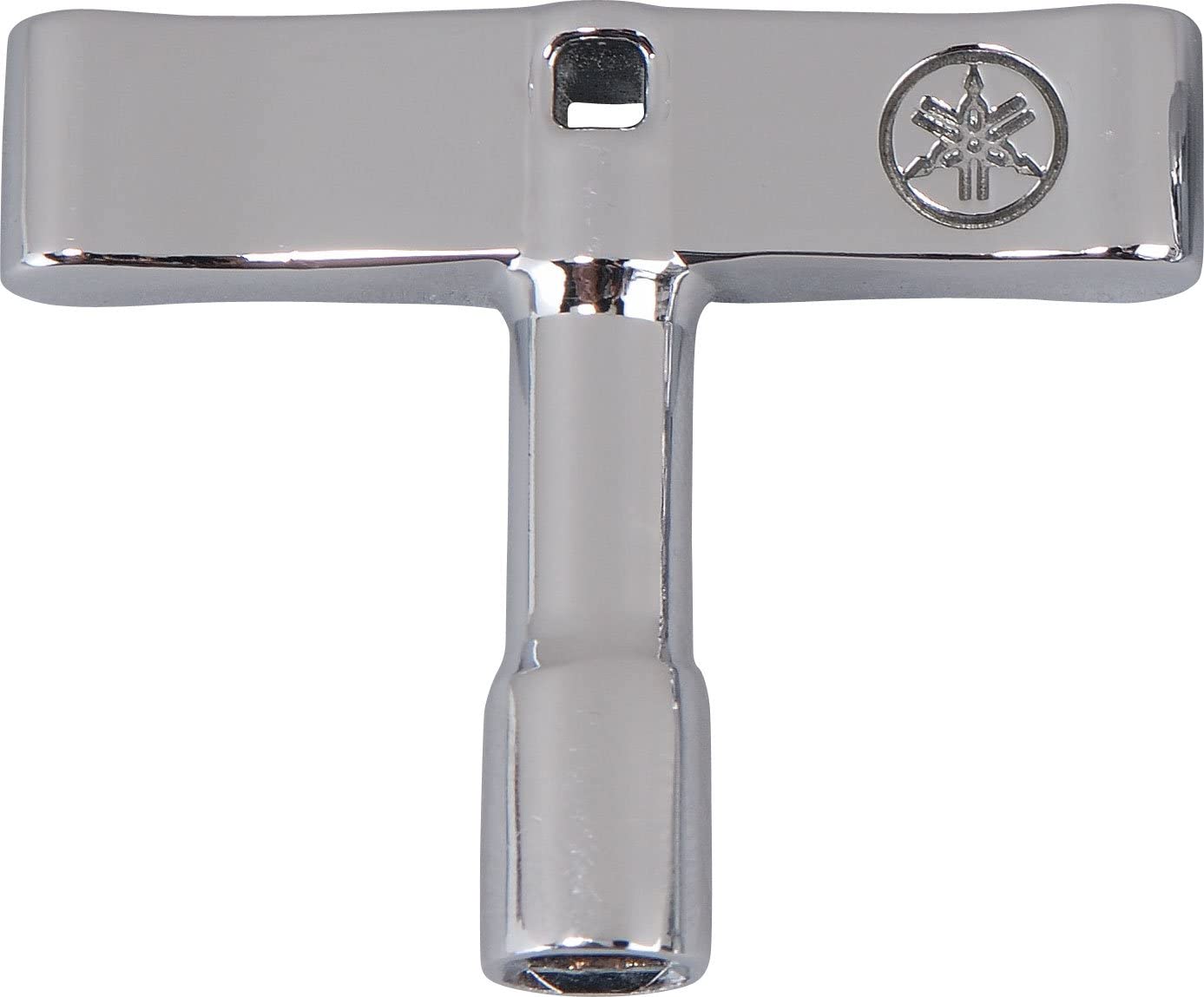 A drum key is a T-shaped wrench with flattened handles. They are only used for tightening and untightening percussion instruments. So, unless you own a drum, you probably won't see one. There are a few varieties available—sometimes it depends on the type of drum you have.
---
23.

Fan Clutch Wrench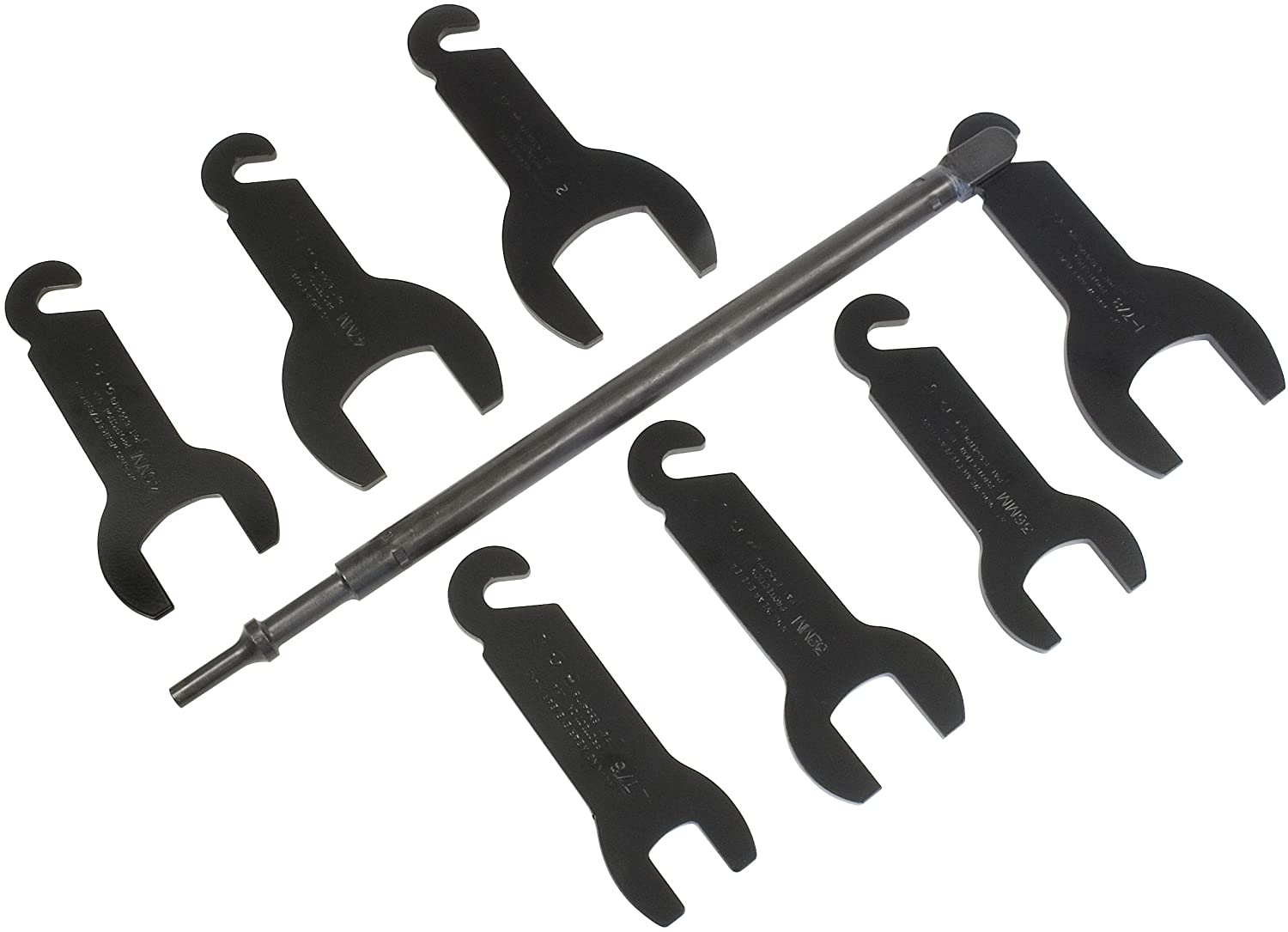 This type of wrench is designed to remove fan clutches on cars. It is flat with a U-shaped opening on one end. Mechanics really only uses them.
---
24.

Fire Hydrant Wrench

As you might guess, these are used on fire hydrants. Unless you need to access a fire hydrant, you probably don't need this sort of wrench. They are very niche. The end is usually very adjustable and has a long handle to allow plenty of torque to be applied.
---
25.

Flare Nut Wrench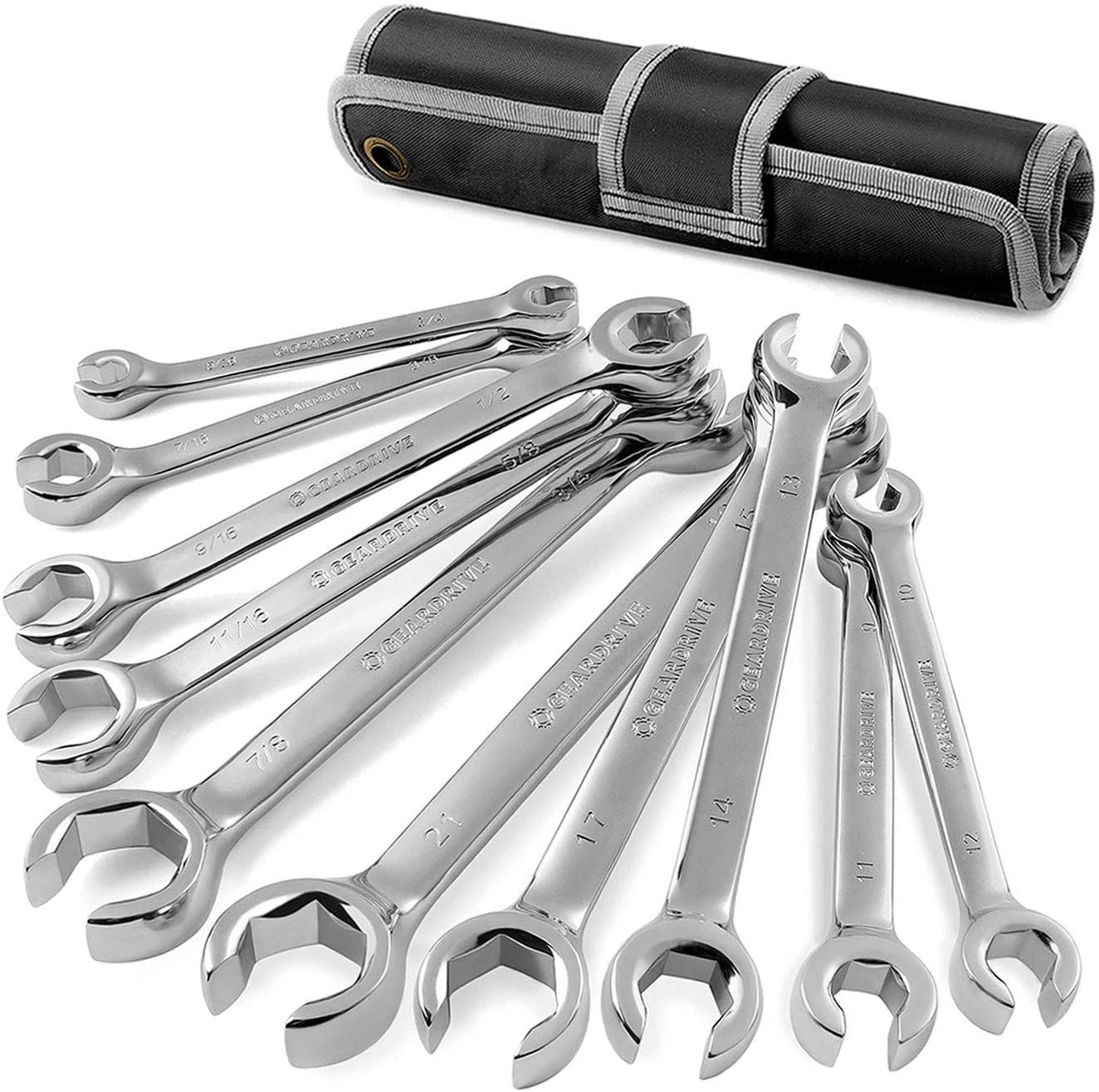 This is like an open-ended box wrench. It is just wide enough to fit around a tube if you needed it to. However, it also grips nuts like a box wrench. They aren't used very often at all, as most people purchase a box wrench or an open-ended wrench. They are usually used in plumbing on very soft metal.
---
26.

Garbage Disposal Wrench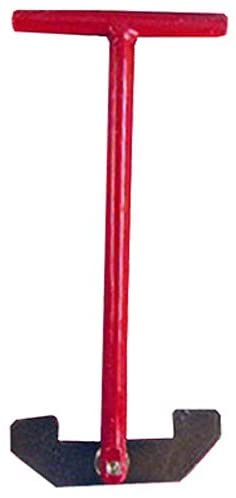 This really isn't a type of wrench. It is used to unclog garbage disposals. There are a few different varieties available, and many plumbers will often have a few different types of wrenches to reach different places in the garbage disposal. If you're the average homeowner, you may want to have one if you experience a clog.
---
27.

Hammer Wrench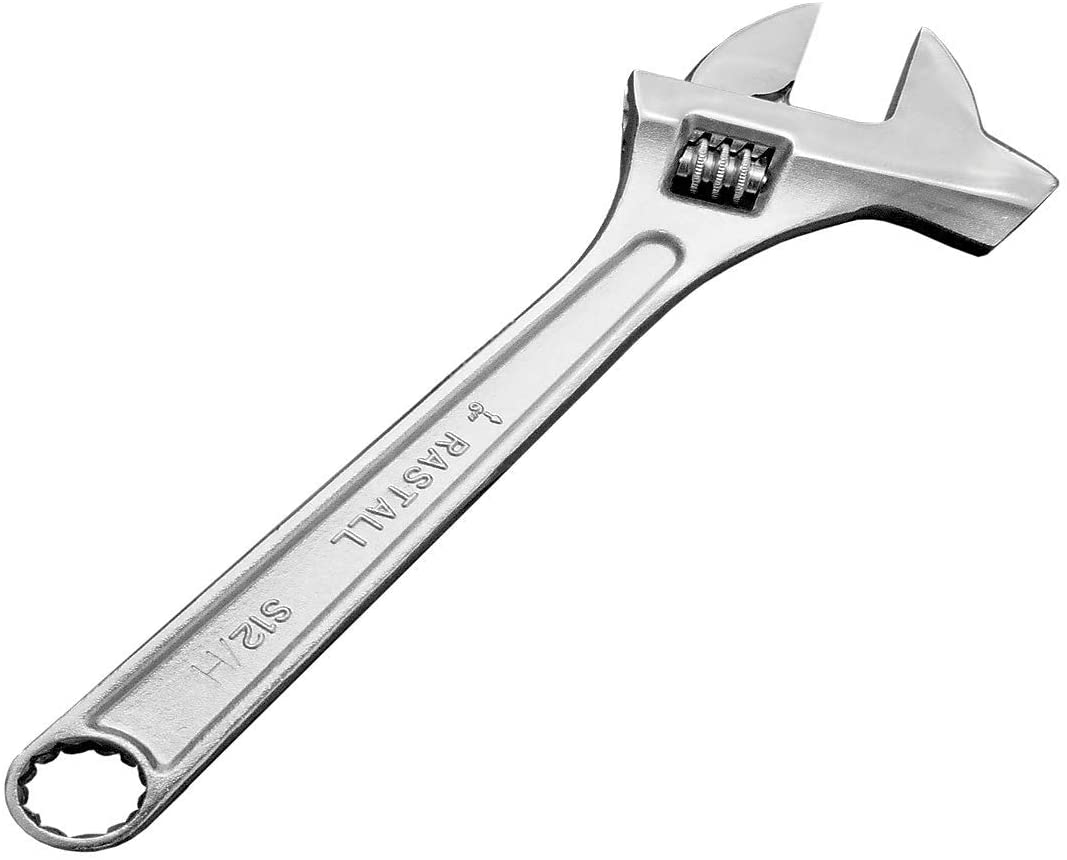 This is a very stubby, short wrench that you can hit with a hammer to transmit a high force. It is used most often for tightening fasteners. It can also be used on rusted bolts that require a lot of force to untighten.
---
28.

Monkey Wrench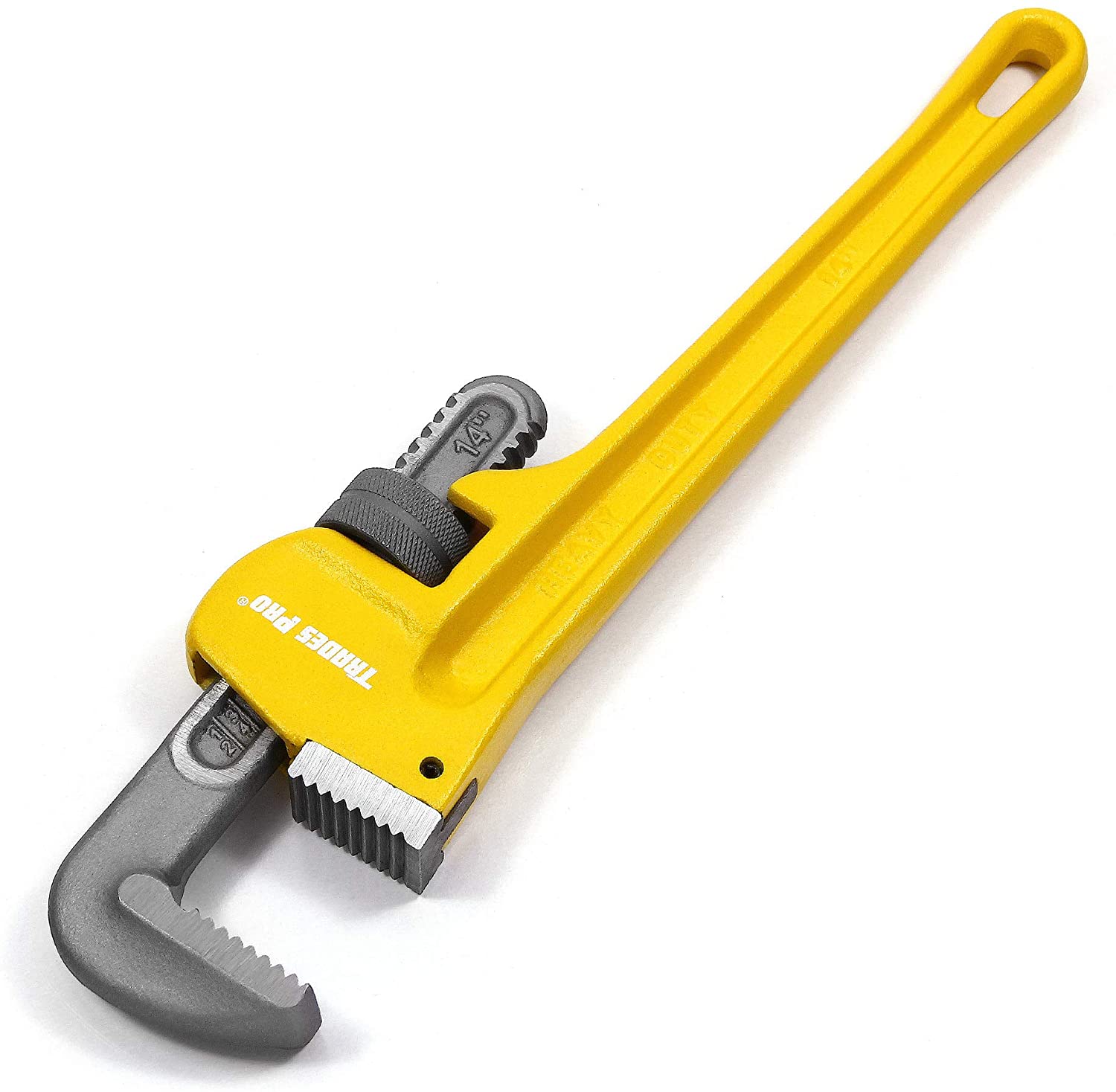 What a "monkey wrench" is varies. Today, this term usually refers to a type of wrench that is adjustable, though it looks similar to an alligator wrench. They are quite rare today.
Related Read: Who Invented the Monkey Wrench?
---
29.

Pedal Wrench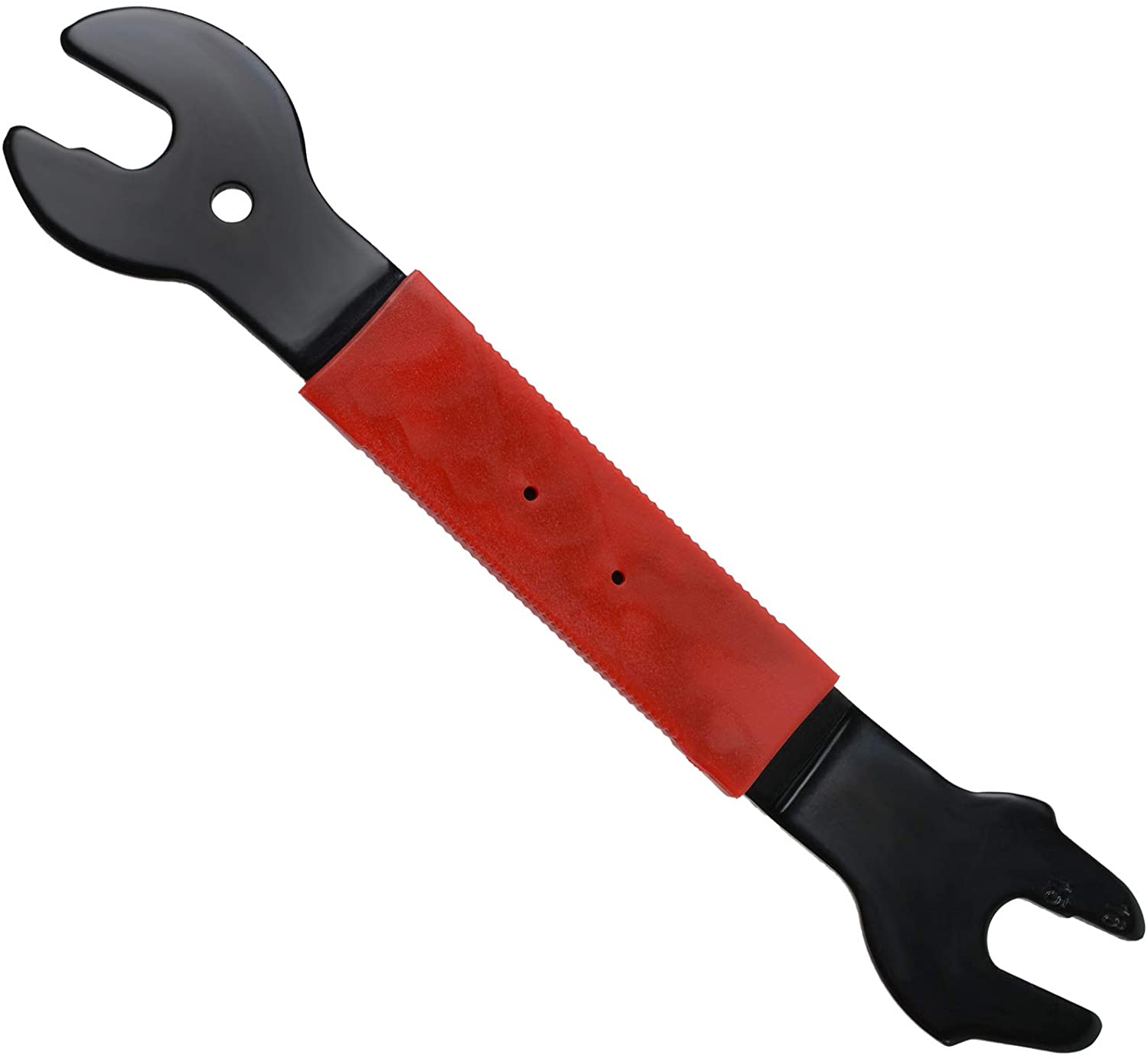 This type of wrench usually has one or two U-shaped recesses on the side of the head. They are usually used for repairs that involve pedals, unsurprisingly. Most often, you'll likely see them used on bicycles, but they may be necessary for other repairs as well. Some festivals and fairground rides require this wrench.
---
30.

Pliers Wrench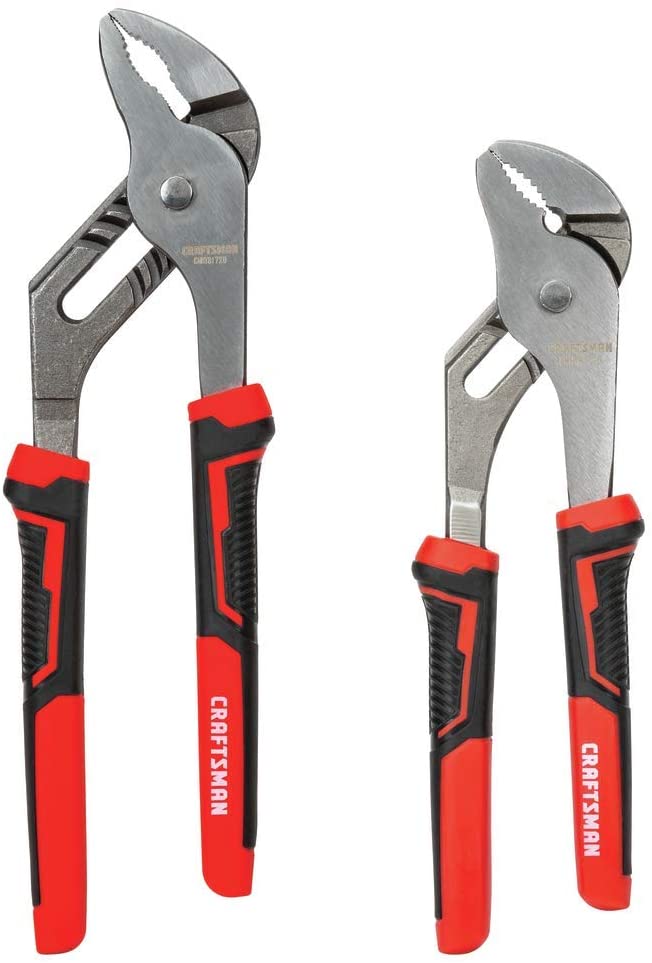 These aren't as rare as other niche wrenches, but you've likely never seen one. They are a mix between a pair of pliers and a wrench. They are somewhat adjustable and have a bolt that connects the handles and the head.
They can be used on a variety of different heads because they are adjustable. However, there are usually other, better flexible options available, so they are not used very often.
---
31.

Plumber's Wrench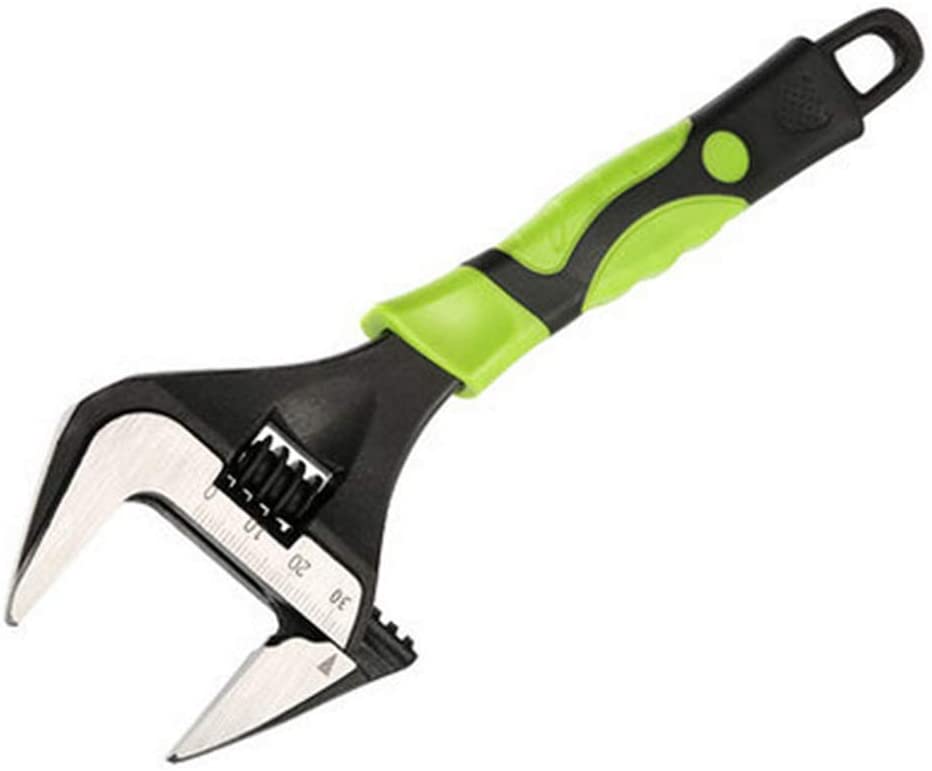 These are very similar to pliers wrenches. However, they can also be used on different pipes and things. Because of that, they are most often used by plumbers (when they are used at all). However, they are quite rare. You probably won't use one unless you're a professional plumber.
---
32.

Spanner Wrench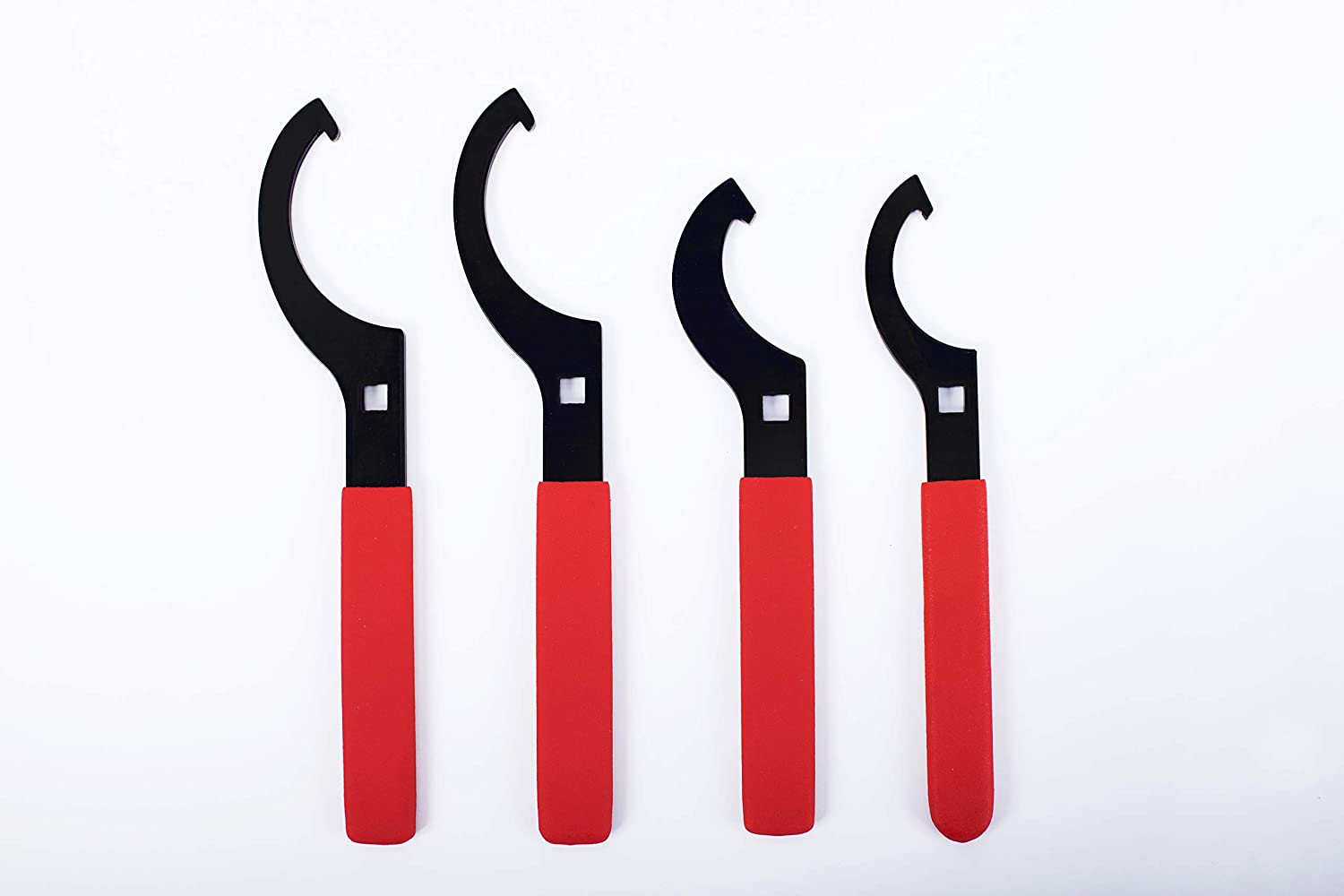 This is a very niche tool that resembles a hook or sickle. They have pins in them that allow them to be used on a variety of items. However, they are rarely used today. You probably won't see one or need to purchase one.
---
33.

Spark Plug Wrench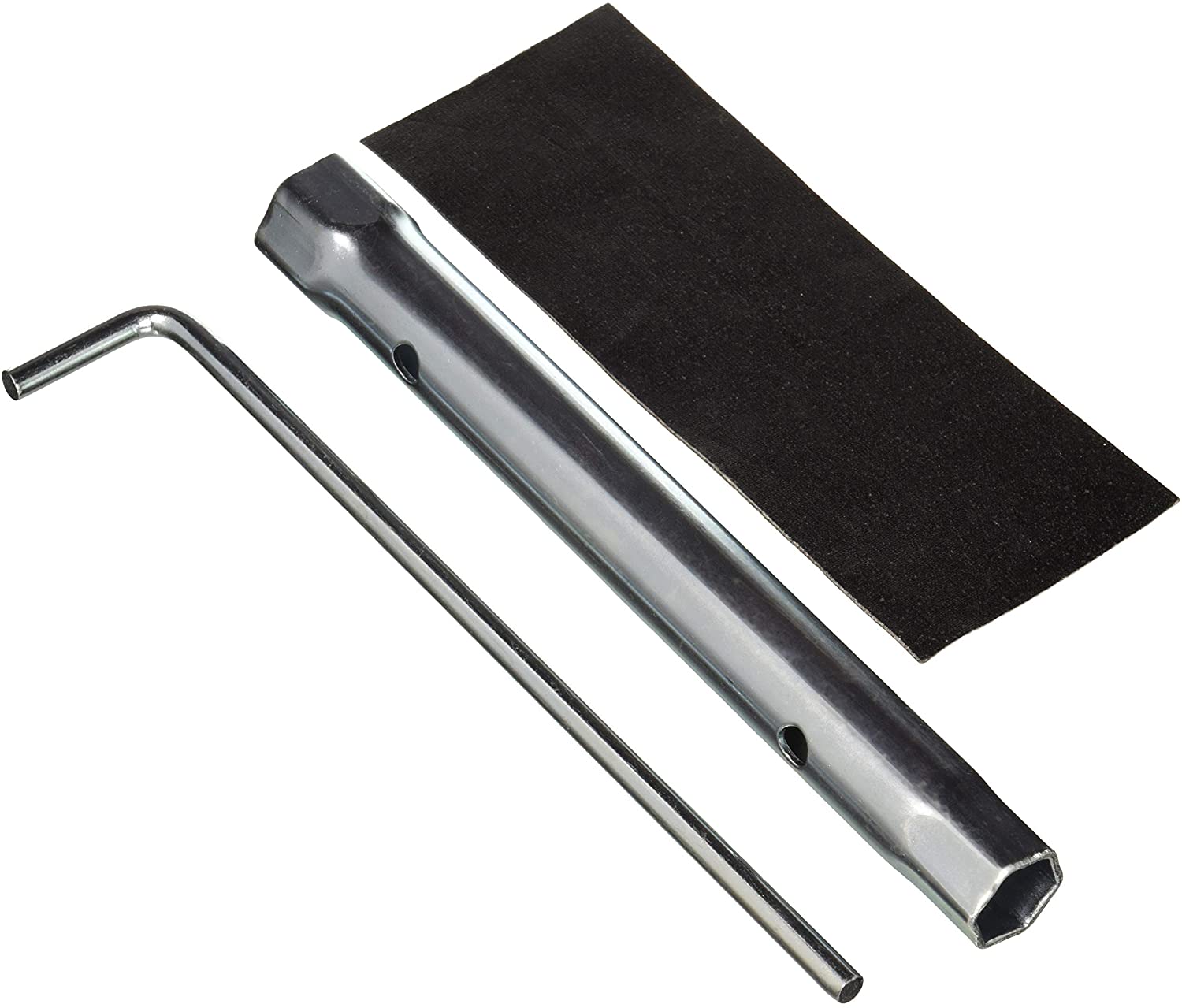 As you might guess, this type of wrench is used for spark plugs. If you need to remove a spark plug from anywhere, including lawnmowers and smaller machines, you may need this wrench. However, unless you work on your cars or other vehicles, you probably don't need this. It is usually seen in maintenance shops and car repair places.
---
34.

Spoke wrench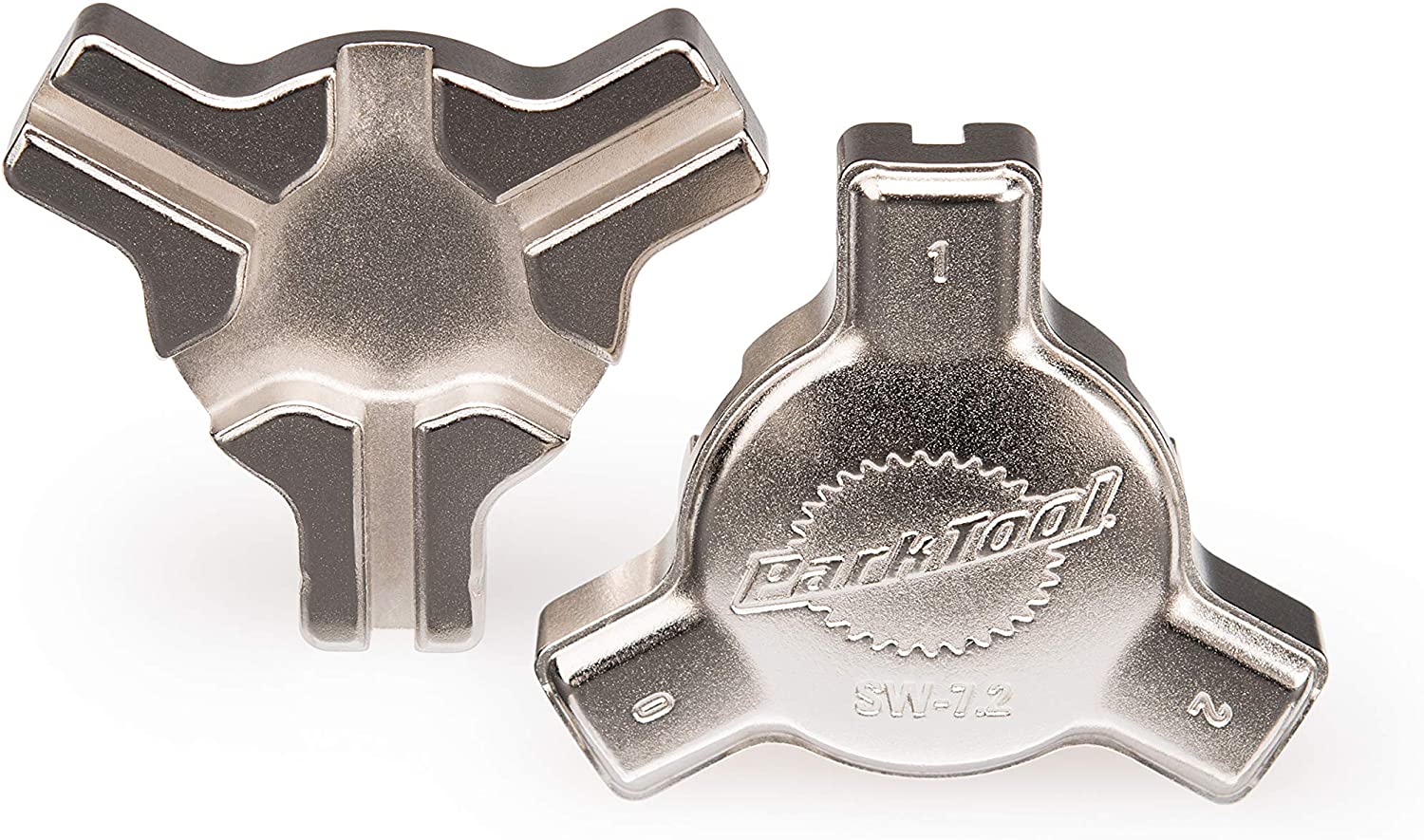 This really doesn't look like a wrench. It is used for maintaining spokes on wire wheels, like those found on bicycles. There are little recesses around the wrench that fit around each wire spoke. They can be rotated all around without having to remove and adjust the wrench.
Usually, they are used on bikes. However, other machines with spoked wheels may require them.
---
35.

Spud Wrench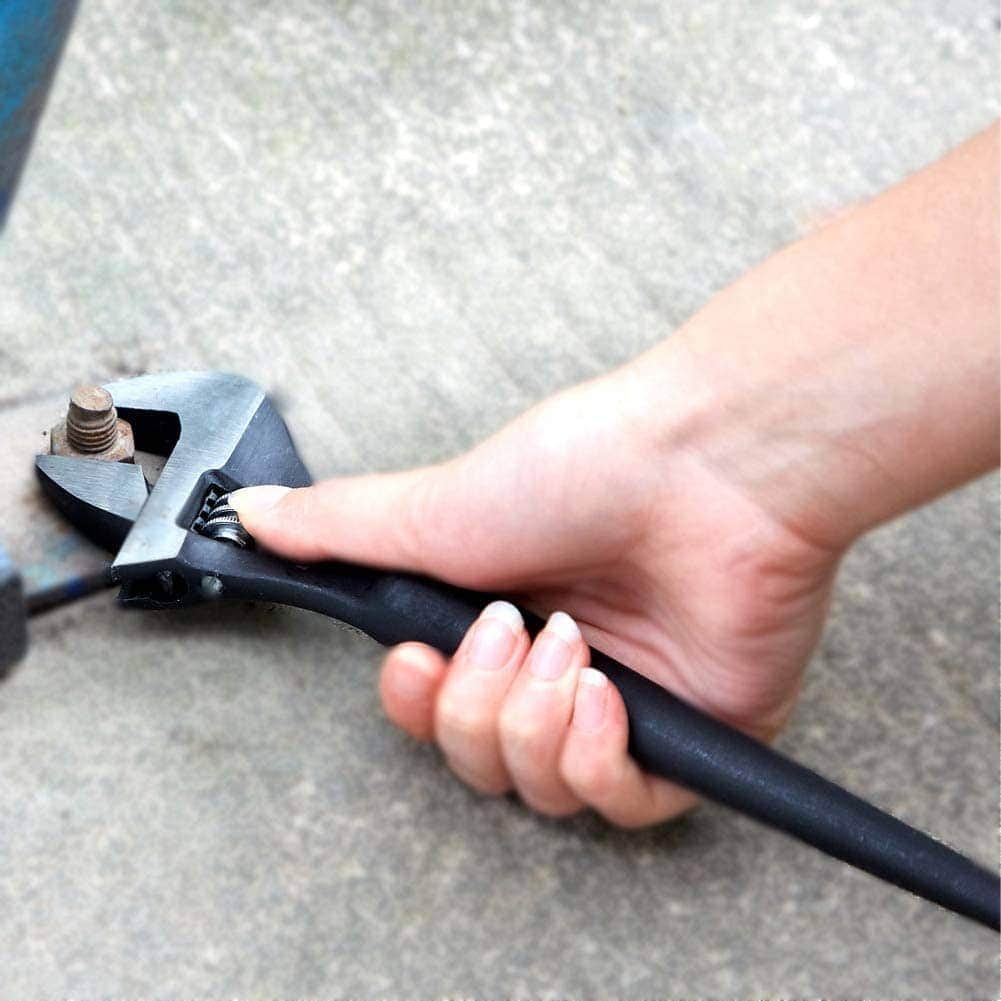 This tool used to be used to line up holes on pipes. However, the plumber's wrench is mostly used today, so they don't get much use by plumbers today.
With that said, it may still be found in some toolboxes. It is mostly a matter of your personal preference. Some older plumbers still use them because that's what they learned to use.
---
36.

Strap Wrench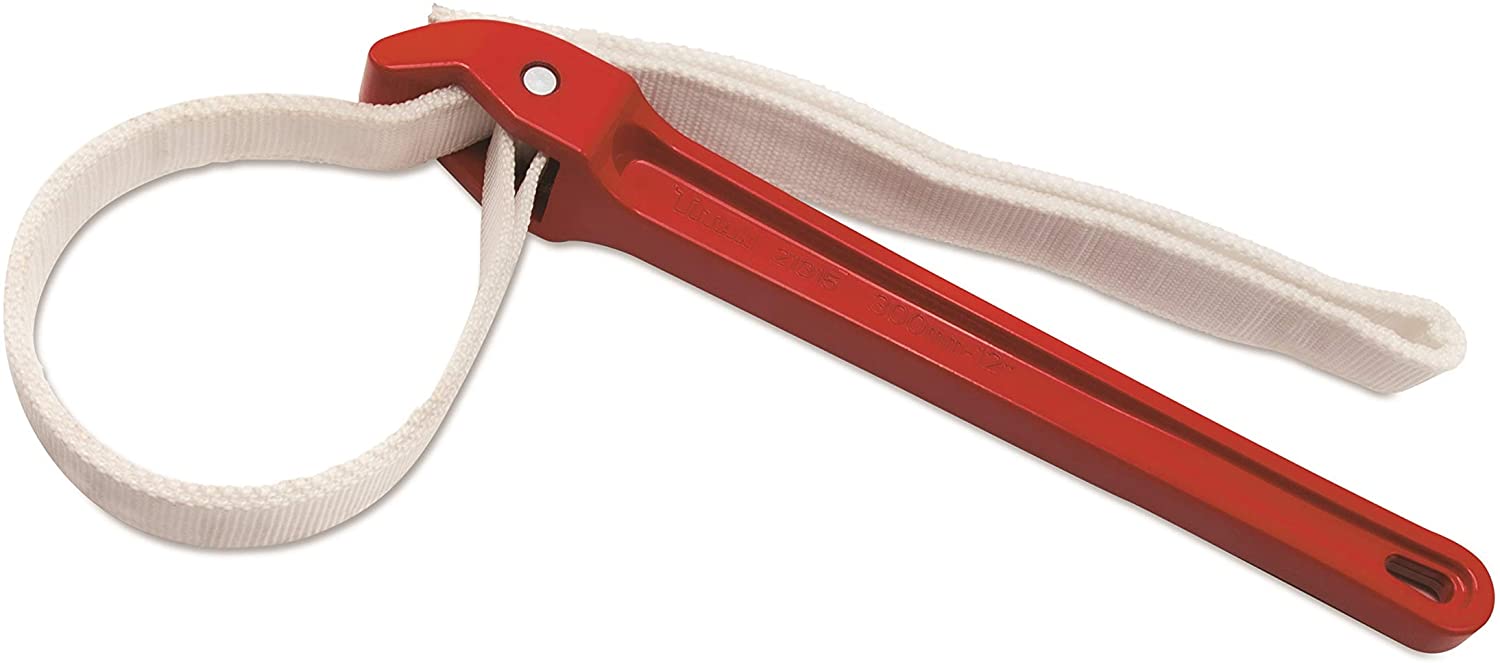 This type of wrench is used on bolts and nuts that are too slippery for ordinary wrenches. In practice, this usually means they are used during oil changes. However, they may also be used in other situations.
---
37.

Stubby Wrench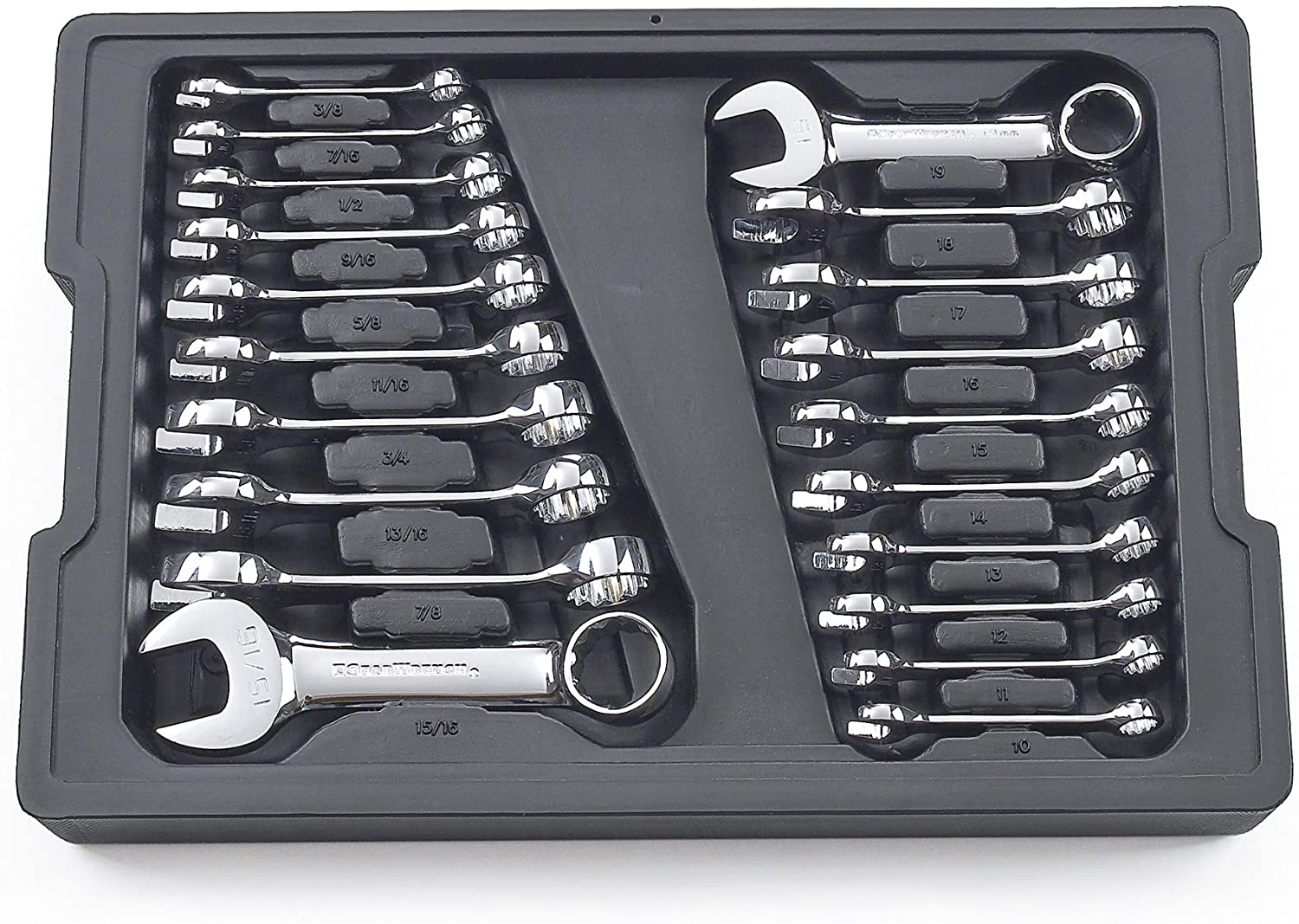 This is a very short type of wrench, hence why they are also known as short body wrenches. They are a short version of a combination wrench. Most people use them when working in tight quarters, where a regular-sized wrench may not work appropriately.
---
38.

Tap Wrench

This is used for cutting female threads, which are usually found inside of a nut. They are only used in particular circumstances, which is why you probably haven't seen one. They also don't look like a type of wrench but are generally considered to be one.
---
39.

Tension Wrench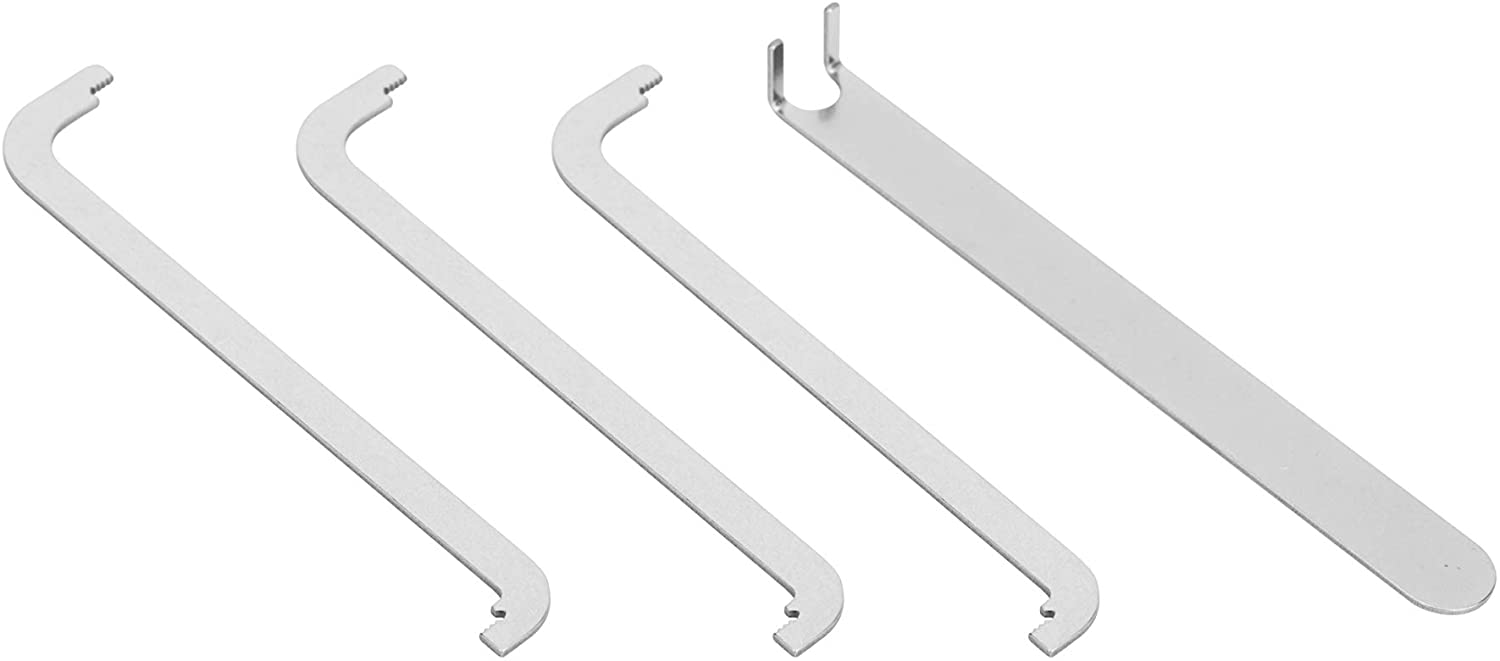 A tension wrench is notoriously used for lockpicking, but it can be used for other uses. They can be rigid or flexible, depending on the variety. If you've played a video game where you've picked locks, then you may recognize this type of wrench.
---
40.

Torx Key

This tool looks very similar to an Allen wrench. However, it is star-headed, which allows it to fit into star-shaped indents of special bolts and screws. Though, because these bolts and screws are relatively rare, the Torx key is rare as well.
See Also:
---
Featured Image: Pixabay