7 Victorian Interior Design Ideas (With Pictures)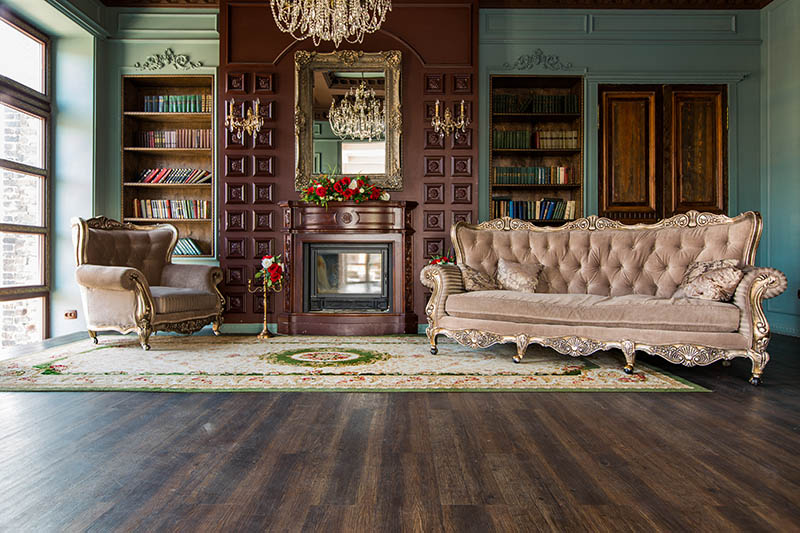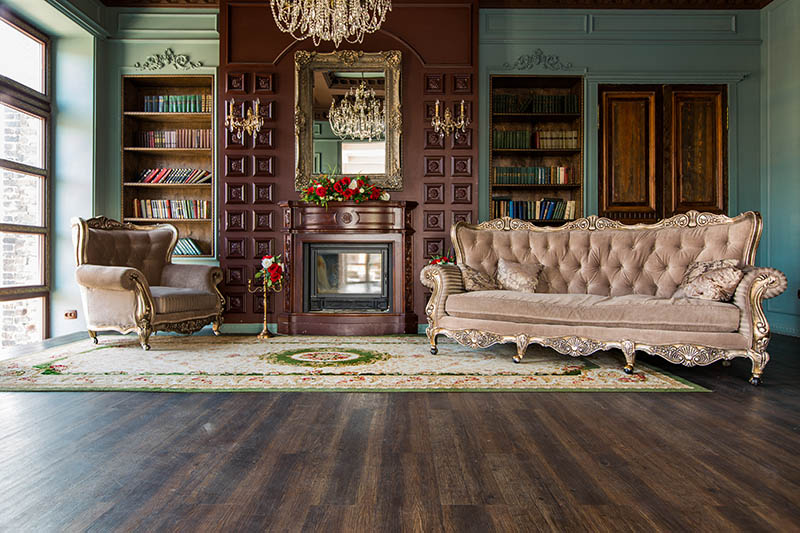 Victorian interior design developed and was popular during the Victorian era, hence the name. This style was dominant in the mid-19th century to early 20th century (or between the 1830s to 1900). The Victorian style was influenced by the societal change of the time, as well as advancements in technology. It isn't our version of "modern" design, but it was considered "modern" at the time.
There are many characteristics that set this design apart from others, including antique collectibles, stained glass, and formal layouts. However, this design did vary from place to place and year to year. As a result, Victorian interior design can vary significantly depending on the time period and regional influences. While the Victorian style remains popular in some circles, modern interpretations often blend elements of Victorian design with contemporary sensibilities for a more balanced and updated look.

The 7 Victorian Interior Design Ideas
1.

Ornate Décor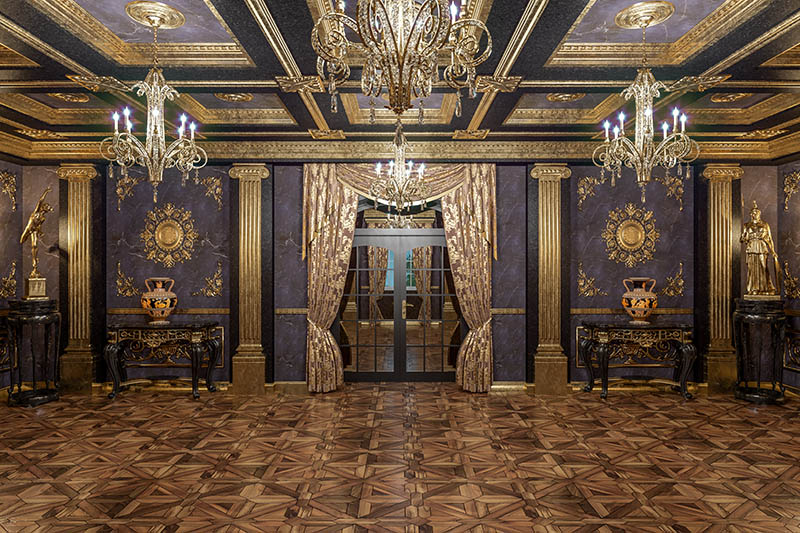 Ornate decor is a defining characteristic of Victorian interior design. Very elaborate designs were often chosen for interior spaces. For instance, textiles often included intricate patterns like paisleys and florals. These patterns were often rich in detail. Textiles were also embellished with tassels, fringes, and braids. These decorative elements were used on curtains, upholstery, and even lampshades.
Woodwork and furniture pieces were often adorned with intricate carvings. These carvings could range from delicate floral motifs to more elaborate scenes or patterns. Gilded accents weren't uncommon, either. Golden picture frames, mirrors, and light fixtures could be seen in most designs of the era.
---
2.

Rich Color Palette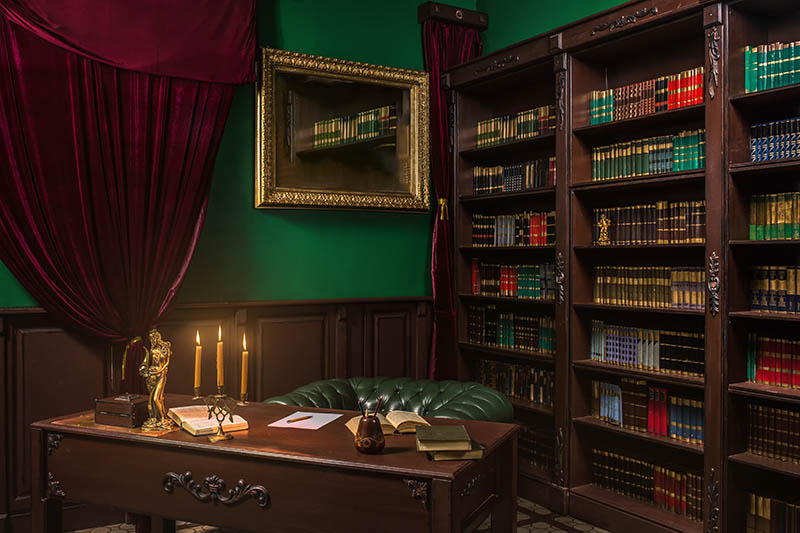 Deep, rich colors were favored in Victorian interiors. Jewel tones like deep reds, blues, greens, and purples were commonly used. Often, gold was utilized as an accent, which we discussed above. Contrasting combinations were also very common at the time, with darker colors being used alongside golden accents.
Victorian interiors weren't afraid to layer colors and patterns. Different patterns in similar or complementary colors were often used together for textiles, wallpapers, and upholstery. This layering of colors and patterns contributed to the ornate and visually dynamic nature of Victorian decor.
All of the different, rich colors add to the complexity of the design, which is what most Victorian interiors were going for.
---
3.

Ornate Furniture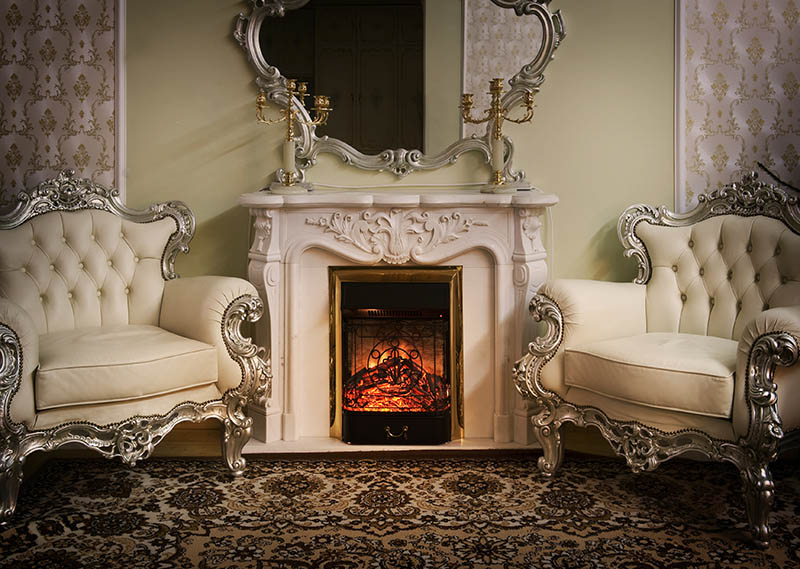 While Victorian design overall was very ornate, the furniture, in particular, was very classy. Victorian furniture was crafted from high-quality and luxurious materials such as mahogany, rosewood, walnut, and oak. These woods were often chosen for their rich colors and durability. In many cases, they were cared for with intricate designs, like floral patterns and mythical creatures.
Victorian furniture often featured curvaceous and voluptuous silhouettes. Sofas, chairs, and tables had rounded designs. Upholstery played a crucial role in ornate furniture. Rich fabrics like velvet, brocade, and damask were used for upholstery, often in deep, jewel-toned colors. Tufting, fringe, and tassels were common embellishments on upholstered furniture.
Whatever could be done to make the furniture look more complicated and dramatic was often done.
---
4.

Multiple Patterns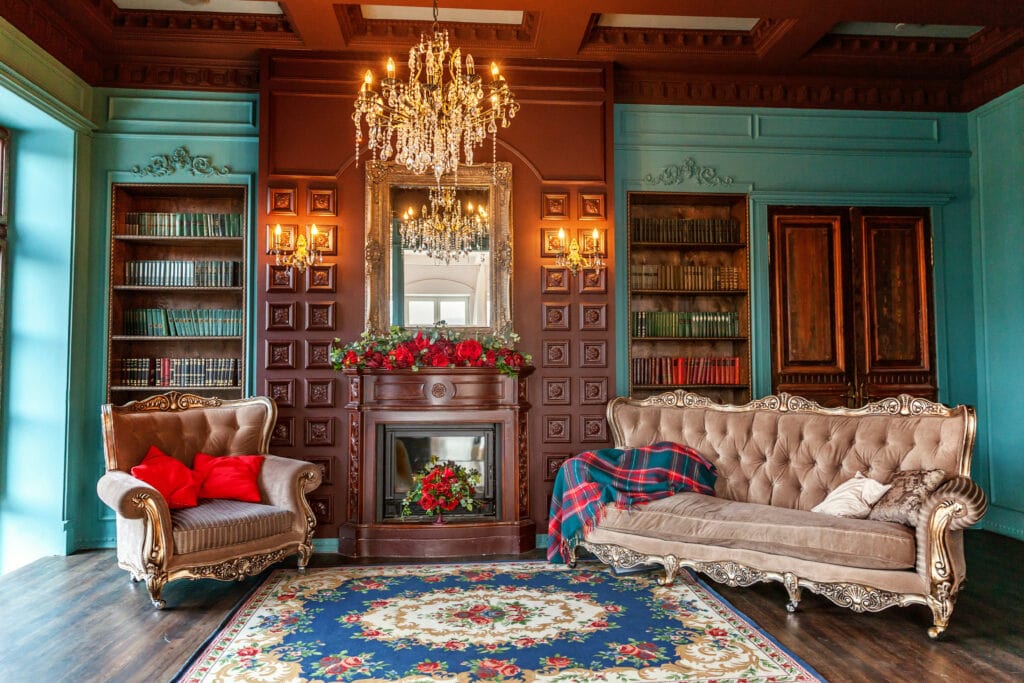 Today, multiple patterns are often a no-no. However, in Victorian times, they were considered a good thing. Often, this was considered eclectic and visually stimulating. It made the design more complex, which was exactly the point.
Victorian design also included a range of textiles. Often, different patterns were used on rugs and couches, for instance. Wallpaper is another staple. Different wallpapers may have even been used in the same room, adding to the complexity of the design.
While multiple patterns were used, Victorian designers often chose patterns that shared a common color palette. This helped tie the different patterns together.
---
5.

Detailed Architecture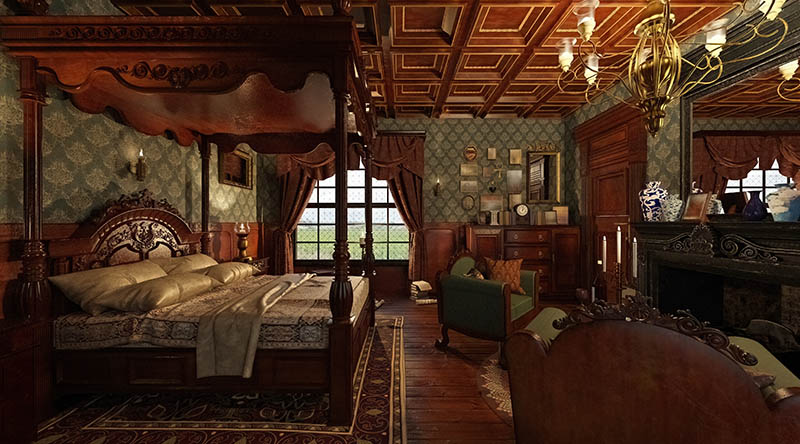 Victorian homes often featured elaborate architectural details. Homes often used several different architectural styles in the same room or home, which made the design more complex. Crown molding was commonly used. This is a decorative element that runs along the top of walls, where they meet the ceiling. In Victorian interiors, crown molding was often intricately designed, featuring patterns, curves, and sculpted details.
Architectural columns were used to define spaces and create a visual hierarchy. They could be found in entryways, as room dividers, or surrounding fireplaces. These columns were often adorned with intricate carvings and designs.
Fireplaces were also extremely common, and they often included detailed carvings on their mantels. Sometimes, the fireplaces themselves were extremely complex.
---
6.

Comfort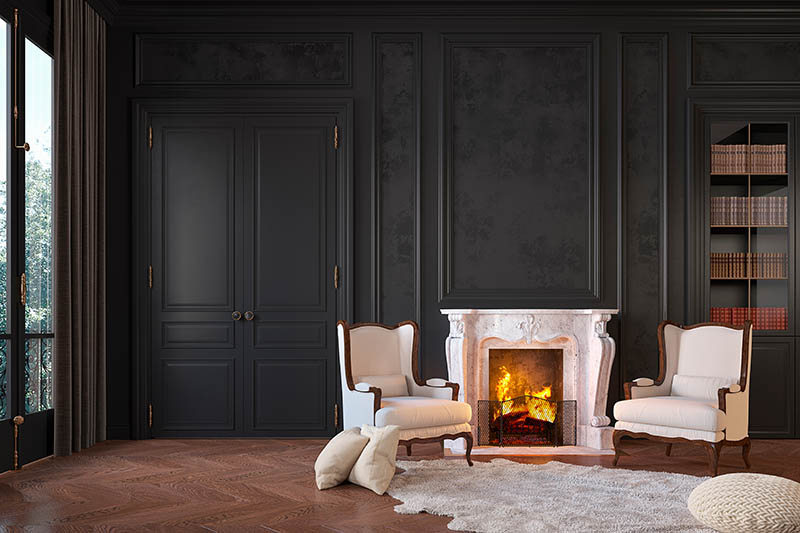 While this design element may look very formal and complicated, it also focuses on comfort. Chairs and other seating areas were usually upholstered, for instance. Textiles were used because they looked nice and provided comfort. You'll often see very fluffy chairs that look comfortable to sit in.
Plush upholstery was extremely common and was often made with soft fabrics like velvet. Tufting was commonly used to add padded surfaces to make sofas and chairs more comfortable. While padded seating is common today, it wasn't so common back in the 1800s.
Often, these padded surfaces were expensive to purchase and care for. Therefore, having them in your home also signaled that you had a bit of money to spend.
---
7.

Antiques
Many Victorian interiors also included various art objects, curiosities, and knick-knacks. Today, we might consider it a form of "maximalism." With minimalism being so popular today, this is a less common design element. However, if you go back to the height of this design choice, you will see it a lot.
Display cabinets were common and usually protected more fragile pieces. However, other pieces may have been sitting out. China and porcelain were extremely common, including ornate vases and decorative plates. You may have spotted a small figurine or two, as well.
Often, ornate pieces were left sitting out, such as antique coffee cups, though they may not have been actually used except for guests. Fireplace mantels were another common place to put antiques.

Conclusion
The Victorian style is characterized by being rich and intricate. It often includes ornate décor, rich colors, detailed architecture, and an emphasis on comfort. You don't see it very much today, as it is too dramatic for many people's tastes. However, it continues to be incorporated into many designs.
Today, Victorian-style interiors are often paired down, as you may notice in some of the pictures above. Ornate furniture may be used, but not so much of it in one room. You may see fewer patterns, though ornate options may still be chosen when they are used.
---
Featured Image Credit: Pinkystock, Shutterstock